back4app users can accelerate their app up to 300%
We are glad to inform back4app and Neumob closed a partnership! Now all back4app users can accelerate their app up to 300%!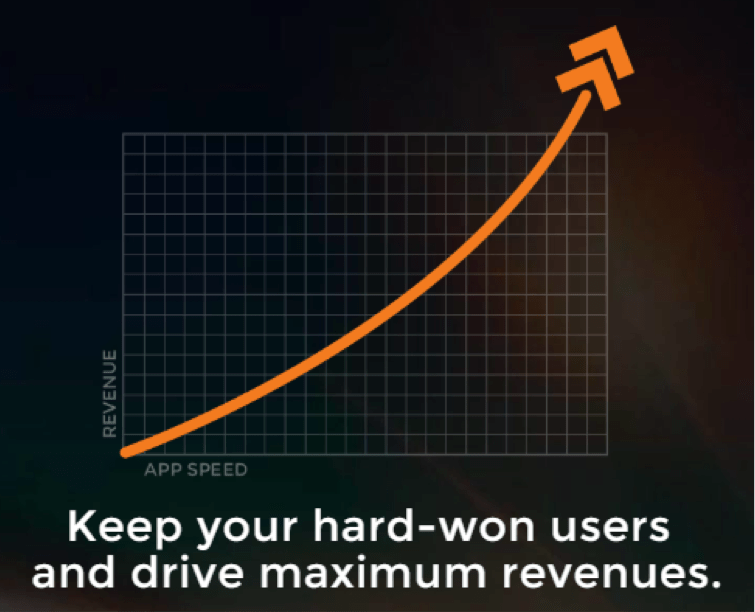 Accelerate your APP up to 300%! Prevent your network delay!
Neumob is the leader in app acceleration for a mobile-first world.  App owners simply install a 2-line SDK  into their mobile app, and all wireless traffic is accelerated by 30%-300%, anywhere in the world. The platform helps app owners maximize revenues and keep the users they've worked so hard to acquire. Neumob has partnered with back4app to offer all customers 200 GB of FREE acceleration per month per app.
The steps to get it are very simple and detailed below:
Create your account at back4app.
You will receive a welcome e-mail with an activation code.
Get your access code.
Access the SignUp page on Neumob Platform
Install a 2-line SDK into the mobile app.
Type your code and start using.
If you are already a customer please check your email
We've sent you instructions also.
How does it work?
The original documents are available at  Neumob Website.
Mobile apps for financial trading, gambling, travel & hospitality, mobile commerce and SaaS all serve audiences that are highly sensitive to network delays. Many mobile app developers have tried to accelerate their apps using a website CDN, but CDN technology does little for last-mile acceleration to mobile users, resulting in continued performance problems. These problems are exacerbated on slower networks in mobile-first markets like China, Southeast Asia, South America, Russia and India. As a result, businesses are losing valuable app users and consumers to performance-related churn.
Neumob provides a simple, yet powerfull solution that makes mobile apps faster and helps businesses gain and retain a loyal audience of app users. By accelerating the entire app delivery process, Neumob optimizes mobile app speed and enhances user experiences. Whether mobile app users are local to the origin server or halfway across the globe, Neumob accelerates app performance by a factor of 30-300%.
The Neumob solution overcomes mobile app performance obstacles throughout the app delivery process — in the first mile, middle mile and last mile. We uniquely achieve this through our picture Accelerator SDK that uses just two lines of code to run inside an app and our massively distributed network that provides network-to-edge and edge-to-device acceleration for both local and global acceleration. The image below clarifies how Neumob speeds mobile user experiences, regardless of user location or proximity to a mobile app's point of origin. As the image below demonstrates, Neumob is necessary for accelerating mobile apps even when a CDN manages middle mile performance, because 70-90 percent of mobile app latency occurs in the last mile.
Neumob purpose-built our acceleration technology specifically for mobile apps, not websites. The Neumob Accelerator addresses HTTP/TCP inefficiencies to enable the application server to process information faster and optimize the way the server interacts with the network. The Neumob Accelerator uses a high-performance transport protocol across the entire mobile delivery chain to transparently reduce response time and increase app availability. This high-performance protocol is designed to address high-latency networks and the request/response nature of mobile-based applications while maintaining all the beneficial features of standard transfer protocols.
By increasing TCP throughput and maintaining a pool of open connections, the Neumob Accelerator significantly reduces the number of round-trips between the end user and application server, thereby speeding mobile app response times to provide a LAN-like experience. The table below describes the key acceleration features and benefits of the Neumob Accelerator throughout the mobile app delivery chain. These features demonstrate how Neumob stands alone in our focus, subject matter expertise and ability to speed mobile apps, all the way from their point of origin to end users' mobile devices.