Parse Fast Migration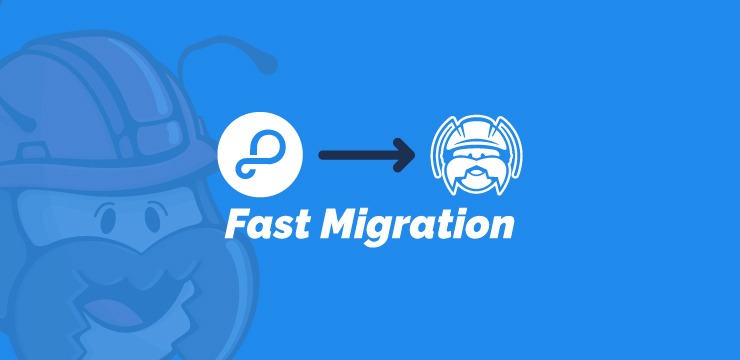 With Parse.com is due to close in a couple of days (28th January 2017) we're very excited to announce an important new feature: Fast Migration.
Now it is possible to migrate from Parse to Back4App all your apps in batch with just one-click. See how to do it bellow.
1) Log in to your account and click on the button: Migrate Parse App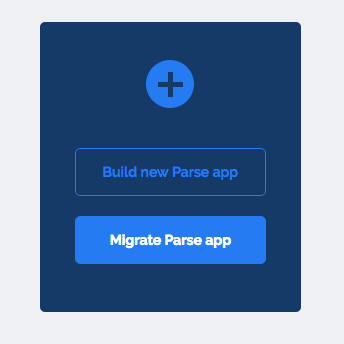 2) Choose the Fast Migration Option

3) Inform your Parse.com credentials: email and password, check the box: "I agree to migrate all my apps".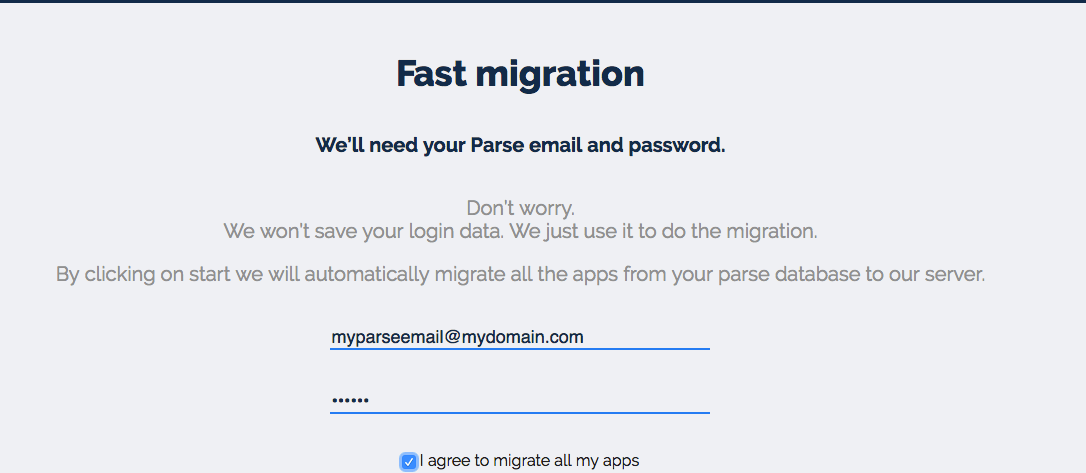 NOTE: Back4App won't save your credentials. We just use your data to do the migration.
Click on the Start Fast Migration button and wait Back4App transfer all your Apps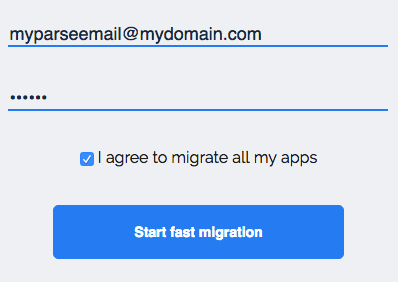 After that, you can check your app's migration status accessing the Back4app Dashboard. At the end of the whole migration process you will be notified by email.