This article reviews the most popular programming languages worldwide. The list's data source is Statista1, and JavaScript leads the game with a more than 60% adoption rate among developers.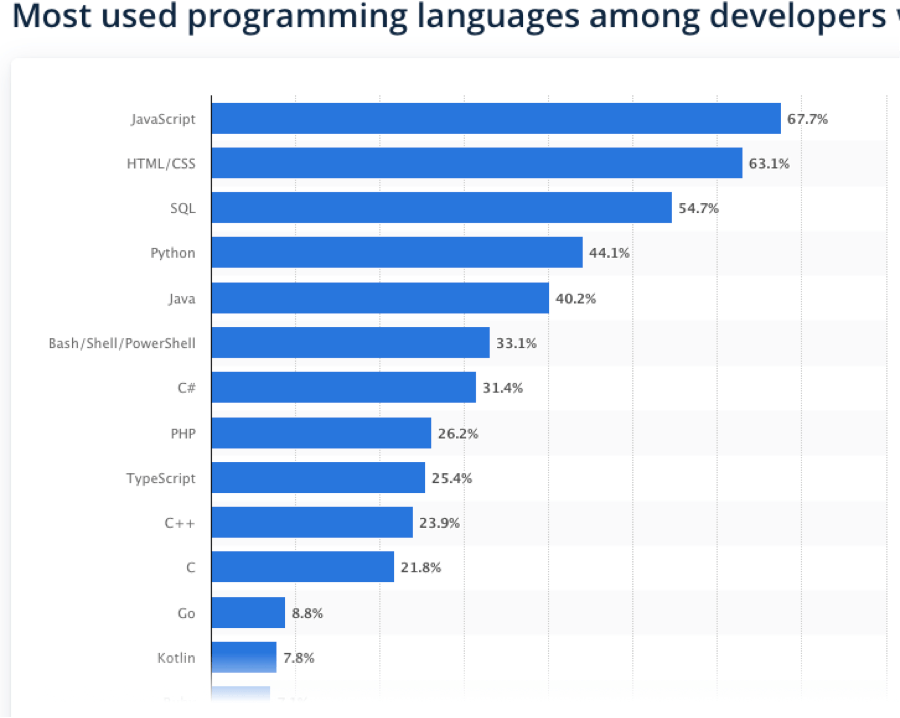 This article will obey the following structure:
Programming language overview and definition;
Variables to analyze when selecting a programming language;
Review of the top 10 programming languages.
Every developer utilizes a programming language to envision, create, and deploy applications across different platforms. Some languages are more suitable than others in terms of what tools and functionalities they offer to users.
Leading backend service providers offer support for the most popular web and application development languages on their platforms. But, knowing the capabilities of a language can be quite essential for developers.
Take a look at some of the most widely-used languages given below.
Read More