Top 20 App Building Platforms
Whether you are talking about customer apps or mobile enterprise apps, choosing the right mobile development platform is not an easy or quick process.
With such a vast offering of application development platforms, it is easy to lose track. Adopting app development software depends on the goals of your business, the resources you have, and your budget.
This carefully curated list sheds light on the top 20 app development platforms along with their features, advantages, and pricing. You can go through them and choose the one that suits your needs.
Top 20 App Building Platforms
Here is the list.
1. Back4App

Back4App is an open-source backend-as-a-service solution that allows developers to build modern and extensible applications seamlessly.
The platform that lets you build apps at a global scale and deploy them faster. It also enables you to create relational data models in mere minutes and perform queries through REST, SDKs, or GraphQL in a server-less platform.
With Back4App's intuitive software solution, you can focus on creating, optimizing, and customizing applications at a flat pricing structure across global cloud provider's regions.
Features
Relational database queries and schema
Scalable multi-region hosting
Third-party authentication
Business logic through cloud functions
Advantages
Works with open-source technology
Integrate GDPR compliance with your applications at a lower price
Shared and dedicated hosting
Pricing
A free plan is available.
Shared Hosting
Solo plan- $4 /app/month
Basic plan- $15 /app/month
Standard plan- $40 /app/month
Pay-as-you-go plan- $80 /app/month
Dedicated Hosting
Silver plan- $200/month
Gold plan- $320/month
Platinum plan- $800/month
2. BuildFire

BuildFire is a do-it-yourself 'codeless' application development software for all kinds of organizations, right from startups to big enterprises. It is an agile and scalable platform that supports 10,000 applications.
It is a powerful player in the application-building market and offers many free and paid options, including pre-built plugins to build and deploy apps.
Features
Drag-and-drop design editor
Advantages
Easiest application building
Amazing social networking features
Advanced app development option
Pricing
Growth plan- $159/month
Business plan- $299/month
Enterprise plan- $424/month
BuildFire white-label reseller plan- $1500/month
3. Backendless

Backendless is a VADP – Visual app development platform that intuitively creates, manages, and scales applications. It offers a codeless application builder, highly scalable application programming services, and a server-less backend for your web and mobile application requirements.
Its APIs are structured and implemented to offer complete support for custom business logic, messaging, data persistence, and user management.
Features
Cloud code- API services, cloud code timers, and API events handlers
Advantages
Backendless comes up with a range of analytics and management tools.
Backendless brings the entire list of backend app-building services in one place, including deployment management, mobile development, source control, data modeling, and debugging.
Provides auto-generated and extensible APIs that are easy to manage and use.
It offers fast and effective support to developers.
Pricing
Springboard plan- $0 per month
Cloud 9 plan- $25 per month
Cloud 99 plan- $99 per month
4. Firebase

Firebase is a proprietary BaaS solution, which was initially launched in 2012 as a Real-time database.
After two years, Google acquired this platform and helped it ramp up into a next-generation application development solution. And now, this Google-backed software aids the easy building of powerful apps by spinning up your backend without regulating servers and effortlessly scaling to support millions of Firebase users.
Firebase extensions help developers release and monitor applications in less time and with much lower effort through simplified testing, tracking, and troubleshooting.
Features
Google Cloud Storage-backed file storage
Advantages
Extensive and reliable databases
Free multi-platform Firebase authentication
Free use of Firebase dynamic links
Improve app quality through testing services
Increment in revenues with application indexing API
Pricing
Free Tier
Usage-based pricing
5. Appery.io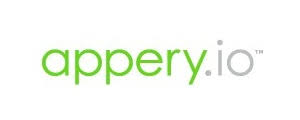 Appery.io is a low code platform that allows developers to build mobile, web, and progressive web apps. Applications developed with Appery.io are compatible with all platforms and popular devices.
Appery.io allows developers to integrate the existing back-end with their applications and instantly import and use back-end services in the application builder.
Appery.io's drag-and-drop design editor makes it an intuitive platform for experienced app makers and beginner app creators.
Features
App development and deployment
Advantages
It is suitable for non-programmers and programmers.
Well-versed app developers can build apps from the already available source code while newbies get comprehensive tutorials and guidelines to guide them through the app development process.
It facilitates application backup with all the pricing plans.
It supports advanced app development and customization.
This is completely a cloud-based architecture.
Pricing
Beginner's plan- $25/month
Pro plan- $70/month (paid annually) and $99/month (paid monthly)
Team plan- $135/month (paid annually) and $200/month (paid monthly)
Ultimate pan- $500/month (paid annually) and $600/month (paid monthly)
6. BiznessApps

BiznessApps allows developers to create apps with shorter lines of code. It works amazingly in reducing the complications inherent in the app development process. It lets you build native Android and iOS applications.
There is no need to be a tech whiz or a wizard programmer with BiznessApps. It offers an intuitive drag-and-drop editor, a conveniently accessible Google font library, and ready-made templates application builder.
It has a simple design engine that makes app-building fun and productive.
Features
Drag-and-drop design editor
Pre-built design templates
Advantages
BiznessApps offers fast and friendly chat and email support.
It provides step-by-step guidelines.
Apart from integration with Magento and Shopify, you can build menus, product catalogs, and in-app checkouts.
The cherry on top is that BiznessApp's payment system allows fee-free transactions until you cross the mark of $50,000 in sales.
Pricing
Standard- $300/month
Gold- $360/month
Platinum-$400/month
7. AppMakr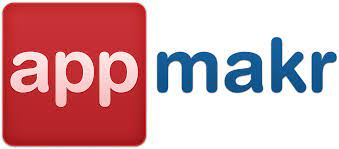 AppMakr is one of the most popular and most used online app development platforms.
It enables developers to build applications through easy steps; developers do not need to be skillful coders to build an app with AppMakr.
This cross-platform app builder builds applications compatible with Windows, Android, and iOS platforms. Moreover, it provides paid and free accounts to its developers.
Users can build with basic features with a free account, whereas to integrate their apps with customizations and advanced features, they have to buy paid packages.
Features
Advantages
The WYSIWIG simulator enables you to gain access to real-time app development processes and results.
The platform walks every user through the steps of app creation that involve adding texts, HTML elements, videos, and audio with the help of understandable guidelines.
The premium packages offered by this platform allow users to monetize their applications.
Pricing
Free trail- Available
Mobile website- Free
App basics- €1/ month
App pro- €14/ month
Reseller- €34/ month
8. Sellmyapp

SellMyApp offers an excellent application interface to developers to build and manage apps easily with top-quality features and templates.
Also, it is one of the first marketplaces for purchasing and selling app source code. SellMyApp's marketplace attempts to enrich and push the app developer community to innovate by providing a comprehensive range of options, opening them to new income streams as an app developer besides building apps.
Features
Everything comes installed with the project
Includes complete documentation
The project is optimized for both Android and iOS devices
Advantages
Newbies, as well as medium-range app developers, can purchase quality-tested app source codes from this platform.
This marketplace has an experienced team of app developers who can efficiently perform code customizations, such as generating graphics and usability that are required to build apps with the best possible results.
SellMyApp promises to accomplish projects with clarity regardless of their size.
Pricing
Single app license- $49
Multiple app license- $99
Reskin and launch service- $699
9. GameSalad

GameSalad is a free-to-use, web-based, and on-premise game development tool that aids developers in building two-dimensional games, assign behavior functions, import graphics, etc.
This no-code, drag-and-drop game creation approach helps with game design, digital media creation, and programming concepts. In addition, GameSalad powers a testing tool, In-App Previewer, to enable testing game logic and behavior sets.
Also, game designers get the freedom to show creativity while designing game apps through GameSalad-powered complex behavior library.
Features
Support Amazon, iOS, Windows, and Android marketplace
Monetization and social features options
In-hand technical support
Display ads wherever you want
Drag-and-drop coding software
Supports Amazon's Game Circle
Advantages
Extremely advanced color scheme
Cross-platform publishing available for Mac desktop, ebook readers, and Windows 8
Create, manage, and publish HTML5, iPad, iPhone, and Android games
In-App Previewer to preview behavior sets and game logic
Pricing
A free plan is available
A basic plan worth $17 /month
A pro plan worth $25 /month
10. AppInstitute

AppInstitute is a fast application development and deployment tool. Its intuitive app maker helps you develop mobile applications quickly and without coding.
It features a drag-and-drop design editor that makes app-building an incredibly convenient task. In addition, a wide range of pre-built templates provides simplicity in designing applications while enabling native app features
Features
Drag-and-drop application builder
Calendar and booking system
Advantages
Update app content conveniently 24*7
Send targeted messages and unlimited push notifications to application users
No lock-in period- you may cancel anytime
Increase sales with an in-app store
Encourage repeat business with coupons, stamp cards, and in-app loyalty programs
Pricing
AppBuilder- $42/month
AppBuilder pro- 466/month
AppBuilder pro plus- $84 /month
Reseller- From $340/month
11. Parse

Parse is an extensively used open-source app backend development framework that enables developers to capitalize on application development by reducing the effort required in creating an app.
It is a complete application stack- developers can deploy this stack and develop enterprise-grade applications even without being a tech whiz or a pro app developer.
As a result, it is a valuable platform for fast and cost-effective application development.
Features
Spreadsheet like database
Create or expose GraphQL and REST APIs
Notifications in real-time
ACLs and CLPs to manage API permission
Advantages
Parse can automate tasks that include app SDK backend integrations, loggings, data modeling, API exposure, push notifications, and more.
A software app development project
Users can focus better on important coding activities while Parse manages the backend and frontend
Pricing
Free to download.
12. Kuzzle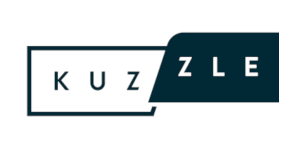 An industry-leading application development platform for mobile, IoT, or web applications, Kuzzle is the preferred choice of many renowned enterprises.
This open-source backend solution includes a multi-protocol API, a set of plugins, a scalable server, and an administration controller that offers advanced functionalities to developers like geo-fencing, Pub/Sub, and blazing fast search.
Features
Control access or permissions
Fine-grained policy management
Geo-indexing and geo-fencing
Real-time query subscription
Advantages
Concentrate on the app development process as everything else including the backend gets managed when you get the Kuzzle services
The plugin services make your application live from the starting day as these plugins have pre-written codes that you just need to implement.
Pricing
A free community plan
Hosting from $1200 per month
13. iBuildApp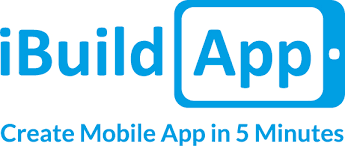 With iBuildApp's application maker, it is only one application that it takes to draw the attention of your potential customers.
There will be no limitation on the number of clients to use your app. iBuildApp's app-building system is filled with pre-built templates and features. Developers can use them any time to edit and update their application with a few clicks and in mere minutes.
Features
Advantages
Easy to learn, adapt, and use
It provides over 1000 design templates
It supports application development for multiple organizations like Healthcare, Event Planning, College, Radio Station, Schools, Restaurant Management, etc.
It facilitates easy integration with Google Maps, Audio player, Zapier, etc.
Pricing
Company plan- $395 per month
Business plan- $59.40 per month
Corporate plan- $7500 per year
14. Fabapp

Fabapp allows developers to build, manage, deploy, and alter applications without coding. It is an intuitive app builder that develops an application that customers love. It promotes app scalability and user engagement.
It helps bring your business into the palms of your prospects. With a few strategic clicks, you can infuse group functionalities on your smartphone's screen and start shaping and operating the app.
Features
Drag-and-drop design editor
Advantages
Create smartphone apps with Fabapp's easy & intuitive UI. You don't need coding techniques.
Its simplified editor enables you to seamlessly add functionalities using drag & drop, and write what you need to make your app one of a kind.
With its CRM dashboard, assess user info, send personalized messages, and much more. It is available for both smartphones and desktops.
Pricing
See website for pricing.
15. Zoho Creator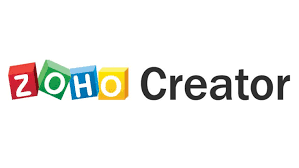 Zoho Creator is an open-source low code platform that allows rapid development and deployment of mobile and web apps.
You no longer have to write endless lines of code to create an application. Instead, you can drag-and-drop features to customize your app in your way. Zoho's powerful app-builder helps you develop applications that scale.
It also allows you to build, share, and manage the database on a cloud through intuitive database management software.
Features
Drag-and-drop application builder
Advantages
Create as many applications as you want to with less effort and time
Create insightful reports
Connect your organizational data and collaborate across development teams
Gain immediate access to mobile applications
Pricing
Check website for details.
16. AppSheet

AppSheet is a fast app maker that offers a seamless platform to build custom iOS and Android applications.
With or without prior coding experience, anybody can develop applications by directly importing data from cloud storage services, spreadsheet software, and databases and deploying them in mere minutes.
Also, it provides a complete interactive emulator, making it convenient for developers to preview their applications in real-time.
Features
Codeless application development
Branding and customization
Advantages
Covers a complex logic with no coding requirement
Ubiquitous system or data access on device, time, and place
Intuitive design and deployment without IT knowledge or in-depth database
Allows import of data from various sources, such as Google Sheets and SQL
Working on multiple platforms
Easy customization of apps with advanced features
Pricing
Starter plan- $5 /user/month
Core plan- $10 /user/month
Enterprise standard plan- Request a quote
17. AWS Amplify

AWS Amplify is a comprehensive set of tools that makes it convenient to build, manage, and implement scalable AWS-powered mobile applications.
With AWS Amplify, developers can seamlessly provision and regulate the application backend while gaining access to an intuitive framework to integrate the mobile backend with web, iOS, and Android frontend conveniently.
In addition, AWS Amplify automates the release process of applications, allowing developers to deliver app features faster.
Features
Storage, interaction, monitoring
Artificial intelligence/machine learning prediction
Advantages
Use CLI and Amplify UI's simple workflows to build a scalable backend with data, authentication, and storage
Use Amplify library to connect existing and new AWS resources seamlessly
Use Amplify UI to manage app content without an AWS account
Host web apps and static websites with a Git-based workflow through Amplify console
Pricing
A free tier that expires after the twelfth month of your free AWS tier term
A pay-as-you-go service that offers various sites and a public SSL certificate with no extra cost. This static web hosting plan charges $0.023/GB stored /month and $0.15 /GB served.
18. App code

App Code is an innovative and intelligent IDE that facilitates more precise code analysis and navigation.
This integrated app development platform has been exclusively designed for macOS or iOS development. AppCode's cross-platform app builder reinforces all code modification functions and editing, including syntax highlighting, refactoring analysis, completion, and navigation.
It merges a range of programming languages and exhibits seamless collaboration with CocoaPods, Jira, Subversion, Git, Perforce, and Reveal.
Features
Code generation and refactoring
Advantages
Simplify development of applications through the integration of development environment with an in-depth knowledge of the app code structure
Offer a comprehensive range of tools so that developers can execute their ideas swiftly
Provides a customizable user-interface
Pricing
A free trial is available
Basic pack- $199 per user (first year), $159 (second year), and $119 (third year onwards)
All products pack- $649 per user (first year), $519 (second year), and $389 (third year onwards)
19. AppMachine

Deploy AppMachine and build your applications within minutes. Without coding.
Build native as well as web apps faster with AppMachine's cross-platform app builder. With AppMachine, it is affordable and easy to build apps. It offers several integrated DIY software comprising pre-coded building blocks, skin selection options, and design features to enhance productivity.
Features
User-friendly application builder
Auto submits to App Store and Play Store
Advantages
The app-building platform is designed powerfully with a simplicity that does not scare newbies.
Offers free sign-ups and app monetization.
Once you build the app, you can preview it on various platforms using the preview button on the top right of the screen.
Pricing
Plus app plan- $49
Pro app plan- $69
Reseller bundle plan- $99 (3 pro apps)
Reseller bundle xl- $300 (30 pro apps)
20. GoodBarber

GoodBarber is an amazing development tool for building community apps, news apps, and business apps. It has monetization features. It also has features for user authentication.
GoodBarber is a PWA platform built on the firm foundation of Angular 4.0 that specifically helps organizations by improving their visibility in Search Engines through SEO. These PWAs do not require any installations and are compatible with multiple platforms.
Features
Advantages
Create PWAs, native, and web apps
The benefit of a thirty-day free trial, no card needed
Build an application in twenty-eight different languages
Benefit from some of the best app-building features in the market
Pricing
Standard plan- 25 €/month
Full plan- 48 €/month
Premium plan- 96 €/month
Conclusion
Building an application that draws potential customers towards your business is indeed a tough task, especially in the current scenario of cut-throat competition.
In this facet, a decision to build your own app with the ideal app development platform will surely aid you in achieving your organizational goals. However, remember to choose a platform according to the vital parameters to get the best return on your investment.
FAQ
What are the best app building platforms?
– Back4app
– Buildfire
– Backendless
– Firebase
– Appery
– BiznessApps
– AppMakr
– Sellmyapp
– Gamesalad
– AppInstitute
– Parse
– Kuzzle
– IBuildApp
– FabApp
– ZohoCreator
– AppSheet
– AWS Amplify
– App Code
– App Machine
– Good Barber