BaaS providers 2021
Everyone needs a Backend as a Service at least one point in their busy lifestyle. Whether you are trying to save precious time or develop your applications without going through the unnecessary hassle effectively, BaaS is great.
What is BaaS and why do you need it?
BaaS stands for Backend as a Service. It is a unique service that allows developers to develop their applications without worrying about the unseen behemoth that is the backend. With BaaS, you do not have to worry about redundant servers and scalability – as most BaaS services do it automatically.
You need BaaS if you are a flexible developer who has to develop dozens of applications for their clients or want a single application for their company that can scale without modification.
Most Modern BaaS can easily connect and integrate themselves to social media handles and have outstanding security compared to anything you will otherwise make yourself. Additionally, you have the freedom to edit and personalize the backend from a BaaS; this will help dramatically improve performance significantly.
BaaS providers 2021 you should know about
Here is a brief list of the best BaaS that we think you might need, and an introduction to each of them:
Back4App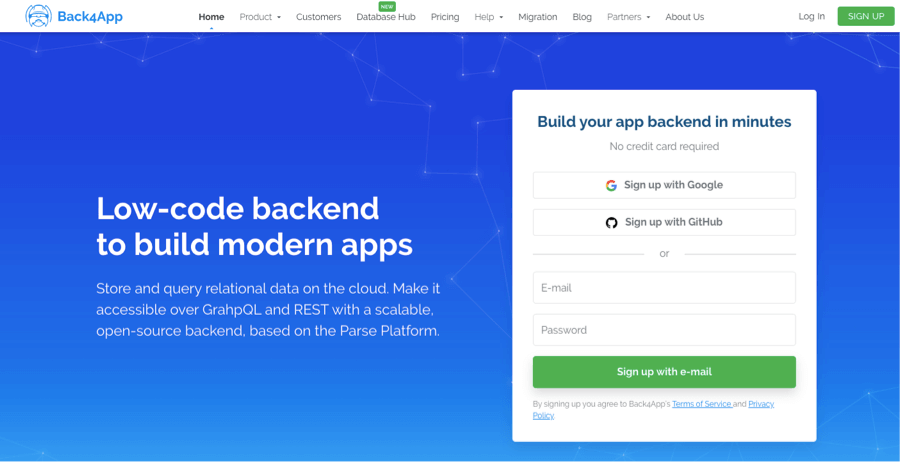 Back4App is one of the most reliable backends available in the market. It has various features that set it apart from the rest of the competition, such as:
Open-source – Back4App is entirely open-source as it is based on NodeJS, Parse, etc. All of them are entirely open-source themselves. With private cloud servers as well as on-premise dedicated servers, they offer excellent security as well.
Make better apps, fast– Back4App has a simple goal: to get your job done without reinventing the wheel. You won't have to worry about unnecessary redundancies and complexities in the backend code.
Affordable – Back4App is a cheap platform that even works for independent developers trying to make small applications to only suffice with a few hundred or thousand users at a time. With packages that start as low as $5 per month, you know you are getting the most bang for the buck.
If you have any queries about their unique consulting, solutions architect, and enterprise plans, you can view their free technical documentation or schedule a call here. Their 24/7 support is one of the best.
Who uses Back4App?
It is one of the best when we figure out BaaS Providers 2021. Back4App has many features, such as being able to utilize a data model, use REST and GraphQL APIs, and feature an administration panel that is not complex.
Some other features include being able to authenticate various user logins, set their user policies, provide push-notifications, a well-made command-line interface (CLI), being able to backup data, multiple SDKs for maintaining user support and so on.
Back4App is used by a lot of big companies such as Accenture, Embraer, and El Pais, to name a few.
Parse a great platform to BaaS Providers 2021 list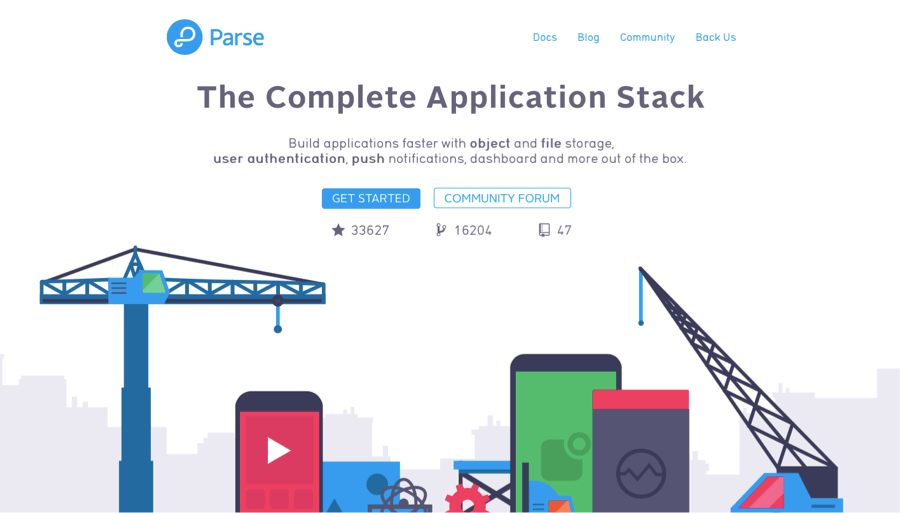 Parse is a name that has become a little too synonymous with Backend as a Service. Though it was a small backend framework project used to speed up application development for mobile platforms a while back, Facebook picked it up and open-sourced it in 2016. Ever since then, it has seen tremendous support and development. Parse has become one of the most popular open-source BaaS and mBaas right now.
Open-sourced – just like a few other additions on this list, Parse is an open-source platform that is entirely available for download on GitHub.
Supported by the community – though Facebook does update the service every now and then, it is the developer community that is holding the pillars and ensuring that Parse never falters.
Free to use – Parse is completely free-to-use, which includes all of its features, as long as you are able to host the server on your own.
Some other features include but are not limited to JSON type data management console, social media platforms logins, push-notifications, SDKs for various languages and OSs, and the ability to connect the database to AWS for storage directly.
Who uses Parse?
Just GitHub's repository shows that the framework has more than 16,000 stars and 4,000 forks on the platform. This means that thousands of developers are actively following and using some version of Parse for their own purposes actively. Because you can easily modify Parse, it is a developer-favorite.
CloudKit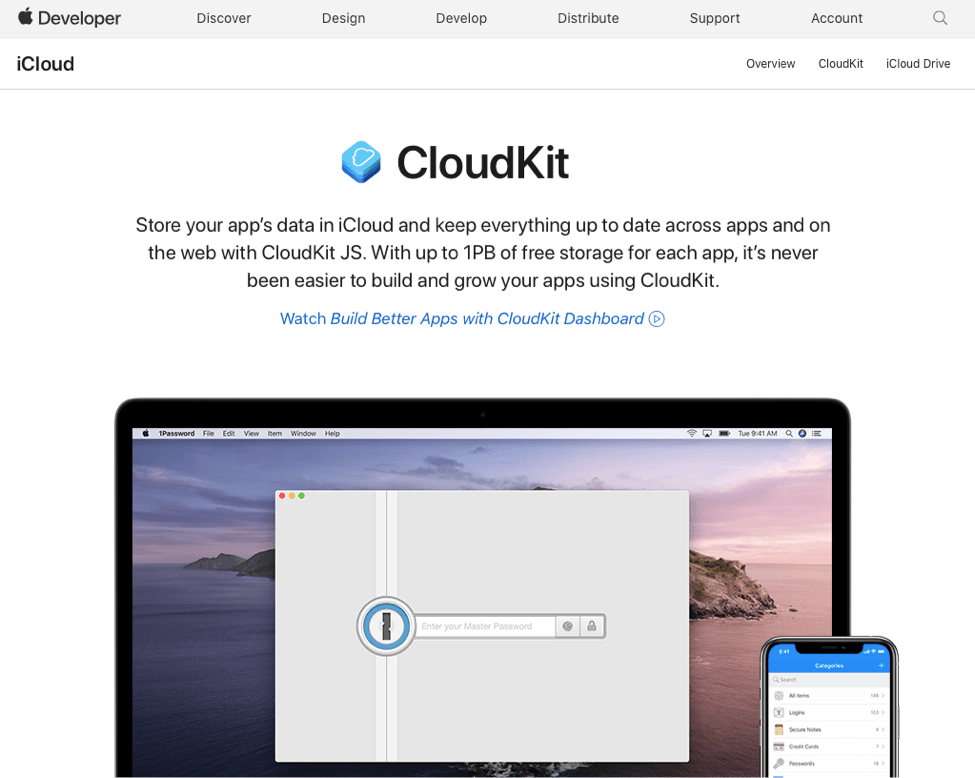 CloudKit is Apple's attempt at creating a Backend as a Service (BaaS). It seamlessly works with XCode, Apple's special code to run its applications on its ecosystem.
Pay-as-you go – CloudKit is a free platform with up to 1 PB of storage per each app. You will only have to pay above that limit for your application.
Sync – all cross-platform applications built on CloudKit can seamlessly sync with each other.
Sharing – Their simple sharing and analytics dashboards make it effective.
Who uses CloudKit?
CloudKit is basically used only by developers who want to build applications that work in the Apple ecosystem (macOS and iOS).
Backendless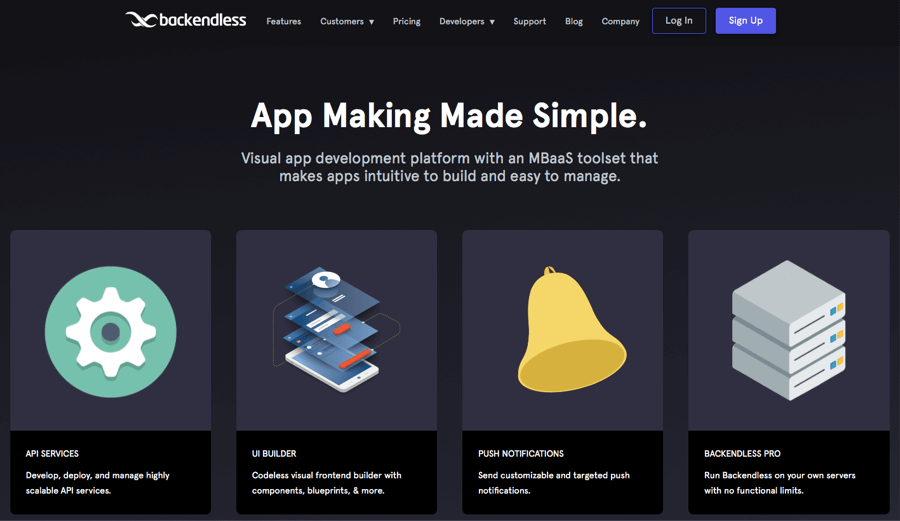 Backendless is a comprehensive app development platform. Though Backendlesss is mainly a mBaas, it also offers a web-hosting service, an API generation engine as well as a marketplace to buy and sell various services. When you talk about BaaS providers 2021, you cant leave this out. If you are confused about where to go, Backendless is the simple one-stop solution for all your backend needs.
Visual Programing – One of the critical differentiators of Backendless is a visual programming interface to create business logic.
Real-time update – Backend offers the ability to update its databases in real-time. This is especially useful for developers who are low on time and don't want to waste seconds compiling every single time.
Multiple platforms support – Backendless can allow developers to push their applications on multiple mobiles as well as desktop platforms. Similarly, a web-hosted version is also available, though Backendless's web-hosting service works best for this.
Who uses Backendless?
With a free tier plan, Backendless certainly has something for everyone. The premium versions start at $15 a month, with the highest tiered version being fully self-managed. World Vision, Repo Cyber, and Window Nation are three of the biggest companies that use Backendless' excellent BaaS services.
Kinvey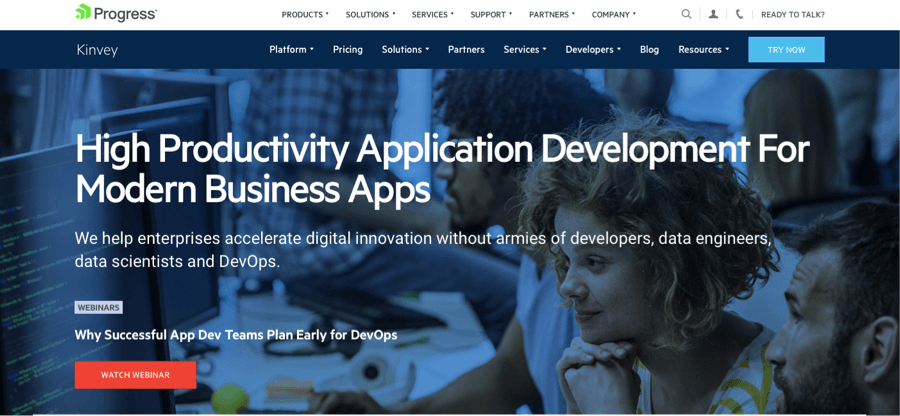 Kinvey is a must-have platform for BaaS Providers 2021 discussion. Kinvey allows developers to fundamentally develop their applications on the cloud, though it works much better for enterprise(business)-oriented. With cloud functionality being offered as second-nature, Kinvey can make modern applications in just a few precious moments.
Enterprise Focus: Kinvey has ready to use enterprise integrations that make the development more smooth and saves time in developing enterprise-ready apps.Caching – the one feature that we loved about Kinvey is its ability to cloud-cache everything easily, essentially speeding up consumers' loading times by a large margin.
Quick analytics – Kinvey is able to provide effective analytics for applications built on its platform to the developer.
Who uses Kinvey?
With a free trial available, and pricing depending on the customer's needs, Kinvey is truly personalized for enterprises. Features like a neat UI builder, microservices, chatbots, and various functions, Kinvey is tiered at developing large-scale applications fast.
AWS Amplify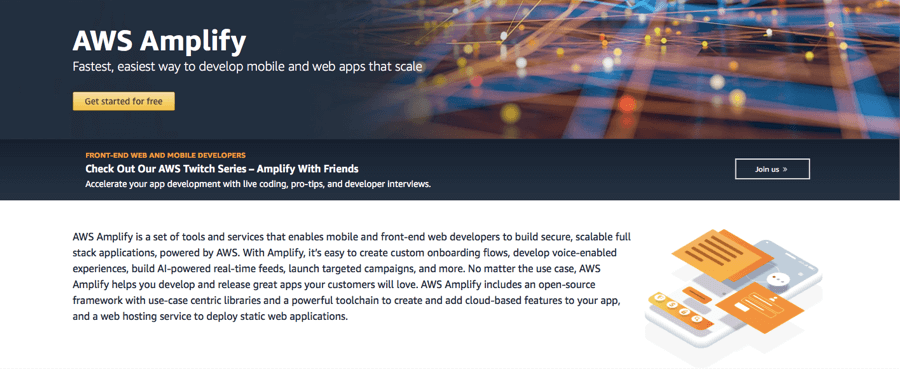 AWS Amplify is Amazon's attempt at creating value-oriented backend services for its millions of customers. There are quite a few features of AWS Amplify that helps make it the list of the best backends on the market right now:
JavaScript library – there are dozens of JavaScript-supported libraries that AWS amplify allows its developer customers to build both front-end and backend effectively.
APIs – Amplify works with GraphQL and REST APIs.
Pay-as-you-go – AWS Amplify allows its customers to pay as you go: you only pay for what you are consuming. This is an exceptionally value-oriented option for businesses who don't see stable profit all year round.
Who uses AWS Amplify?
AWS Amplify is open-sourced, downloadable, and offers cloud-hosting services. Because you can download the source code yourself – it is available on GitHub – you can enjoy running the framework on your server.
Firebase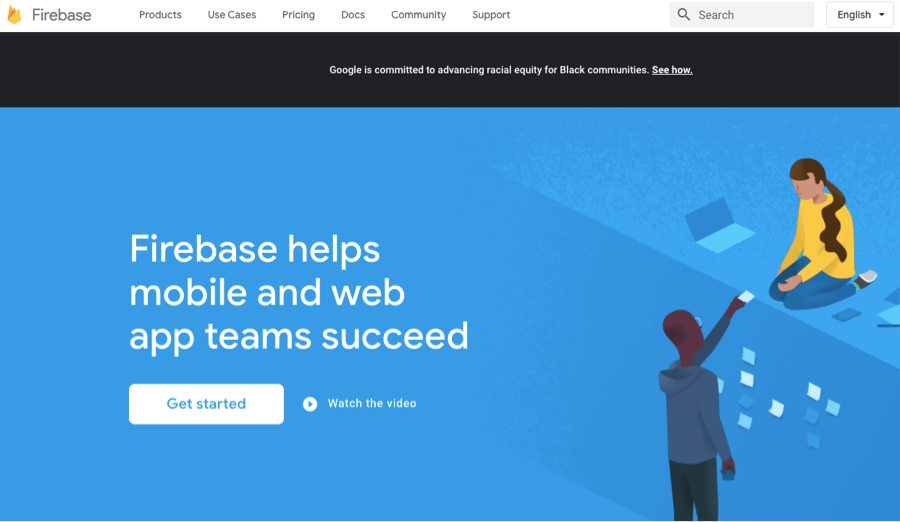 Firebase is Google's attempt at creating an exceptionally fast, blazing platform for BaaS. A feasible and tangible platform that allows its developers to develop both web and mobile applications at once effectively, Firebase is fantastic.
Realtime Database – Firebase works with two different database options for real-time apps. The Realtime Database and Cloud Firestore.
Scalable Hosting – Scalability is part of the deal using Firebase. It provides a fully scalable and serverless architecture for mobile apps hosing.
Different plans – Firebase is rated as one of the top BaaS because of its different plans. The free plan allows for prototyping and limited development, while the Flame plan offers unlimited features as well as 50 GB of storage for only $25 a month. Blaze plan is for enterprises for custom-orders.
Who uses Firebase?
Developers use Firebase across the globe. Newbies who barely enter the BaaS world test out the prototype free version of Firebase to determine whether they should be investing in this platform. So, all in all, Firebase is an essential part of BaaS Providers in 2021.
Kumulos

Kumulos has sneaked up and become one of the top BaaS in recent years. It is a secure platform that is trusted by hundreds or even thousands of developers worldwide. With their strategy geared d towards supporting application development agencies, Kumulos has a big goal in their head.
SEO and cloud-hosting – the mobile application management is done through Kumulos allow the maintainer to manage the application's SEO effectively. The cloud-hosting provided by Kumulos is affordable and pretty effective.
Crash Reporting – Kumulos allows users to debug their apps using a crash reporting tool.
Personalized – although Kumulos is available for a free trial, the package becomes personalized when you get a quote for their price. You only pay for what you need.
Who uses Kumulos?
With dedicated crash-reporting and push-notification features, Kumulos is quickly becoming an effective, affordable alternative to many other mBaaS. Because they support local application development agencies, indie developers will benefit the most from their services. Three of their most trustable customers are Waracle, NS804, and Ciber.
Appcelerator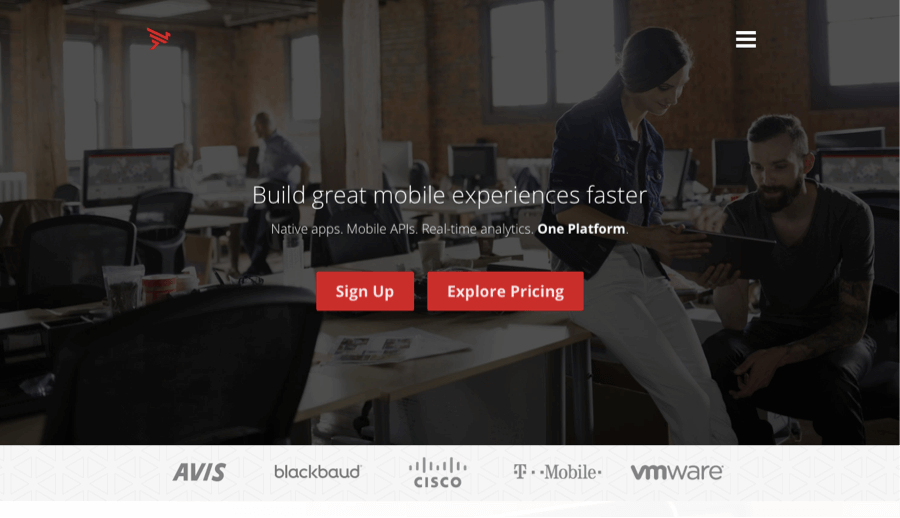 Appcelerator is everything done right for porting applications to mobile platforms. It is geared at enterprise applications. AxWay has done everything to ensure that Appcelerator remains steadfast and a perfectly viable option for all enterprise developers throughout the globe.
Native applications – Appcelerator allows developers to build native applications, that run as fast as their source when porting.
Real-time analytics – no enterprise can survive without analytics, and Appcelerator allows real-time analytics with mobilization of data.
Who uses Appcelerator?
Appcelerator offers a complete IDE, an app designer, a dashboard, and even an option to build dedicated APIs, making it an effective BaaS for all professional needs.
Their free plan is limited, while you can either go for a professional plan ($199 a month) or enterprise, which gives companies the price tag they desire.
Game Sparks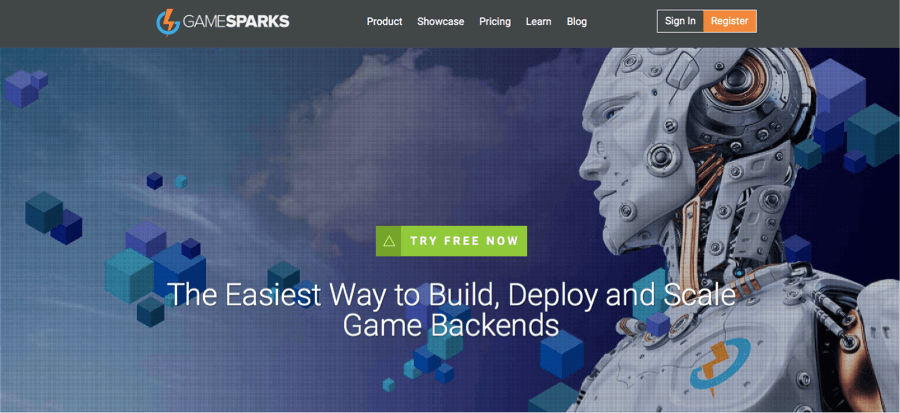 Game Sparks or GameSparks is another BaaS under Amazon Web Services, though it aims to develop online games. You can tell that Game Sparks is geared at game developers because of its features like:
Games – The platform is designed to meet game developers' needs, and it is entirely focused on game development.
Social features – developers can implement all sorts of social features in their games, such as currencies, chat, virtual goods, and all kinds of communication.
Addiction – Game Sparks allows developers to implement everything that a game needs: achievements, roles, live events, and leaderboards.
Who uses Game Sparks?
GameSparks is used by a whole lot of game developers who are focused on making real-time multiplayer games. Similarly, team-oriented multiplayer games also benefit from GameSparks.
Cloud-Hosting is available, and there is a free plan to allow developers to figure out whether they want to use this BaaS on their games. There is extensive support and tutorials by Gamesparks itself, while the community also seemingly helps around a lot.
Cloudboost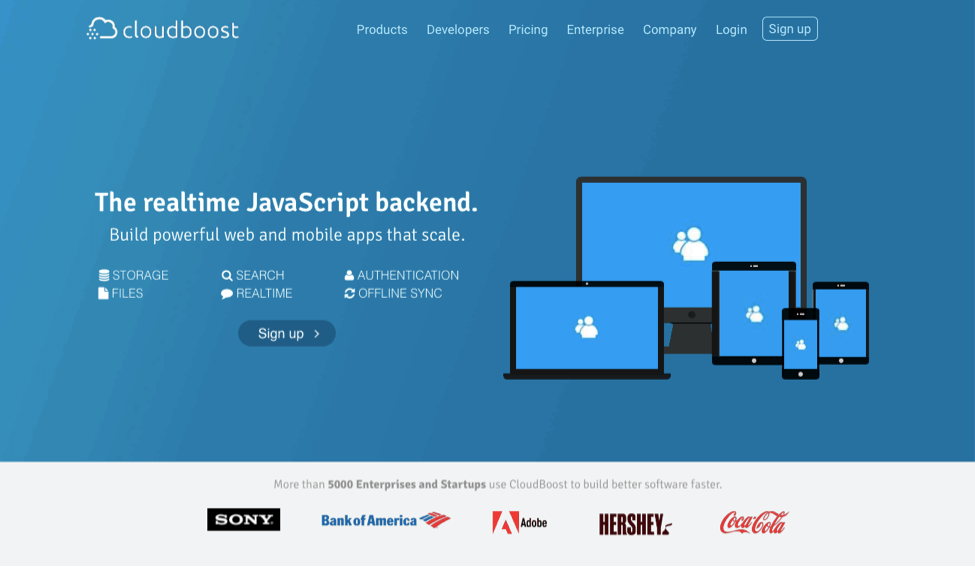 Cloudboost is a company that sells its services to some of the biggest brands. It allows its customers to build web and mobile applications that scale in real-time. Here are some of the features that make it an effective platform:
Infinite scalability in real-time – Cloudboost allows applications built on this platform to scale infinitely large, and all of its development is still done in real-time.
Authentication – It provides ready to use authentication services.
Search engine – Cloudboost tries to replicate some of the most powerful web applications on the market. It offers an extremely intricate and effective search engine that companies can personalize easily.
Who uses Cloudboost?
The big players in the market are using Cloudboost.io: Sony, Coca Cola, and Adobe – to name a few. The free trial is available for 30 days, while the paid plans start at $93 a month. It is in no way cheap, but Cloudboost is as premium as anything can get.
Kuzzle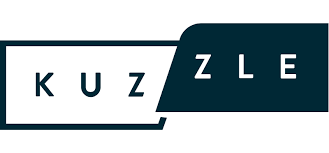 Kuzzle is an effective platform that is intended to be used for hosting complete infrastructures for companies. Because of how demanding infrastructures are, an effective open-source platform like Kuzzle is a god-send for countless companies.
Innovative applications – Kuzzle allows innovative applications for web, mobile, and Internet of Things effectively without burdening yourself.
Real-time DB – Kuzzle offers real-time databases, advanced searching on its web services as well as geofencing to build an application for all your needs effectively.
Admin Console – Kuzzle provides a best in class administration console allowing customers to manage collections, indexes, and documents properly.
Who uses Kuzzle?
Massive companies and corporates that need their entire infrastructure built from scratch will love Kuzzle's effective plans. Though the free tier is available, their managed cloud edition plans start at $1200 a month. Biogen, QWant, and EKO are three of its biggest customers, and this is why it is on the list of BaaS Providers in 2021.
Hoodie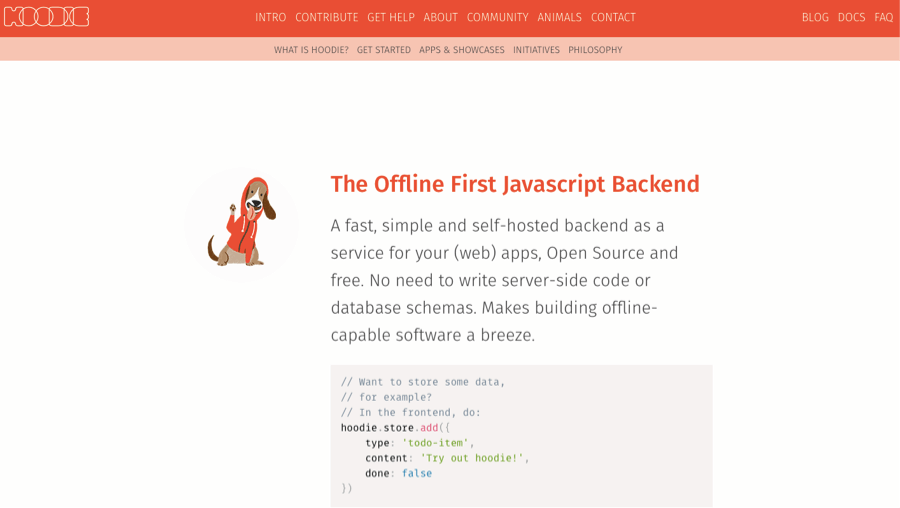 Everyone loves wearing a Hoodie because they are extremely easy and quick to wear. Hoodie, the BaaS, is an effective web development BaaS that allows you to develop practical applications fast and easy to access.
Offline – Hoodie works as an offline-first BaaS, allowing developers to make applications that don't always need to be connected to the internet.
Synchronization – Ironically, Hoodie is also one of the best at syncing data from the cloud and the local device for its applications.
Who uses Hoodie?
The Hoodie is available only as a downloadable BaaS. You need to host the server yourself, but you only have to worry about paying for the server since it is entirely free to use.
Pubnub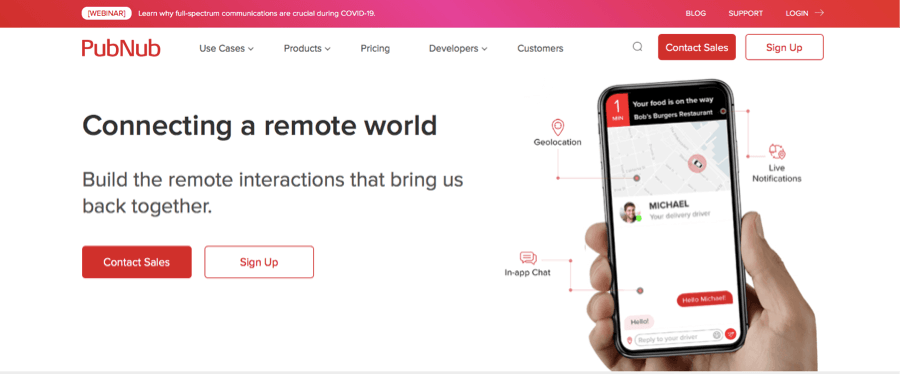 Pubnub is a good backend platform that allows developers to create chats, live-notifications, and so much more. It also appears on many top BaaS lists.
Essentially free – Pubnub allows its developers to build applications that can do essentially 1 million free transactions per month. This is more than what most developers get on their platform.
Other features – some other features include IoT features, business logic and device state functions, push-notifications, and real-time visibility to build a great application effectively.
Who uses Pubnub?
Adobe, DocuSign, and Logitech recognize Pubnub, to name a few big-wigs. Their premium pricing plan starts at $49 per month, while their support is a separate premium.
PlayFab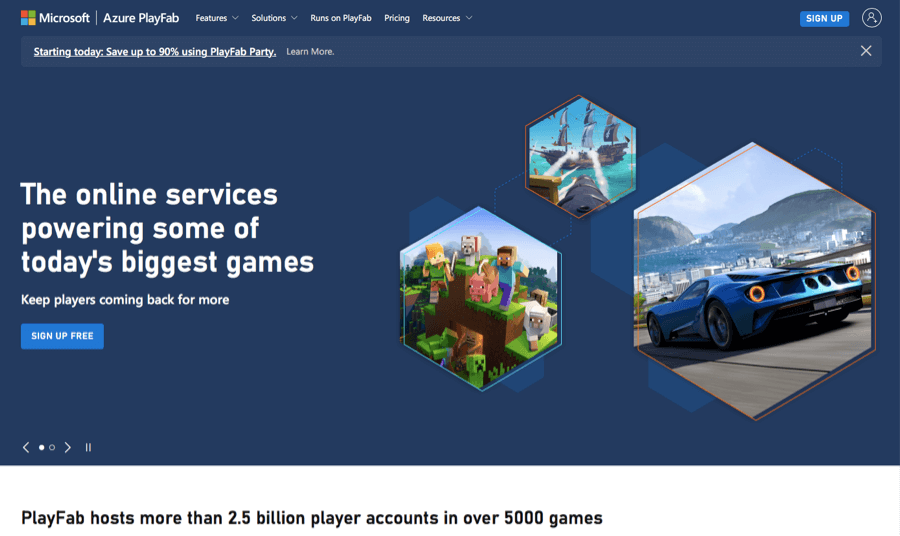 PlayFab is a platform that allows you to develop multiplayer games effectively. Microsoft acquired PlayFab in 2018, and the platform is now part of Azure.
Photon – PlayFab has official integration with Photon, the biggest and most popular multiplayer services available on the web.
Everything game-like – PlayFab fundamentally gamifies your experience as a game developer by allowing you to implement all sorts of gaming features you will need for your game such as responsive matchmaking, dashboards, live-ops, and even add-ons such as monetization.
Data & Analytics: Playfab provides a built-in analytics dashboard to help monitor app usage and user behavior.
Who uses PlayFab?
PlayFab has various plans for its customers, with the cheapest one is free. You get limited features for a free and unlimited time. The indie studio version is the most cost-effective with a $99 a month price tag.
Deployd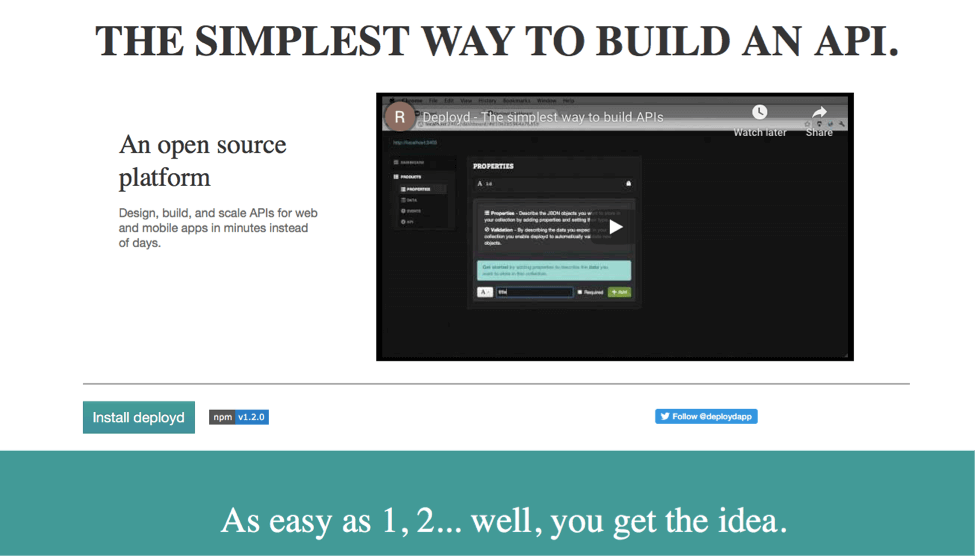 If you want to deploy an application, you need Deployd. Deployd is effective at creating open-source platforms to build effective APIs.
Build APIs – Deployed is more about building APIs that you can use in your frontend and even some other backends effectively.
Free – It is completely free and open-source. You can download it right now to speed up your application development effectively.
Who uses Deployd?
Because it is a downloadable BaaS, no one really reports who is using it. Regardless, simple analytics show that countless developers do utilize its services every now and then.
Azure Mobile Apps

Azure Mobile Apps is an MS attempt at allowing to create of effective cloud applications for its developers. Azure Mobile Apps is a mobile backend version of Azure services, geared at only mobile apps. Core features include corporate sign-in, data synchronization, and push-notifications.
Who uses Azure Mobile Apps?
The customer list includes NBC, Paramount, and TalkTalk.
Kii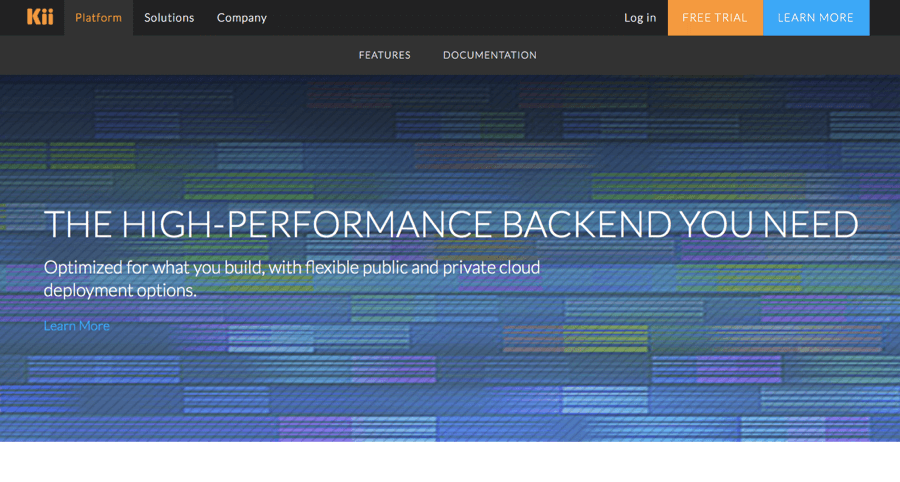 Kii is an effective backend as a Service (BaaS) that is geared towards IoT applications. Core features include data management, user management, and analytics.
Conclusion
We hope that this simple guide has helped you figure out everything you need to know about the various BaaS Providers 2021. You will benefit from getting one, especially if you want effective applications without wasting any bit of time. In our opinion, you should thoroughly test out the free versions of each BaaS before settling on one.
FAQ
What is a BaaS?
BaaS stands for Backend as a Service. It is a unique service that allows developers to develop their applications without worrying about the unseen behemoth that is the backend.
Why use a BaaS platform?
– Outsource infrastructure management
– Avoid developing boilerplate coding
– Reduce time to market
What are the best BaaS platforms in 2021?
– Back4app
– Parse
– CloudKit
– Firebase
– Backendless
– Kinvey
– Cloudboost
– Hoodie
– Kuzzle
– Deployd
– Azure Mobile Apps
– Game Sparks
– PlayFab
– Pubnub
– Kii
– Appcelerator