BaasBox Alternatives: Top 3 Competitors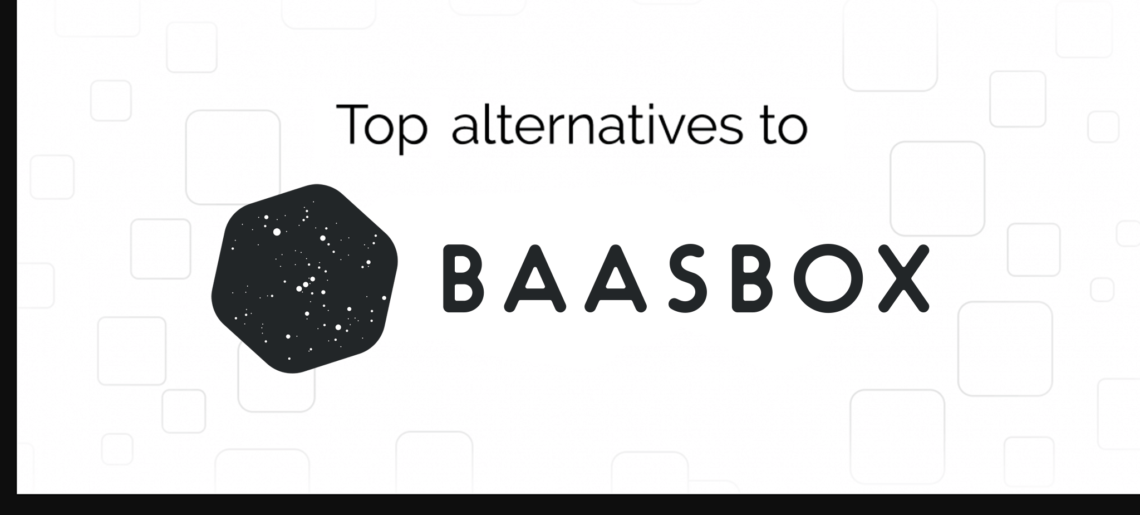 The best alternatives to BaasBox
BaasBox is one of the most amazing backend solutions which can help you make your mobile backend easier. This will help you to build your applications quicker. Most importantly, it ensures zero vendor lock-in and will deploy you with SDKs for Android, web, and iOS anywhere. However, with BaasBox, here we have brought some of the best BaasBox alternatives which are a must for you to know.
Here are the best alternatives to BaasBox which you must consider:
Parse
Parse is one of the best backend as a service solution that comes with a complete set of features that are essential for managing applications' backend more effectively. This is one of the most used open-source frameworks which has been designed to provide ease to the users. It can make the development process quicker and can help the developers to develop innovative applications faster.
Features
Data modeling.
REST APIs.
Create or expose GraphQL APIs.
File system.
Real-time notifications.
Social Login.
Email notifications.
Push-notifications.
Benefits
Out of the box features
Higher productivity during application development
Accelerate the development process to reduce cost and resource consumption.
Back4App
Back4App is one of the most amazing open-source backend solution providers which will enable the developers to provide the right features with the help of adding custom modules in any technology. Back4app is one of the most trusted and loved backend solutions and also known as the most powerful parse hosting provider in the industry. Even more, back4app can help users to create and manage data models in a more effective way. This application comes up as one of the easiest ways to create, host and manages web and mobile application solutions. Back4app is getting a higher score in the development category and helping developers to manage development processes more effectively.
Features
Database GUI – Graphical User Interface
Geo-located commands
Simpler user account management
Multiple SDKs
Authorized data access
WebHooks
Social login
Automatic emails
REST API tool
Data modeling
Benefits
Effective support for frontend integration is available
Multiple users can access one account
Easier to manage parse server versions
Would you like to know more about how Back4App can increase your app development productivity by 200%? Please read here.
Firebase
Firebase is one of the simplest NoSQL data stores which is from Google. Firebase is one of the most amazing service providers for iOS, web, and android application development processes. Developers have no need to manage any type of database setup and maintenance. Firebase is a strong technology that can ensure swift and easy mobile and web application development processes which you can easily run on various platforms such as iOS, Android, Windows, and OS X, etc. Firebase is continuously providing innovative backend solutions. Even more, it has grown to the extent that now it is one of the key components of Google's mobile strategy. Firebase is a highly effective solution which is helping developers to build applications faster than ever before. Firebase is one of the most trusted tools and is being loved by developers because with this no complex SQL queries, filtering, sorting and database selection's deep population is required.
Features
Real-time database
File storage providence
User authorization
User management dashboard
Email authentication
Built-in security features
Password authentication
Social media integration
Easy to use hosting
Benefits
Firebase is a complete host solution for multiple useful services.
It comes with a rich range of features that you can mix and match as per your needs.
It comes up with highly effective analytics tools that can be helpful in decision-making processes.
Conclusion
If you want to put your hands on the best services which can make you able to deliver the best mobile or web applications without any stress of managing server-side code then you must have a look at the above mentioned top BaasBox competitors. It is because any of these options can help you to manage backend services in the best possible way without even writing any code. So, choose any of these and get the best results in a more effective way.
Want to know more about BaaS – Backend as a Service? Please read here.
What are the best alternatives to BaasBox?
– Back4app
– Parse
– Firebase