Top 10+ Firebase Alternatives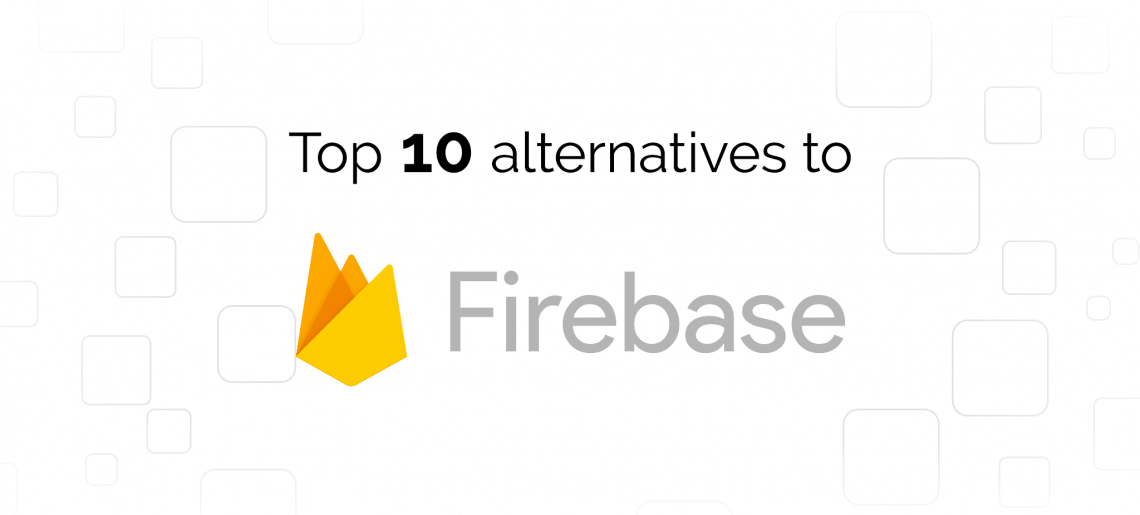 The best Firebase Alternatives
If you want to deliver web, Android or iOS applications without being into trouble with writing server-side programming then it is highly important for you to find out the best application development platform to work with.
A first choice that may come up to your mind is Firebase that is a Backend as a Service platform acquired by Google in 2014. Their most known feature is the real-time database and the entire console was rewritten using Angular as per the release note in March 2020.
The benefits of the platform are many and it's a great tool to accelerate app development. The main downside resides in the fact that the platform is not open-source (but a proprietary technology from Google), has vendor lock-in, and GraphQL APIs are not part of the core product. 
However, being a developer, you may have made your choice already but still, it can be the best opportunity for you to have a look at the entire information given below to understand what amazing range of options are available there which you can easily utilize.
Even more, having a look at the information given above will without any doubt help you to understand the best backend options as per the needs of your application or web project in a more effective way.
Are you looking for the best alternatives to Firebase which must be able to provide you more amazing ways to develop innovative and effective web and mobile applications in the best possible way? Well, here we have brought some of the most effective yet amazing Firebase competitors which are without any doubt going to help you to make a better decision in a more effective way.
So, have a look at the detailed information regarding these applications. This will ultimately help you to choose the best option which can fulfill all of your needs in the best possible way.
Here are the best alternatives to Firebase:
Back4App
Parse
AWS Amplify
Firehose
Deployd
Atmosphere
Hasura
NHost
Game Sparks
Kuzzle
Hoodie
Want to know more? Please read the detailed review below to find the best Firebase replacement:

Back4app is one of the most amazing and easiest solutions for application development which has been designed for the construction of mobile apps and websites in a perfect way. It is offering a quicker and easier way to host and manage your applications even at a single platform only.
Most interestingly, the developers who are using Parse framework, Back4App can provide them the best hosting solutions too for the management of their application development process. Most importantly, Back4App delivers a relational database that is accessible via GraphQL or REST APIs. This can provide more ease and convenience to the developers and can help them to focus more on the important user services or frontend.
It can also help the developers to host  IoT, web and mobile applications and speed up the development process up to 80%. It is because developers can develop the needed databases and APIs with this platform within a few minutes only and can utilize it in their applications without any problem.
More amazingly, Back4App is an open-source solution which is offering multiple tools and integrations which are helping developers to implement their required functionality into the projects to build them better and faster in the best possible way.
Features:
Open-Source
Data model + GraphQL APIs
Authentication
Notifications
Collaborative Database
Logs viewer
Transfer App
Clone app
Data management dashboard
Private cloud options
Real-time database
Multitenant dashboard
Two-factor authentication
Email verification
Automated backups
REST API option is also available
Want to know more about Back4App's features? Please read:
Benefits
One of the best open-source backend generators with numerous features
The company offers hosting options in China and the Middle East
Real-time database with LiveQuery
You can manage multiple parse server versions with ease.
Scalability and flexibility
Highly optimized storage options
The service works in China! To know more please contact us here.
Pricing plan
With Back4App you can easily scale your services as per your needs. This comes with flexible pricing plans. A generous free tier is available. However, the basic option is starting at $5.

This is the time to focus more on some of the most amazing and highly effective features which you can utilize in the applications to enhance the experience of users with your app. Parse is offering an amazing range of services that are truly meant to improve the functionality of your applications in the best possible way.
Well, an important fact to know about Parse is that mBaaS market is taking remarkable traction as soon as Facebook open-sourced it in 2016. Although at the present time Facebook is not supporting the hosting anymore but still it is growing amazingly and bringing more to the market of mobile backend as a service.
Parse is one of the leaders of the BaaS market and still working in a perfect way for the developers of various applications and is helping organizations and developers to manage the application's backend in a more amazing way.
Most importantly, it is an open-source technology which is designed in a perfect way to help the developers to manage various backend services in a more cost-effective and efficient way. Parse is the easiest way to utilize the amazing mBaaS services which can bring more benefits for the developers.
Most of the developers are getting benefits from the building middleware small solutions. It is because this platform is easier to utilize as compared to various other similar options. Even more, it comes with entire features, tools, and services that developers can ever need to develop and manage backend services of any application in the best possible way.
Features:
Real-time database
Social media integration
Email and password authentication
Built-in security features
File storage providence
Easy to use hosting
SSL hosting,
user management system
User session management
Benefits:
Easier to access and utilize in app-purchases more amazingly.
SSO for Facebook, LinkedIn, WeChat, GitHub, Google, Instagram, etc.
It can help you to manage multiple resources in the best possible way
An amazing range of features can provide complete functional backend with ease.
It is easy to use and download
A huge community of developers is working behind to support the new users.
Pricing plans
Self-hosting Parse starts at $5/month at Digital Ocean or Back4App.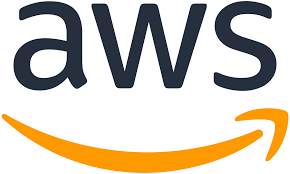 It is the best open-source BaaS provider which can let you access a complete toolset that is actually designed to help the developers and organizations by making it easier for them to manage backend services management easier.
Most importantly, it can help the developers to build serverless applications which you can easily integrate with the JavaScript-based frontend of the application. Even more, AWS amplify contains a perfectly easier to use and navigate user interface to get done with the processes regarding backend services in a more effective way.
Even more, AWS comes up with a massive library that has the ability to let the developers connect their backend solutions with the mobile application frontends with ease. This is undoubtedly a great opportunity for the people who are looking for a highly effective alternative to Firebase to enjoy amazing functionality and features in the best possible way.
It comes with a complete toolkit that can be required to manage various backend services in a more simple and easier way. However, it is important to have a look at the features of AWS amplify to understand more about this platform in the best possible way.
Even more, the AWS Amplify services are easier to integrate into React, iOS, Android, and other amazing web frameworks including React Native. Most importantly, it comes with a complete style guideline that can help the developers to create effective components of user interface which will be able to work with the application developed with AWS amplify with ease.
Features:
Push notifications
Email marketing
API
Real-time database
Geolocation
Benefits:
AWS amplify is one of the most preferable options because it is providing declarative API to handle multiple cloud operations.
AWS amplify is easier to use and manage.
It can allow developers to manage cloud-powered web and mobile applications.
It can work fine with multiple frameworks including JavaScript-based front-end.
Developers can scale entire AWS services that are available with Amplify.
Multiple vendors, buyers, organizations, and developers can work with it.
Pricing plan
When it comes to buying AWS Amplify then with its free version you are allowed to manage up to 5GB stored per month. However, if you want to use more resources than these then you can pay as you go for the services which you need.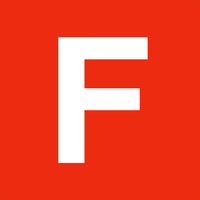 If you want to build real-time web applications then this can be a breeze to manage with Firehose. It is because Firehose never demands any kind of complex protocols. However, this is a technology that is majorly relying on the design principles of RESTful.
Even more, it will never ask complex parse protocols. Even more, it will also keep you from writing the entire application from the beginning. It can let you make the use of simple sub server codes that can easily work with the JavaScript of the client-side in the best possible way.
Features:
Real-time web applications
Database as a Service
Web Frontend Dashboard
Backup and Restore
Governance Service
Data Protection
Benefits
Flexibility and scalability
Affordable as compared to various other options
It does not require any difficult or complex protocols.
Pricing plans
Free to download at Github.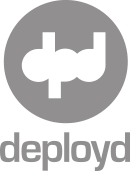 Deployd is one of the most effective open-source deployment and API design platform which has the ability to empower the developers to develop their web and mobile applications without any hassle.
It can help them to design, develop, customize, and deploy an Application programming interface for any of their mobile or web application in the best possible way. Even more, it comes up with a simple library along with an effective API modular for the applications. Even more, it can easier and quicker to develop a test API while developing the user interface of your application.
Features
No boilerplate
Plug and play resources APIs built
Intuitive web-based dashboard
Flexibility through modularity
JavaScript throughout
Single library
Easy deployment
Benefits
Easier to test application
Dev friendly design.
secure access to APIs of database in a direct way.
APIs with HTTP and REST could be hosted by cloud platforms.
Pricing plan
Free to download. You pay the hosting by yourself.
If you are looking for an amazing application build platform for developing asynchronous web applications then the Atmosphere is the platform that is perfect for you. This framework contains both server and client-side components and providing more ease to the developers in the best possible way.
Even more, the Atmosphere is transparently supporting Server-Sent Events (SSE), WebSockets, long-polling, etc. to provide more ease to the users in the best possible way. It is also supporting entire major servers and browsers.
Features
Asynchronous Web Applications
long-polling
Server-Sent Events (SSE) support
HHTP Streaming
Benefits
Easy to use interface
Easier to scale
It offers both server-side and client-side components for more ease.
Pricing plans
Free to download.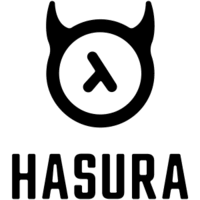 Hasura is a good choice for developers looking for an Open-Source backend framework. Their engine provides a ready to use GraphQL backend that can be deployed locally, on Heroku, or any other cloud service.  
Features
GraphQL backend
Monitoring / Analytics
Team management
Benefits
Focus on GraphQL
Deployment on any cloud
Enterprise version available
Pricing Plans
Open-source version for Free
Enterprise version under quotation

It is a open-source option to Firebase. The platform works with an amalgamation of open-source technologies that includes GraphQL, Postgres, and Hasura.
Features
Database
Storage
Authentication
Cloud Functions
GraphQL API
Benefits
Open-source
Easy of use
Performance
Pricing plan
$4 per month for hobby projects
$39 per month for small professional teams 
Enterprise packages are also available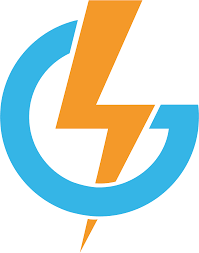 This is an amazing gaming application development platform which can help the developers to manage and build the server-side components of their applications in the best possible way. This platform comes with impressive features that can make it easier to develop an attractive gaming application with ease.
AWS recently announced that it would no longer allow new customers and app creation on the current version of Game Sparks. However, as per the GDC Keynote, a more recent version of Game Sparks will come.
Features
Social & Multiplayer
Core PaaS
Live game operations
Meta-game & economies
Integrations
Supports Infrastructure & operations
Matchmaking
IT Asset Management
Benefits
Best gaming application development platform
Scalable and flexible
Easier to customize
Rich social and messaging features
Pricing plan
When it comes to using Game Sparks then you can easily get the benefit of its free subscription however, the paid plans start at $299 per month.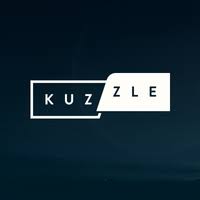 Kuzzle is one of the most amazing and ready to use backend platform which is meant to unify and power innovative solutions for web, mobile, and IoT applications. It comes with a unique proposition based on rapid time to market and can help the developers to earn more return on investment in the best possible way. Even more, its persistent storage, multi-protocol API and real-time functionality making it preferable than others.
Features
User Authentication
Push notifications
Data management
Real-time Geofencing
Offline management
Advanced search
Real-time data sync
Benefits:
Ready to use backend
Highly flexible services
Best to develop innovative applications
Pricing plan
Although a free version of the service is also available, however, the paid starter package of Kuzzle starts from $1,200 per month.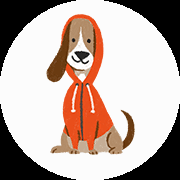 It is a self-hosted, simple javascript-based backend service which is meant to make the developers lives easier than ever before. It comes with an amazing range of features which are helping the developers to manage multiple solutions in the best possible way. Although the developer's community of Hoodie is smaller but is highly dedicated to supporting.
Features
No backend technology
Offline support
Dream-code driven API
A backend for all of your applications
Dedicated community
Runs both locally and hosted
Benefits
Offline resources are available to utilize
Faster, easier and simple
A dedicated developer community is there to support
Pricing plan
Hoodie also offers a free version of the services to utilize.
Firebase Alternatives Comparison Table
| | | | | |
| --- | --- | --- | --- | --- |
| Provider | Open-Source | Free Plan | Paid Plans | Hosting Available |
| Back4app | Yes | Yes | $5/mo and up | Yes |
| Parse | Yes | Yes | Not available | No |
| AWS Amplify | Yes | Yes | Pay as you go | Yes |
| Firehose | Yes | Yes | Not available | No |
| Deployed | Yes | Yes | Not available | No |
| Atmosphere | Yes | Yes | Not available | No |
| Hasura | Yes | Yes | Under quotation | Yes |
| NHost | Yes | Yes | $4/mo and up | Yes |
| Game Sparks | No | Yes | $299/mo and up | Yes |
| Kuzzle | Yes | Yes | $1,200 | Yes |
| Hoodie | Yes | Yes | Not available | No |
Please refer to our BaaS Comparison Tool for additional details about Google Firebase alternatives. 
Conclusion
These are the 10 plus of the most effective and amazing alternatives to Firebase which we have brought to you. However, all of these great options are complementing each other in various terms including the options of hosting, pricing, deployment and user engagement, etc.
However, all of these are having some of the most amazing benefits, features, and services which can let you deal with the backend management processes in the best possible way. So, this is the time where you can get help from any of these amazing services to not let the backend of your application a bottleneck for your application.
Decide smartly and choose the best technology which can let you develop, manage and deploy your mobile and web applications with ease. Go with the more flexible, cost-effective, scalable and effective solution as per your own needs.
General FAQ
What are the downsides of Firebase?
– It's not Open-Source
– Vendor Lock-In
– Lack of GraphQL APIs (REST only)
What are the best Firebase alternatives?
The best alternatives to Firebase are:
– Back4App
– Parse
– AWS Amplify
– Firehose
– Deployd
– Atmosphere
– Hasura
– NHost
– Game Sparks
– Kuzzle
– Hoodie