Best Mobile BaaS
This article aims to provide the best mobile BaaS in the world today. The list consists of companies that use opensource and proprietary technologies to power backends. First of all, let's introduce Backend as a Service to beginners.
What is Backend as a Service?
Backend as a Service also referred to as BaaS, is a cloud service offering a suite of tools to enhance development. The best BaaS companies may offer a combination of Libraries, SDKs, and APIs to developers. The BaaS service provides the tools and resources that bring your app online and allow it to communicate with the backend efficiently
As a developer that must deliver a project within a tight timeline, you would want to leverage any tool that helps speed up development assignments. So, the backend company that can handle infrastructure and server deployment brings value to the developer.
Better still, the BaaS also provider boilerplate codes for handling backend tasks like authentication, storage, notifications, and many more. All these valuable services bring value to the developer.
Advantages of BaaS
Here are some of the benefits of BaaS:
Takes care of everyday app tasks so you can focus on building your core application.
Handles app scaling without hassles.
Takes care of infrastructure deployment.
Minimizes development costs.
Allows the developer to concentrate on frontend development.
In essence, the BaaS provider brings the server infrastructure online and takes care of everyday tasks like authentication and file storage, among many others. With all these cumbersome tasks out of the way, developers can create apps faster and more efficiently.
Common Features of BaaS
The best BaaS providers offer most of the services below:
Server infrastructure,
Authentication management,
Email notifications,
File storage,
Database,
Data management, and
Social media integration
Costs of BaaS Services
The costs of using the service from the best mobile BaaS vary significantly from one provider to the other.
While some companies charges fix sum for different plans, others use the pay-as-you-go model based on server resources used over 30 days. Most of these BaaS providers offer a free package with limited server resources.
The usage model based the service cost on file transfer, the number of API calls/requests, file storage, dataset activities, and lots more.
The Best Mobile BaaS Providers
Below is the list containing the best BaaS companies in the world today.
Back4app

This company offers a Backend as a Service powered by open-source technologies that help you create apps faster and more efficiently. Back4apps gives developers a high level of control over the backend and provides Parse hosting for the apps developed.
Parse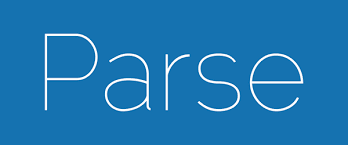 Today, Parse is the most popular opensource framework for app development. The platform provides valuable SDKs for developing backends for mobile apps and web apps. In essence, you can use Parse to create mobile and web-based applications. Many companies offer managed Parse hosting, so you don't have to bother about infrastructure deployment and management.
Backendless

Backendless is among the best mobile BaaS that offers infrastructure and a suite of tools for developing web and mobile apps without excessive coding.
Kinvey

Kinvey offers a backend service that allows developers to create and deploy backend and necessary services required to develop and host mobile apps.
AWS Amplify

AWS Amplify provides server infrastructure and libraries that simplify the procedures for developing apps and hosting them on the cloud.
Game Sparks
This backend service has specialized features for the development and hosting of games.
Firebase

Firebase allows developers to use it's in-built tools to develop, host and manage mobile apps. One of it's outstanding features is the ability to sync data across connected mobile devices in realtime.
Kuzzle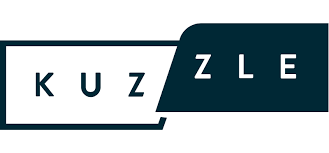 This backend and service use an opensource technology. Kuzzle offers user options of self-hosting and managed hosting of it's the framework.
Kumulos

Kumulos offers a cloud service that simplifies the procedures for integrating frontend app features with the cloud-hosted backend.
8 Base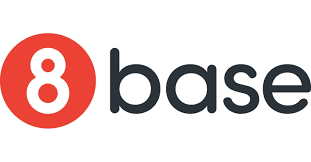 This is a GraphQL API service that helps expedite the procedure for creating SaaS, Marketplace apps, Business apps, and many more.
Conclusion
This article provided a high-level explanation about backend as a service, its core features, advantages, and a list of the best providers available in the market.
FAQ
What is BaaS?
Cloud service offering a suite of tools to enhance development.
What are the advantages of a BaaS?
– Saves time
– Solves the scaling issue
– Allow devs to focus on frontend development
What are the best mobile BaaS?
– Back4app
– Parse
– Backendless
– Kinvey
– AWS Amplify
– Game Sparks
– Firebase
– Kuzzle
– Kumulos
– 8Base