Building a Web 3.0 App With Back4App – The EvolveCoin Project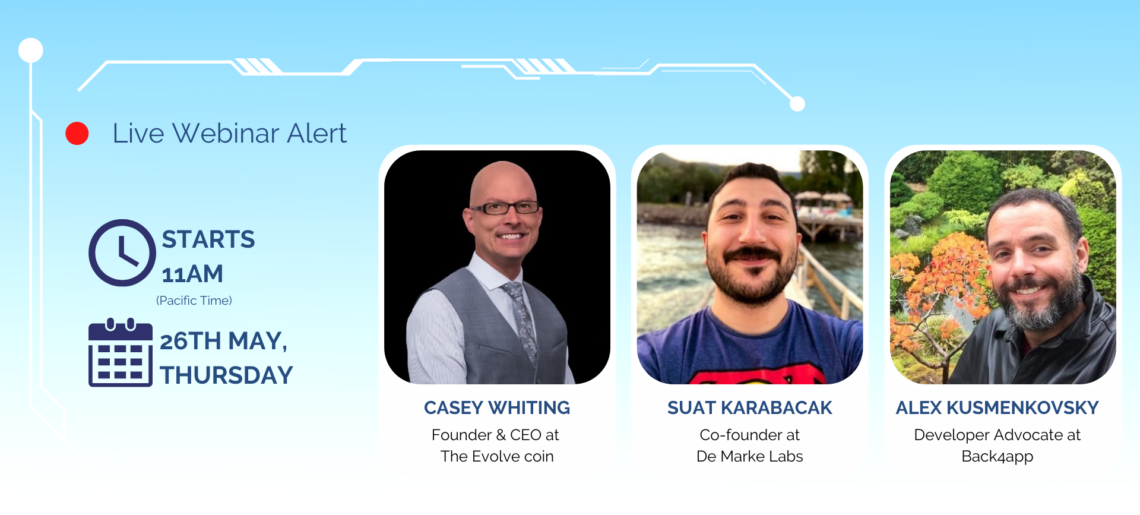 This is the generation of Web 3.0 apps. It is an era where people would witness a flurry of smart contracts, seamless integration and great interoperability in technologies. This was a given with the disruptive convergence in Blockchain, crypto and decentralized networks.
Back4app has hence decided to take this as a thriving opportunity to launch an exclusive event on a special Web 3.0 app launch. 
Join us on Thursday, May 26th, 11 am (pacific time) as we witness the first of its kind event about the launch of our latest Web 3.0 project- The Evolve, with Back4app. EVOLVE is a cryptocurrency offering a Video Game Competition Platform where gamers can use EVOLVE tokens to enter Compete-To-Earn competitions.
Here from Team Evolve- Casey and Suat will join us to speak about how they created this amazing Blockchain app with Back4app and aspire to grow big in this exciting world of web 3.0. We will also be exploring Evolve Coin's outlook for the future and their thoughts on our platform!
It's going to be Big, Fascinating and Futuristic!