Cloudboost Alternatives: Top 5 Competitors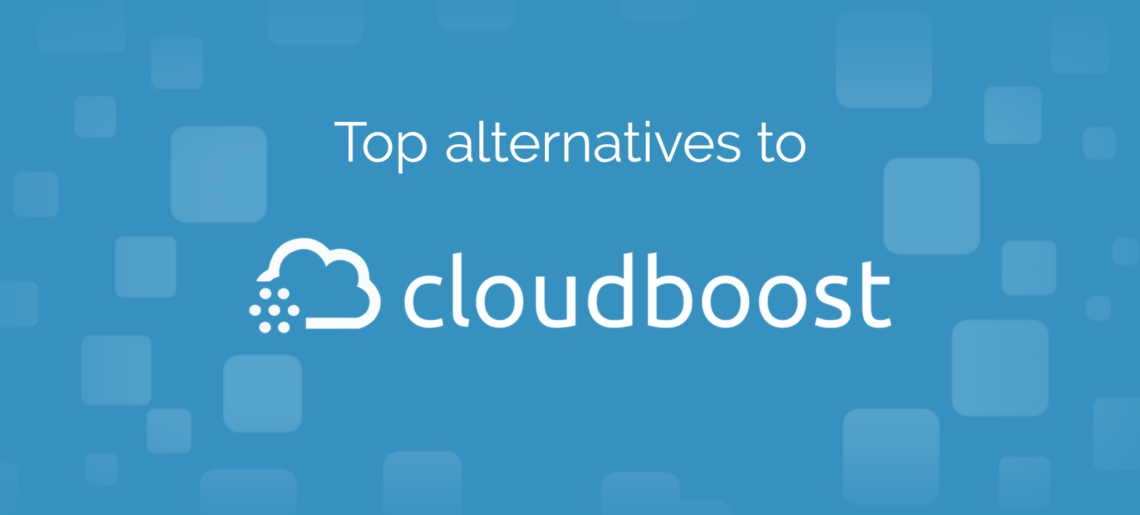 Cloudboost is a real-time backend as a Service option that can help the users to leverage multiple types of databases with one API. Cloudboost can also help you to manage the entire database of the application with a single database only. Support and cloud services are available with this solution. However, when it comes to finding the best Cloudboost Alternatives, then there are various Cloudboost Competitors which you can consider in this regard.
The Best Alternatives to Cloudboost you must consider
Back4App
Back4App is a great BaaS option and the best and well-known Parse hosting platform. Back4App can help the developers and business organizations to handle all of their application development and hosting services at the same place more effectively and efficiently. It can help developers more in the development and deployment processes. Back4App can handle entire backend services with ease and will help the developers to focus more on other core activities. With Back4App, users never have to reinvent the wheel to get the process done in the best possible way.
Features
Data management dashboard
Real-time queries
REST API
GraphQL API
Geo Queries
Want to know more about Back4app features? Please read here.
Benefits
Perfectly optimized storage
Higher scalability and flexibility
Easier and smoother migration
Highly reliable
Parse
This is one of the most well-known Node.js based BaaS service providers which can help software developers to manage their applications in the best possible way. Application developers can get a better chance to accelerate their development processes with Parse and can get amazing benefits.
Features
REST APIs
Real-time notifications
Data modeling
Social media integrations
Benefits
Reduced cost of development processes
More time to focus on core functionality
It can offer comprehensive app stack
Want to know about the differences between Parse and Back4App? Please read the complete report here.
Firebase
Firebase is the best backend services which are meant to help the developers to create next-generation application development platforms. Firebase is helping developers in crafting fantastic and unmatchable user experience. Firebase is an all in one solution for you because it can serve you as your API, server, and datastore at the same time.
Features
Real-time database
Email authentication
File storage providence
Built-in security features
Benefits
Easy to use hosting
Scalable services
Support from a Google company
Heroku
Heroku is one of the most powerful backend providers which can help enterprises and application developers to manage their applications more effectively. It offers great runtime services. While, its integrated data services are quite effective which can make it easier, convenient and simpler to manage the things.
Features
A managed runtime environment
Easier Application management
App-centric delivery
Benefits
Effective control over application
Easy to use platform
3rd party service integration
Easier to scale applications.
AWS Amplify
AWS amplify is meant to provide mobile application backend in a transparent and well-managed way. It can provide easier to integrate backend services for web, iOS and android frontends. It can also help the developers to create, configure, manage and deploy web and mobile applications.
Features
User authentication.
APIs
Push Notifications
Storage capacity
Benefits
Standard support packages
Faster delivery
Flexible option
Cloud and support services available
Conclusion
These are some of the best Cloudboost alternatives which you can consider. However, when it comes to finding the best BaaS option then selection always depends on the requirements of your application. So, it is always necessary to understand what you need and then choose your option.
Want to know more about BaaS – Backend as a Service? Read a complete tutorial here.
What is CloudBoost?
Cloudboost is a real-time backend as a Service option that can help the users to leverage multiple types of databases with one API.
What are the best CloudBoost alternatives?
– Back4app
– Parse
– Firebase
– Heroku
– AWS Amplify