Database for React Native App
The database is one of the essential components of mobile apps development projects. That is why developers need a reliable and feature-rich backend that enhances mobile app development projects. React Native, one of the top mobile app development frameworks, supports several backend technologies. However, the React Native app database you choose goes a long way to enhance your app development project. That is why this article reviews React Native best databases to help you select the best database for your React Native app project.
First, let's introduce React Native to the absolute beginner.
What is React Native?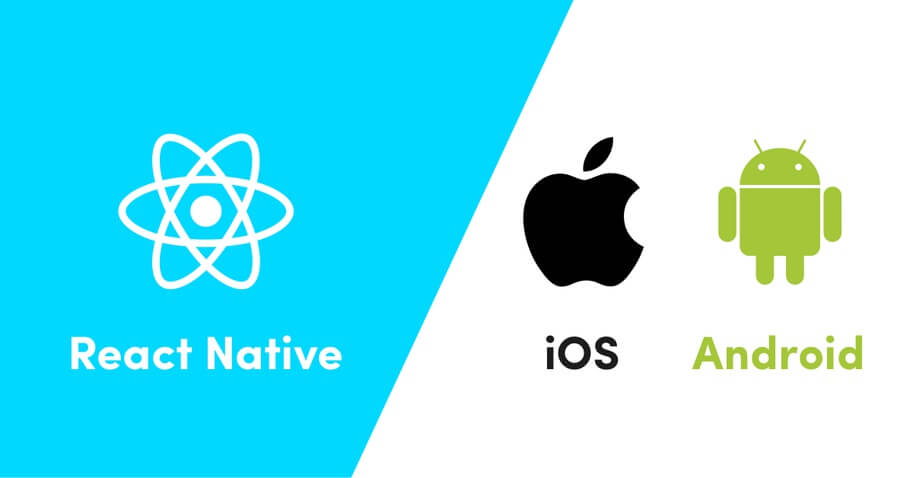 React Native, commonly called RN, is a JavaScript library for native mobile app development created by Facebook. React Native came to the limelight when Facebook switched from HTML 5 to native development. So, Facebook made the React Native framework for its native app development projects.
The Benefits of React Native
A Faster Time to Market: Developers can expedite their assignments and achieve a faster time to market with React Native frameworks.
Cost Efficiency: Cross-platform framework like React Native reduces app development costs as it takes lesser time and coding efforts.
Code Reusability: A cross-platform development framework like React Native allows developers to reuse a single code for different apps and multiple platforms. This approach makes it easier to maintain and modify codebase.
Native-Like Experience: The front-end features and functions of React Native apps are similar to those of native apps. So, the users of the app enjoy an enhanced UX and a familiar app interface.
Enhanced Performance: React Native apps have a reputation for excellent performance due to its modular design and native control. Another fact that enhances React Native performance is its ability to leverage native APIs to connect to native components of iOS and Android.
Modular Design: The modular app design approach is an excellent method that simplifies development tasks, makes troubleshooting bugs easier, and promotes code reusability.
OTA Updates: The live reloading feature of React Native allows the developer to make app code changes in real-time. Coupled with OTA features, developers can update the app seamlessly and improve the user experience. Updates are delivered automatically without any input from the user.
The best 10 databases for a React Native app
This is a selection with the top 10 DBs for your React Native application.
Back4app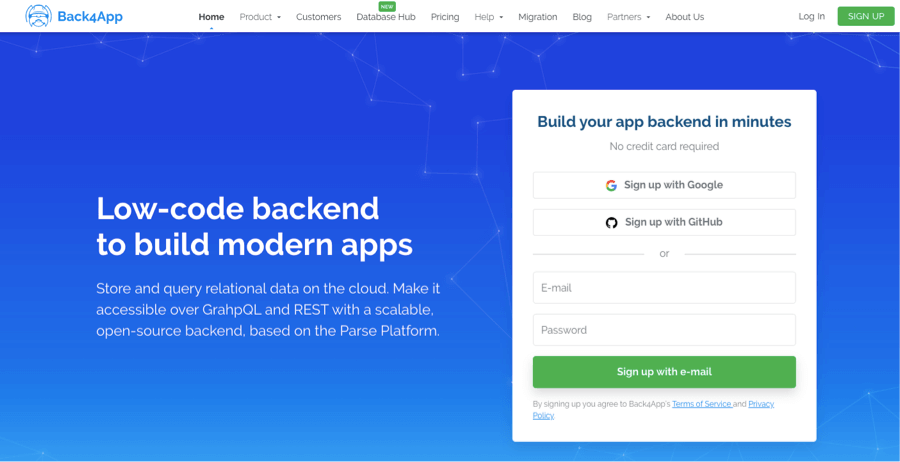 Back4app is a platform that provides excellent features for creating a functional backend for mobile apps. This serverless platform allow for seamless integration with third-party services and creating APIs without writing a single code. It provides a database that supports relational query modeling and other useful features. Back4app is based on several open-source technologies, including the Parse framework.
Managed PostgreSQL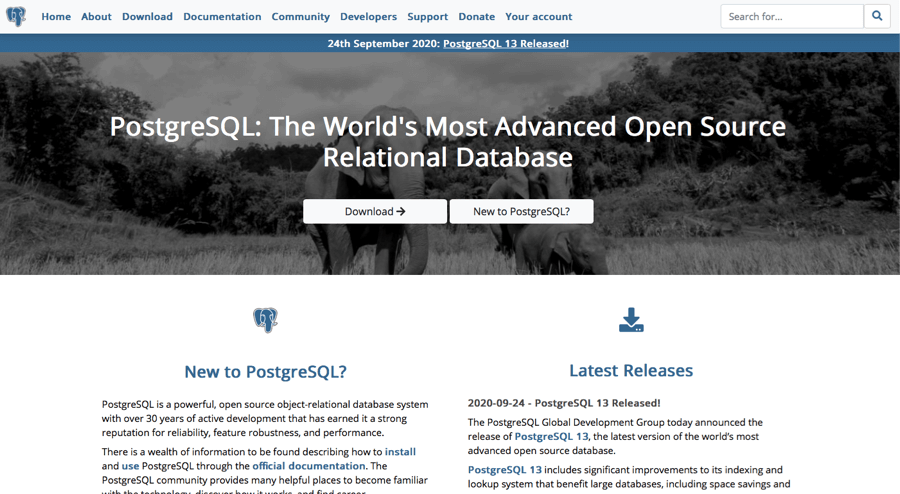 PostgreSQL is an SQL-based relational database management system (RDBMS) that does an excellent job of scaling data storage without degrading performance. This database is famous for its extensive features, reliability, and extensibility. It works on multiple operating systems and supports a wide array of data types, including document-based, primitive files and structures data.
Digital Ocean Managed Databases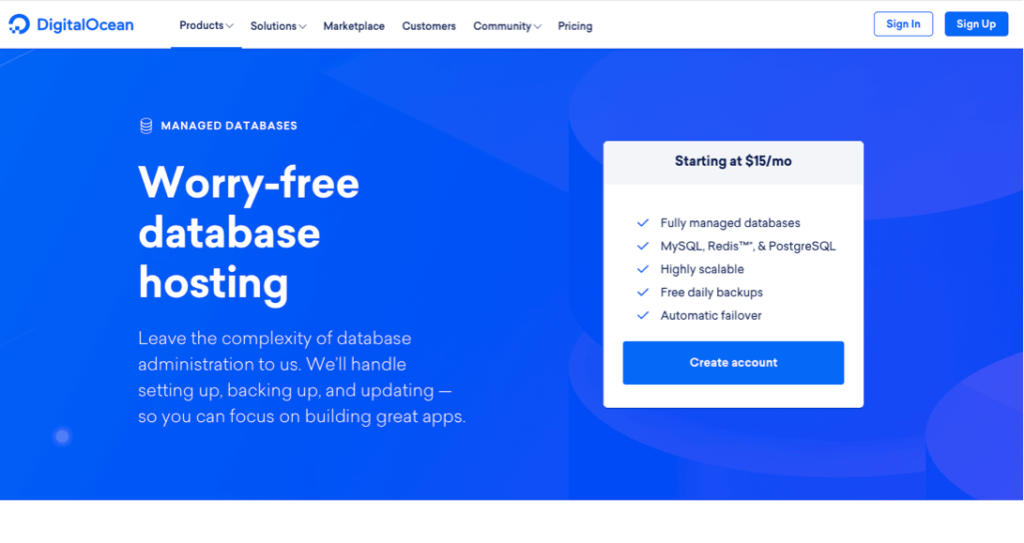 The suite of cloud services from Digital Ocean includes a managed database cluster service known for its high performance. Features include end-to-end SSL encryption, standby nodes that improve availability, and PITR. This service is an excellent alternative for those who prefer to circumvent the hassles of creating, securing, and managing databases.
Google Cloud Databases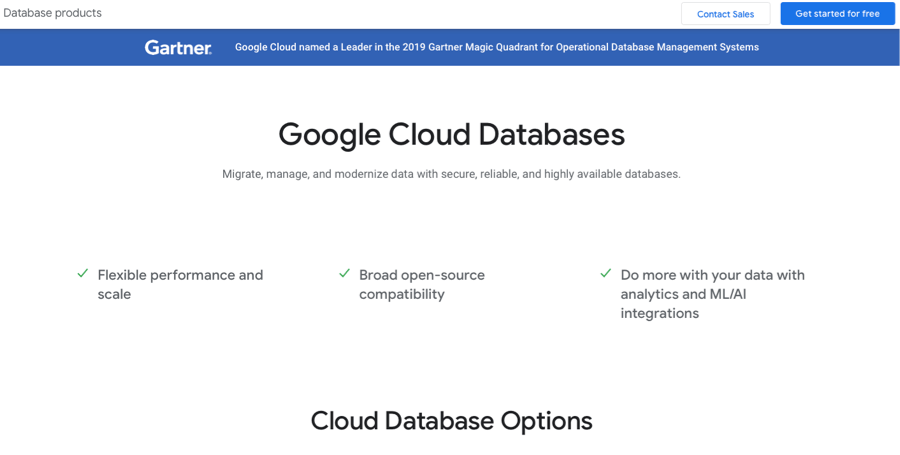 Google provides a fully-managed database service that allows users to install and manage a relational database on its cloud platform. Users can select between regional, multi-cloud, and hybrid data distribution architecture.
Realm

Realm is a flexible and easy to use object-oriented database that supports cross-platform development. It was specially made for creating reliable and high-performance mobile applications. Apps using Realm backends are known for their outstanding quality.
PouchDB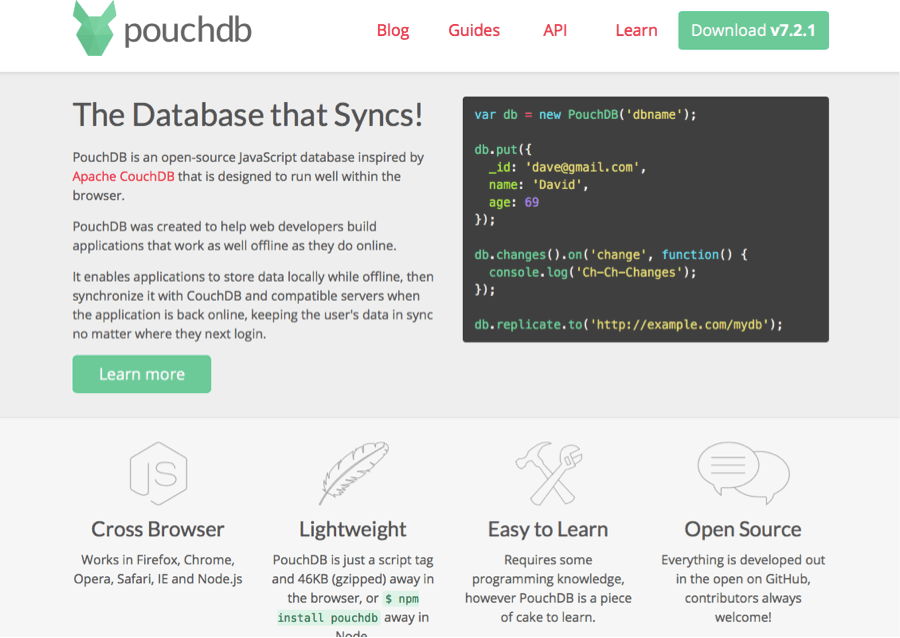 PouchDB is another browser-based database that emulates CouchDB. Its unique feature is that it can save databases locally, thereby allowing apps to function seamlessly across online and offline environments. It is an open-source project written in JavaScript and available for free download.
AWS Dynamo DB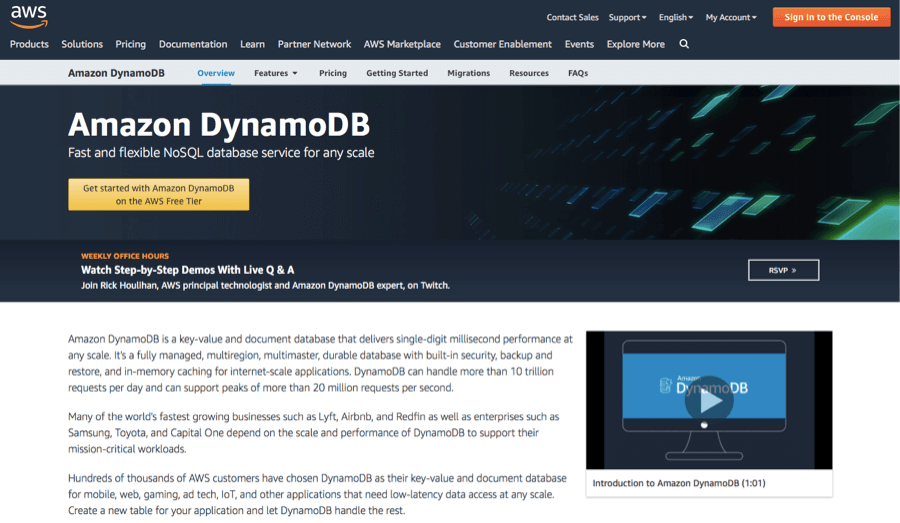 The Amazon DynamoDB is s lightning-fast, reliable, multi-region, and multi-mastered managed database. Features such as memory caching, security, scalability, backup, and restore function make it an excellent choice for mobile app developers. This robust database can handle 20 million requests per second and 10 trillion requests per day.
AWS RDS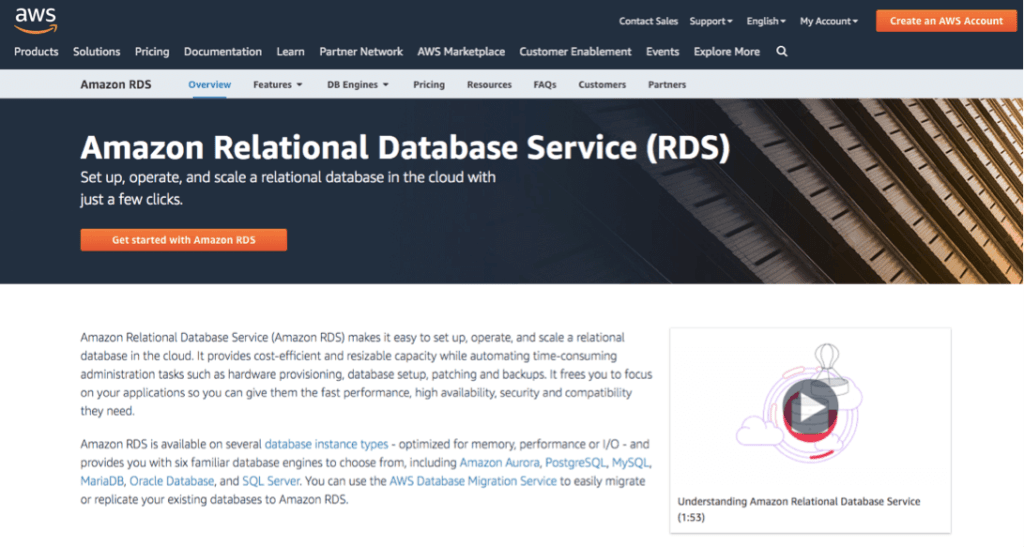 Developers can create, manage, and scale databases quickly with the Amazon Relational Database Service. This cost-efficient and flexible database automatically handles routines database tasks such as setup, provisioning, backup, and patches. Basically, this database allows developers to create quality apps with enhanced security, performance, and availability.
Firestore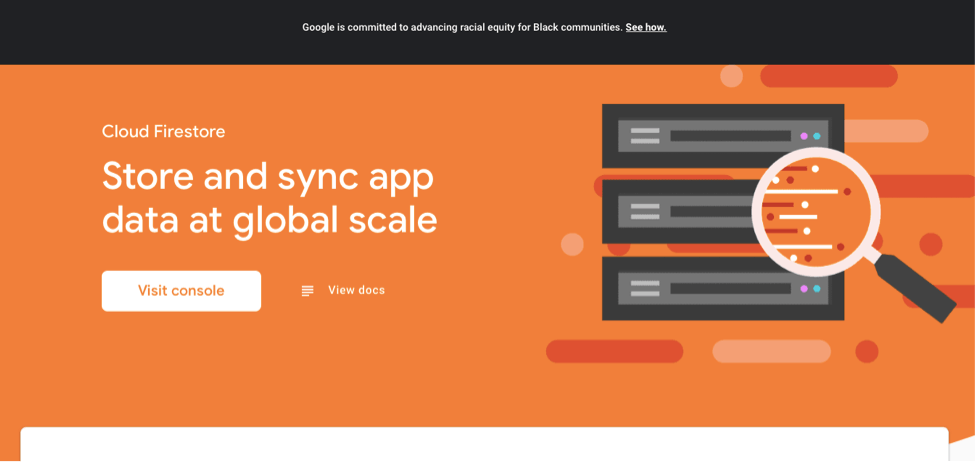 Firestore is a scalable and versatile database for creating Android, iOS, and web apps with Firebase and Google Cloud Platform. The unique feature of Cloud Firestore is the real-time listeners that allow it to sync data across multiple connected devices concurrently. Cloud Firestore also features offline support that makes apps function seamlessly with or without internet connectivity. Firestore integrates seamlessly with Firebase and the Google Cloud Platform.
Firebase Real-Time Database

The Real-Time Database is another JSON-based database that syncs across connected clients in real-time. This database provides SDKs that allow sharing a single instance among connected clients devices on Android, iOS, and web platforms. Therefore, all client devices receive the same update instantly and automatically. The Real-Time Database is an excellent option for building collaborative apps that connect devices to the database securely.
Conclusion
This article compared the top 10 databases for your React Native app. Variables like scalability, relational or non-relational architecture, and open-source or proprietary solutions will influence your decision.
FAQ
What is React Native?
React Native, commonly called RN, is a JavaScript library for native mobile app development created by Facebook. React Native came to the limelight when Facebook switched from HTML 5 to native development. So, Facebook made the React Native framework for its native app development projects. 
What are the benefits of React Native?
– A Faster Time to Market
– Cost Efficiency
– Code Reusability
– Native-Like Experience
– Enhanced Performance
– Modular Design
– OTA Updates
What are the best databases for a React Native app?
– Back4app
– Postgres SQL
– Digital Ocean
– AWS Dynamo DB
– AWS RDS
– Firestore
– The Real Time Database
– PouchDB
– Realm
– Google Cloud Databases