Database Like Firebase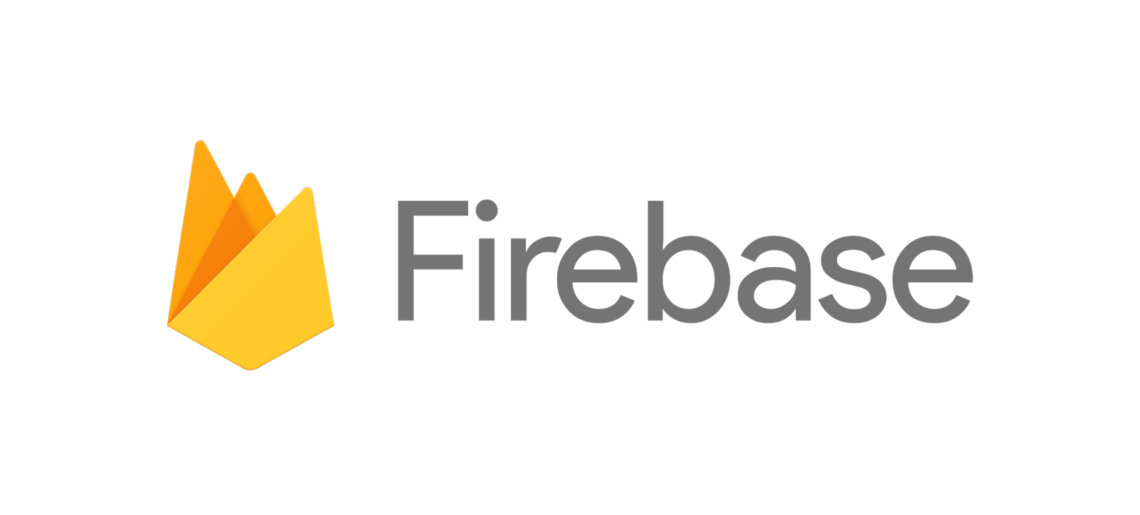 Firebase brought innovation into application development through its real-time backend as a service. Over the years, developers have leveraged the platform to create real-time mobile and web applications. The best part is that they do not have to mess with complicated protocols or write codes from scratch.
Some of the excellent features of Firebase include real-time database, push notifications, reliable APIs, and auto-scaling. Users of this platform also benefit from its user-friendly interface, free tier, and robust support for the Android and iOS platforms.
Although Firebase presents developers with an excellent platform for expediting application development, it has inevitable shortfalls that can undermine development tasks. However, if you want a database like Firebase, there are many other options.
All application development projects require careful planning to achieve the best results. Given the massive number of mobile application development tools in the market, it is essential to make due diligence to choose the best tools. Mainly, the decision-making process involves selecting a database that works like Firebase for your app project. Selecting the right Backend as a Service (BaaS) goes a long way in determining the success of your app development project.
Two essential factors you need to consider while researching for a database like Firebase are your unique needs and budget. Here are the issues we shall be discussing in this article:
Top four Firebase alternative backends.
List of the essential services of a backend provider.
Guideline for selecting the best backend.
Scenarios where backend services are most useful
You need to consider lots of factors that will help you achieve your objectives before starting a mobile application development project. Since a lot is at stake, you would want to take your time to analyze the features and costs before selecting a backend. This process will help you choose the best database like Firebase for your app project.
While you may seek the advice of other experienced developers, their opinions are often subjective. They will recommend a backend because that is the only database that works like Firebase they have used. So, the best option is to take the bulls by the horns and do the research by yourself.
When you choose the right backend, you would be able to handle computing tasks such as calculations and business logic easily. Moreover, using an excellent database like Firebase would enhance app performance and add value to other aspects of your app development and app management.
Mobile App Industry is Highly Competitive
Over the years, mobile apps have become an essential tool that businesses use to enhance operations and create value for their customers. A fast turnaround would give a company an edge over competitors. That is why it is crucial to find a means of developing and updating apps quickly and efficiently. A reliable backend plays a decisive role in helping businesses achieve these objectives.
Each database like Firebase has an active community of enthusiasts that can vouch that their platform is the best. So, making a decision based on the community feedback alone would leave you sitting on the fence. Thus, the best approach to doing your research is to consider the peculiar backend needs of your app development project.
This article makes an objective overview of each of the leading backend services in existence today. We have listed the values they bring to your app development project. Our goal is to help you avoid trial and error and save time while researching for the most suitable database like Firebase for your app development project.
This article, BaaS – Backend as a Service, provides an in-depth analysis of backend as a service architecture and sample projects.
Now, let's discuss the leading database like Firebase in the market today.
Top Four Firebase Alternative Backends
Back4App
Back4app is a stable and scalable platform with lots of features that adds value to an app development project. For instance, it has an easy to use dashboard, supports real-time database (Live Query), GeoQueries, replica set, auto-scaling, and version control. Other valuable features of back4app include a versatile command-line tool, extensive analytics, and multi-app tenancy. There is a free plan that helps you get up and running with the platform.
This option provides a quality database like Firebase that is easily scalable and easy to use. There are extensive resources that guide you to use the platform without hassles. Back4apps have an active community that provides valuable information to new and experienced developers. If you are a newbie in the backend as a service arena, back4apps would be a great place to learn how this technology works.
Here is a list of some projects developed with Back4app. Real-Time Chat Apps, Social Networks, and Hotel Management Apps.
This article provides an extensive list of Back4App Features
Parse
Parse is a robust backend as a service that provides the developer with lots of useful features for their app projects. Features such as app dashboard, global configuration, webhooks, push notifications, system emails, background jobs, and analytics make app projects faster and less stressful. Developers all over the world are using Parse to create excellent apps faster than before.
Parse users also enjoys the support of an active community, just like Back4app. Experienced programmers are always posting useful tips to help upcoming developers to use the platform efficiently. So, finding help when you get stuck won't be difficult.
Read this article for more information about Parse. What is Parse?
Kinvey
This backend has lots of useful features for companies such as the mobilization of enterprise data and numerous native cloud services. Kinvey also provides a wide range of app templates for kickstarting app projects. It allows you to expedite your development projects effectively and still deliver on quality. Other excellent features of Kinvey include analytics and top-notch operational intelligence.
Kinvey is an excellent choice for those who desire enterprise-level backend services. It is just as reliable as other platforms mentioned in this article that provide developers with database like Firebase.
AWS Amplify
One would expect AWS Amplify to provide top-notch backend services given the fact that the platform is backed by Amazon. This backend has been used to create highly successful apps such as Airbnb, Netflix, and Periscope, just to mention a few. Some of the features developers enjoy with AWS Amplify include authentication, cloud storage, and device farm. You can take advantage of the free plan to study the platform and upgrade to access more features.
As you would expect, Amazon provides reliable support for this platform. Although not all products from globally recognized companies are successful, AWS Amplify has proved to be a great product. It is another viable database like Firebase you can use for your app project.
Guideline for Selecting the Best Backend
There are lots of other companies that offer backend services for app development. The list above streamlines the leading database like Firebase service providers in existence today. You can follow the checklist below to screen these options and select the platform that works best for your app development project.
This checklist is not by no means exhaustive, but it serves as an essential guide for choosing the backend service that works best for your project. Check for the following features:
Security and scalability
User authentication
Push notifications
Email Notifications
Analytics
Seamless navigation
Intuitive interface
API console
Excellent Community feedback
This list covers the essential features most app needs. All the platforms mentioned above meet these fundamental criteria. Take this as a guideline for choosing the best database like Firebase for your project.
This guide provides comprehensive details about The basic BaaS features you should consider while selecting a backend for your app project.
Projects Where Backend Services are Most Useful
Here are the project types where backend service would add the best value.
Messaging apps
IoT applications
Mobile commerce
Games apps
Apps that use geolocation feature (taxi apps, food delivery, restaurant, etc.
And many more. Check the link below for a comprehensive list What projects are best suited to BaaS?
A Final Note
The platforms mentioned here are the top options that can offer you a database like Firebase. Since all of them have their strengths and shortfall, we cannot claim that a single platform is the best among them. However, some of them can prove to be more appropriate, depending on the requirements of your app development project. Therefore, you should evaluate them before selecting one.
All the platforms mentioned above have proved to be reliable over the years. Also, they have an active community of developers that provides valuable content you would find helpful for your project.
Selecting a reliable backend is critical to the success of any app development project. We hope this article would guide you to choose a reliable database like Firebase for your project.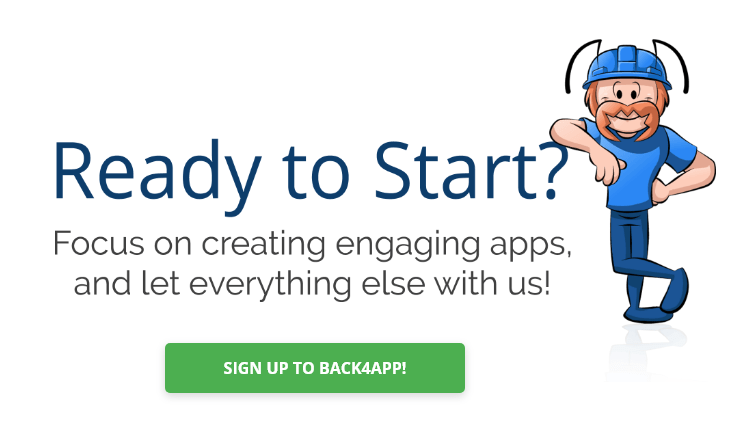 What are the best Firebase alternative backends?
– Back4App
– Parse
– Kinvey
– AWS Amplify
What are the essential services of a backend provider?
– Security and scalability
– User authentication
– Push notifications
– Email Notifications
– Analytics
– Seamless navigation
– Intuitive interface
– API console
– Excellent Community feedback
What app types are best suited to use a backend provider?
– Messaging apps
– IoT applications
– Mobile commerce
– Games apps
– Taxi apps
– Food delivery
– Restaurant