Top 10 DigitalOcean Competitors
Digital Ocean has become one of the leading cloud service providers, famous for its fast and reliable servers and affordable services.
While this company's service may not align with the needs of large enterprise companies, the cost-efficient services are excellent for startups and small companies. The costs of accessing reliable cloud service are cheaper with DigitalOcean compared with other cloud service providers,
Definitely, DigitalOcean features like APIs, SSD storage, DNS Management, and 99.99% uptime are excellent for many projects. However, if you need s cloud service feature not listed here, you may have to opt for one of the Digital Ocean Competitors.
We shall look at the top 10 Digital Ocean Competitors, their main funtions, and price structure. Here is the list with the top 10 competitors:
AWS
Linode
Google Cloud
Vultr
Alibaba Cloud
Kamatera
Azure
OVH Cloud
Dreamhost
Rackspace
Want to know more? Keep reading.
DigitalOcean Overview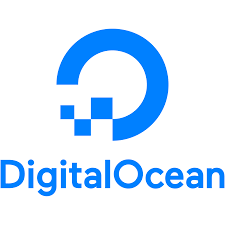 Digital Ocean is a New York-based company that offers cloud service through its data centers in different locations worldwide. This company's service empowers individuals and businesses to develop, host, run and scale web and mobile apps seamlessly.
They provide a wide range of hosting services that align with users' cloud computing objectives. DigitalOcean powers the websites and apps of over 2500 companies. Prominent companies that use DigitalOcean servers include Craftbase, Accenture, and stack.
The Benefits of Digital Ocean
It is inexpensive
Guarantees maximum uptime.
Focused on powering development projects.
Offers quality bandwidth.
It's straightforward.
The Demerits of Digital Ocean
Datacenter distribution is limited.
There is no free trial/plan.
Instances cannot be suspended to stop charges.
Features are limited.
It's small compared to other major cloud providers.
Main Features of DigitalOcean
Below are the main features of DigitalOcean
Computing Technology
DigitalOCean offers a wide array of products that enhances various cloud development projects. Here are some of the technology deployed by DigitalOcean.
App Platform: This function allows developers to create and deploy apps that scale seamlessly. This service is fully managed, so you can focus on building your app and manageing it efficiently. This service that supports technologies like React, Node JS, Django, Ruby, PHP, and static sites offers a GUI tool that allows you to bring your site online with just a few clicks.
Droplets: Virtual machines are called Droplets in the DigitalOcean world. They provide features for you to bring up your virtual machine in less than a minute. Droplets are excellent for building, testing, and scaling your applications. Like most DigitalOcean competitors, the platform offers shared CPU virtual machines as well as VMs with dedicated CPU power.
Kubernetes: This cloud solution provider leverage Kubernetes to help developers deploy and scale apps without breaking their bank. This technology allows for the flexibility of allocating resources for apps.
Storage
Storage is one of the standard services offered by cloud platforms. Let's take a look at the storage-related options provided by DigitalOcean.
Object Storage: With this feature, data can be stored on the server without limitations and restrictions. Users also get access to CDN and object storage that is compatible with S3. All these features help make data collection and access fast, secure, and cost-efficient.
SSD Storage: The servers use local SSD storage that enhances the speed of data transactions and the reliability of data storage.
Block Storage: Block storage offers on-demand storage servers to DigitalOcean users. The data is stored on a dedicated RAID with redundant backups to safeguard data loss.
CDN: DigitalOcean offers a Content Delivery Network (CDN) that enhances the global distribution of data without degrading the user experience. CDN also helps save costs of data transfer while improving the app performance globally.
Databases
Users on DigitalOcean enjoyed fully-managed managed databases. The managed databases options are:
Managed MySQL: Developers can use API or GUI tools to manage MySQL databases on DigitalOcean. As a managed service, the vendor handles the database administration, like taking backups and ensuring optimal performance. The developer can have more time dedicated to building excellent applications.
Managed PostgreSQL: The second managed database flavor offered by DigitalOcean is PostgresSQL. The developer can launch PostgresSQL database clusters with the in-built tools on the platform. The service provider takes care of backups, upgrade, and management of the database.
Managed Redis™: The managed Redis is the third database option on DigitalOcean. Its easy to get this database up and running with enterprise-level security and automatic failover. The downside of this database option is its lack of free daily backup.
Networking
This platform offers load balancing servers that ensure that the network functions optimally when an app has heavy traffic. Security features include a cloud-based firewall that secures your droplets and Virtual Private Cloud (VPC) that blocks intruders from accessing your private cloud.
AdminTools
Some of the unique features on DigitalOcean include client libraries, command terminal, container registry, and RESTful APIs. There are management tools that enhance collaboration among development teams. DigitalOceam presents a secure environment where developer teams can collaborate without hassles.
Pricing Structure
One of the best features of DigitalOcean is the predictable pricing structure. Users get specific prices for different droplets and other services offered by this company. For instance, the Basic Droplet that is packed with 25GB SSD Storage, 1GB CPU, and 1TB transfer cost only $5/month. The General Droplet, priced at $60/month, has 8GB dedicated memory.
The base package on Digital Ocean costs $5/month, while the professional package starts atr $12/month. Each package can be used to deploy up to three static apps for free.
Additional pricing details are available on the DigitalOcean website.
Top 10 DigitalOcean Competitors
DigitalOcean offers reliable cloud hosting services; that is why thousands of customers rely on the company for their cloud servers. However, this cloud service may not provide all the services you need for your cloud hosting. If that is the case, you can consider any of the 10 DigitalOcean competitors listed below.
AWS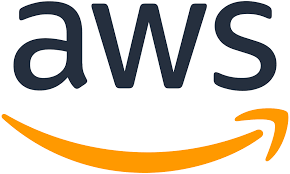 Amazon Web Services, which is commonly called AWS, is one of the top DigitalOcean competitors with a significant market share. This Amazon-owned company provides a feature-packed cloud service that includes APIs. It's an excellent option for deploying servers and managing applications.
Features of AWS
Encryption: With all the security threats in cyberspace, a cloud service provider that offers encryption of data becomes highly crucial to any business. AWS offers encryption for database, EBS volumes, and S3 buckets. Every SSL instance is also SSL secured for additional protection.
User Management: The AWS admin can manage other users by allocating different permission levels. The Identity and Access Management function allows the admin gains complete control over user activities.
Scalability: The user can scale any of the AWS services on demand. It takes just a few clicks to get more resources when the need arises.
Cloud Trail: The cloud trail service allows the user to view the API calls history on an account. This service is helpful for tracking suspicious activities.
Pricing of AWS
Since AWS pricing model is based on resource usage, tracking costs could be a challenge. However, the platform offers a cost estimation utility that gives the user an estimated cost for various server resource combinations.
Linode

Linode is a top DigitalOCean competitors listed in this article. Established in 2003, Linode has been providing cloud services for close to two decades at the time of writing.
Linode servers are Linux-based machines; they are fast, reliable, and secure, bundled with inbuilt DDoS protection and free support. Linode also offers a feature-packed UI for performing most cloud functions. All these features are available at a reasonable price tag.
Features of Linode
Storage: Linode customers enjoy both various storage options. They even allow users to store data on cluster servers to increase its availability and enhanced data protection. All these functions are available on-demand, with a few clicks of the mouse.
Backup/Recovery: Limode customers have access to automated backup of date and its recovery when required. So, they can quickly restore data from backup whenever there is a data loss incidence.
Cloud Manager: This feature gives the user advanced privilege for managing the network, virtual machines, and lots more. This feature is easy to use, leading to a better user experience.
Around the Clock Support: The customer support team of Linode is well-trained and available to the platform users around the clock. The exceptional customer service of Linode is one of the Pillars of the company's success.
Pricing of Linode
Linode's pricing structure is more affordable than other DigitalOcean competitors. This fact is evident when you view the cost estimating page on the company's website. Linode offers several plans, which are packed with resources for serving different objectives.
Google Cloud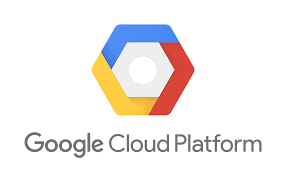 This is another top DigitalOcean competitor. Just as the name implies, the Google Cloud was established by Google and it is powered by the world-class Google infrastructure that hosts Gmail and other Google services. As you would expect, the services of Google Cloud are highly reliable.
Google Cloud Features
Google Cloud Console: This is an interactive web-based interface with advanced features for creating, deploying, and managing apps and websites on Google Cloud infrastructure.
Insight: Google Cloud offers analytics and machine learning functions out of the box. The insight functions help businesses make predictions and data-driven decisions.
Automation: The platform offers a automated functions that is useful for programing and managing tasks.
Security: Google implements advanced security features that protect the platform users from spam and some security flaws. This service is one of the most secure cloud services out there.
Google Cloud Pricing
The Google Pricing Calculator can be used to make a rough projection of service costs; the platform charges clients based on resource usage.
Vultr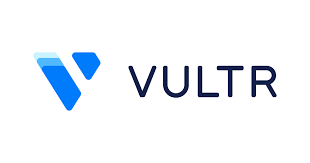 This platform is a fairly new cloud service provider that rose to prominence for its reliable service and high-performance servers. The platform users have access to a feature-packed admin control section and APIs. For instance, the control panel has features for launching apps on the cloud without delay.
Vultr Features
Control Panel: Users gain access to an interactive control panel that allows their customers to manage infrastructure and platform services.
Team Management Feature: Team management is hassle-free on Vultr; the admin user can allocate different roles and permission to other users. This feature is helpful in cases where teams have multiple members performing various functions.
Health Graphs: This feature displays the status of various functions on the server, such as resource usage and many others.
Easy to Use: The cloud platform of Vultr is easy to use. Learning to use the platform requires a short learning curve.
Vultr Pricing
Vultr charges users based on the usage of server resources. You are only charged for the server resources you used.
Kamatera
Kamatera offers new users a 30-day to test and get accustomed to the platform's features for free. It provides a user-friendly dashboard to deploy servers in a minute or less. With data centers located across the globe, this platform is a strong DigitalOcean competitor.
Features of Kamatera
Load Balancers: The load balancer feature allows you to distribute server load among the machines in your server farm. This feature prevents overloading a particular server, so your app performs optimally during peak periods.
Managed Cloud: With the manages service, a company can focus on running their core business rather than managing servers. As such, a business can take advantage of cloud computing technology without employing an expert.
Storage: The block storage offered by Kamatera can store all kinds of data. The user can increase the storage quota as the need arises.
Kamatera Pricing
The platform offers a 30-day trial. After that, the user can choose from any of the premium plans that start from $5/month. Each service plan has a specific server resource allocated.
Alibaba Cloud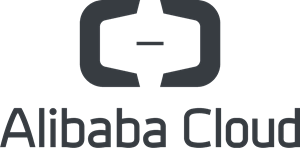 Alibaba is an E-Commerce giant that also offers cloud services for companies through its subsidiary called Aliyun. Aliyun cloud services are hosted on the same infrastructure used by Alibaba.
Alibaba Cloud has data centers located within and outside China. This platform allows customers to customize the cloud service they need and scale as the need arises. Some big names that use Alibaba Cloud include TheBig3, Cloudsfer, and FullStack.
Features of Alibaba Cloud
Network Security: Security features include DDoS protection and user-level authentication.
Data Protection: Users of Alibaba Cloud get access to backup their data in real-time. When the need arises, the user can restore all data hosted on the platform.
Scalability: Alibaba allows the users to select the service they want and scale them without hassles anytime they need more resources or additional services.
Server Monitoring: The server resources on Alibaba Cloud, such as processor usage, storage, network connection, etc., are monitored around the cloud.
Alibaba Cloud Pricing
Alibaba Cloud's pricing structure is based on server resources used over the billing period. The platform provides a handy tool for estimating costs.
Azure

Microsoft Azure was launched in 2010 and has grown in popularity to become one of the leading competitors of DigitalOcean. Azure offers a wide array of services. For instance, the platform can be used for building, deploying, and managing apps, host websites, and other specialized applications.
Features of Azure
Security for Data: Every business needs to secure their data, and Azure offers companies data security out of the box. Security features include data encryption, network security and DDoS protection.
Caching: Azure users can take advantage of the caching feature to enhance website and app performance and improve customer experience.
Backup and Recovery: Contingency plan for data disaster is not an issue for Azure users because the platform provides automatic backup and recovery functions.
Storage: This platform offers the ability to store both NoSQL and SQL databases on the server at scale.
Azure Pricing
Azure does not offer packages; the platform charges users based on the server resources used over the billing period. The A cost calculator can help you estimate usage costs.
OVH Cloud

This is a France-based cloud computing service provider offering server infrastructure and other services to clients. The service offerings of this company are excellent and cost-effective, making it a top DigitalOcean competitors out there. The autoscaling feature of this platform makes it an ideal choice for hosting cloud apps.
OVH Cloud Features
Load Balancing: This feature distributes the load across available servers so that the hosted service continues to perform optimally.'
Cutting-Edge Servers: OVH Cloud uses leading-edge server technology such as the latest Intel Xeon E processors. This platform also implements SMART Public Cloud technology.
SSD Storage: The servers use SSD storage which is more reliable and offers faster access to storing and reading data.
OVH Cloud Pricing
OVH Cloud's service price structure is based on server resources used within the billing period. The total cost of used OVH Cloud service will depend on the type and volume of services you want to use.
DreamHost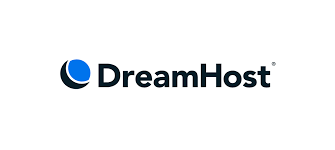 DreamHost has been around for a while. The reliable cloud computing service and valuable features this company offers make it a viable DigitalOCean competitor. You can get a cloud server up and running on Dreamhost in a minute oe less.
Features of Dreamhost
Full Admin Access: Dreamhost allows the users to select the operating system they want and gain full administrator access.
High-Performance Servers: Users enjoy high-performance servers powered by bleeding-edge processors, blazing-fast network, and SSD storage.
Scalability: Offers horizontal and vertical scalability. In essence, you add more services and upgrade your server power on the fly.
DreamHost Pricing
DreamHost offers several packages starting from $4.50 per month. The prices increase based on your service requirements.
Rackspace

Rackspace a leading Digital Ocean competitors because of its highly reliable service and features geared towards solo developers and enterprises.
RackSpace Features
Cloud Strategy and Migration: Rackspace provides support for selecting a cloud strategy and migrating your data to the platform.
Manages Services: You don't have to bother about server management because the professionals at Rackspace manage them for you.
Optimized for SaaS: Rackspace team provides support to optimize your cloud solution to deliver excellent SaaS cost-efficiently.
Rackspace Pricing
The service of Rackspace is priced based on the server resources consumed over the billing period. The platform provides a nifty price calculator feature for making server cost projections based on your service requirements.
A Final Note
We have listed the most viable Digital Ocean competitors in the world today, along with the services they offer and the cost of using each of one. This information would help you select the best cloud service for your development assignments.
FAQ
What is DigitalOcean?
The company is a New York-based cloud service provider with data centers located around the world.
What are the Benefits and Demerits of Digital Ocean?
Benefits
– It is inexpensive
– Guarantees maximum uptime.
– Focused on powering development projects.
– Offers quality bandwidth.
– It's straightforward.

Demerits
– Datacenter distribution is limited.
– There is no free trial/plan.
– Instances cannot be suspended to stop charges.
– Features are limited.
– It's small compared to other major competitors.
What are the top Digital Ocean competitors?
– AWS
– Linode
– Google Cloud
– Vultr
– Alibaba Cloud
– Kamatera
– Azure
– OVH Cloud
– Dreamhost
– Rackspace