Best Free CDN Service Providers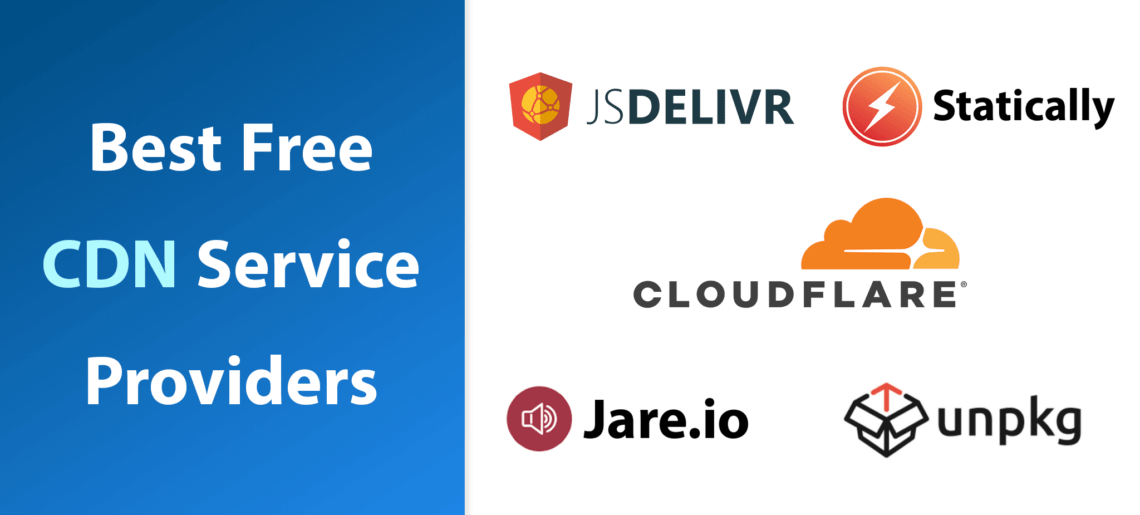 As the most of trade and all other applications related to business are being shifted to the online world, CDN – Content Delivery Network has become a need of every person who wants to get a fast and reliable platform to transfer his or her data to some client.
The service usually costs but some service providers are providing their CDN services for free for the people like developers.
What is a CDN?
A CDN is a network of servers which is spread in the whole world geographically. The name comes from the content distribution/delivery network. The purpose and the cause of this method is very popular is that low latency and high-speed data transfer options are provided with security and reliability ensured.
The best 5 Free CDN Providers
There are many CDN service providers worldwide. All of them have different policies for providing their services. Most of them cost the customers for the services but some are providing their services for free. Here is a list of top 5 free CDN service providers depending on the services they provide.
Cloudflare
This is one of the most reliable CDN service providers in the world who are giving their services for free. They also have paid packages and enterprise packages, but their free services work great for the developers. For faster data transfer rates and avoiding traffic congestion, they use intelligent techniques. This makes them one of the best in the field.
Jsdelivr
This is an opensource CDN service which is mostly used for managing project. That is why it is very popular mostly among the developers. It is very easy to integrate with tools like GitHub and WordPress as well.
The data transfer speeds are very fast and at the same time the transfer is very secure despite being free, the services are also fully automated.
Jare Io
This service is free, but you will need a GitHub account to register your domain with them. Then you can use their CDN service for free. It also needs a little manipulation to the URL which you will use for data whose method is well elaborated on their website.
Unpkg
This service provider lets you deliver any content globally using their fast server. They help in speedy and secure delivery of your content and you can also load any package or file from any URL. Being an open-source service, their features are very impressive for developers.
Statically
This is a free service for the optimization of files like images, JavaScript, and CSS. The main feature of this service provider is that it focuses on the developers and their needs. To provide them with the best features there is no limit to the traffic along with super-fast transfer speed.
It can also be integrated with many useful development tools like WordPress SVN.
Conclusion
This was the list that contained the top 5 free CDN service providers who provide their services for free. Considering their services and features, you can select one that addresses your needs in the best way.
General FAQ
What is a CDN?
CDN stands for Content Delivery Network and is a network of servers distributed in several edge locations.
Why use a CDN?
– Reduce latency
– Decrease server load
– Better site speed
What are the best free CDN service providers?
– Cloudflare
– Jsdelivr
– Jare
– Unpkg
– Statically