Heroku vs Zeit – Which is the best?
In this article, we shall be analyzing Heroku vs Zeit, and comparing them side-by-side to see the similarities and differences of the platforms.
The factors we shall consider include features, costs, and userbase. In case you were unaware, Zeita was rebranded into Vercel in 2020. Although the name changed, the platform is still maintained by the same team of passionate developers.
Developers that need extensive control over their app hosting must take the time to research and select a suitable cloud hosting provider. While the top cloud service providers have simplified the procedure for app deployment, the features they offer can differ considerably.
Each cloud service provider offers unique features and values that make its service distinct from others. That is why you must know the requirements of your development project before shopping for a cloud service provider. After that, research the detailed offering of different platforms and select the best for your project.
A Quick Overview of Zeit (Vercel)
Vercel is one of the top serverless platforms for hosting hybrid and static apps. This incredible serverless platform works seamlessly with projects like databases, commerce, and headless content.
Another impressive feature of Vercel is that Next.js products work perfectly with it while other leading cloud service providers experience bottlenecks. Vercel provides all the necessary features required by Next.js right out of the box. Thus, Vercel is an excellent choice for Next.js developers.
The interface of Vercel resembles Apple's, but the two platforms work differently. Vervel provides features that enhance excellent performance and top-notch developer experience. Empowering frontend developers to deploy projects to the cloud without stress.
Vercel makes app infrastructure maintenance straightforward. The platform empowers you with tools that elevate the developer experience while you create leading-edge apps that offer excellent UX.
With this platform, developers don't have to bother with server infrastructure management and other tedious aspects of development projects. Therefore, Vercel developers can build and deploy apps quickly, scale resources as required and provide personalized content for app users globally.
Vercel makes app development procedures straightforward for frontend developers by simplifying tasks like development, preview, and testing. The developer experience on Vercel is excellent and apps developed on the platform also provide an outstanding user experience.
Features of Vercel
Here are the features that make Vercel an outstanding development platform.
Developers on Vercel can handle integrations with a single click! So, they can connect fauna, planet-scale, or superbase to enhance data management without hassles. The one-click feature also supports the integration of various headless CMS and the configuration of previews and webhooks.
Developers can manage Vercel projects quickly from its easy-to-use dashboard. This feature gives Vercel an edge over cloud service providers that has no dashboard. The dashboard functions allow you to keep track of existing projects or create a new Vercel project.
In-Built App Performance-Tracking Analytics
Vercel gives developers access to app data in an easy-to-manage format. The platform also collects real-time data that empowers developers to evaluate an app's performance. Rather than use an emulation environment to test the app's performance, this feature gives developers much-needed real-world insight.
Robust Multi-Region Infrastructure
The service of Vercel is powered by AWS and GCP platforms. This means that the service has access to globally distributed servers by default. Therefore, Vercel can provide multi-region support for its customers and the platform's apps can work globally without restrictions.
Other features of Vercel include:
Workflow previews.
Powerful and easy-to-use frontend functions.
Customized API and Command-Line Interface.
Edge functions.
Pricing Structure of Vercel
The platform offers a free plan that allows you to commence a project without paying a dime. The Free plan users can upgrade to a premium version that offers more features.
Vercel paid plans start from $20/mo.
Enterprise plans and custom plans that cater to your unique development needs are also available.
A Quick Overview of Heroku
Heroku Platform is one of the top and most reliable PaaS platforms in the world today serving clients globally with its secure container-based system.
Heroku empowers developers with a reliable, flexible, and scalable cloud solution for building and deploying apps without hassles. This platform gives developers access to multiple tools and the freedom to use multiple languages for app development.
Resources such as deployment buttons, build packs, add-ons and lots more allow developers to maximize productivity and develop apps faster. Moreover, Heroku handles infrastructure and server management, taking the additional stress away from developers.
Heroku makes it easy for a developer to transform an app idea into a real-life functional app quickly. It also provides a secure environment for managing the apps you've created.
Features of Heroku
Here are the main features of the Heroku platform
Heroku provides modern technology and infrastructure for developing and hosting apps quickly. It also offers automatic scaling that enables business apps to work efficiently during peak and off-peak periods.
Developers on Heroku manage app development projects efficiently with the in-built tools and pre-packages development resources on Heroku.
Expedites Project Delivery
The DX software delivery module of Heroku allows developers to focus on building apps without meddling with server and infrastructure management. The Heroku Dashboard provides useful tools for app deployment and integration needs.
OpEx module is a useful feature of Heroku that empowers developers to troubleshoot and resolve app problems without hassles. This module provides functions for customizing the way an app runs to detect unwanted features that prevent the app from running optimally.
Other key features of Heroku include:
Numerous add-ons
Smart containers
Continuous delivery
Heroku Redis
App metrics
Data clips
Heroku runtime
Heroku pricing
Developers can take advantage of the Heroku free trial to start new projects and get used to the platform features. Premium plants are in three categories:
Hobby: Starts from $7 per dyno /month
Standard: Starts from $25 per dyno/month
Advanced: Starts at $250 per dyno per month.
You can also request a custom plan by contacting Heroku.
Heroku vs Vercel
Vercel
Heroku
Overview
It's a platform suitable for integrating database commerce or headless content with static sites or frontend frameworks..
A platform as a service provider offers the resources that enable developers to use various programming languages to create run and manage apps on the cloud.
Parent Company
None
Salesforce
Year of Establishment
2015
2007
Focus
Frontend development
Backend development
Main Features
Frontend Infrastructure, Edge Functions, and Previews


Scaling, Database, and Container deployment


Free Plan
Yes
Yes
Pricing
Pro – $20/mo/member
Enterprise –Quoted on request
Hobby – $7 per dyno/month
Standard – $25 per dyno/month
Advanced – $250 per dyno/month
Featured Users
Facebook, Hashnode, Solana

Yoboota, Click Mechanic, Hotel Engine

Infrastructure
Multi-cloud
AWS
Conclusion
This article on Heroku vs Zeit has made a parallel comparison of two leading app development platforms. Heroku and Zeit, which has been rebranded to Vercel. The useful information above would help you select the best platform for your next app development project.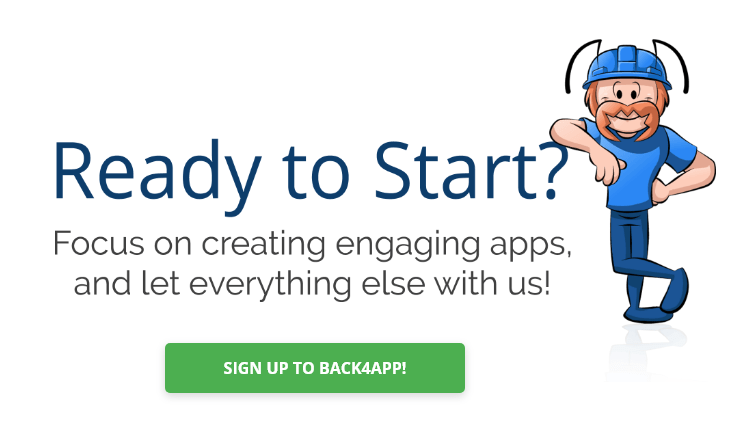 FAQ
What is Zeit?
Zeit, now Vercel, it's a platform suitable for integrating database commerce or headless content with static sites or frontend frameworks.
What is Heroku?
A platform as a service provider offers the resources that enable developers to use various programming languages to create run and manage apps on the cloud.
What are the main Vercel and Heroku differences?
– Vercel features are geared towards frontend development.
– Heroku provides functions geared towards backend development.
– The main features of Vercel are frontend infrastructure, edge functions, and Previews.
– The main features of Heroku are scaling, database, and container deployment.