How to start a SaaS business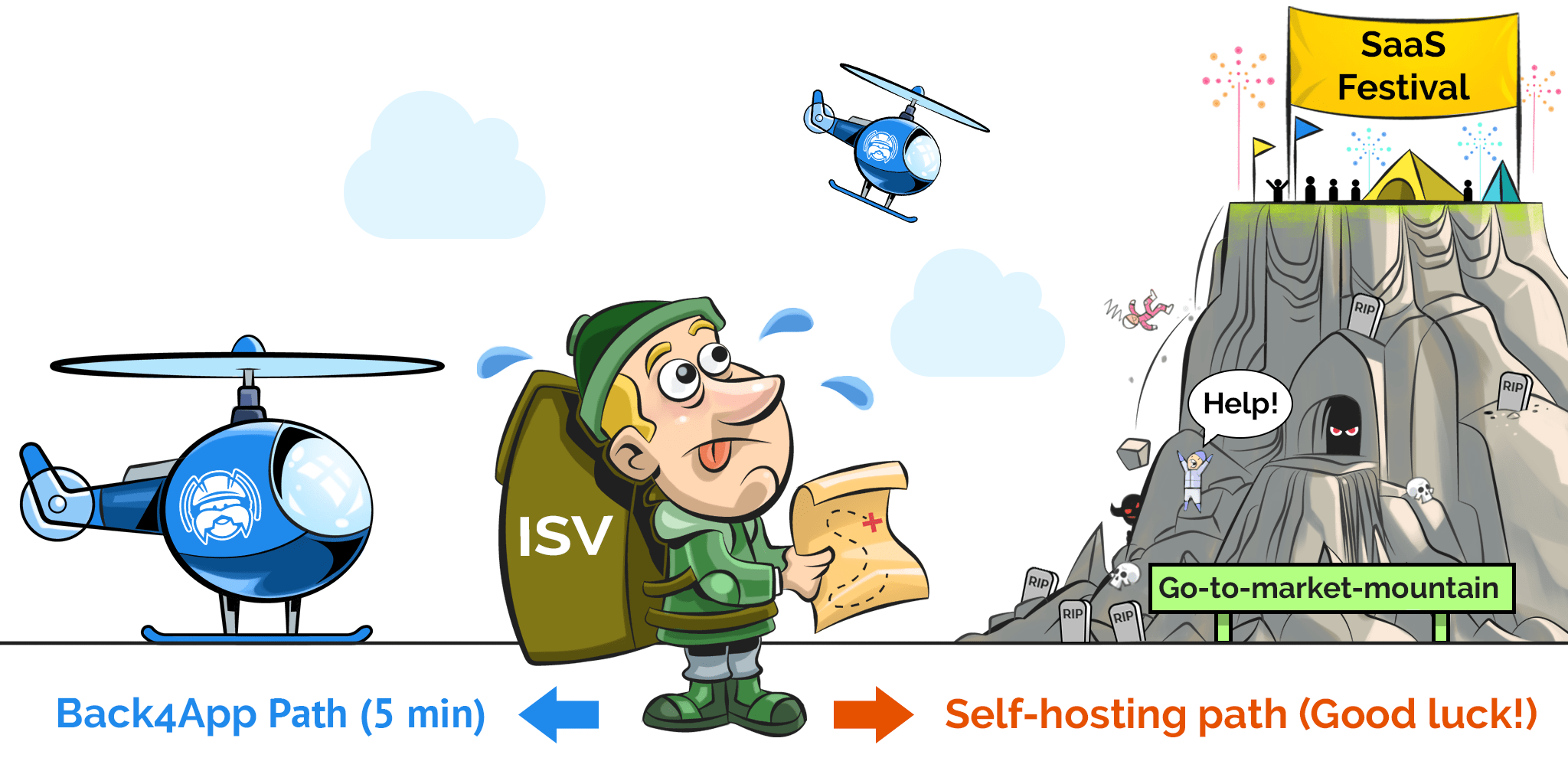 A SaaS company delivers value to its customers through its platform.  When a founder decides to start a startup he's well aware of the fact that he'll need to invest time in two big activities: talking to prospects and building consumer-focused products. That's the path to reach the product-market-fit. For SaaS startups, the second task frequently is where they(and all his team) will need to invest more time and effort. On the other hand, software vendors who are already selling applications on-premises and wishing to move to a SaaS/recurring revenue model will need to invest a lot in platform development.
As a SaaS company, we understand the challenges that a SaaS startup faces day-to-day. We know that hiring additional backend engineers is cost-prohibitive for many independent software vendors who are willing to sell SaaS apps and even more prohibitive for those who thinking of launching their startup from scratch. It's a total deal-breaker. That's what inspired us to create a reliable, efficient backend platform for SaaS applications, which has proven to be a total deal-breaker for many software vendors.
What if we tell you that, during the Minimum Viable Product phase we can save a lot of the product building time accelerating the go-to-market and the product feedback cycle? What if after validating the product market fit you can still make your product more robust, add new features and grow your customer base with no scaling worries? If you are an entrepreneur planning to launch your SaaS startup or move to SaaS model, this article is specifically for you.
Save time developing your platform first version
Back4App can help you to speed up your platform development right from the word go. It takes 5 seconds, yes merely 5 seconds to create your platform backend first version. This first-quick-version includes a complete platform hosting structure with NodeJS application hosted in AWS.
At this point, you can use the Back4App core features and start building your data model using our intuitive dashboard, add the social login to your application, setup push notifications, add your own JS code using the Cloud Code module(as easy as lambda functions), and configure triggers to these functions. Forget about servers completely with the new paradigm of serverless.
We also offer you a plugin library to integrate with the most common service that a SaaS business needs, for example, payment gateway to setup recurring billing, send emails, send SMS  and even more.
A multi-tenant database to help you grow fast
For a SaaS business, it is very important to deliver customization to its customers. Sometimes the best way to do that is by having a separate app for each consumer. In this way, you can completely isolate each of your patrons, add exclusive code/integrations to their app, and deliver a complete database along with many more features to those who pay you more, for example.
With Back4App, you can do it all without, without the need for developers. You just have to duplicate your App structure and you can do that with just a single click. Also, you can create app templates for each different customer profile you have.
Most software vendors involved in Software-as-a-Service do not actually sell SaaS, they keep selling their apps on-premises, thereby losing sales and recurring revenue. Back4app provides intuitive, one-click dashboard for building a multi-tenant database with no code. It also provides an off-the-shelf library of the plugins that a SaaS app basically requires.
The  architecture you need to scale
Back4App can help you save time hosting and scaling your platform. Its clinically developed Scaling Architecture provides you a trouble-free scaling experience based on your specific needs. It seems simple but many startups face big software architecture problems when they need to scale. That can delay the startup growth and sometimes even kill the company. At Back4App we already solved that problems for you.
We have scaled some apps up to 20,000 requests per second, with over forty-five thousand (44,000) happy customers worldwide and more than five hundred million (500,000,000) devices connected. We are processing more than 11 billion API requests every month; these are surely a huge competitive edge for SaaS vendors in developing scalable and extensible applications. We are here to revolutionize the SaaS industry as Shopify did to e-commerce industry.
Final Words
Back4App is transforming the SaaS industry because it is auto-scalable and has no hassles, which means up to 80 percent less engineering effort for building and sustaining a SaaS app in the cloud. Naturally, it is a huge competitive advantage for a software vendor.
Presently, we are processing over 11 billion API requests each month. Fascinating, isn't it? All in all, Back4App allows you to create apps with no code, deploy them with no infrastructure hassles, and scale them with no technical locks.
Ready to move to a SaaS model? Looking for a reliable backend platform for your SaaS app? Look no further than Back4App! Click here to sign up for free.
How a SaaS company delivers value to its customers?
A SaaS company delivers value to its users via effectiveness of its platform. It can help developers in saving much of their energies and time while developing their applications in the best possible way.
What does the plugin library of back4app offer?
The Plugin library of back4app is one of the most amazing features you can ever consider. The plugin library can let businesses integrate the most common SaaS services that they need, for example, send emails, payment gateway for recurring billing setup, Send SMS and many more.
How can back4app help in saving time?
Back4app can help users in saving much of their time required for scaling and hosting their applications. Its effectively developed scaling architecture can offer its users a hassle-free scaling experience on the basis of their specific needs.