Top 5 iOS Backend Development Companies
As our lives are becoming faster and faster with the development of digital products, most of us are looking for more portability. One of the most portable yet productive devices of this era is the mobile phone. These devices are getting so powerful that they can deal with most of our daily office tasks and other things without any issues.
Some companies are even making their flagship models eradicate the need to have a laptop for the light users who do not need to deal with many complex things. One of these companies is Apple, which comes with some of the most powerful devices in processing power.
However, this amazing processing power is all because of the powerful backend of the applications. So, if you are looking to know more about the backend of applications developed for Apple iPhones, we will be discussing everything that you need to know.
What is Backend?
The first thing that you need to know is what is the backend of the application. When it comes to developing an application, there are two layers of an application in an easy world. One is that which the users see and interact with. The other one is that which holds all the logic and functionalities.
While it may seem that the front end is everything an application needs, it is nothing but a beautiful mask to hide all the complex backend terminologies and to make things understandable for the users. We can say that the backend is the powerhouse of the application as it is responsible for all the data processing and features of the applications. It also holds all the code for the application's features.
What is iOS?
One thing that is most confusing for non-technical users is what is iOS. Although the Apple iPhones are very popular worldwide, some people do not know about the term iOS. In easier words, iOS for your iPhone is just what Windows is for your computer.
It is the operating system that holds all the Applications and supports their functionality. Not only this but iOS makes the users able to use touch-based controls to use the interface of the iPhones and use the applications as well.
Types of iOS development
Now that you know about iOS and the backend, it is important to note that iOS application development is usually done in 2 ways. These 2 ways are used for the native application development for the iPhones. Here are the details about each of them.
Swift
If you are looking for a feature-rich yet easy development process for iOS apps, then Swift is the right choice for you. It is an amazing programming language used for developing applications for different devices in the Apple Ecosystem.
However, what makes it so special is that it is an open-source language with many features and freedom for development. So, any developer who is looking to add amazing features to their iOS application can use Swift.
Objective-C
Sometimes an easy application development process is something that the application does not require. Instead, it requires dealing with some complex object-oriented problem to be solved. In this case, when you are developing an iOS application, the best choice is to use Objective C for development.
Here you can deal with the most sophisticated tasks, and then the best thing is that it is easy to learn, so dealing with those tasks will be easier than ever.
Top 5 Backend Development Companies
Sometimes it is not enough to use the backend services for developing the applications all by yourself. Similarly, cross-platform applications do not perform very well on devices like iPhones because many native features are still missing in those applications.
In this case, you can get the services from some great iOS backend development companies. So, here we will be sharing the 5 best iOS development companies that you can go to if you are looking to get an iOS application backend developed for your business or work.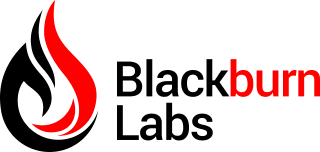 If you are looking for the most innovative solutions for the backend of your iOS application, then it might be the best choice for all your needs. Here you can get the backend developed for applications related to any fiend of life, and the best part is that it has been serving people with world-class services since 2015, making it a credible choice.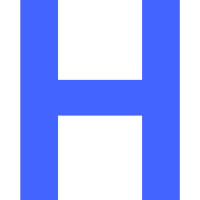 If your application backend needs to transfer most of its features to Cloud, then it is the right company that you can go for. It is a company that can help you with any type of technology for your iOS app backend.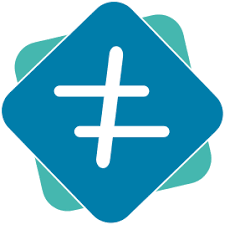 When you are looking to get the backend of an iOS app developed, it will be the best when innovation and technology meet, and this company exactly does it. So, whatever your application backend problem is, The Fix Company can help you develop the best backend with all the functionalities you are looking for.
As the name suggests, it is a company that consists of a team of experts in iOS app backend development. If your application backend is dealing with e-commerce functionalities, then Nerd Labs is the best choice for you. What makes it a reliable company is that it has provided its services for more than 10 years.

It is a company that specializes in software development for all Apple devices, so whether you are looking for iOS backend development or any other Apple application development, you can get the best results here.
Conclusion
Having a mobile application these days is very important for almost every business. However, sometimes it also becomes necessary to have all the native features in the applications. In this case, when you are getting an iOS application developed, you need to know a lot of stuff.
Here we were discussing everything that you needed to know about iOS development and the best 5 companies that can help you develop the backend for your iOS applications.
FAQ
What is Backend?
It is the server-side of an application that holds all the logic and functionalities.
What is iOS?
Apple's operating system.
What are the best iOS app backend development companies?
– Blackburn Labs
– De Marke Labs
– Nerd Labs
– Hybrowlabs
– The Fixt Company