Kony Mobile Backend as a Service
Crucial elements, such as mobile devices and user identity, apps, data, and techniques to locate the device when required, are of utmost importance in the world today.
Mobile backend as a service is the solution to all these problems. So, what is it, and what are the best available mBaaS?
What is a mBaaS?
MBaas, or "mobile backend as a service," is a framework that offers a way for mobile app and web app developers to connect their applications to APIs and backend cloud storage that are left unprotected by backend applications.
It also provides features like social networking service integration, push notifications, and user management. The implementation of custom application programming interfaces (APIs) and software development kits (SDKs) facilitate the provision of these services.
While MBaas is a new industry, its recent advancement in cloud computing has achieved mainstream propulsion with business consumers, turning it into a highly competitive industry.
What is Kony?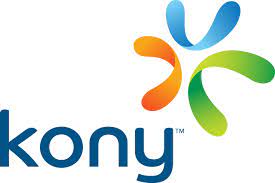 Kony used to be a mBaaS provider. Temenos bought Kony to use its unprecedented technology and expedite Temenos Infinity, the groundbreaking cloud-native product for digital banking, to give excellent digital experiences to clients.
Kony, now Temenos, continues to support banking with its Temenos Quantum and has allied with HCL to create and market Quantum, a multi-experience development platform for non-banking sectors.
Alternatives to Kony
It is a remarkable open-source backend as a service provider that helps developers in rapidly making scalable web and mobile applications. Back4app is a fully managed solution that offers a supply of open-source based apps and automatic scaling. Developers can personalize and optimize each application differently using this solution.
A visual app development platform, Backendless merges user, database management, and API with a user-friendly UI Builder and web-based interface. It is well-known for its features like sending push notifications and email and supporting geolocation and real-time chat functionalities. A developer can customize its application by using Codeless logic builder or writing codes manually.
Firebase is a mobile app development platform by Google that lets you develop, enhance, and expand an application. It provides multiple services that a developer usually needs to create, although they don't want to, allowing them the scope to focus on the app experience instead. Some of these services are push messaging, data storage, configuration, analytics, and authentication. Since they are cloud-hosted, developers can put little to no effort into scaling them.
Conclusion
MBaaS automates the creation of the application backend and manages the backend cloud infrastructure. With its help, you can enjoy additional features of a platform by efficiently handling its backend.
Its benefits include a host of features like increased performance, development speed, reduced cost and time to market, and a large set of application features. If you are looking for reliable solutions, choose the best mBaaS that suits your requirements.
FAQ
What is mBaaS?
mBaaS stands for mobile backend as a service.
What is Kony?
Kony is a mBaaS that was acquired by Temenos.
What are the alternatives to Kony?
– Back4app
– Firebase
– Backendless