The Top 5 Linode Competitors
Linode is one of the leading cloud service providers today. This article shall be reviewing the top five Linode competitors, focusing on each platform's features.
An Overview of Linode?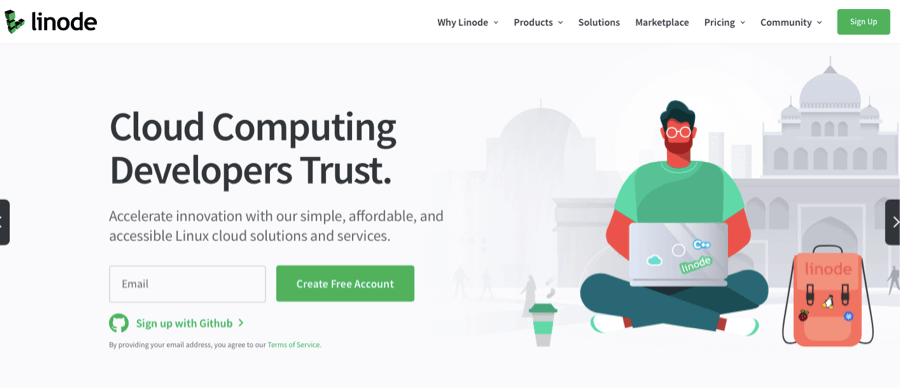 Selecting a cloud service provider for your project can be challenging due to the many options out there. To make matters worse, only a few of these providers offer reliable services. Linode is one of the platforms out there offering excellent services to customers.
Linode has a reputation for offering inexpensive, high-performance servers. Since 2003, the company has provided services to various customers ranging from solo developers to businesses of all sizes. This makes Linode one of the most reliable cloud service platforms in existence today.
The Features of Linode
Below is a quick overview of the features of Linode. The platform offers:
Kubernetes
Databases
File management
Control panel option
Virtual machine
All these services make Linode an ideal cloud platform for most companies and independent developers. That said, crosschecking your service requirement is crucial because some developers do need unique services that Linode does not offer. In such cases, opting for one of the Linode competitors would be the next feasible solution.
Let's consider the best five Linode competitors. We have listed the features of each platform to help you compare the different platforms viz-a-viz your requirements.
5 Linode Competitors
The following are the 5 best Linode competitors.
GCP

Google Cloud Platform, also known as GCP refers to a group of Google-powered services hosted on arguably, the most robust server infrastructure globally. The usage scenarios of this platform range from hosting websites to apps and lots more.
One of the excellent features of the GCP is that Google provides a functional graphical user interface for performing various tasks. All it takes is a couple of mouse clicks to deploy your cloud servers and perform other cloud functions.
Features of GCP
The main features of the Google Cloud Platform are:
Automatic load balancing for enhanced performance.
Scaling servers.
Artificial Intelligence and Machine Learning.
Virtual machines
Data management services
Digital Ocean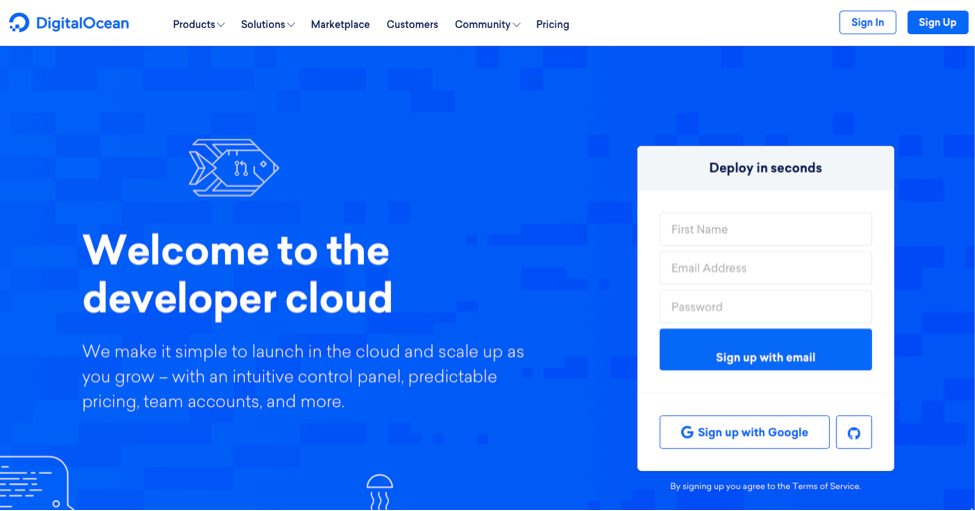 This is a well-known cloud service provider that offers reliable hosting for apps. Digital Ocean provides cloud servers to their customers, allowing them to bring their apps or websites online without meddling with local internet providers to get online.
As a cloud-based platform, developers using Digital Ocean have admin access to server applications and complete control over infrastructure deployment. The performance and availability of Digital Ocean servers are impressive, and the cost of their cloud service is inexpensive.
Feature of Digital Ocean
Below is a list of the main features of Digital Ocean.
Load balancing,
Offers Platform as a Service,
Supports Databases,
Offers VPS, and
Provides a wide range of hosting services.
Vultr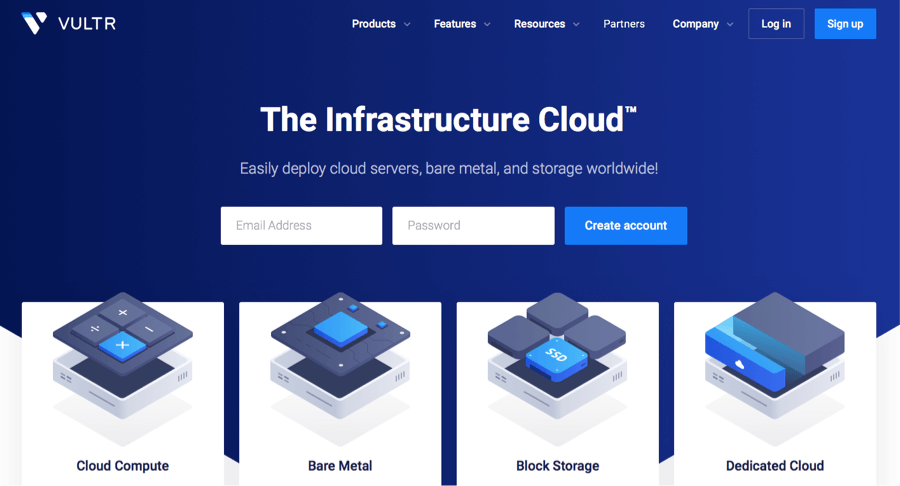 Vultr offers reliable cloud hosting services through its 17 datacenters located in various parts of the world.
Features of Vultr
The main features of this platform are:
Managed dedicated servers, VPS, and storage.
Enterprise-level security tools and services,
Supports CMS, and
File management.
AWS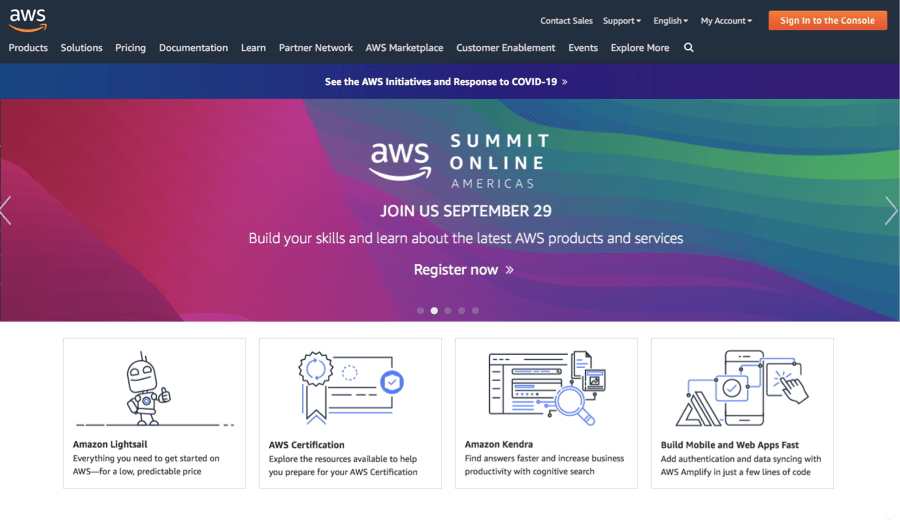 Amazon Web Services, commonly known as AWS is one of the leading cloud services platforms today. It is essential to note that cloud hosting goes way beyond providing backends for apps. Therefore, AWS offers a wide range of online services through its high-performance servers located across the globe.
Features of AWS
Below are a few features of the AWS cloud platform.
Content Delivery Network (CDN)
Load Balancing
S3 File Storage
Elastic Beanstalk Storage (EBS)
Virtual Machines (EC2)
Azure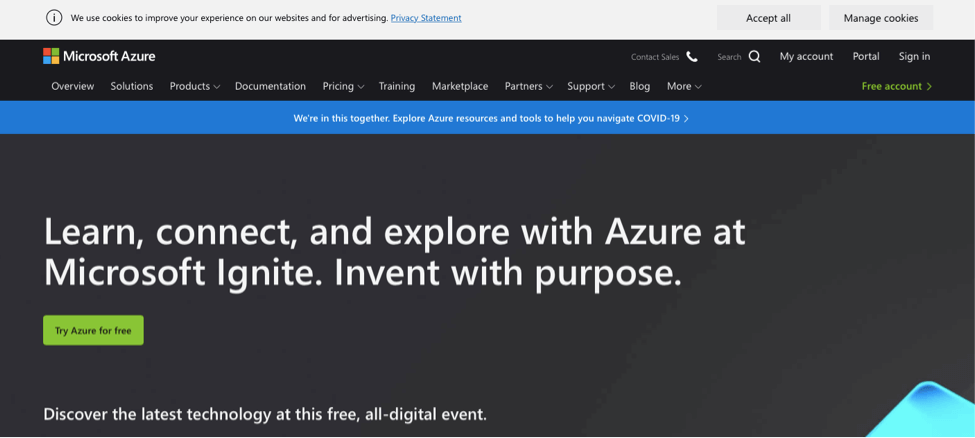 Azure is a Microsoft platform that offers a wide array of tools and services for deploying various technology solutions. For instance, Azure offers multiple databases and hosting solutions. You have access to the server and can deploy it for developing and hosting apps, create a VPN server, host a website, and much more.
Suppose you'll like to use Azure to host your app; the platform supports the deployment of apps coded in various programming languages.
The Features of Azure
The prominent features of Azure include:
Load balancing.
Storage.
Network infrastructure.
Analytics.
Virtual computing.
Final Notes
It is essential to take the time to select the right cloud service because the performance of an app or website depends on a robust backend. A suitable cloud platform should offer all the features you need and provide reliable services that do not degrade under heavy traffic load.
We have listed five of the best 5 Linode competitors that are viable alternative platforms. They all provide quality cloud services for your technology solutions, including app hosting. You can compare and contrast the features listed here to select the best platform for your project.
FAQ
What is Linode?
Linode is a US-based cloud service provider.
What are the features of Linode?
– Load balancing
– Server backups
– Storage
– VPS
– Database
Who are the top Linode Competitors?
– Azure 
– GCP 
– Vultr 
– AWS