Top 5 Mobile Cross Platform Frameworks
Cross-platform application development is coming with its own advantages and playing a vital role in building a modern app. Due to its reach expansion, multiple cross-platform frameworks and tools began to float in the market. Simultaneously, plenty of mobile application development companies are trying their hands at this one-of-a-kind and exciting technology.
Consequently, we see a sea of these tools and frameworks in the market. Therefore, whenever it comes to choose the best one among these, developers and other users are finding the process overwhelming. However, we are here to help you find the most exemplary, ideal, and effective mobile cross-platform frameworks.
Before that, it is always better to understand what a mobile cross-platform framework is and how using one can benefit us. Let's have a look at the information given below to get to know more about this.
What is a Framework?
A framework is a platform where developers can get an opportunity to develop applications faster but in a standardized way. Developers can create software applications for certain platforms. There are multiple types of software frameworks available in the market. It consists of an essential toolkit required for application development to ensure faster development in the best possible way.
What is a Mobile Cross Platform Framework?
Mobile cross-platform frameworks can help develop mobile applications that would work on different operating systems such as Android and iOS effectively. This type of framework can help developers write their application codes just once and then run them across platforms with ease.
An effective mobile cross-platform framework will help developers achieve a better quality of software faster. Ultimately, the developers would be able to achieve improved application development outcomes in the best possible way.
Why use a Mobile Cross Platform Framework?
Do you want to know why using a mobile cross-platform framework is beneficial for you? Let's have a look at the information given below to get a better idea about the things in this regard:
So, here we go:
Time-Saving: Developers will be able to roll out their application faster with a mobile cross-platform framework because hybrid applications come up with a quicker time to market.
Cost-Saving: By using a mobile cross-platform framework, developers can achieve significant cost savings. Even more, less time and effort requirements can also contribute to cost-effectiveness with ease.
Single-Code Base: These frameworks can let developers utilize a single code base across multiple operating systems and applications effectively. It can help developers in maintaining and revising their codebase in the best possible way.
Hybrid applications' backend functionality and features are pretty similar to each other. Therefore, you can easily speed up your development processes by ensuring your app consumers' same user experience.
The Best 5 Mobile Cross Platform Frameworks
The table below summarizes the best mobile cross-platform frameworks for mobile development and continue reading to find granular information about each framework.
Framework
Programming Language
Famous Use Cases
React Native
JavaScript
Facebook
Airbnb
Instagram
Flutter
Dart
Realtor
Tencent
Square
Cordova
HTML5, CSS3, JavaScript
Pacifica
Sworkit
FanReact
Ionic
Typescript
Market Watch
Diesel
Maclaren Automotive
Xamarin
C##
UPS
Alaska Airlines
BBVA
Want to know more about the most popular mobile cross-platform frameworks? Continue reading below:
React Native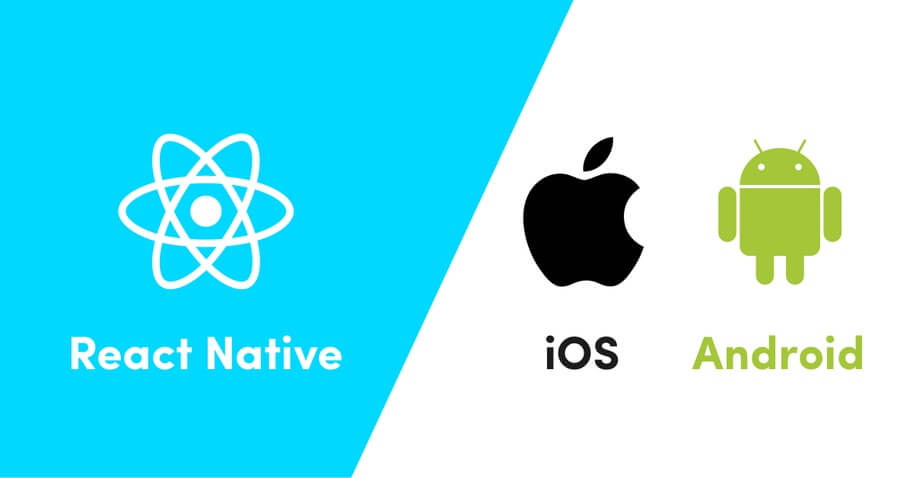 React Native, aka RN, is a well-known Java-script based mobile cross-platform framework that can help build natively-rendered mobile applications for android and iOS. This framework can help you to create unique applications for multiple platforms with the same codebase.
Firstly, this framework was released as an open-source platform in 2015. Within a few years only, it has become one of the best solutions that are being used for mobile application development. A growing number of developers are now choosing this mobile cross-platform framework for effective application development.
React Native Advantages
Here are multiple reasons why developers are loving React Native:
Cost Effective Solution
React Native offers effective code reusability that can lead to cost-effectiveness more effectively. With this framework, you don't have to write separate codes for android and iOS. Instead, you can write code in an existing language and effectively save more time, effort, and costs.
Community Support
Overall, React Native is a community-driven framework. Therefore, reaching out to developers for guidance is always easier with this. React Native is an open-source platform; therefore, it allows a massive community of developers to utilize its services and examine complete documentation regarding technology without any cost. Also, it will enable developers to contribute to this platform whenever they desire.
Optimal Performance
The optimal performance of the framework depends on a distinct thread, separate from native UIs and APIs. The use of Native Controls and Modules is enhancing the performance of this framework. It operates by interacting with iOS and android native components and progresses to develop codes to native APIs, independent of an interface.
Increased Stability and Reliability
This framework is also effective for simple data binding to secure parent data and prevent it from being affected by child components. It will make applications trustworthy and dependable. This exercise will ensure the updates in permitted components only.
Third-Party Plugin Support
This framework ensures effective access to third-party plugins such as native modules and JS modules. For example, if you want to add a map to your application, you can easily connect the plugin with a native module or third-party integration.
React Native Features
Open Source
React Native is an open-source framework, and a massive range of developers worldwide are using equivalent technology, encountering bugs, and solving it.
Modular and Intuitive
With this framework, indulging in someone else's project and reposing that is easier. It can increase flexibility among development teams. Ultimately, making updates and upgrades would be easier. Even more, testers require pretty little time to get done with their job effectively.
Code Reuse
With React Native, you can reuse your application code for both Android and iOS deployment. It can help you in saving your time and costs effectively. Overall, this framework can be a worthwhile investment to consider.
Live Reload
React Native is a practical next step for mobile app development after React. However, it will expand on React thoughts and will allow it to develop powerful mobile applications. Live Reload is a powerful feature that you can't find in other frameworks. This feature can let you analyze the aftereffects of any change quickly.
Modular and Intuitive Architecture Similar to React
The intuitive and modular interface makes it easier to dig into anyone else's undertakings and expand upon that. It is effective to improve adaptability and flexibility in the development team. Even more, making updates can be less complicated this way.
Flutter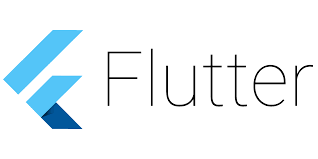 Flutter is an open-source and free mobile UI framework backed by Google. You can create native applications via one codebase only using Flutter. It means you can use one code to develop applications for iOS and Android both.
It is based on a programming language called Dart for development. This language focuses on front-end development and can be used to develop web and mobile applications. Flutter is based on two main parts, i.e., A framework, reusable UI elements collection, and SDK, a tools collection essential for application development.
Flutter Advantages
Let's have a look at key advantages of Flutter to get a better idea about this:
Low-cost app development
Flutter is an ideal framework for two important reasons; providing cost-friendly practices and a high-quality user-interface. You can use this framework to reap both of these benefits with ease.
Similar to native app performance
Even though the Flutter applications are built into machine code directly, this will exclude any performance error during interpretation. Surprisingly, these applications are indistinguishable from native applications because they don't rely on an intermediate code or interpretation.
Web applications
Since 2018, Flutter is not only helping developers to create intuitive mobile applications but also for desktop browsers and web apps. However, in 2019, a new flutter preview version has been announced for the web, now known as Flutter Web.
Dart Programming Language
Flutter is based on Dart that was created in 2011, and has improved drastically. Now, this comes up with a powerful and clean syntax. It is helping in a straightforward design and architecture of applications in a more effective way.
Flutter Features
Hot Reload
Changes in an application by developers can be seen immediately with the Hot Reload feature. It is effective as it can make changes visible in the application itself. As changes are visible, therefore, fixing bugs is super easier for developers within no time. Ultimately, this feature can let teams experiment with new yet amazing features with ease.
Widgets
Widgets in Flutter have given an upper hand. It can customize and develop powerful widgets. Fortunately, it comes up with all widgets' sets and can offer a glitch-free experience in the best possible way.
Accessible Native Features and SDKs
Via Flutter's native code, platform APIs, and third-party integrations, application development processes can get delightful and easier. Therefore, you will be able to get SDKs and native features on both iOS and Android platforms and can reuse commonly used languages, just like Swift and Kotlin.
Own Rendering Engine
This framework offers absolute freedom to create a user-interface regardless of the platform. It can be accomplished by the framework's Own Rendering Engine to draw the required widgets. The companies that require a human interface for iOS and material design for android can use Flutter as a suitable solution.
Cordova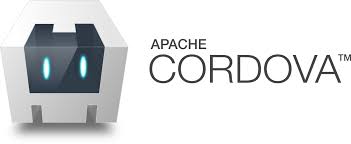 Cordova is an effective mobile application development framework developed by Nitobi. However, Adobe Systems purchased and rebranded Nitobi in 2011 and released an open-source version of this framework. This framework helps developers create hybrid applications for both iOS and android with HTML5, JavaScript, and CSS3.
This framework extended the features of HTML5 and JavaScript to work with mobile devices more effectively. However, the created applications are hybrid, which means these applications are neither completely native nor web-based truly. However, these applications are being packaged as applications for devices and having access to the APIs of native devices.
Most amazingly, mixing hybrid and native code snippets has also become possible with Cordova framework.
Cordova Advantages
Here are some of the most amazing benefits of Cordova that you must know:
Faster application development for multiple platforms
This framework is offering a single platform to develop hybrid mobile applications. Therefore, you can utilize one application that can be used on multiple mobile platforms, including Windows, iOS, Android, and various others.
With Cordova, it has become easier and faster for developers to develop hybrid applications. Ultimately, they can save plenty of their time required for development otherwise with ease.
JavaScript as programming language
Most amazingly, Cordova is based on HTML5, CSS3, and JS for development. Therefore, developers who are working on the web already don't have to spend hours learning any other programming language.
Use community add-ons for added convenience
With Cordova, you can get an opportunity to utilize different community add-ons. These come up with multiple frameworks and libraries which are highly optimized to work with Cordova.
Media management has become easier
With Cordova, it has become super easier and simpler to manage images of applications for different platforms. CSS and media queries have brought enhanced convenience for developers in this regard.
Cordova Features
CLI
The framework is based on CLI. You can use this framework for multiple objectives, including application development processes, plugin installations, and much more.
Core components
This framework is offering a complete set of core components that are essential for each mobile application. These core components are effective in being used as applications' foundation so that developers can get more time to implement their logic more effectively.
License
This framework is licensed under Apache, version 2.0.
Plugins
This framework can offer an API that will be used to implement native mobile functions to your JavaScript applications with ease.
Ionic

Ionic is an open-source SDK meant for hybrid application development. The original version of this platform was developed in 2013, which is built on Apache Cordova and AngularJS. However, the recent release of this platform was redeveloped as a web components' set. It can allow users to use any of their preferred UI frameworks such as React, VU.js, or Angular. The latest version of Ionic also enables users to utilize iconic components without any user-interface.
Ionic Advantages
Here are the key advantages of using Ionic that you must know:
HTML, CSS
Ionic is a fantastic application development platform that is based on HTML, CSS, and JavaScript, as these are some of the most commonly used development languages. Therefore, developers don't need to learn any other framework-specific language to work with this.
Only one programming language
Surprisingly, it is utilizing one programming language only for multiple operating systems, including Android and iOS. It means developers have to write their code in one language only, and that can be used on various devices without any interruption.
Plugins
Ionic is one of the most amazing development frameworks that allow developers to utilize multiple plugins to improve their applications' performance and useability in the best possible way. You can integrate any of your preferred plugins to add specific features to your applications with ease.
Across iOS, Android, and Windows
Ionic is one of the most amazing frameworks that can help you develop applications that can work across Android, iOS, and Windows successfully.
AngularJS
As Angular JS is one of the most influential frameworks to be used with JavaScript. Therefore, it is integrated into Ionic to provide more convenience to developers. However, for developers who don't want to use Angular, other options are available too.
Ionic Features
Easier deployment
Ionic isn't using anything out of the box; instead, it offers standard web technologies for developers to develop their applications quicker. Even more, ionic can help developers to deploy their applications virtually anywhere via this framework.
CSS components
CSS components are effective in offering almost entire mobile elements that are essential for your mobile applications with an amazingly native feel and look. The default styling of these components can be overridden with ease to accommodate your application design effectively.
CLI
Commands are powering this utility for starting, developing, emulating, and running your Ionic applications.
JS components
JS components of ionic are meant to extend CSS components. These will cover entire mobile elements with effective JS functionalities that can't be done with CSS and HTML.
Xamarin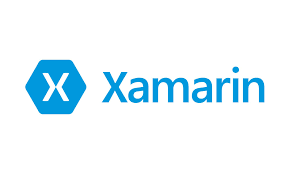 Xamarin is an effective framework meant to develop cross-platform applications in the best possible way. C# is being used as a programming language for application development here. Xamarin is a different framework compared to others using HTML, CSS, and JS as development languages.
It is mainly because this application development framework is based on a single programming language that is C#. The framework also offers a runtime that can work on three different mobile platforms, including iOS, Android, and Windows. With this framework, you will be able to get an application that comes up with the feel and looks of a native application.
With Xamarin, you just have to write one code in C#, which will access the entire features available for native applications.
Xamarin Advantages
Here are some of the most amazing benefits of Xamarin that you must know:
Framework with Visual Studio
As the Xamarin framework works with Visual Studio, you will develop a modern and powerful IDE with ease. It will offer you the necessary elements to create the best performing real native code to reach better performing applications.
Shared App Logic
It comes up with a shared app logic feature written just once, but you can deploy that across platforms.
User Interface
The developers can choose the UI layout. It can help them design amazing applications as per their users' interest in a more effective way.
Test Cloud
Xamarin test cloud can let you test your applications instantly. You can take them to unseen levels with ease because the cloud test allows you to take applications to numerous devices and utilize an incredible reporting system to observe performance bugs effectively.
Component Store
The framework comes up with an immense collection of themes, UI controls, charts, graphs, and much more to add powerful application features.
Xamarin Features
Binding for underlying SDKs
Xamarin offers binding for nearly all the underlying SDKs in both Android and iOS. These bindings are typed strongly; therefore, these are super easier to navigate and use and offer robust compile-time checking during development.
Modern language constructs
Based on C#, this framework includes significant improvements over other programming languages such as functional constructs, dynamic language features, and more to offer you added benefits in the best possible way.
Modern IDE
Xamarin uses a modern IDE that includes advanced features, including sophisticated projects, auto compilation, effective solution management solution, and added convenience.
Robust BCL
Xamarin applications are based on .NET BCL, a fantastic collection of classes comes up with streamlined and comprehensive features including Serialization, powerful XML, database, and more. Developers can compile existing C# code to use in any application that can offer access to numerous libraries for added functionality.
Conclusion
Mobile cross-platform frameworks are highly useful to speed up your application development processes in the best possible way.
Due to their rising popularity, more and more players are now coming to this field, and it is becoming pretty overwhelming for developers to choose what can be best for them. This article compiled a complete and detailed overview of the five best mobile cross-platform frameworks for you.
It will help you to make your final decision with ease and more effectively.
FAQ
What is a cross-platform framework?
Mobile cross-platform frameworks can help develop mobile applications that would work on different operating systems such as Android and iOS effectively. This type of framework can help developers write their application codes just once and then run them across platforms with ease.
Why use a cross-platform framework?
– Time-Saving
– Scalability
– Low-cost
– Single Code Base
– Integrations
What are the best 5 cross-platform frameworks?
– React Native
– Flutter
– Cordova
– Ionic
– Xamarin