How to choose the best Parse Alternative for a smooth transition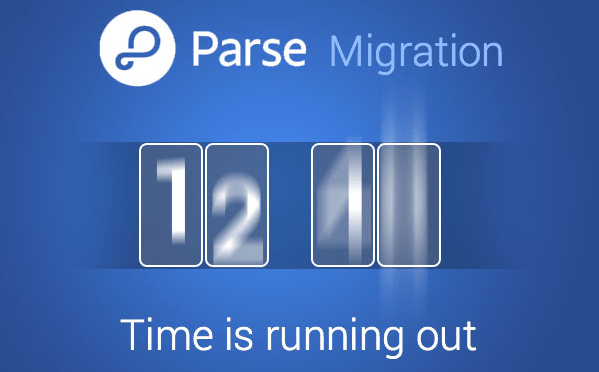 Options and Considerations to move forward after the shuttering of Parse.com
"Focus on your apps and we'll take care of the rest." This is the phrase that came to mind when I and many others thought about Parse.com. However, our world was rocked when we heard the news that the site was going dark on January 28th, 2007.
Most of us only had to focus on building great apps; I never thought about the details associated with hosting mine. That was something that I took for granted until I received the shocking news that the site was shutting down.
Having relied on Parse.com to handle all the details of hosting my apps, I had to learn what my options were and how to proceed. I have to protect my interests and those of my users whom I've worked so hard to obtain. The information below is what I learned in finding a solution.
App developers have three main options for hosting their mobile apps:
Parse Server self-hosting
Parse Server hosting provider
Another BaaS provider
1-Self-hosting
The main advantage of this approach is the ability to customize every aspect of your backend. When you self-host, you're free to use any database and any version of Parse Server. You can also add functionality that may be missing from other platforms. With self-hosting, you can run Parse Server on your own infrastructure or a PaaS platform:
Running Parse Server on your infrastructure – This is a viable option for those of you who already have your own platform, or who require on-location hosting.
Running Parse Server on a Parse-as-a-Service (PAAS) infrastructure such as AWS, Heroku, Google App Engine, or Microsoft Azure – You can find several useful installation guides online that will guide you through the setup process.
Bear in mind that self-hosting isn't as straightforward as it might seem. Developers considering this option need to have a high level of technical knowledge. Once you've gotten your instance up and running, you'll also need to handle all aspects of backend management, including security, scalability, reliability, and related concerns. Cost is another consideration; while self-hosting may seem inexpensive right now, the price tag will rise as your app grows.
Overall, self-hosting may require more time and resources than small and mid-sized companies can invest, particularly before the January deadline.
2-Parse Server Hosting Provider
If you don't want to self-host, you can migrate your app to a Parse Server cloud hosting company that does the heavy lifting for you. Since Parse.com's software was released as the open-source Parse Server, several backend-as-a-service (BaaS) providers have emerged. Working with a hosting provider offers several advantages:
Hosting solutions are easy to implement and use; they typically provide migration wizards designed for users with limited technical knowledge
You can manage your backend through a well-organized, informative Parse dashboard
They offer more Parse features
They've built in robust data, hardware, and geographic redundancy that's difficult to match on your own
Security is handled for you
You'll have access to technical support when you need it
In short, hosting companies focus on simplifying backend management as much as possible so that you can focus on the more creative and interesting aspects of your app. In many cases, using a Parse Server hosting provider will be the quickest, easiest, and most reliable way to ensure your backend will continue to run smoothly come 2017.
While there was only one Parse.com, this is not the case with Parse Server hosting providers. A quick search returns a list of more than 100 such providers. While some of these may have all of the features included in Parse Server, others may be less complete. Some companies may even add new functionalities to their version of the software. You'll need to weigh all of these factors when deciding which option is best for you.
Many of us are in a significant bind as a result of the shuttering of Parse.com. If you don't want to run the risk of dealing with losing your hosting provider a second time, there are some things you need to consider.
3-Another BaaS provider
Several BaaS solutions aren't based on Parse. Some of these even support features that Parse doesn't, such as real-time messaging. You can find a list of alternative backend solutions on GitHub. While one of these may fit the bill for your project, bear in mind that non-Parse options are less mature, and may not be reliable in the future. Many also have fewer features than Parse and are less user-friendly.
Considerations for your Parse.com Replacement
Unfortunately, settling on a solution to the Parse.com shutdown is less than straightforward. There are three things to consider when selecting a hosting provider.
Parse Server Hosting Provider Functionalities
While Parse.com has been open sourced, it's a copy of the software, rather than a clone. This means that it's a separate piece of software with its own features and functionalities. As a result, you'll need to look at the features your next Parse Server hosting provider offers. The Parse Server wiki lists some differences you should be aware of.
Many Parse Service hosting providers have added their own features to the software. For example, back4app has a way to schedule background jobs. If you don't find a Parse Service hosting provider that meets all of your needs, you could implement a combination of services to achieve your goals, such as multi-push service modifications that can later be integrated with Parse Server using a PushAdapter mechanism.
If you can't find everything you need, you may need to create your own functionality. If you go this route, consider making Parse Server better by contributing your functionality to the cause.
Vendor Lock-In
When looking at functionality unique to a Parse Server Hosting provider, beware of vendor lock-in. As hosting providers begin adding their own proprietary functionality to Parse Server, it can be tough to change vendors later if your software is dependent upon a feature that only that provider offers.
Freemium Offers
Many Parse Server hosting providers are competing for your business by making offers that are too good to be true. Some providers are making their services available at very low prices, or even for free. If you pounce on one of these offers, you may quickly find yourself in the same position you're in now. Having to move your apps a second time because of another imminent shutdown adds a layer of complexity for you and your users that you should just as soon avoid.
While the announcement of the closure of Parse.com did not specifically state the issue was money, the New York Times suggested that this was indeed the case. Surprisingly, Parse.com's CEO Ilya Sukhar came out and validated the article, saying it was "pretty accurate."
If you'd rather avoid dealing with Parse Server hosting providers altogether, keep in mind that self-hosting Parse Server presents its own set of challenges.
Considerations for Self-Hosting Parse Server
Most self-hosting Parse migration guides display a "Deploy on <PaaS>" button that makes the process look easy. But clicking that button is only the beginning of a process that's far more complicated than it may seem at first glance. Self-hosting requires a significant investment of time and resources and a level of technical knowledge that could even make it more expensive in the long run.
There are advantages, though. Self-hosting offers you flexibility ranging from the choice of which database to use to which Parse server version to use. Additionally, you can add additional functionality that is not yet available in Parse Server.
Before going this route, be sure to ask yourself the following questions:
Do I have the skills needed to maintain my own Parse Server? Note that you need to be willing and able to handle security, scalability, redundancy, and reliability for your backend, in addition to your app. Can you handle these things as your user base grows?
Do I have the finances required to self-host, both now and in the future? If you have a small user base, the answer to this question may be straightforward. Still, it's easy to underestimate the cost of self-hosting. You'll need to scale as your user base grows, and your expenses will grow along with it.
Do I have time? It takes time to set up Parse Server and move your apps. Parse.com pulls the plug on January 28, 2017, and its migration guide states that you should already have finished setting up your Parse Server by July 28, 2016 – which means if you haven't done it yet, you're already behind.
If you don't have solid answers for questions like these, self-hosting will be risky. You may be better off looking for a Parse Service hosting provider that can help you so you can focus on what you do best – making apps.
Future-Proof Your Apps
Whether you decide on self-hosting Parse Server or a Parse Server hosting provider, there are steps you can take to minimize the pain of having to relocate your apps to another host in the future.
We'll all have to release new versions of our apps that at the very least replace the current api.parse.com endpoint with a new one. While we're at it, we should all be adding intelligence to our apps that enable them to dynamically switch to a new backend should the need arise in the future. This way, there's one less thing to worry about if a hosting provider goes under in the future.
What my options could be to host my mobile applications?
When Parse.com rocked my world with the news of it going dark, I learned to know how to handle hosting details of my applications. Here are the three main options to consider for the ones who are looking for better solutions to host their parse applications:

-Self-hosting parse server 
-Another effective Baas alternative 
-Dedicated Parse server hosting solution 

You can also consider any of these options to move ahead. 


Is self-hosting a solution straightforward?
Although it seems pretty straightforward, it actually isn't. It is because developers who are considering this hosting solution needs to develop some technical knowhow of server setup, maintenance and data security for success.
Why hosting companies can be a better option to consider?
Parse Server hosting solutions are effective to consider because hosting companies can simplify your backend management as much as possible. Ultimately, you will get a better opportunity to focus on more innovative and creative aspects of your applications in the best possible way.