Deployd Alternatives: Top 5 Competitors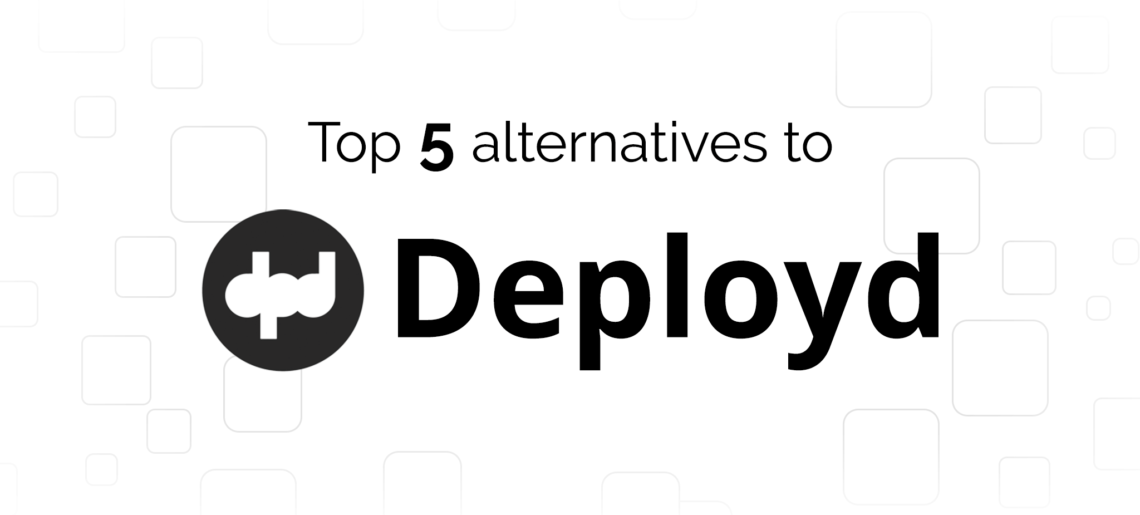 Deployd is an amazing tool that is used to develop real-time APIs that are to be used in mobile games and applications. Deployd deploys a lot of features not available to many other developers. But since Deployd is not in active development anymore, we have listed 5 Deployd alternatives that you might want to try:
Back4App
Back4App is one of the most universal backend developers in the market. It is highly popular and has a lot of features that are not available in normal mobile backend as a service providers. Back4App is built with Parse as a base, so an application made from Back4App should work amazingly well with most social media handles too. Here are some of the features of Back4App:
Features & Benefits
Automated Scaling of Applications based on Parse server
App Migration
Web-Based Management Tools
Amazing Reliability
Backup and Recovery
24/7 Monitoring and Alerting
Expert Support
Affordable, and free model available
Want to know more how Back4app can increase your application development productivity up to 200%? Please checkout Back4app Features.
Cloudboost.io
Cloudboost is one of the rather powerful alternatives to Deployd. There are many applications that have been built or rebuilt on Cloudboost, like the most popular messaging app: WhatsApp. Even Slack, Tinder & Instagram are based on Cloudboost. Cloudboost has a lot of powerful features that will help you make a working application without having to rely too much on manual backend coding.
Here are some features of Cloudboost:
Features & Benefits
Connect your micro-services
Cache applications for offline sync
Implement search engine
Save a lot of effort and time while building
Scale infinitely.
Store data, both online and offline.
Build realtime apps.
AWS Amplify
AWS Amplify is one of the many projects by Amazon. Amazon started the Web Services project, and that has helped a lot of developers who have been looking to get into the field of web development without expending much effort.
Here are some features of AWS Amplify:
Features & Benefits
Local Testing
GraphiQL Editor
Artificial Intelligence
Lambda Function triggers and resolvers.
Custom indexing
Support for AAS
Streamlined OAuth flow
Designed for GitHub environment
Can help on the frontend too
Extremely powerful and volatile.
Nakama
Nakama is Japanese for friend or companion. Nakama application does the same: it stays your loyal companion until you build your application, and then provides features to debug and properly implement your application as well. You can build all your applications in real-time with the help of this alternative that is open-sourced unlike other Deployed competitors in this list.
Nakama is completely scalable and is very powerful.
Here are some of the features of Nakama:
Features & Benefits
Run custom logic
Real-time server & application development
Completely open-source
A direct competitor of Photon
Real-time multiplayer & chatrooms
Easy licensing
Affordable
Fast & efficient management
Appcelerator
Appcelerator is our final item in this Deployd alternatives list. Full name Appcelerator Titanium, it is an open-source framework that allows developers to easily develop applications for iOS, Android, and Universal Windows Platform. Appcelerator is amazingly popular: more than 10% applications are based on Appcelerator Titanium. This means that you can make applications more reliably than many other framework tools.
Here are some features of Appcelerator:
Features & Benefits
Open-source
Versatile & available on all 3 major platforms
Cloud Services for backend
Extremely popular
Can work on BlackberryOS and HTML5-based browsers too.
Conclusion
If you are looking for the best alternatives to Deployd, we have listed them here. We hope that you were able to find the perfect option for you.
What are the best alternatives to Deployed?
– Back4app
– Cloudboost
– AWS Amplify
– Appcelerator
– Nakama