Ten Leading React Native Development Companies
React Native is the best user interface framework to develop apps that run smoothly on Android and iOS platforms. With pre-built components from React Native's open-source library, engineers can code apps using one language and a single code base. With a reduced code base of up to 95%, you can have enough time to speed up the development process further. Applications developed with a React Native UI framework offer excellent performance and are reasonably easy-to-learn and use.
Many renowned application development companies utilize React Native for creating aesthetically-pleasing, highly-functional, and fully-customized mobile applications. Take a look at the list of the top ten React Native development companies mentioned below.
Top Ten React Native Development Companies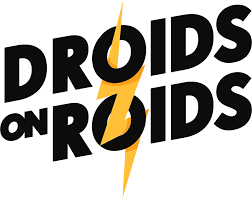 Droids on Roids is an industry-leading mobile app development company specializing in developing applications with a React Native user-interface framework. It is a company with Certified ScrumMaster professionals who can facilitate comprehensive authority over your intellectual property rights.
You can rely on their highly-skilled and efficient team of dedicated mobile app developers who are entirely focused on your brand's goals and products. The company lets businesses request a demo within seven days from the project kick-off.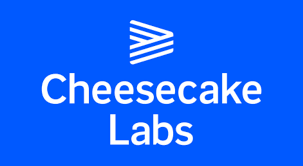 Established by industry experts and functionally driven by specialists, Cheesecake Labs is home to a multidisciplinary team that focuses on delivering delightful solutions to customers. The company offers winning app development strategies, attractive application designs and delivers incredible iOS and Android apps with React Native user interface framework.
It also builds digital products containing outstanding technical solutions. With a vision to transform ideas into fully viable services, experienced professionals build beautiful and easy-to-use web products catering to your needs.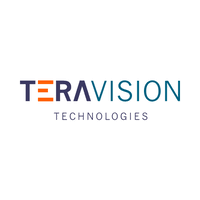 This is a trusted mobile app development organization with a talent pool of user interface experts, mobile app and web developers, and QA professionals. The company offers comprehensive services for developing, designing, and testing intuitive and engaging iOS and Android applications using the React Native user interface framework. The solid team of app developers is highly passionate about their own goals as much as they are of yours.
They effectively implement this passion to build rich web applications, middleware platforms, and complex backend solutions using a range of programming languages. Besides designing your app's architecture, the services also include developing an engaging UI to produce better user experiences.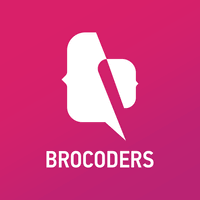 Brocoders is a digital-first development company offering simple and sustainable digital solutions. Sourcing your mobile application development to Brocoders lets you streamline your business as they leverage superior-quality digital technologies to enhance the development process and kick-start the app workflow.
Brocoders can give you a lot of reasons to stick to their digital transformation ideas, such as reducing unnecessary costs to gaining robust security measures. Besides digitalizing your organization with a highly resilient working process, the trained professionals embrace top-notch UI practices and eye-catching designs, mitigate risks by updating your legacy system, maintain stability at workflow, and provide you with a robust business ecosystem to work with.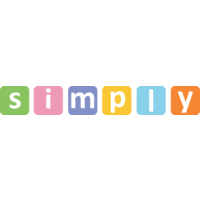 Simply Technologies is a trusted leader in web and software development services with an impressive portfolio of app development for cross-platform services and in the latest technologies.
The skilled mobile app developers use React Native development solutions to provide users with a native experience, using React Native's design and composing a mobile user interface from declarative components. Besides, they build highly scalable, full-featured, and flexible web applications that present an effective strategy to the target audience, designed to look and function perfectly on any operating system.
They use innovative tools and technologies to create a next-level user experience. Besides React, they use two other types of frameworks, Vue and Angular, depending on the type of application you want them to build.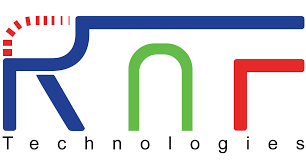 A top-notch mobile app developing organization that leverages new-age technologies and expertise to meet your goals. Be it a cross-platform application or a native one; the professionals will have you covered. You can expect a range of mobile app development services using a React Native framework to app designing and creating digital art products. This mobile app development space will add value to your business by transforming views into reality.

FullStack Labs is a leading software consultancy known for its highly skilled and knowledgeable team working hand in hand and creating histories in the mobile app development space. Their expertise in their work line allows them to make decisions easier for their clients and efficiently craft an agile development plan.
Their strong communication and interpretation abilities help them deliver value to clients. The modernized software development company provides various services, from developing mobile apps with a React Native framework to app designing, web development, and many other services.

Tatvasoft is a differentiated software and web development organization that specializes in building next-gen, featured-rich, and custom-scalable mobile applications using a React Native framework. They deliver work that goes beyond excellence enough to revolutionize your business ideas and turn them into reality using innovative web development services. Their custom software development team meets intermittent deadlines using advanced and premium-quality resources.

Ae Studio is a fully customized and computerized design studio equipped with efficient hardware and software tools and technologies. The firm team is dedicated to producing high-end software development and mobile app development services. Ae Studio professionals are fully versed with new-age technologies. The competent team offers both offsite and onsite work to add value to your organization.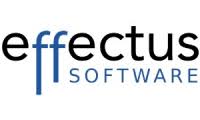 Effectus Software is a full-stack mobile and software development organization driven by a motivated team of creative and passionate designers and engineers committed to providing innovative solutions to clients. They follow an agile process and use top technologies and provide a collaborating growth cycle, enabling customers to gain real traction of the process. Effectus Software mobile app development using a React Native framework.
Conclusion
Nowadays, mobile app users prefer using highly personalized applications. And, the organizations mentioned in this context are committed to cutting-edge mobile app development services to service seekers.
FAQ
What is React Native?
Facebook's cross-platform app development framework.
Why use React Native?
– Saves time
– Lower software development cost
– Open-Source
What are the best React Native software development companies?
– Droids on Roids
– Cheesecake Labs
– Teravision Technologies
– Brocoders
– Simply Technologies
– RNF Technologies
– Full Stack Labs
– Tatva Soft
– AE Studio
– Effectus Software