Skygear Alternatives: Top 5 Competitors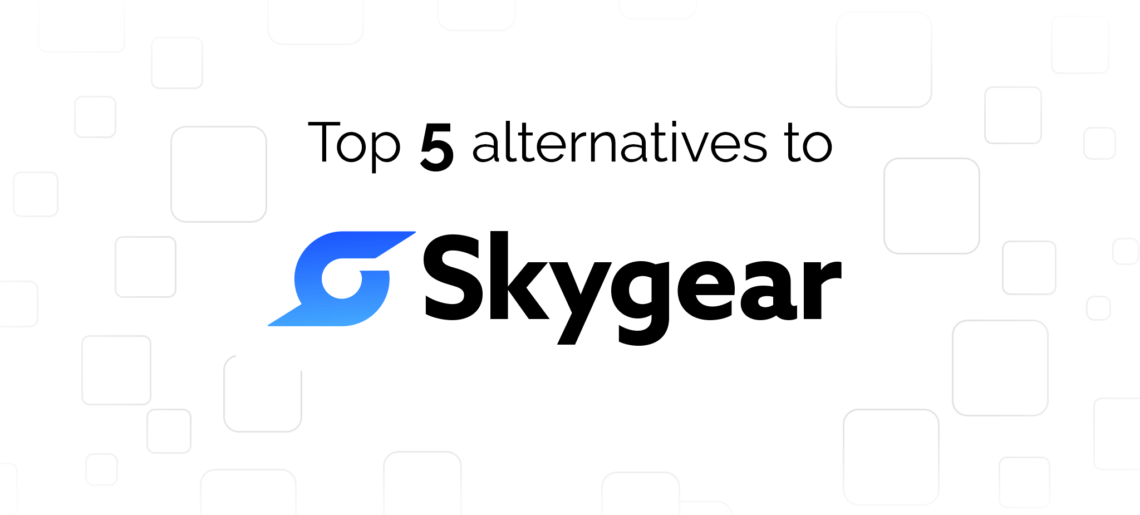 Skygear Alternatives: Top 5 Competitors
Skygear is one of the best solutions that can provide a backend to your applications. Skygear is a serverless and open-source platform which is providing amazing backend solutions for modern application development. This platform will help the application developers to deploy cloud functions and microservices with a simpler command line. This is an amazing solution that can help enterprises and application developers equally and will let the manage backends of applications in a more amazing way. It offers multiple features that can make things easier and simpler to complete.
However, do you want to know some of the most amazing alternatives to Skygear? Well, here are some of the best Skygear competitors which are surely going to be the best for you to know:
Top 5 Skygear alternatives
Have a look at the best alternatives to Skygear to get to know more about these amazing solutions:
Back4App
Back4App is a great solution that can manage your entire backend services more effectively and efficiently. It can help you to handle entire application development processes in the best possible way.
Features
Simpler dashboard
Real-time database
Geo Queries
REST API
GraphQL API
Benefits
Highly optimized storage
Scalability and flexibility
Smoother migration
Reliable and trusted solution
Open-Source
Parse
This is the most famous Node.js based backend solution which can help the developers to manage application development tasks more amazingly. Developers will get a better chance to concentrate more on user experience.
Features
REST APIs
Push notifications
Data modeling
Built-in security features
Social media integrations
Benefits
Reduced development processes cost
Better chances to focus on core activities
Comprehensive app stack
Want to know more about the differences between Parse and Back4app? Please read here.
Kumulos
Kumolos is the most powerful platform for application management. This platform can provide more efficient solutions that will empower the application developers to create applications faster and ensures a maximum return in the best possible way. it provides a rich feature set which can help you to manage the applications more conveniently.
Features
Industry-leading mBaaS
Agency console
App Store Optimization
Push notification services
Crash reporting
Benefits
a cutting-edge platform for mobile applications
Industry-leading tool
Innovative solutions
Handles server-side tasks effectively.
Backendless
Backendless can offer you amazing tools that will let eliminate the needs of writing backend services code and will empower your application backend in the best possible way.
Features
Cloud caching
Push notifications alert
Social media integrations
Analytics and reports
Benefits
Support services available
Effective management and analytics tools
Easier integrations
Simpler set up
Genexus
This is an application development platform that can help enterprises, business organizations and individuals to handle software development related tasks adequately. This is a simpler and faster way to develop applications. Even more, this platform is capable of allowing to streamline entire processes and steps involved in the development process.
Features
Agile Development
Cross-Platform
Stunning UI/UX Design
Project Monitoring
Integration Accelerator
Benefits
Powerful Integration Live Editing and Preview
Native Mobile Applications development
Scalable solutions
Conclusion
These are some of the most famous Skygear competitors which you can consider to get some more amazing solutions. You can easily choose any of these solutions as per your needs.
Want to discover more backend as a service providers? And how about accelerating app development? Please read here to know more.