Top 5 Datacenter Providers in Russia
As the digital presence for businesses is getting more and more important, it is getting difficult for people to get the best services. Different data center providers perform well in different regions of the world, and selecting the wrong provider means that you will get your experience ruined.
While finding a data center provider in Russia is very difficult because of the diversity here, we will discuss the best 5 data center providers you can select for the best performance here.
Top 5 Datacenter Providers in Russia
The following are the top data center providers that you can go for in Russia.
1.    Yandex Cloud

You know that when it comes to cloud services, nothing beats a local service provider. Yandex is a local Russian data center providing a platform that comes with its amazing services. The computational power you get from their datacenter services makes sure that they bear all types of load for your digital business presence.
Having their physical data centers in different locations in Russia can provide you with the best performance and reliability of security and uptime.
2.    Croc Cloud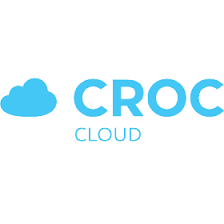 Croc Cloud is the data center provider that can provide you with some of Russia's best data center services. The first beneficial thing about getting these services is that the service provider will manage most things to focus more on the chores of your business.
Secondly, there is the reliability and security guaranteed by the licenses making sure that you never miss these. So, Croc Cloud altogether is an amazing data center providing a platform in Russia.
3.    Selectel Cloud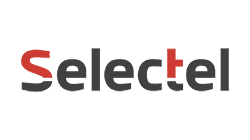 No matter what the size of your business is, you will always get the cloud services tailored perfectly for your business. Even if you are starting a startup, you will get industry-standard services, but these will not be heavy on your budget, making these very attractive.
Things like fiber-optic lines for low latency and Tier 3 datacenters make these services even better in terms of performance and reliability.
4.    Cloud4Y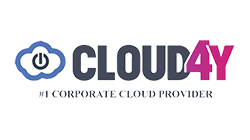 With the virtual data center services from Cloud4Y, you can create and run your virtual applications and independent networks. It is very beneficial for businesses where there is a need for many computers to interconnect, and managing the hardware is not the best choice.
While everything here is virtually being handled on the cloud, there will be no compromises on performance, reliability, and security, making it an amazing option to go for in Russia.
5.    Linxdatacenter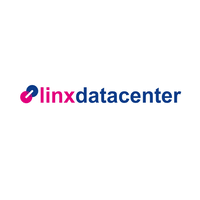 The last one of the top 5 data center providers in Russia is Linxdatacenter, with its hybrid IT infrastructure, which can help you with managed services similar to Google Cloud and AWS but with much better performance than Russia. Some of its features include top-notch security, backup services, disaster recovery, and a lot more.
Conclusion
When you select the right data center provider in Russia, you make things easier for you, but your business's productivity increases as well. Here we were elaborating on the best 5 data center providers to select in Russia for the best experience.