Top 5 Vultr Competiors
In this article, we shall be evaluating the Vultr cloud service and the top Vultr competitors.
Introducing Vultr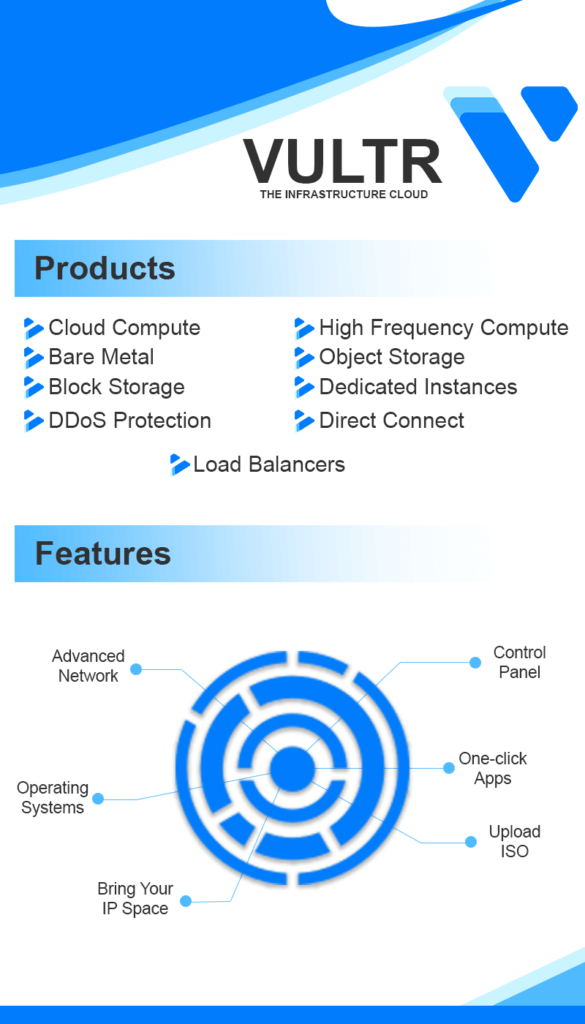 Cloud servers play a crucial role in the computing world today as modern apps move to the cloud. Vultr is a modern cloud service provider that claims to simplify the procedure for deploying server machines.
True to its claim, Vultr has given the cloud hosting industry a boost with its reliable servers and suite of services. At the time of writing, Vultr servers are distributed in 17 locations worldwide and can be deployed in 60 seconds or less.
Vultr offers Solid State Drives, the latest technology that enhances reliable storage and server performance in all its servers. It's not surprising that their servers are lightning-fast.
The Features of Vultr
The beneficial features that propel the fast-paced growth of Vultr are many. For the sake of this discourse, we shall be mentioning just a few.
APIs and a feature-rich control panel,
Dedicated cloud servers,
Block storage,
VPS machines using SSDs
The combination of the features above made Vultr one of the leading cloud service providers today. However, in some instances, the services that users want are not available on this cloud platform.
In such cases, opting for one of the Vultr competititors is the next logical option. Without further ado, let's take a look at some Vultr competitors that offers quality cloud services.
The Top 5 Vultr Competitors
After an extensive survey, we have shortlisted the top-5 Vultr alternatives below. The factors considered include quality of service, available features, and server specifications.
All the companies listed below offer notch services; you can compare and contrast their features to select the best for your project..
AWS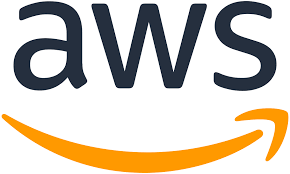 Amazon Web Services (AWS) is one of the largest cloud service providers in the world today. The suite of services offered by AWS ranges from server infrastructure to backend services. AWS servers have a reputation for reliability; they maintain optimal performance under heavy traffic.
This Amazon-backed service enjoys extensive patronage from developers and corporate entities due to it's reliability. The managed services from AWS is world-class, it's undeniably one of the top Vultr competitors today.
Features of AWS
Inexpensive and flexible pricing structure.
Autoscaling.
Databases.
Virtual machines.
Storage.
Content Delivery Network and load balancers.
Linode

Quality of service and reliability are essential factors to consider while shopping for a cloud service provider. Linode is one of the cloud service providers that excel in these aspects. That is why the enterprise platforms that run mission-critical applications rely on Linode to host their apps. This platform is one of the top Viltr competitors you should consider for cloud hosting services.
Features of Linode
Feature-rich control panel
17 data centers located worldwide
File management
Dedicated servers and virtual machines
DigitalOcean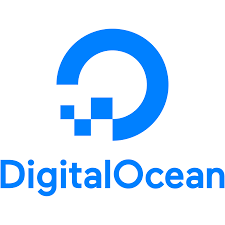 Digital Ocean offers developers and businesses a suite of services to bring their apps and websites online. These services include managed servers, dedicated servers, cloud hosting, and a host of others.
To use Digital Ocean servers, your location and internet speed does not matter. Digital Ocean uses its high-speed network and reliable servers to bring your app or services online. The platform also gives you a high level of control over your app and virtual server.
Features of Digital Ocean
Virtual machines
Scalability option
Flexible hosting options
Manages databases,
Block storage.
Azure

Azure is a Microsoft-owned service, so you can enjoy the top-notch performance you expect from the global technology leader. The platform offers a suite of services, including database, hosting, and other managed services. It is suitable for developing your app backend.
Features of Azure
Globally distributed datacenters,
Network infrastructure,
Virtual computing
Storage,
Reports and Analytics.
GCP

The abbreviation GCP refers to Google Cloud Platform, a Google hosting service that brings one of the most reliable serves in the world to your doorstep. It's high level of reliability and excellent performance makes it an outstanding Vultr competitor for your cloud service needs.
If you are using this platform for a backend, you do not need excessive coding to get it up and running. GCP is excellent for eCommerce and hosting high-traffic blogs.
Features of GCP
Load balancing
Autoscaling
Google enterprise security
Conclusion
It is important to select a suitable cloud platform to enhance the success of your development project. All 5 Vultr competitors mentioned in this article offer reliable and high-performance servers. You can do further research to select the one that suits your project requirements more.
FAQ
What is Vultr?
Vultr is a company offering cloud services through servers distributed worldwide.
What are the features Vultr?
– APIs and a feature-rich control panel,
– Dedicated cloud servers,
– Block storage,
– VPS machines using SSDs
What the top Vultr Competitors?
– GCP 
– Azure 
– Digital Ocean 
– Linode 
– AWS