What is Backend as a Service?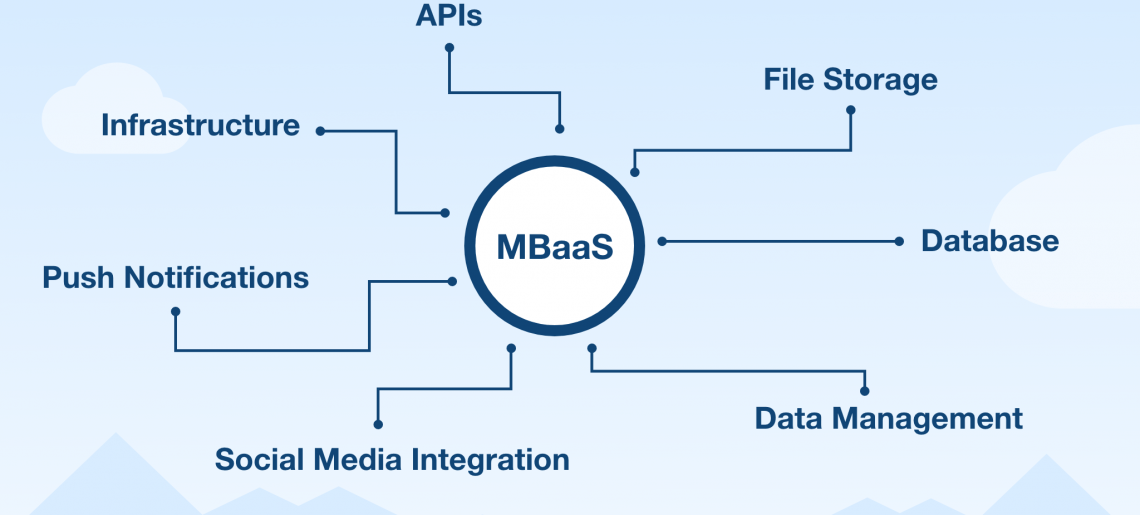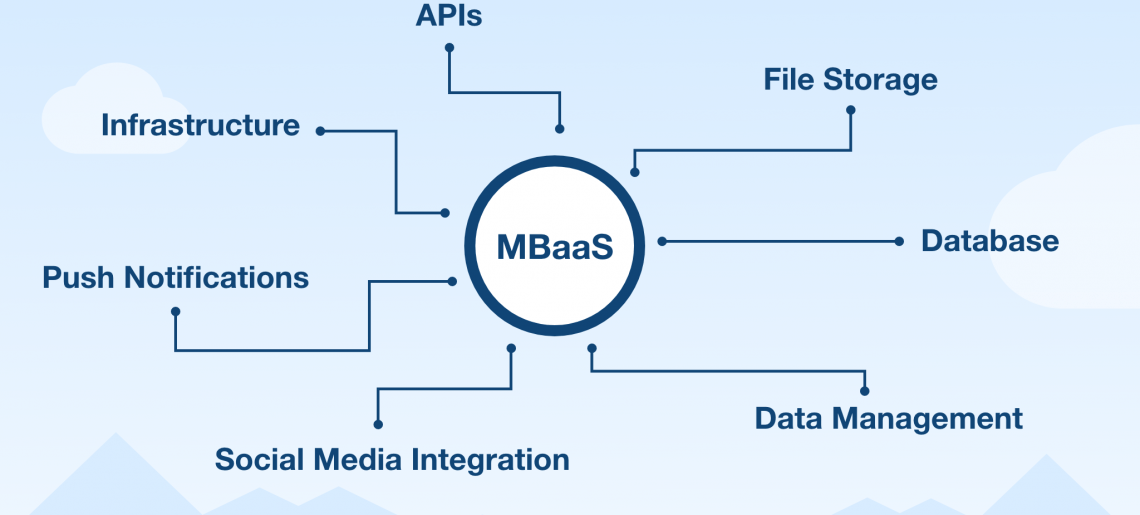 What is Backend as a Service?
As innovation and competition increase, developers are always on the lookout for ways to work faster and lower costs. The demand is being met by Backend as a Service (BaaS) platforms. These services free up programmers to focus on the client-side of their apps while allowing these new resources to handle the backend services.
As application developers continue to look for faster and more efficient ways to get new apps to market, BaaS is becoming a more popular option for powering backend services. BaaS automates the backend development of an application and handles all of the cloud infrastructure. Instead of requiring developers to start from scratch creating and perfecting backend services, BaaS offers tools to simplify the process allowing developers to focus on the front end features and functionality such as user interfaces and client-side logic and leave behind the scenes tasks like database management, user authentication, and hosting to a third party. In apps using BaaS, APIs (unified application interface) and SDKs (software developer kits) are used to connect applications to the cloud-based backend services rather than creating and maintaining a backend on a client's on-site servers.
What Are Front End (Client-Side) Services
Most app users pay little attention to back end services. What they see and interact with is the front end. The front end is what we often think of as the user interface. Users interact with the front end or UX (user experience) through a graphic interface that may include graphics, buttons, input fields, and other features. As users interact with a well-designed application, they usually have no idea how much work is going on behind the scenes, on the backend, where much of the heavy lifting occurs. The front end services are designed to seamlessly interact with the backend calling on services to complete tasks initiated through the user interface.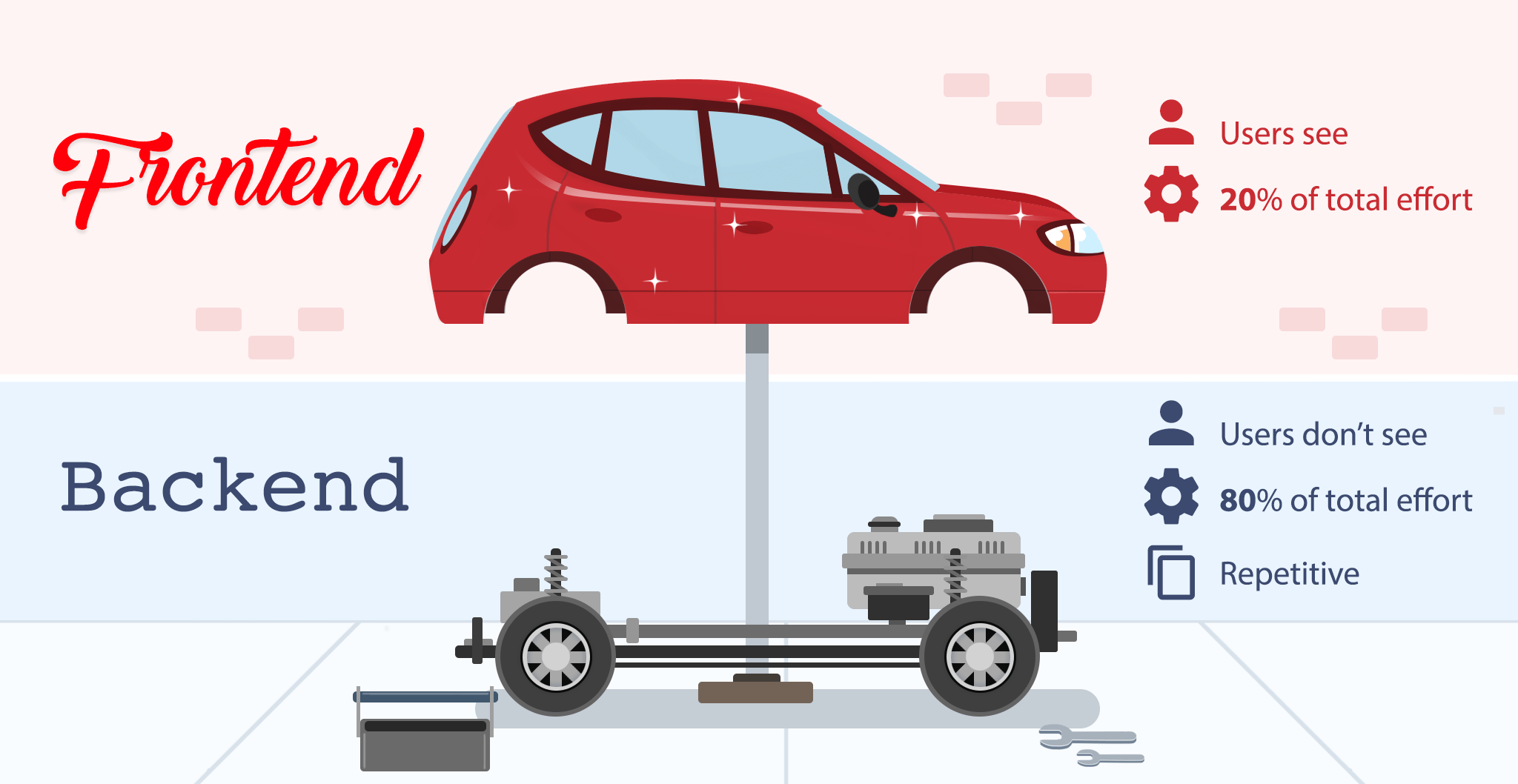 What Are Backend (Server Side) Services?
Whether app developers handle these functions themselves or outsource them to a third party, several critical operations need to happen for an application to work correctly. The average user pays little attention to how these work and who handles them, so it makes sense for developers to find the most efficient and cost-effective solutions. In the past, before BaaS solutions were available, this work was all left in the hands of the developer. This took time and attention away from the development of the unique aspects of the application and created a considerable amount of redundant work.
Some of the backend services required for the proper functionality of a mobile or web app include:
Database management
Cloud storage (for user-generated content)
User authentication
Push notifications
Remote updating
Hosting
Social Network Integration
File Storage and Sharing
Location Services
Messaging and Chat
Usage Analysis
For a complete list of Backend as a Service features, read The Basic BaaS Features You Should Consider.
Benefits of a Backend as a Service
Development Speed
BaaS saves a significant amount of time in the development process. There is no need to create and set up a customized backend for each app. This work is already taken care of by the BaaS. This can significantly reduce the total time required to get an app from the initial concept to marketability.
Scalability
When launching a new application, it is difficult to know, for sure, how much it will grow and how much capacity you will need to serve all of the users properly. With BaaS, there is no need to guess. Your backend service can quickly scale to handle an increased load with no additional work on your end.
Cost
The cost of developing, customizing, and hosting your own backend services can quickly become the most expensive aspect of app development. Because BaaS providers focus on only the backend, they can provide the required services at costs far less than doing it yourself. This is especially true if you consider the time savings and the cost of hiring or contracting backend developers.
Mobile and Tablet Optimization
BaaS platform providers have already invested time and resources into optimizing data and network use for mobile apps. They have also done the difficult work of reducing fragmentation issues found when working across multiple platforms and devices.
Increased Focus on Frontend Development
With all backend services being attended to by a BaaS provider, developers can keep their focus on the unique aspects of the app and improve user functionality.
Expanded App Feature Sets
Since BaaS platforms come with advanced backend features already tested and functional, frontend developers have many more features to harness for development. There is no need to work with backend developers to include app features like authentication, geo services, file storage, and messaging.
Service Providers
As the popularity of BaaS increases, more companies are entering the market with competitive solutions. It is now merely a matter of finding a platform that has the best combination of features, reliability, and pricing to fit your needs.
Back4App
Back4App is a flexible, scalable, easy-to-use BaaS based on the Parse platform. It is a fully managed platform featuring automated provisioning and scaling of Parse Server application. It offers app migration, web-based management tools, backup and recovery, 24/7 monitoring and alerting, and expert support. Back4App allows developers to customize and optimize each app separately, for ultimate flexibility.
Features:
Database Management
Live Queries (realtime database)
GraphQL
Push Notifications
Social Login
SDK integration
User Management
Geo Queries
CDN
For a detailed list of Back4App's features, please read the article Back4App Features.
Pricing:
Limited free tier available and paid plans to start at $5/mo.
Advantages:
Easy of Use – Start coding a simple app in no more than five minutes.
Flexibility – Source code can be adapted if necessary for the best performance.
Hosting – Multiple hosting options available.
CDN (Content Delivery Network) Content automatically distributed globally.
GraphQL: The most advanced query language for your API.
24/7 Support. Different support levels are available based on your budget.
Parse
Parse Server is an open-source Backend-as-a-Service(BaaS) framework. It was purchased by Facebook in 2017, but the company discontinued support in 2017 and moved the platform to open source. It now lives on with an active community of developers who continue to work on the platform.
Features:
Database Management
WebHooks
Custom Code
Multiple SDKs
User Management
GEO Queries
Pricing:
Free. Hosting is separate.
Advantages
Simplicity – The straightforward framework will take less than an hour for small projects.
Flexibility – You can adapt the source code and adjust for your specific needs.
Multiplatform – It handles mobile, web, and IoT technologies.
GraphQL – Delivers the most advanced query language for your API.
Firebase
Firebase is a closed-source BaaS platform initially launched in 2012 and acquired by Google in 2014.
Features:
Authentication
Cloud Messaging
Database Query
Analytics
Cloud Storage
Performance Monitoring
Crash Reporting
Hosting
Pricing:
Limited free tier available and paid plans to start at $25/mo.
Advantages:
Realtime Database – Updates data across devices almost instantly.
Machine Learning – Ready to use API with standard machine learning functions like face recognition, scanning, and recognizing texts.
Ad Mob – Allows app monetization and integration into a global ad network managed by Google.
Apple Cloudkit
A closed source BaaS platform run by Apple and used to develop iOS applications.
Features:
Database
Authentication
File Storage
Pricing:
$100 for every ten req/s.
Advantages
Native SDK for iOS – Offers the best possible performance.
Kinvey
An enterprise-focused BaaS acquired by Progress Software in 2017.
Features:
Database
Authentication
Push Notifications
Location services
Pricing:
The free version is limited to 100 users. Enterprise version starts at $24,000/year.
Advantages
Covers integrations like Salesforce, SAP, Workday, Microsoft Active Directory, and Oracle.
Operational Intelligence Tools: Compliance and analytics reports.
HIPAA Compliant Apps for Healthcare.
Getting Started
If you are looking to speed up the development of your apps, reduce costs, scale easily, maintain focus on your frontend UX, and have access to the very latest backend services, it is time to consider BaaS. Especially with the fully featured and affordable options available, it make sense to reduce the workload and get your apps to market faster.
Getting started is as simple as finding the right provider. When choosing, there are a few things to consider such as pricing, features, and service. If you choose correctly, you can continue to focus on the unique nature of your apps, create user-friendly frontends, and leave everything else to your BaaS provider.
Would you like to know more about Backend as a Service? Please read a detailed tutorial at BaaS – Backend as a Service.
What is a backend as a service?
BaaS is a platform that will provide out of the box scalable infrastructure to run mobile apps and building block to automate boiler plate backend coding.
How can you automate your app development process?
The only solution is use of Baas. Yes, baas will leave you from the stress of wasting time on the backend development. You will be able to look at client requirements and build a good front end for clients.
What are the best BaaS providers?
– Back4app
– Parse
– Firebase
– CloudKit
– Kinvey