What is Kuzzle?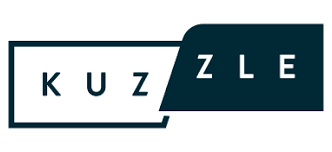 Whenever you are building any kind of application, there are several things that you need to manage. In the earlier times, developers have to manage each and everything by themselves. But now, many tools can help in managing things easily.
Kuzzle Overview
Kuzzle is a tool that is used by developers when they are building mobile, web, or IoT applications. As there are several components of an application including the storage of data on the database, security of data, faster results, and real-time queries. All of these need to be managed along with the correct working of your backend with the front end.
Kuzzle provides all the management services regarding the backend of any application. This makes it easier for the developers to have more time to spend on the front end of the application. Because an average user only interacts with the front end of the application.
This means that you just need to have a great front end to have a good impression on users` minds.
Pricing information
Kuzzle has a set option for their customers to use their services for free.
Premium packages, they start from $1200 per month 
Kuzzle Key Features
When you get Kuzzle services, some key features come with it. Some of them are discussed here.
Database
Databases come along their backend services that means that you don't need to separately spend on other services.
Real Time-query subscription
This feature also comes with their services where you get the option to execute the queries in real-time. This is a very good feature to have as it also makes your system slower or faster.
Search engine
You also get an advanced search engine with the services so that you can make your application better by having some better user interface in it.
Security layer
While you are getting all their services regarding the backend of your application. The security is also provided for the backend of your application. This means that the traffic and the data saved on the databases will be protected from any kind of potential damage or attacks.
Plugins
These are the little packages that you can install in your browser for better working of the application while development and usage as well.
Advantages
When you get the kuzzle services, many advantages come with it. The first is that you don't need to manage things by yourself. All you need to do is to concentrate on a better user interface and the service provider will deal with all the problems related to the backend.
Another advantage is that for better developer understanding and implementation, they have applied NODE.JS. elastic search, Redis, and docker for building this tool. This makes this tool very powerful and scalable at the same time.
The plugin service they have provided is also very good as there are pre-written pieces of code that you only have to implement. It also allows you to make your application live from the starting day.
Conclusion
This was an introduction of kuzzle. We discussed its features, advantages, and its workings along with the pricing policies. If you want to get their backend services, you should know about what they are providing in their different packages and then select the one that suits your needs.