What is mBaaS?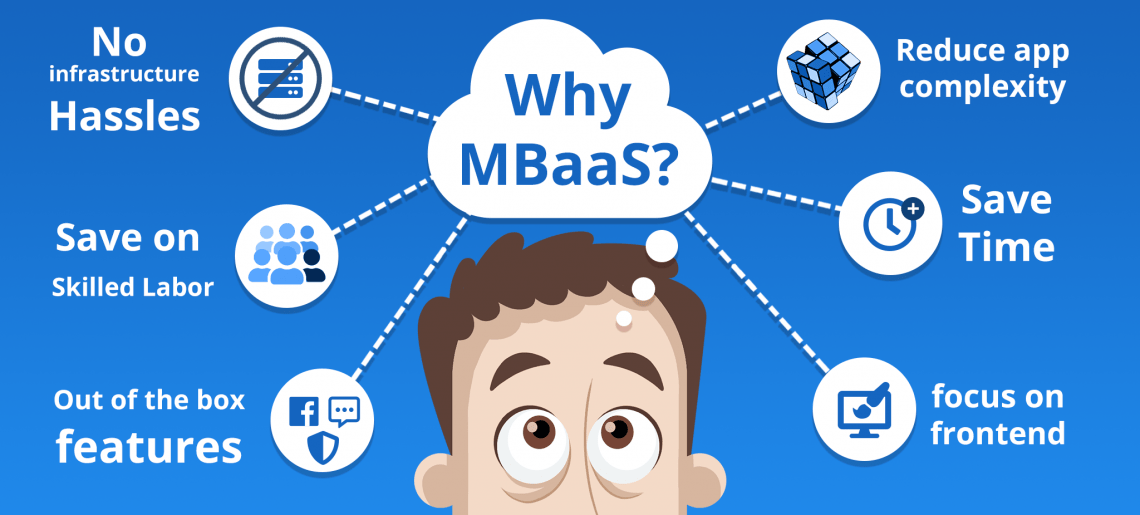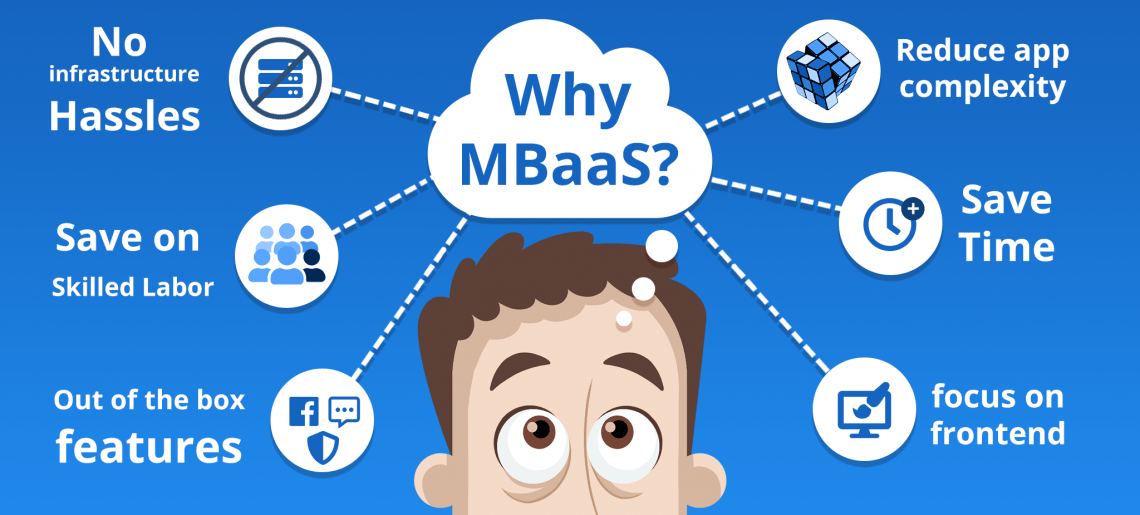 Mobile users are demanding more and more in their mobile applications with every passing day. From push notifications to social integrations, no application can gain popularity without these essential features. Due to more functionality requirements, it is becoming difficult for mobile developers to develop applications quickly while ensuring best user-experience. What's required is a way to connect your mobile applications with backend services which can allow developers to make sure their applications are performing the best while meeting the demands or requirements of users and market. However, the things which can ease the entire process is known as Backend as a Service.
To read a complete review of mBaaS please read the article below:
Introduction to Mobile Backend as a Service
Every mobile application contains a set of services which are being powered by backend. Backend services of an application usually include cloud storage, social integrations and notification services. Each of these services needs an API which you have to integrate into your application. Developing and integrating these APIs are the tasks which usually complicate the process of application development for developers. While, BaaS is a solution which has arrived to resolve this struggle. BaaS also known as mBaaS is normally a cloud service model which can let the developers outsource and power these backend services. These platforms are meant to provide a bridge between cloud-based backend and frontend of your application with the help of an SDK and unified API. With a BaaS implementation entire behind the scene services such as application notification, database management, user authentication, remote updating, etc. will be handled by a BaaS platform. This will let the application developers to focus more on core functionalities, building frontend, and accelerating the process of application development in the best possible way.
These solutions are not only effective to save your time but also let you focus on the more important things in the best possible way.
Advantages and disadvantages of mBaaS solutions
When it comes to application development process, then some of the most important concerns of the developers are database administration, replication and scalability. When deadlines are approaching and competitors seem hot in their heels, then developers need more time to focus on their user experience, time consumption but in such cases, it becomes difficult to do that. Because with shorter time, the only thing which developers focus more on is writing code. But one solution which is known as BaaS can help you to incorporate new and exciting features and focus more on to enhance user-experience. And all of this can be done while reducing the time to market for your application.
However, for better understanding of how a baas solution can benefit you in application development process, we have brought some of the most amazing benefits of BaaS here for you.
How Backend as a Service can benefit you in the process of application development?
Here are the benefits of using Backend as a Service in your application development process which you must know:
Reduce time required for application development
Backend as a Service solutions are bringing an amazing range of features including data management, search, queries, database management, storage, security, push notifications and the list can go long. Availability of these ready to use features can help you to save your countless hours which were required to develop these backend solutions. More amazingly, with the help of an effective Backend as a Service you can accelerate your application development process 4 times as compared to traditional development process.
Even more, it will help you to adopt your market needs quickly and changes that otherwise can take months to be implemented.
Reduced go to market time
With Backend as a Service implementation, you don't have to hire a full-time backend developer, to write your backend code and to connect it to your databases. This clearly means that with a backend as a service solution you have to write fewer lines of code, and can reduce your go to market time in the best possible way.
No need of your own server
With Backend as a Service solution, there is no need to have your own server to support your backend services. Because all of backend solutions and infrastructure will be hosted or managed in the clouds. This will not only help you to get your application up to run faster, but it will also let you save maintenance and hardware costs.
Develop feature rich applications
BaaS is offering limitless features. Some of the most major features are user-authentication, push notifications, storage, data management, databases, and social integrations, etc. However, to get access to all these features, you need to choose a right backend solution. Because with right solution you will get more options to include features in your applications and leverage entire agile functionality that your BaaS solution has to offer. It is just like your regular database which is offering huge superpowers.
No need to hire a full-time developer
With BaaS, there is no need to hire a team of application's backend development. It means this will let you develop entire application independently.
For a complete list of the advantages of mBaaS, please read:
Cons of BaaS
Here are some cons of BaaS which you must know:
If you are a developer who love to keep experimenting with his code, then understand the fact that BaaS will not offer you that much freedom.
By hosting your code over a BaaS platform, you may have lesser control over your code.
Explanatory Video about mBaaS
Features of BaaS
Here are some of the most common features of BaaS solutions:
Cloud integration
Social media integration
User authentication
Email verification
Geolocation
Geofencing
Logging
Reporting and analytics
Push notifications
These features are just few of the limitless features being offered by BaaS. For a detailed list of features, please read:
Examples of projects that you can develop with BaaS
MBaaS is meant to accelerate your application development process. But here we have one thing to keep in mind. That is not every application can be developed with BaaS. Here we have some common application examples which can be developed with BaaS
Smart home application to control home appliances
A mobile chat application which can receive and send messages in real-time
A community social media application which will not done everything which Facebook is doing but can offer some major functionalities for a specific community.
There are various other options too which you can develop with BaaS solution with ease. Make sure to realize whether your next development project can be hold by a BaaS solution or not before investing in an option.
For additional real-life examples of projects created using a mBaaS platform, please read: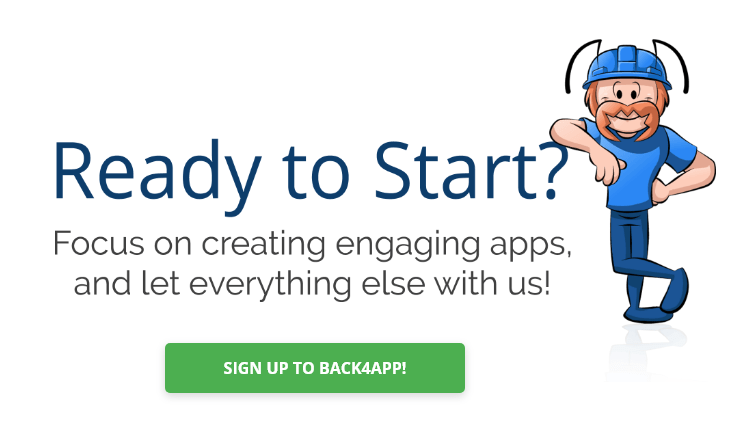 General FAQ