What is PlayFab? Secrets unlocked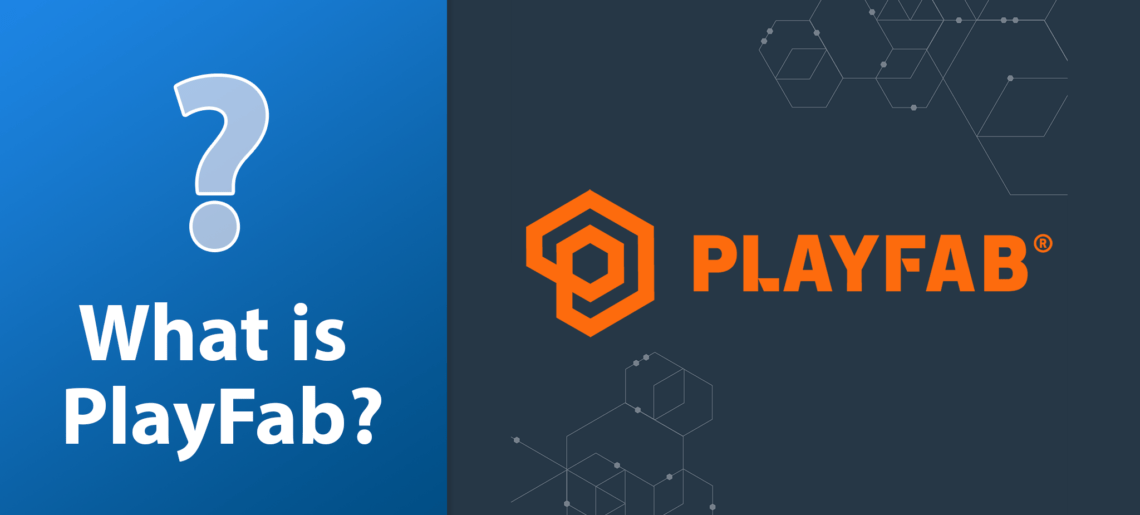 PlayFab is a Backend as a Service platform focused on games that Microsoft owns. It is one of the most fantastic backend solutions to help developers create, manage, launch, and grow effective cloud-connected gaming applications. 
The entire toolset of PlayFab has been designed to be used by developers worldwide. It can let you develop games for any platform such as PC, mobile, and console. This acquisition extends the work and investment we have done on Microsoft Azure to offer a top-class cloud solution for the gaming industry.
The backend services of PlayFab are highly effective and meant to reduce the problems that come on the way to launch games by the game developers.
It offers both small and large studios and cost-effective solutions for game development that you can scale as per your needs in the future with ease. Even more, these gaming solutions can help developers to engage, monetize and retain more players in the best possible way.
PlayFab offers an intelligent development system to the developers that can help them create, operate, analyze, and improve the overall gaming experience intelligently. This solution is a natural complement of Azure meant for gaming purposes mainly.
With multiple locations worldwide, PlayFab can offer the best available reach from all around the globe and help people grow more effectively.
Microsoft Playfab Features
Do you want to know what makes PlayFab more amazing? Just have a look at the incredible features of PlayFab given below to get a better idea about the things in this regard:
LiveOps
PlayFab is offering a fantastic opportunity for developers to run their games as a service with automation, telemetry, content management, as well as in-game eCommerce.
This can help you to get the required tools to make instant changes. So that to make your players coming back can become more accessible with ease.
Engagement and retention
Make sure to instantly bring practical yet attractive changes in your games and keep your players coming back to you in a more fantastic way. This solution is not only effective in offering a shared web portal meant to allow studio members to develop, configure, and improve your game.
It will also provide players records, including profiles, achievements, communication, daily reports, and more. It can make you able to act on targeted groups quickly.
Content management
PlayFab will work amazingly to help you in managing remote updates effectively. It will let you manage anything from game configuration to catalog items configuration given for in-app game purchase.
Automation
It can help you to develop a lightweight logic process where you will need server authority. PlayFab can let you react to events and configure custom operations in real-time.
Data and Analytics
The data and analytics feature of PlayFab can help you understand and react to players' behavior in real-time. It offers exciting solutions with just one-step storage, data analytics, export, and processing.
You can experience the entire tools required to engage your players and give freedom to your developers to focus on the gameplay more effectively.
Solutions such as real-time analytics, raw event data, compliance, and data management can let you develop practical solutions based on immediate insights with ease. Ultimately, you will enhance the user experience to another level in a more fantastic way.
Multiplayer
PlayFab offers an exciting set of backend building blocks to enhance your games' experience and development process. It can let you develop effective multiplayer platforms to allow a group of players to play, communicate, and party network together.
It can let you bring your players together with cross-platform recognition, accessible party chat, multiplayer services, and more.
Pricing of Azure PlayFab
When it comes to choosing any backend platform, then the cost of the services is one of the most common concerns of developers. However, when it comes to pricing solutions of PlayFab, then you will be amazed by its offerings.
The starter plan of PlayFab is available to use for free. If you want to experiment with any personal project, then using a free package of PlayFab can be a fantastic solution for you.
However, the pro version of PlayFab starts from $99 every month, and you can experience pay-as-you-go services. PlayFab offers highly scalable services that will let you pay based on your resource utilization.
The Premium plan starts at $1999 per month, and then you pay as you go. It's ideal for large clients looking for best-in-class support.
| Plans | Pricing | Remarks |
| --- | --- | --- |
| Free Plan | $0.00 | Limits apply |
| Pay as you go | Usage-based | Pay as you go |
| Standard Plan | $99/month | Then Pay as you go |
| Premium Plan | $1,999/month | Then Pay as you go |
| | | |
Advantages of PlayFab
Do you want to know how PlayFab can benefit you in your next software development project? Let's have a look at the advantages given below to get a better idea about the things in this regard:
If you want to have a dedicated game server, then PlayFab can be a fantastic solution for you. It can let you create, host, scale, and grow your gaming applications. 
PlayFab offers an affordable pricing structure that can make it easier for you to develop and manage your gaming software in the longer run. 
This solution can help you accelerate games development processes in the best possible way. It can offer you managed infrastructure and ready-to-use back-end services, saving you from spending hours required to integrate back-end services in traditional development processes. 
It comes up with a more straightforward and easier to use dashboard, making it easier to manage your applications. 
Alternatives to PlayFab
Back4app is a low-code backend which can let you create and host your games applications at the same place. This solution can help you to develop feature-rich solutions within no time. 
Firebase is a fantastic solution to develop games, web, and mobile apps. It is backed by Google and offers a complete toolset required to create fascinating games and other applications.
Conclusion
Over time, more and more backend solutions are coming. With the arrival of the latest solutions, selecting the best application development platform might become difficult.
However, we have brought an in-depth analysis of PlayFab, an exciting games development solution, to ease you in this. Knowing every detail about this solution will certainly help you make a better choice.
General FAQ
What are the key features of PlayFab?
– Multiplayer
– LiveOps
– Engagement and retention 
– Content management 
– Automation
– Data and Analytics 
What are the advantages of PlayFab?
– Speedup game development
– Scalability
– Managed Service
– Flexible pricing structure
– Dedicated Servers
– Flexible support plans