Genexus Alternatives: Top 5 Competitors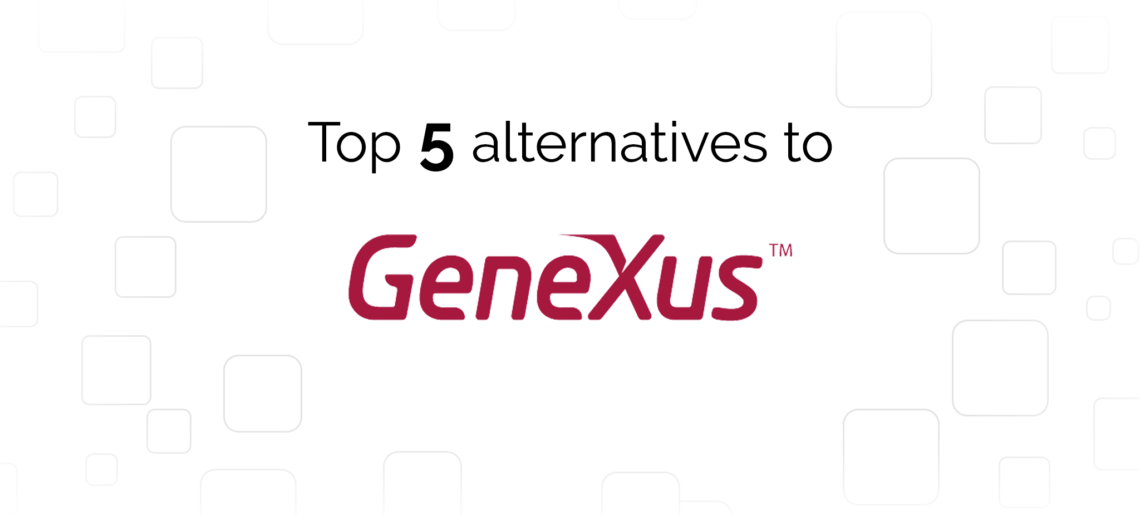 Genexus Alternatives: Top 5 Competitors
Genexus is an application development platform that can provide simpler and faster way to build secure and effective corporate applications that can be run on any browser and can be deployed to any mobile device with ease. With this platform, organizations can create innovative web and mobile applications without abandoning their existing systems.
Top 5 Genexus Alternatives
Here are some of the best Alternatives to Genexus which you must know:
Back4App
This is one of the most amazing backend solutions and a well-known open-source hosting solution that is being used by numerous people at the present time. This platform will help the developers to create applications faster and easier without reinventing the wheel every time. This solution can let you experience perfectly scalable and highly available services to fulfill your project needs more amazingly.
Features
Data model + GraphQL / Rest APIs
Transfer App & clone app
Two-factor authentication
Multitenant dashboard
Logs viewer
Automated backups
Benefits
Scalable and flexible services
Easy to use interface
24/7 support services
Highly secure solutions
Want to know more about Back4app? Please find the complete list of features here.
Firebase
Firebase is the best backend solution provider which has the ability to help the application developers to create next-generation application development solutions. It can help the developers to craft unmatchable user experience with highly innovative solutions in the best possible way. Firebase is an all in one solution which your applications need.
Features
Email and user authentication
File storage
Built-in security services
Real-time databases
Push notification
Benefits
Easy to use hosting services
Flexible and scalable backend services
Google company
BuildFire
Buildfire is providing easiest solution for developers to manage development processes. This is the best development management platform that anyone can consider to prefer. It is because it contains the most powerful suite and rich development features which are making it a highly preferred solution.
Features
High-level security
Application dashboard
Data storage
Progressive web applications
Benefits
Easy to use interface
Easy to configure
Limitless customization
Appcelerator
This is an amazing platform that allows developers to build native applications using the most famous scripting language JavaScript. With this platform, developers will not only be able to develop native mobile applications but can also build real-time analysis and mobile APIs at the same place.
Features
JavaScript supported app builder
Live app preview
Multi-lingual interface
Direct access to APIs
Benefits
User-friendly app builder
Yearly and monthly subscriptions available
Reusable code
Supports iOS, web, and Android
Caspio
This is one of the most amazing tools which can help the developers to create customized database applications. This is a drag and drop solution which is quite easier to use. This software is offering an amazing range of features and integrations which can be the best to deal with multiple processes of application development.
Features
TRUSTe certified security
Remote access
Multiple format support
Data import and export
Password management
Benefits
Numerous integrations
Drag and drop interface.
Multiple language support
Highly secure solution
Conclusion
When you look at the above-mentioned platform then you will get to know that each of these can take the place of the best alternatives to Genexus. However, you can easily choose one of these Genexus competitors for your upcoming development project.
Want to know more about how a backend as a service can speed up app development? Read more here.