Want to Make a Mobile App? Check Out the Best Databases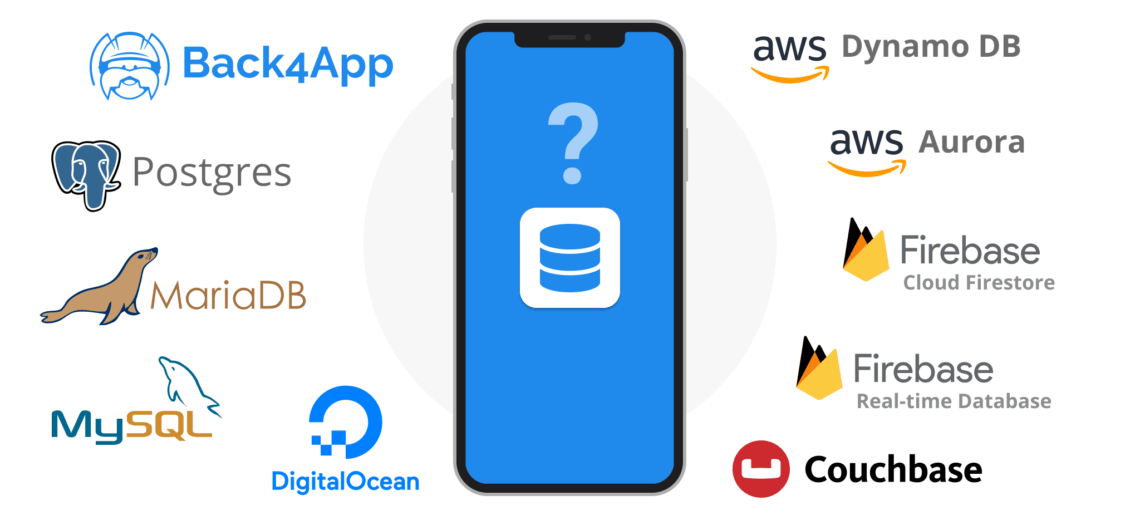 Whether you want to add more features to the current application or create a new mobile app, the right database is essential.
Choosing the perfect database for your app can be a staggering experience, given the options available. Your current database may not be sufficient to handle repeated updates and millions of users.
This article will compare the best databases for your mobile application and list each service's pros and cons. Here is a summary of what you will find reading this article:
Database overview
Importance of a database for your mobile app
Variables to consider to choose a database
The best 10 databases for a mobile app
Comparison table
Want to know more? Please keep reading:
What is a Database?
An organized collection of structured data to make information accessible, easy to update, and manageable is called a database. In layman's terms, a database is a place to store data.
The library is the best analogy with its vast selection of books belonging to various genres. Here, while the books are the data, the library is the database.
Why are Databases Important?
The reasons that make database important are as follows.
Precise – A database is quite perfect as it consists of all types of checks, build-in constraints, and more. It means the information in a database is mostly correct.
A massive amount of data is managed daily, database stores and controls an enormous amount of data. Other tools like the spreadsheet cannot offer this level of service.
Data Security – Data security is ensured by databases through many procedures. Before accessing a database and different access specifiers, user logins are needed. These permit just authorized users to access the database.
Convenient updating of data – By using varied DML (Data Manipulation languages), updating data is hassle-free in a database. SQL is one such language.
Data can be researched easily – In a database, it is convenient to access and research data. This is done with the help of DQL (Data Query Languages) that let any data in the database to be searched and computed on.
Data integrity – By utilizing may restrictions for data, data integrity is guaranteed in databases. Through data integrity in databases, the data's accuracy and its consistency can be assured in a database.
What are the variables to evaluate when choosing a database?
These are some critical variables to consider before deciding the best database for your mobile app.
SQL vs NoSQL
One of the most significant decisions is whether to opt for a NoSQL or SQL database. You have to decide what your data appears like, the scalability you may need in the future, and how you will query your data..
SQL databases offer significant advantages for transactional data, the structure of which does not frequently alter (or at all), and where data integrity is vast. It is also ideal for analytical queries. NoSQL databases offer much more scalability and flexibility, which leads to rapid development and repetition.
Hence, in case you need a predetermined structure, set schemas, and multi-row transactions, SQL is what you need. It is consistent, making it the perfect choice for accounting systems. On the contrary, if your firm is growing quickly and does not require clear schema definitions, NoSQL is what you need. A relational database will not provide as much flexibility as NoSQL, which is terrific for businesses that have to churn via huge amounts of data in different structures.
Scalability
Make sure that the system possesses the capacity to grow with your data and your business. Remember that it is possible you have to add to the data all the time. Hence, despite your small requirement at the moment, this can enhance at a rapid speed in case you are collecting and updating your data on a regular basis as planned.
Open Source vs Proprietary
Has data access become difficult owing to proprietary formats? If yes, then the open-source format is exactly what you need. Logging industrial automation information in an open format offers automated systems and users the flexibility to use business analytics, reporting tools, and learning engines to harvest data with accuracy and complete transparency. An open-source lets engineers select the premium tools for matching the app requirements without being locked into proprietary systems for accessing their data.
Managed Services vs Self-Hosting
When you are about to zero in on whether you want managed services or self-hosting, you have to know their differences. Depending upon them, can you decide the best opinion for your app?
While managed services are easier than self-hosting, have no hassles to maintain, are more expensive, need little technical expertise, and offer comfortable support.
On the other hand, self-hosting gives you the maximum control, have the most involved maintenance, is the most flexible, proffers full access to the file system, and can change core tool.
Top 10 Databases for Your Mobile App
Below is a list of the best database services for your mobile application.

It is among the most amazing open-source BaaS providers, which are assisting developers in creating a scalable and extensible app, both mobile and web, at a road speed. The BaaS solution, which is fully managed, offers provisioning and automated scaling of Parse server-based applications.
Features
SQL or NoSQL Databases: The service offers the option to deploy an app on relational or non-relational databases.
Scalable Hosting: While hosting apps, most people are not aware of what level of hosting services are necessary. But, with Back4app's scalable hosting solutions, developers have the liberty to scale their hosting services when required so that users can experience the best performance more efficiently.
Live Queries: Developers can subscribe to a particular query, sync, and store app data more efficaciously in real-time. The client can be notified by the server when an object matching their query will be created, updated, or altered.
Pricing
The prices of the database depend on whether you choose
Free
Shared, pricing starts at $5/mo
Dedicated package starting at $250/mo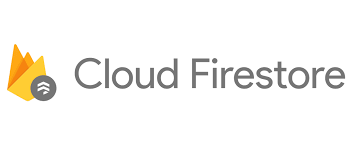 It is a scalable as well as a flexible database for server, web, and mobile development from Google and Firebase Platform. It makes sure that your data stays in sync across client apps via real-time listeners and provides offline support for web and mobile so that you can create responsive applications that work irrespective of Internet connectivity or network latency.
Features
ACID Transaction: This is an essential feature of the Firestore. ACID or (atomicity, consistency, isolation, and durability) transaction terminates a whole transaction when one of the transaction operations does not succeed.
Built for Native Cloud Apps – It is designed for native and cloud apps. Therefore, it is the perfect choice for retail catalogs, mobile apps, leaderboards, social media apps, and more.
Serverless Development – As Firebase offers a client-SDK to take care of authentication and networking, there is hardly any need for writing codes. Besides, it handles advanced validation logic on data and seamless data access simultaneously.
Other notable features are multi-region replication, autoscaling, powerful query engine, and top-quality security.
Pricing
Customers are charged on a Pay as you Go style. The free tier is available, and the charges are levied only after certain thresholds.
Major variables delineating the pricing structure are as follows.
Data Stored
Database Location
Operations
Bandwith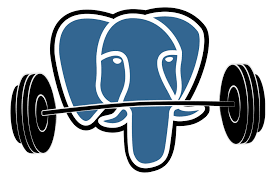 Postgres is an open-source object-relational database system having 30 years of active development. It is known for the robustness of features, reliability, and performance.
Features
Free to download: This open-source can be downloaded easily from the official website of PostgreSQL.
Programming language compatibility: It supports various programming interfaces like JAVA, C/C++, Perl, Python, Tcl, Ruby, and Open Database Connectivity (ODBC).
Operation systems compatibility: PostgreSQL runs on all leading OS like Linux, Microsoft Windows, UNIX, MacOS X, and more.
Secure: It follows various security aspects, such as providing a robust access control system, supporting row-level and column security, and multiple Authentications like GSSAPI, LDAP, and so on.
Other features worth mentioning are compatibility with data integrity, multiple data types, support for numerous SQL features, reliability, extensibility, and more.
Pricing
It is free even for commercial software offerings.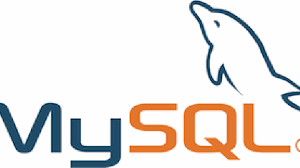 A relational database management system, MySQL, is utilized for a vast range of purposes that include e-commerce, data warehousing, and logging applications.
Features
Convenient to use – If the developers have some basic idea about MySQL, they can create and interact with MySQL by using straightforward SQL statements.
Secure – It comprises a robust layer of data security, which keeps sensitive data away from intruders. Passwords are encrypted in MySQL when developers connect to a server.
Free to download – MySQL is free to use, and developers can download it from MySQL official website without any cost.
Client/ Server Architecture – MySQL obeys the working of a server/client architecture. There exist a database server and many random clients that communicate with the server.
Speed- One of the fastest database languages, MySQL, is supported by many benchmark tests.
Other features are operating system compatibility, scalability, flexibility, memory efficiency, roll-back, high-performance, partitioning, and many more.
Pricing
Free Version
MySQL Standard Edition – $2000
MySQL Enterprise Edition – $5000
MySQL Cluster Carrier Grade Edition – $10,000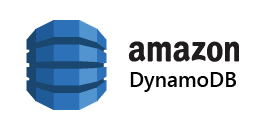 It is a document and key-value database, which delivers single-digit millisecond performance at any scale. It is a multi-region, fully managed, lasting, multi-master database with backup, built-in security, and in-memory caching for internet-scale applications.
Features
Serverless: There are no servers to patch, provision, or manage with DynamoDB. There is also no software to install, preserve, or operate. DynamoDB scales tables automatically to adjust for capacity and performs with zero administration. It comes with fault tolerance and availability, removing the need to design your app for these apps.
Scalable Performance: It supports tables irrespective of its size with horizontal scaling. DynamoDB can scale to over 10 trillion requests every day with peaks of more than 20 million requests every second.
Enterprise Ready: Created for mission-critical workloads, DynamoDB supports ACID transactions for a wide set of apps that need complicated business logic.
Pricing
DynamoDB levies charges for writing, reading, and storing data in your DynamoDB tables with optional features you wish to enable. It features a couple of capacity modes (provisioned and on-demand), and those are available in specific billing options for processing writes and reads on your tables.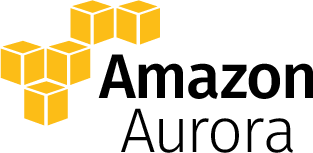 Amazon Aurora is built for the cloud and is a relational database compatible with PostgreSQL as well as MySQL. It brings together the availability and performance of conventional enterprise databases with the cost-efficacy and simplicity of open source databases.
Features
Multi-AZ Deployments with Aurora Replicas: When instance failure occurs, Amazon Aurora uses the technology of RDS Multi-AZ to automate failover to one of up to 15 Amazon Aurora Replicas developers have created in one of the three Availability Zones. In case a failure leads to no replica, Amazon RDS will try to develop for you a novel Amazon Aurora DB instance.
Five times throughput than MySQL: Testing on average benchmarks like SysBench has shown a five times rise in throughput performance compared to stock MySQL on equivalent hardware. Amazon Aurora uses various hardware and software techniques to ensure that the database engine can make the best use of memory, compute, and networking available.
Other notable features include Push-Button Compute Scaling, Low-Latency Read Replicas, Storage Auto-Scaling, Global Database, Instance Monitoring and Repair, and more.
Pricing
You do not have to pay fees up-front and there are no minimum fees. It works under a pay as you go model.

It is a database hosted by the cloud. Data is stored in the form of JSON and synced in realtime to all clients who are connected. When you create cross-platform apps with our Android, iOS, and JavaScript SDKs, all of your clients share a single Realtime Database instance and obtain updates automatically with the latest data.
Features
Simple app development: With Firebase, developers can focus on creating the best apps for your venture. The internal functions and operations are solid. They can handle the Firebase Interface. Developers can invest more time in developing high-end apps that users want.
Excellent in-built Analytics: One of the most critical features of Firebase, the analytics dashboard is free of cost and can report 500 types of events, each having 25 traits. The dashboard is top-rung for taking note of user behavior and measuring the different traits of users. Finally, it helps developers understand how people use these applications so that the professionals can optimize them in the future.
Pricing
Spark Plan – Free
Blaze Plan – Pay as you go

It is an award-winning NoSQL cloud database, which is distributed. It offers unparalleled performance, versatility, financial value, and scalability across on-premises, cloud, distributed cloud, hybrid, and edge computing deployments.
Features
Built for high demand: Possess an elastic, distributed, and in-memory database on your cloud. It is what the architect would choose for NoSQL.
Fast creation: With the selection of tools, SDKs, and tutorials, developers can build apps fast on the stack and deploy at your edge or in your cloud.
Low TCO – Work at capabilities with Kubernetes-powered cloud-to-edge management. Deploy in your micro-data center, VPC, or edge device and scale securely, globally, and in an affordable manner.
Pricing
Couchbase Cloud provides competitive pricing and licensing for NoSQL database. For more info, please refer to the pricing page.

The Managed Databases of DigitalOcean are a high-performance, wholly managed database cluster service. Utilizing managed databases is an excellent replacement for manually installing, configuring, maintaining, and secure databases.
Features
Cluster Configuration – Developers can use three kinds of nodes with DigitalOcean Managed Databases
Standby Nodes
Primary Nodes
Read-only Nodes
Flexible Server Reconnection: Node failover, platform maintenance updates, or brief outages of about 5 to 10 seconds can occur and lead to the disconnection of your applications from your database nodes. In case your application does not connect during one of these events and is not designed to opt for a reconnect, this may create disruptions in the app's service even if the standby node or node is back online and in a position to accept requests.
Other important features are high availabilty and feature availability.
Pricing
Starts at $15/ month

Considered among the most famous open-source relational databases, MariaDB Server is made by the developers who had developed MySQL. It forms part of most of the offerings of cloud and is the default in most Linux distributions.
Features
MariaDB incorporates a huge selection of storage engines like high-end storage engines so that developers can work with other RDBMS data sources.
MariaDB has a license from LGPL, GPL, or BSD.
The database operates on several OSs and supports a huge variety of programming languages.
MariaDB makes use of a popular and standard querying language.
It provides Galera cluster technology.
It proffers support for one of the most well-known web development languages, PHP.
MariaDB also provides several operations and commands that not available in MySQL and replaces features that impact performance negatively.
Pricing
Free to download.
Mobile App Backend Databases | Comparison Table
Provider
Category
Pricing
Back4App
SQL or NoQL
Free Tier
Paid tier at $5/mo
Cloud Firestore
NoSQL
Free Tier
Resource-based pricing
Postgres
SQL
Free to download
Managed hosting at $15/mo
MySQL
SQL
Free to download
Managed hosting at $4.99/mo
Dynamo DB
NoSQL
Free tier
Pay as you go pricing
Aurora
SQL
Free tier
Pay as you go pricing
Firebase Realtime DB
NoSQL
Free Tier
Resource-based pricing
Couchbase
NoSQL
Free Trial
Paid plans under quotation
Digital Ocean Managed Databases
SQL or NoSQL
Pricing starts at $15/mo
Maria DB
SQL
Free to download
Conclusion
This article compared the best ten databases to build a mobile app against variables like data structure, licensing terms, scalability, and pricing structure. Hopefully it will help you to make a more assertive decision.
What is a Database?
An organized collection of structured data to make information accessible, easy to update, and manageable is called a database. In layman's terms, a database is a place to store data.
What variables to consider when choosing a database?
– SQL vs. NoSQL
– Scalability
– Price structure
– License terms
– Self-hosting vs. Managed-hosting
What are the best database services for a mobile app?
– Back4app
– Firestore
– Realtime Database
– MariaDB
– MySQL
– Postgres
– AWS Aurora
– AWS Dynamo DB
– Digital Ocean Databases
– Couchbase