More Good Reasons to Work with Back4app
Barely two months remain to the scheduled closure of Parse.com on 28th January 2017. If there are any developers or enterprises out there still pondering which alternative App development and Parse Server hosting solution to choose, final decision time is here. Recent major improvements in Back4app's Parse Server platform ensure that it continues to provide the most efficient and economical alternative to Parse.com. New clients soon recognise that Back4app is much more than an acceptable substitute but in many respects, it offers them far superior service levels than the competition. When you consider factors such as App migration, performance, reliability, customer support, flexible user plans and the availability of many other valuable features Back4app becomes the professional app developer's preferred platform choice.
No Treading Water
Backend development resource provision needs to be as dynamic as the app development processes they support. The Back4app team is pleased with the range and nature of the services they currently provide, but they remain dedicated to continually improving the feature range and value. Within the last month, Back4app introduced support for custom analytics, multiple user accounts and support for front-end code. Now an additional new set of platform improvements makes it possible to utilise even more of Parse Server's great potential and to duplicate features that parse.com users so highly value.
Manage Parse Server Versions
It is easier than ever to keep up to date with the latest Parse Server version and so ensure full compatibility between app and server version. All it takes is a single click on the Change Version option to upgrade or downgrade server versions.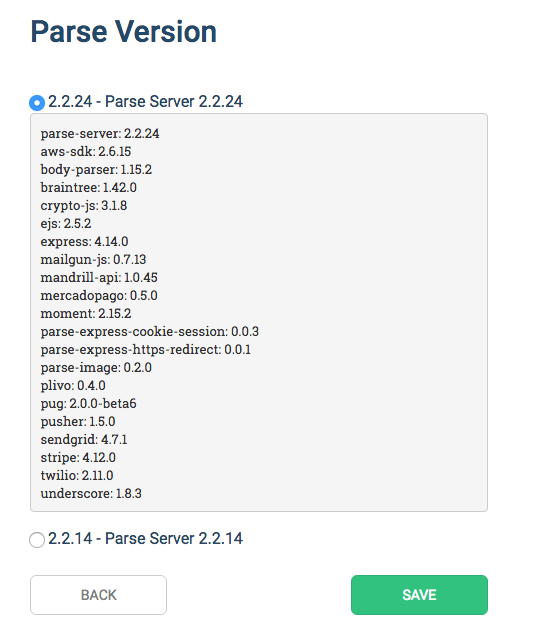 Export JSON files
Users can directly export JSON files directly from the dashboard with a single click. Back4app now gives users exactly the same options they have in Parse.com to select the data they want to export with the file sent directly to their mail box. The actual procedure could not be any simpler:
1. Select the data to export.
2. Select the Export this data from the options menu.
3. Click the Export button – the data is immediately sent to your mailbox.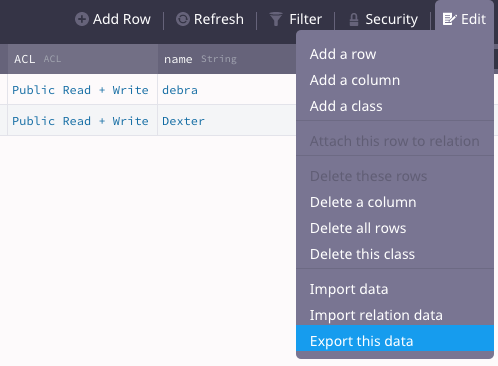 Note: You should update your Parse Server to the most recent version to enable this feature.
Import JSON Files
As well as exporting JSON files, it is easy to import JSON files into Parse Classes with the import file tool:
1. Select the class to import
2. Select Import data from the options menu.
3. Click the Upload a File button – the file is sent to your mailbox.

Note: You should update your Parse Server to the most recent version to enable this feature.
Webhooks
Webhooks server to server communications keeps developers informed on app events connected with various user and device interactions. They are free to work in their preferred coding language and define a URL to receive a POST linked with a trigger, for example, beforeSave and afterSave on objects, or when a certain cloud function is called. As long as the server is running and the cloud code is able to integrate with webhooks, they can take advantage of this useful callback requests arrangement.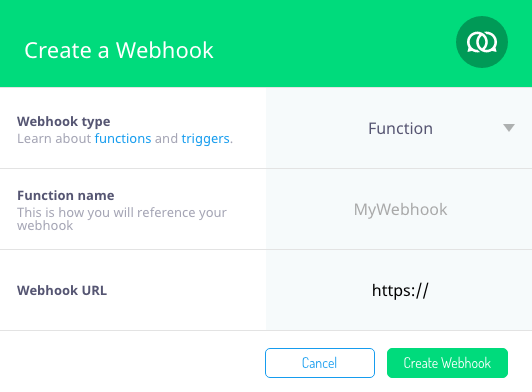 Jobs on Parse Dashboard
For the developer's convenience, Back4App's powerful Jobs management feature is now also available from the Parse Dashboard.
Did you like this post? Sign Up Back4App for FREE.
Why is Back4app an attractive solution for developers to consider?
For the developers who are still wandering to get the best BaaS alternative for their applications, Back4app can work great. It is because this is not only one of the best BaaS available but can offer you effective Parse hosting services too. Back4app is offering more economical, efficient and superior service levels to its users.
What type of support solutions are being offered by Back4app?
Back4app is continuously offering amazing solutions for its users and its supported services are with no exception. It is offering following support for its users in the best possible way:

-Multiple user account support
-Custom analytics 
-Front-end code support

An additional platform improvement set is letting developers utilize the great potential of a parse server. 
Does Back4app offer export and import of JSON Files?
Yes, Back4app can let you import and export your JSON files anytime anywhere with ease. Fortunately, the process of importing and exporting your JSON files data doesn't contain any complex steps. However, it is highly recommended for users to update their Parse Server to the latest available version to utilize this feature in a more effective way.