Tips on Running a Successful Software Development Company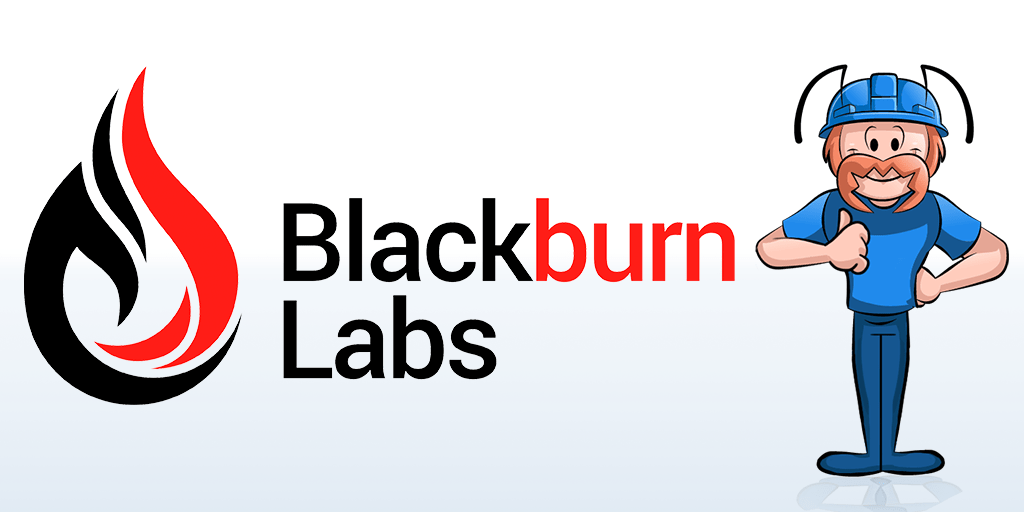 Blackburn Labs' Partnership Journey with Back4App
Since the initiation of our Partnership Program, Back4App has been collaborating with elite software development companies from around the world. On this post, I'm going to share the experience of one top Back4App Partners the Blackburn Labs. 
Blackburn Labs, a US-based software engineering company, is one of those committed, motivated, and experienced Back4App partners. With a team of engineers, architects, and process specialists, Blackburn Labs provides services to a great client like Brigham & Women's Hospital and MyBodyGallery.com. 
The beginning of Blackburn Labs' story was a typical dream transformation for entrepreneurial-minded people. Rob Blackburn, a prolific and skilled software engineer worked for multiple large global corporations. The "smart tech guy", warmly regarded by his colleagues and employers, rose to jobs like the Director of Software Engineering and VP of Engineering over a span of 18 years. However, as Rob's responsibility and experience in the industry expanded, his dedication to innovation and the urge for real impact through technology became too big to be contained by a 9-5 safety net. 
Therefore, he struck out on his own as an independent contractor. As the business grew Rob took on subcontractors to grow his business, eventually partnering with his wife, a talented Data Scientist, to form Blackburn Labs. 
For the past 5 years, Blackburn Labs has explored and discovered its unique advantages. Facing high volume competitor in the software development industry, Rob grew to understand their core values as well as their challenges. 
Rob shared his experience and understanding with us: 
How did you find the motivation transforming from a developer to the owner of Blackburn Labs?
R: Back in the corporate world, I had always found my passion for innovation regardless of the projects. Every time I worked on a project with a great social pursuit, I was energized by the work and felt elevated by the works' impacts. After understanding my craving for the autonomy of choosing and working for things that I love, I made the decision to leave my corporate job and become an entrepreneur.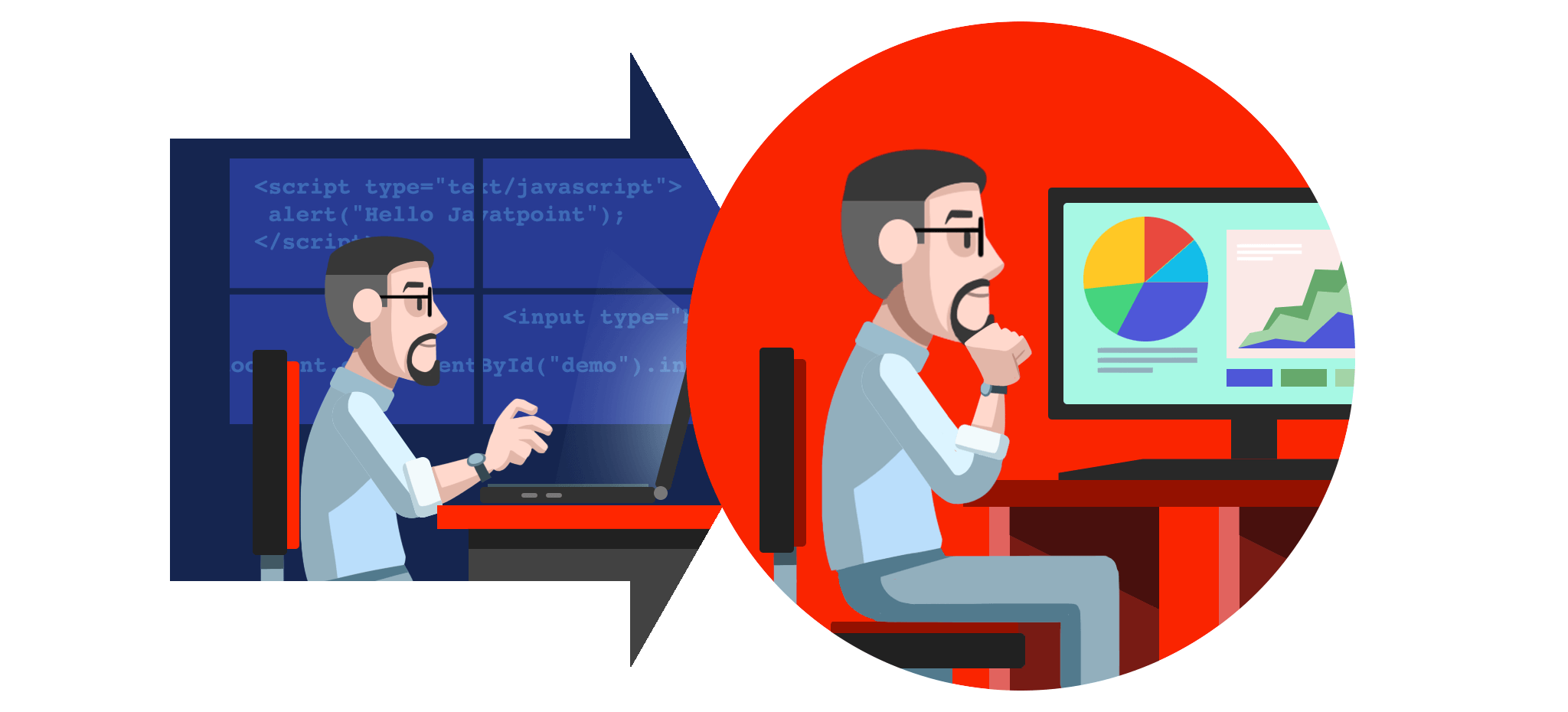 What has changed in the past 5 years? What stayed the same?
R: Things always change in the tech world, especially the users' behavior and their sensitivities to digital productions. We adapt and adjust accordingly. However, there are core beliefs that we have kept throughout the years. 
We are "Entrepreneurs for Hire", not just software developers. 
We not only develop projects for clients; we collaborate with them and share their mission. We focus on creativity, innovation, and productivity first, and show our clients how to make their vision come to life.  
We are our customer's collaborators and partners.
The type of service that we provide is very entrepreneurial and innovative, requiring a high level of collaboration Therefore, prompt and accurate communication with our clients is the key to deep and fluid comprehension. This is why we are entirely US-based and do not offshore any resources. Plus, onshore production adds an emotional validation that makes our clients feel supported and cared for all the time. 
We are our customer's technology guru. 
We are passionate about technology on our customer's behalf. They need someone who has decades of experience with multiple different technologies and can advise them on what the best approach might be or what the latest and hottest tech is or what is simply a fad. 
Are there consistent challenges as well? 
R: Yes. With a strong set of core values, I consistently face the challenge of managing the risk as an owner. Producing an awesome application is only a piece of the puzzle of running an awesome company. Without the safety net of the large corporate environment, I have to consider multiple aspects of the operation: 
Balancing the books

Managing overhead 

Resource management

Downtime between projects 

Customer prospecting & acquisition 

Customer satisfaction and project management

Marketing, advertising, and socialization

Managing legal compliance

Employee training, benefits, and onboarding

And much more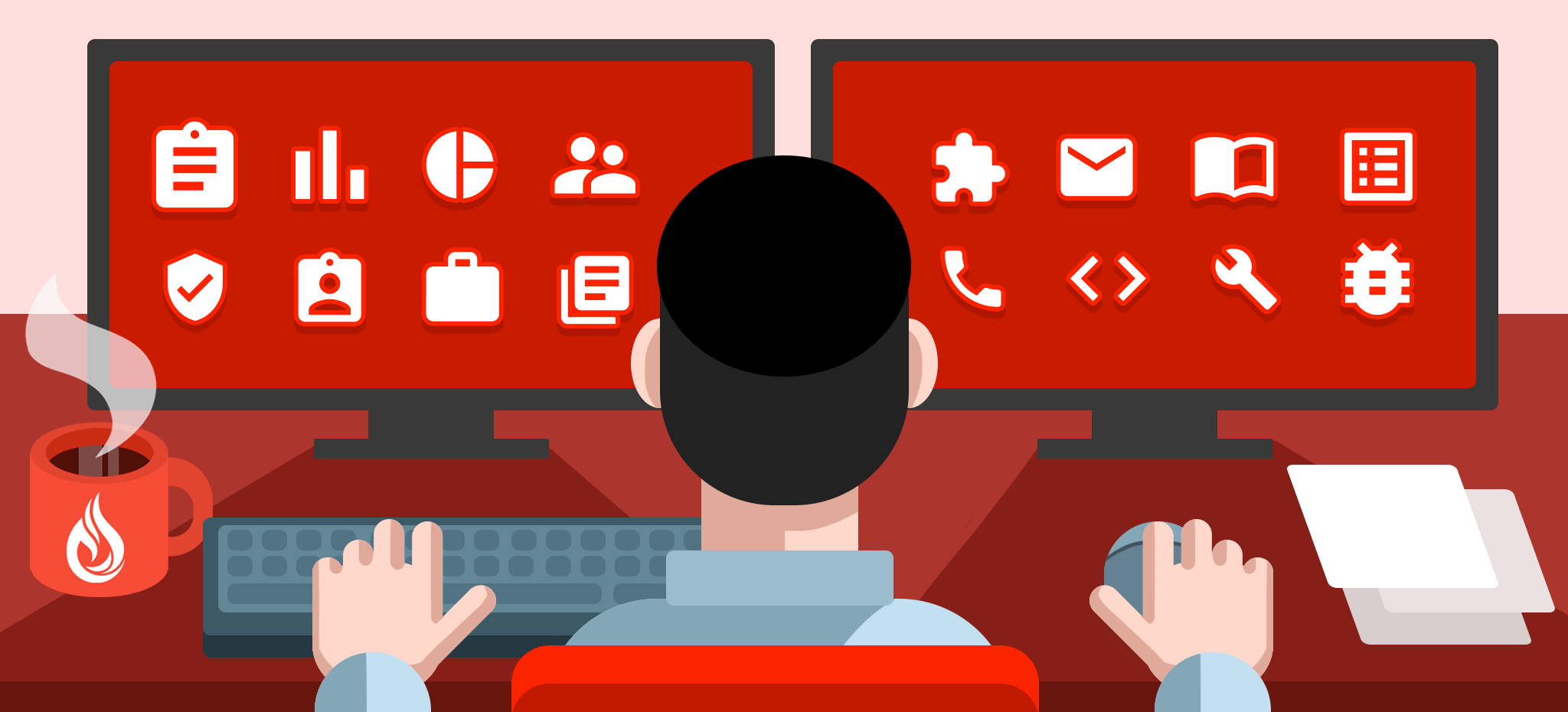 One of our greatest challenges, however, is helping clients see the difference between using an onshore partner like Blackburn Labs compared to an offshore team. Both types of teams have their places, with strengths and weaknesses. Knowing those differences is important in making the right decision for one's project. We've helped many clients onboard and mentor their offshore team when that's the right fit for their project. 
Nonetheless, because most innovation-focused onshore companies, such as Blackburn Labs, often have higher hourly rates, keeping the team as efficient and productive as possible is key to delivering quality service for our clients as well as remaining competitive. In order to remain competitive, yet adhere to our core values and high standard of quality, I have been careful to find key business partners, like Back4App, to reduce our overhead and speed our project delivery time… 
Why did you choose Back4App in the first place? How did you become a partner? 
R: Initially, I was interested in the Parse technology. After using it, I found Back4App's proprietary features to be much more than simply Parse. Some of my most used features are the multi-tenant dashboard, auto-generated API references, automated backups, rapid platform & data replication cloning, as well as global & redundant cloud infrastructure. However, given how many clients we have in life science, one of the most critical features for us is the ability with Back4App to quickly stand up dedicated servers that are HIPAA compliant. 
Back4App allows us to build, configure, and deploy an app's entire backend, including an API-layer and DB, in minutes. Something that would have taken days, if not weeks, with the older method. With a web-app centric mindset built into the platform, Back4App's platform brings a fluidity to our projects. Plus, because of Back4App's open-source framework, there is a hub of APIs and SDKs for almost everything. This allows us to adjust and extend the technology stack as the client's requirements evolve, without spending time to adopt a different stack. Put all this together and it's easy to see why we became a partner. Not to mention all the other benefits that the partnership provides, specifically around cutting down my production cost and technical support.
R: Happily! Prior to using Back4App, I had a few DevOps contractors I used for various projects. For each project, we needed to set up the back-end infrastructure, which included standing up and configuring the server, databases, middleware, firewalls, security, among other things. Given that our clients hired us to be their innovators, partners, and technology advisors, spending the first days or weeks of a project doing server setup would often be anti-climatic and costly for the client. 
Now with Back4App, because of its automated features, the platform takes care of all my back-office infrastructure needs, which saves a significant amount of time and energy. In fact, for a recent project, MyBodyGallery.com, we delivered the entire initial project in just 3 weeks. Had it not been for Back4App allowing us to focus exclusively on the frontend and data content, this would never have been possible.
Not only does it allow my engineers and architects to dive right into the UI and content of an app, it gives clients greater financial freedom too because Back4App is so competitive with their pricing despite being such a high quality and robust solution. 
First, all non-production servers simply use the free plan. The greatest feature is these free servers do not go to "sleep" after a period of inactivity like most hosts do for their free plan. This is important for us because we have the client validate and test each feature we complete as we complete them. It makes us look bad if every time the client goes to review a change on the dev server, it takes it 5 minutes to "wake up" and respond. The client gets a sense of the true performance of their app despite it being completely free. 
Second, the production servers start at only $25/mo for robust high-performance infrastructure and platform, which would have cost more on something like AWS or Azure, and would have taken up valuable project time to set up and configure. This moves to the conversation with the client away from infrastructure costs, and back to the work of innovating and building them something awesome.  
By being a partner of Back4App, we reduce project costs by thousands, or even tens of thousands, of dollars while retaining our profits and high standard of quality for our clients. 
That's incredible! What other values did you find from being a partner of Back4App? 
R: Trustability. 
Blackburn Labs highly values our involvement in a client's project development. That's why we consider ourselves "entrepreneurs for hire" rather than just a development company. We spend a substantial amount of time understanding the scope of a project and producing the best solution for the project. By the time we get to the development phase, we are just as emotionally invested and passionate about the product as our clients are. We want nothing but the best for the app.
Back4App supports Blackburn Labs the same way we support our clients. Your team has worked side-by-side with us over weekends and late at night to address issues and ensure the best experience for the client. 
Whenever we had an issue, the direct access to Back4App immediate support really helps my team find a solution as quickly as possible. We utilized the Slack channel to raise questions, request topics for the technical training, and gain insights into best practices. Back4App's team has always been amazingly responsive. Being the owner of a small company, I find Back4App a perfect partner that takes care of some of the stressful and uneasy aspects of my work, and at the same time, shares similar values in communication and support. 
Blackburn Labs logo — polar opposition of the colors black and red, as the flame rising from a beaker, indicates the humbleness of decade-long hard work as the fuel for innovation that everlasting to enlighten others. "Professional and often went above and beyond the scope of work", addressed by the Director of CV Innovation at Brigham and Women's Hospital, Blackburn Labs may be the ideal entrepreneur for hire to develop your next upcoming projects.   
Back4App is now actively partnering up with software development companies of all sizes. For full partnership benefits, check it out. 
Ready to apply to be a partner? Apply NOW. 
What is "Blackburn Labs"?
Blackburn Labs is a US based software engineering company which was found by Rob Blackburn who transformed his dream to be an entrepreneur.  He used his experience and skills to team up with his wife to start Blackburn Labs.
It has provided services to some big clients such as Brigham & Women's Hospital and MyBodyGallery.com.
Do Blackburn Labs provide Offshore services?
The answer to this question is no.  It is due to the fact that Blackburn Labs services are very technical and detailed. They require in depth communication with their clients in order to provide quality products. They need to have prompt and to the point communication so they don't go offshore with their services.
What made Blackburn Labs to work with Back4app?
Following points played an important role in this partnership.

-Excellent features such as Multi-tenant dashboard and having dedicated servers that are HIPPA compliant.
-Back4app feature to deploy an app from its blackened within minutes.
-Great custom care as back4app treated Blackburn Labs as they used to treat their own clients.
-Back4app provides a hub of APIs and SDKs due to being open sourced.

So, these are some main points.