Top 5 Alternatives to Linode
This article will explain the best five alternatives to the Linode cloud platform. It will cover a basic description of each provider and highlight its core features.
What is Linode?

When it comes to selecting the best cloud service providers, things get tough because there are many options. The worst thing here is that being a lot, only a few provide reliable services. In web hosting and cloud server services, Linode is a platform that offers very reliable services for its users.
The services are not only excellent in terms of performance, but they are also very affordable. The best part about Linode is that it is a platform that is providing its services to different users for several years. It makes it a very reliable platform for getting these services.
Linode Features
Linode comes with a lot of exciting features. Here we have mentioned some of the features of the hosting services of Linode.
Virtual Machines
Control panel integration.
File management services.
Database Support.
Kubernetes
All of these services and features make Linode a perfect option for most users. However, sometimes there is a need for some other features. In this case, it is essential to know about your requirements and the services that you are getting.
So, here we will discuss some of the best alternatives that you can use for Linode. Make sure to compare the features with the requirements to understand better which service providers meet your needs in the best manner.
Top 5 Alternatives to Linode
The following are the 5 best alternatives for Linode.
1. Digital Ocean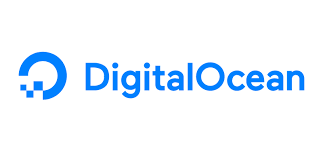 If you are searching for a reliable platform that helps you run your application's hosting needs, this is the best platform for you. It is a platform that provides hosting services that run on cloud servers, so there is no need to worry about things like local services and location.
It means that with the cloud servers' hosting series, you can have full control of your application's infrastructure. Not only does this platform provide exceptionally well services, but it is very affordable when it comes to rates that you have to pay for using its services.
Core Features
The core features of the DigitalOcean web hosting platform are listed below.
Flexible hosting services.
Virtual Machines
Databases
PaaS Platform
Load Balancers
2. Vultr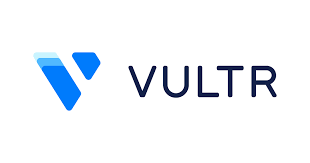 Vultr is a cloud hosting platform with 17 data centers spread across the globe for the best performance and reliable services.
Core Features
The core features of the Vultr web hosting platform are listed below.
Bare metal servers, Virtual Machines, and storage
File management services.
CMS support.
Storage limits.
Security services and tools.
3. AWS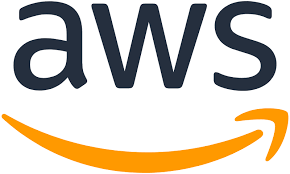 Cloud hosting services are not only about making your application go online, but they are a lot more. It is why businesses and organizations carefully select their web hosting service provider. AWS or Amazon Web Services is a platform backed by Amazon that provides its world-class web hosting services with many unique features.
Core Features
The core features of the AWS web hosting platform are listed below.
EC2 Virtual Machines
EBS – Elastic Block Storage
S3 File Storage
Load Balancers
CDN
4. GCP

GCP or Google Cloud Platform is a set of services provided by Google and one of their best services infrastructure hosting services. With these services at hand, you can host anything from blogs to very well-performing websites.
The great thing here is that you do not need to write code for all of these services. GCP works on click and deploy solutions for easier development and deployment.
Core Features
The core features of the GCP hosting platform are listed below.
Data management
Virtual Machines
AI and ML
Great Scalability options
Automatic load balancing features for better performance even in hefty web traffic
5. Azure

Azure is a platform offered by Microsoft, and it has a lot of tools and services for the developers. One of those is the hosting service, and these hosting services are managed by the public cloud computing platform of Azure.
So, if you are looking to build an application with or get only hosting services, you can use Azure for both these needs. One of the best parts of Azure hosting services is that these services are compatible with applications developed in different programming languages.
Core Features
The core features of the Azure web hosting platform are listed below.
Virtual computing
Analytics
Networking
Storage management
Load Balancers
These are some of the key features which make it a good alternative to Linode.
Final Thoughts
Selecting the right cloud hosting service provider is very important because your website's performance will depend on how well the services are. These services not only need to fulfill all your requirements, but they also must be well-performing and reliable to make your applications perform exceptionally well.
Here we discussed some of the best alternatives to Linode that you can select for cloud hosting services. It would help if you checked each of them for their features and compared them to our requirements to get the best experience from that service provider.
FAQ
What is Linode?
It's a cloud hosting provider based out of the USA.
What are the core features of Linode?
– Virtual Machines
– Block Storage
– Object Storage
– Backups
– Load Balancers
What are the best alternatives to Linode?
– Digital Ocean
– AWS
– Vultr
– GCP
– Azure