The best BaaS for your Android App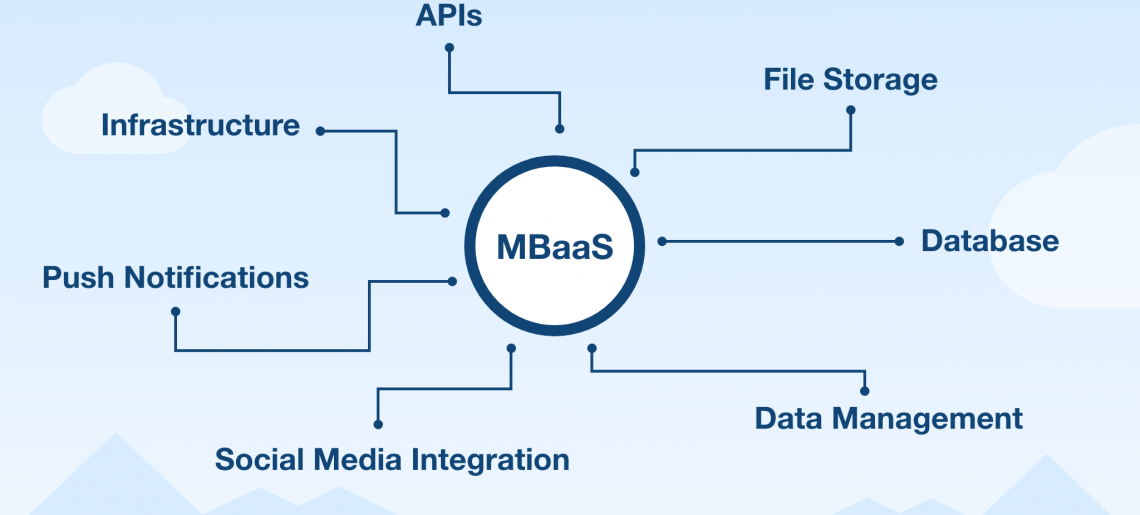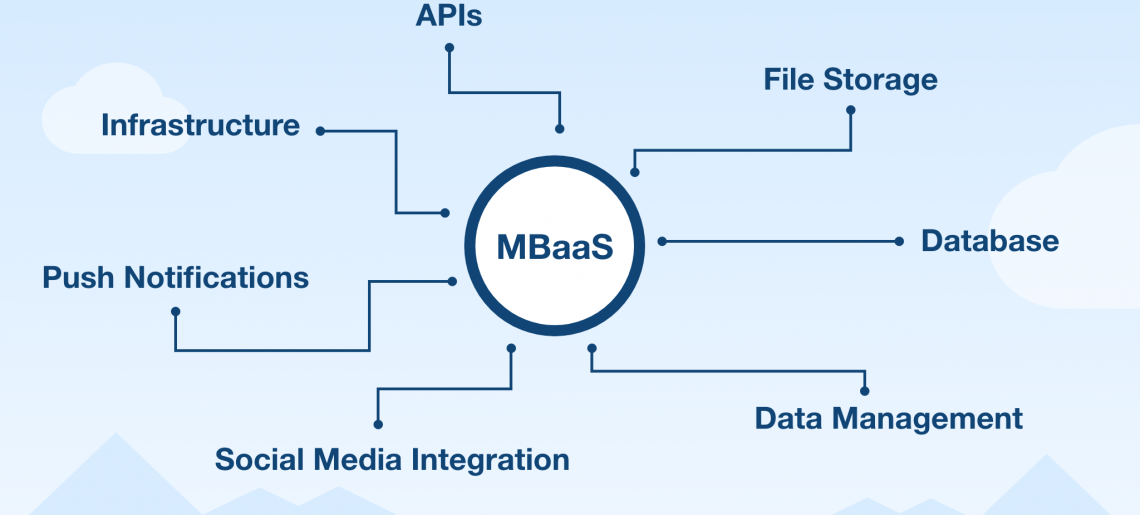 BaaS also known as Backend as a Service. mBaaS solutions are meant to help mobile application developers in linking their applications either websites or mobile to the cloud services with the help of API (Application Programming Interface). Even more, mobile backend as a service is also making grounds to help developers in improving user-management, accelerating their development processes, providing Features like push notifications, and much more than these. All and all, Mobile Backend as a Service platforms are full of amazing Features which can make it easier for developers to manage backend services of their applications in the best possible way. Some of the most common Features of mBaaS solutions include APIs, email verification, user authentication, push notifications, database management, user management, sending messages, reset passwords and much more. 
Introduction to Android
Various devices are using Modified Linux Kernel, and these are normally android gadgets. Therefore, android platforms are the ones which are making use of this Modified Linux Kernel. Firstly, if we are going to talk about android platform's origin, then we can relate it to Open Handset Alliance safely which introduced it for the very first time. This alliance was basically a collaboration between various prominent organizations, such as HTC, Motorola, Google, etc.
If we are going to be more précised about this then it was done in November, 2007. An android platform is using Java programming language to run multiple applications in the system. However, the hybrid development solutions have made it even easier for the developers to develop excellent mobile applications by using a single operating system or platform. Even more, it is also allowing developers to manage designing process with ease which will not only make them able to save money but can also help the developers in introducing new applications with cool Features in the years to come.
However, using both of these platforms to develop applications can also make the MVP complex at the same time. It can also result in delaying understanding of customers, and increasing development cost. While, when it comes to know the people who are using android platforms then you will be amazed by its user base. It is because about 80% mobile users are relying on android. So, if you are planning to target a significant portion of a market then it is highly important for you to prefer using android. It is more commonly being utilized in emerging markets like South Africa and Asia.
However, when it comes to develop the best android applications which can ensure better user-experience then you must consider an effective android mBaaS solution for this.
Best mBaaS platforms for Android
When it comes to find out the best mBaaS platform for Android then there are plenty of solutions available in this market. While, we have compiled a list of top 5 mBaaS platforms for Android which can be more effective for you to consider in this regard:
Have a look at the details given below to know more about these top platforms:
Back4App
This is one of the most major open-source BaaS providers which runs more than 80 thousand applications. This platform can offer you plenty of Features which will help you to complete application development process efficiently. Back4app is completely easy to use and flexible in its properties. You can easily scale its services when needed. Overall range of Features is pretty exciting and simpler in their functionalities. However, when it comes to Price range of back4app then it is easier to customize as per your needs. Even more, support team of bac4app is always ready to help queries and questions of its users.
Features
Smoother hosting
Push notifications
Email notifications
User management
Database GUI
GraphQL and REST APIs
Administration panel.
Pricing
Available to use for free
Pro version starts from $5/month.
Parse
This is one of the most well-known and very first mBaaS solutions in the market. In the beginning it was owned by Facebook. Later, in 2016, Facebook decided to open-source this solution. Parse is one of the pioneers of mBaaS solution providers. With the passage of time it has come up with various communities and blogs which ensure that no one can overlook the utility of this solution. All and all, this platform is simple to use and highly flexible, and scalable too.
Features
Database GUI
REST API
Email verifications
Push notifications
Geofencing
Price
Firebase
Google made a step forward in the digital world in 2014 to acquire firebase services. Among all other mBaaS providers Google found Firebase most promising. Later, Google revealed the availability of its Features and services in Google Developers conference. Overall, this platform is completely smooth to run and famous for its real-time database feature. Most amazingly, this tool is also available to use for free. Also, firebase is one of the most prominent platforms which is working more to make things easier for its users.
Features
Real-time database
Push notifications
Analytics
Hosting
Price
Free trial available
Pro version starts from $25/month.
Kinvey
Kinvey is also an amazing mBaaS solution which is putting other similar options in a high competition with its rich range of features. This BaaS solution is offering a range of unique Features for entrepreneur clients. Even more, some of the coolest tools of Kinvey are including data storing and modeling along with locations awareness and business logic options.
Features
Microservices
Cloud Solutions
Cloud services
Price
Free trial available
Pro version is starting from $2500/year.
Backendless
Do you want to get rid of stressing backend coding? Backendless is an effective solution to fulfill your desires in this regard. This is an effective solution which can provide you easier management solutions. Its amazing range of unique Features are making it one of the best mBaaS solutions to consider.
Features
Database
File Storage
Cloud solutions
Geolocation
Messaging
Price
Free trial available
Pro version starts from $15/month.
These are some of the best options which you can consider for your next android application project with ease. Identify the needs of your application and choose the best solution accordingly. 
Want to know more about BaaS? Please read the article BaaS | Backend as a Service.
General FAQ
What is BaaS?
BaaS stands for Backend as a Service and  is a platform that automates backend side development and takes care of the cloud infrastructure. To know more, please read BaaS | Backend as a Service.
What are the best BaaS for Android development?
The list of Backend as a Service for Android development includes:
– Back4app
– Parse
– Firebase
– Kinvey
– Backendless