Best 25 Mobile Development Tools
This article will explain the best 25 mobile development tools. It will cover categories like backend services, machine learning, repositories, cross-platform frameworks, etc.
The fact mobile application usage is increasing is pretty inevitable. Think of any aspect of human life and most likely there is an app! A mobile device filled with applications controls human actions today, truth be told.
Having a flourishing mobile application for your business is vital in an era when humanity is so influenced by the use of apps, thanks to evolving technology. In a tech-savvy world where building an application in a matter of minutes is nothing short of astonishment, you have no excuse not to build one.
You should be methodical regarding mobile application development tools. You can have tons of tools at your disposal for building mobile apps today.
This context will take you through a list of the best 25 mobile development tools. Equip your device with these tools and you will be all set to excel in the mobile development process.
What is mobile development?
Mobile development is a not-so-obvious term as it seems. Being said that, it is not just about developing apps, although undeniably a significant part of it is.
Mobile development circumscribes the development of applications for mobile devices and all other kinds of wearable devices like smartwatches, tablets, etc. which run on an indeterminate mobile operating system.
Also, mobile development is not purely about developing applications, since website developers also use this process today to develop ways how users can access apps on devices.
It is more than just an opportunity for an individual programmer to create a project. It is absolutely for the entire software development world.
As a greater number of people are becoming involved with using mobile devices today, mobile development is certainly becoming the future of development.
Why go for mobile development?
Mobile applications assuredly bring a lot of benefits for businesses, nowadays. There are several ways an organization can profit from marketing apps. Here is a shortlist of the same.
Applications help businesses stay front of mind with customers. When someone has your application on their home screen, it encourages them to communicate with your organization when your product type comes to their mind.
Clicking an application is more convenient and quicker for a user than accessing a website even if they have bookmarked it
Users can quickly and easily capture data from an app concerning buying habits, use, and activity
Apps make it easier for corporates to interact with their prospects and customers, including prompting actions through push notifications
Last, applications boost up the productivity of a business by enhancing communication with staff and contractors
The best 25 tools for mobile development
Here are the best 25 tools for mobile development.
Category
Tools
Backend Services
Back4app
Firebase
Heroku
Digital Ocean App Platform
Backendless
Cross-Platform Frameworks
React Native
Flutter
Xamarin
Ionic
Cordova
Push-Notifications
One Signal
AirShip
Pusher
Mobile Analytics
Google Analytics
Amplitude
MixPanel
Repository
Bitbucket
GitHub
GitLab
Database
Postgres
MySQL
Redis
Machine Learning
Google ML Kit
AWS Amplify
Scikit Learn
Keep reading to know more.
Category: Backend
Back4App

Back4App is a robust cloud back-end with tons of notable features that aid mobile developers with their app development tasks.
It comes with LiveQuery, version control, an intuitive dashboard, Real-Time databases, an excellent command-line tool, replica set, detailed analytics, GeoQueries, multi-app occupancy, and Auto-scaling.
Mobile developers can initially start working on this platform with a free plan. However, as they deploy more advanced resources, they need to pay for the services.
Back4App involves a lot of tutorials and guidelines, which makes it an incomparable back-end option for mobile developers, especially when they are looking forward to producing quality.
Thanks to the developer's community that is always ready to assist new developers and help get rolling with reduced hassles. It is a great idea to consider asking for help from the developer's community whenever you require a professional helping hand in your app development project.
Backendless

With Backendless, mobile developers can go through an experience as enjoyable and efficient.
It is a VADP that inherently integrates API (application programming interface), user management, and database features with a user interface and cloud-based interface builder.
This powerful mobile BaaS allows developers to send emails and push notifications to customers while providing geo-location and real-time chat functionality.
Backendless is a customizable application- developers can personalize it through manual codes or deploy the built-in logic builder (codeless).
No code database of Backend makes data management of cross-platform simple by managing your schema, table hierarchy, and data relations without coding.
Key advantages of using Backendless include:
Building mobile and web apps quickly with the Backendless visual user interface Builder
Using a Backendless Real-Time database to manage all of your customers
Server-less hosting applications on cloud servers of Backendless or managing the platform on your servers with the Backendless Pro product
Building APIs graphically with or without code
Heroku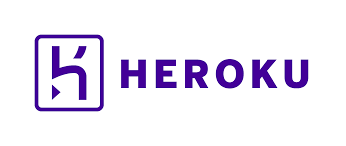 Heroku a cloud-based application platform that integrates data and computes with an amazing developer experience.
In addition to providing an incredible developer experience, Heroku Enterprise offers compliance, enterprise-level tracking, and collaboration.
The mobile development teams can implement this application to find the fastest route to convey a reliable customer experience at scale.
Heroku offers increased privacy in a remote runtime environment. Besides, it offers uninterrupted scalability to meet corporate demand.
Heroku comes with a range of worthwhile features that include:
Simplified compliance with SOC, PCI, and HIPPA
Build customized experience through combination with Salesforce data
Unified dashboard to control apps, billings, add-ons, permissions, and so on
Automated continuous integration/ continuous delivery workflows for paradigmatic collaboration
A vast ecosystem of over 150 third-party additional services to speed up the app development process
Heroku scales your applications in an instant, both horizontally and vertically. You can run your applications elegantly from enterprise-grade projects to tiny hobby projects.
Firebase

Firebase is Google's platform that enables mobile developers to quickly and efficiently build applications that grow their business.
Software development teams prefer using this Google-backed application development platform for several reliable reasons- accelerating the app development process with backend infrastructure in a fully managed environment, releasing applications with confidence and checking stability and app performance, and enhancing customer engagement with A/B testing, messaging campaigns, and rich analytics.
Firebase's robust platform offers plenty of other amazing features that include cloud storage, a test lab, crash reports, and real-time databases.
Initially, you can go with the free plan, but Firebase will require you to upgrade as your need arises.
Given the amazing feedback from Firebase customers, it assures it to be a workable back-end option for mobile app developers. Above all, the fact that Google backs Firebase makes it a viable option for mobile developers. It forms a basis of trust for them.
DigitalOcean App Platform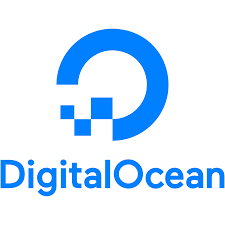 Create, set up, and scale applications using an easy-to-use, unified, fully managed solution. DigitalOcean App Platform offers zero infrastructure management and high scalability to mobile developers.
The developer's community promises to handle app infrastructure, dependencies, operating systems, databases, and runtime so that development teams can write code to build apps in no time.
DigitalOcean App Platform is a highly flexible application development platform as it supports a range of programming languages including Node.js, Django, PHP, React, Ruby on Rails, Hugo, Python, Go, Laravel, Ruby, Gatsby, and static sites.
DigitalOcean App Platform lets you think out of the box to support the app development process. Have applications in other languages? Provide the container image and this visually rich, simple platform will do the rest.
DigitalOcean App Platform deploys cloud-native standards and intuitively analyzes your code, builds containers, and effectively runs them on Kubernetes Clusters.
And the platform does all these while keeping your costs low and conveniently optimizing your resources as you scale your applications horizontally or vertically.
Category: Frameworks
React Native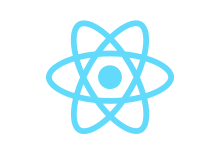 React Native is an industry-leading app development framework that strives to give customers one of the best user experiences at their fingertips.
Facebook introduced this community-driven JavaScript library in 2018. It is the best-known JavaScript library to create native apps for all platforms and devices.
Mobile developers can develop rich, enterprise-grade applications for Android, iOS, macOS, Android TV, Web, UWP, tvOS, and Windows by using React Natives framework.
It lets developers build versions of several components that are specific to platforms aiding convenient use of a particular code base across multiple platforms.
It is a preferable framework to minimize the time and code of the application on the system. Companies love using React Native for its easily navigable interface.
Some of the familiar React Native features include:
Compatible third-party plugins
Declarative application programming interface for predictive user interface
Simply put, React Native lets your build truly native apps while not compromising the experience of your users.
Flutter

Flutter is a Google-backed user interface toolkit that beautifully crafts natively compiled applications for desktop, mobile, and web from a single code base.
This open-source user interface software development kit features fully personalized widgets which reinforces building native apps in a short time. Besides, the layered architecture of Flutter ensures a quicker exhibition of components.
Organizations and developers prefer working with Flutter as it works with the existing code and is free to use. Flutter is a quicker and more dynamic app development framework for developers as they can deploy this toolkit to write code, change the code, and efficiently view them directly in the app. This is the Hot Reload, as you may say, that usually takes a few seconds to help developers add features and experiment faster.
Flutter exhibits some of the striking features including built-in iOS flavor widgets, supports Android, Linus, Windows, iOS, Mac, and Google Fuchsia, high-performance application, built-in material design, rich motion application programming interfaces, and robust widget support.
Xamarin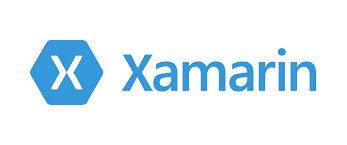 Xamarin is .Net based open-source application development platform that helps developers take code sharing to the next level.
This Microsoft-owned native platform is the best in a class framework that extends with the .Net developer platform with libraries and tools for developing apps for iOS, Android, watchOS, tvOS, and macOS. .Net is an application development platform comprising programming languages, libraries, and tools for developing different apps.
Being a cross-platform, open-source application development platform, Xamarin inherently provides an application development environment enriched with components, application programming interfaces (API) back-end, etc.
Some of the conventional Xamarin features include:
Versatile back-end infrastructure
A strong developer's community of over 60,000 contributors actively answering questions, producing samples, authoring books, and writing tutorials.
Android software development kit manager
Ionic Framework

Ionic is an out-and-out open-source software development kit for hybrid app development.
It is an excellent example of a superior-quality framework that makes the best use of the power and flexibility of Angular enabling app developers to create apps and run them fast on all the latest mobile devices. Ionic covers developing applications for iOS, web, and Android.
This mobile user interface toolkit offers leading services for developing cross-platform and progressive website applications.
Ionic's lighting version, Ionic Studio, is powerful and developers can install it locally to have a convenient visual development ecosystem.
Organizations regard Ionic as the ideal platform over other application development frameworks for its out of box features that include intuitive user interface components, stable and powerful app development platform, easy control over app development, faster development time, and an evergreen developer's community of five million contributors.
Cordova

Cordova is an open-source mobile development framework that lets developers use high-quality web technologies, such as JavaScript, HTML5, and CSS3 for the development of cross-platform apps. Each platform has individual wrappers within which applications are targeted to execute.
Mobile developers can deploy this open-source framework that comprises pre-defined plugins and gain access to the device's file system, camera, GPS, etc.
Cordova is ideal for the following developers:
A website developer who wishes to deploy web applications that are packaged in various application store portals for distribution.
A mobile developer who wants to add capabilities to an application through supplementary format across various platforms, without requiring to re-implement the application in each platform's toolset and language.
A mobile developer who is interested in integrating the components of a native application with a browser window (Web-View).
Category: Push Notifications
One Signal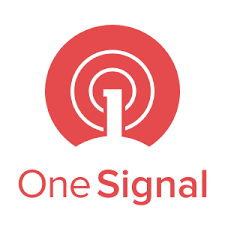 Renowned companies like Adobe, Nast, Uber, Conde, and Skyscanner use the OneSignal push notification tool. So, if you also wish to go with OneSignal, you will be in excellent company.
OneSignal offers paramount push notification backup to mobile developers. It acts as an amazing interactive interface between the client and the application.
OneSignal is free to use unless you go for additional support options. The significant reason OneSignal is free to use is the data that it provides to the notification acts similarly to Facebook or Google. However, OneSignal will not be keeping your users updated by sending ads to them.
Developers can deploy the OneSignal push notification tool to send mobile, website, in-app, and email push notifications to customers. Simply put, OneSignal is a comprehensive solution if you are planning to send mobile and website push notifications through mobile applications.
So, while building mobile apps, all that developers require doing is integrate the app with the OneSignal notification service so that they can have the flexibility to send notifications to customers via the app as per requirements.
Pusher

It is a hosted push notification service that acts as a direct interactive layer between your clients and your servers. Pusher makes it convenient for mobile developers to add functionality and real-time information to mobile and web applications.
It uninterruptedly performs all these tasks by maintaining persistent connections with clients possibly over WebSocket and withdrawing to HHTP-based connectivity. In this way, it makes sure whenever servers have additional information to forward to customers they can do it, immediately through Pusher.
Pusher provides a set of collaborative libraries to integrate with frameworks. JavaScript, Java(Android), and Objective-C (iOS) on the client and PHP, Python, .Net, Ruby, Java, Node, and Go on the server.
Pusher is a real-time highly scalable solution set up in 2010. It has a range of famous customer bases including GitHub, Codeship, UserVoice, QuizUp, MailChimp, The Financial Times, and Travis CI.
Airship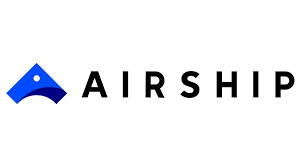 Push notifications give users credibility and speed, and Airship adds meaning to it. Airship delivers push notifications from a centralized platform in real-time, which means you can conveniently establish systematized multi-channel campaigns and receive customer engagement information in one place.
Formerly known as Urban Airship, Airship particularizes only in mobile interaction affairs. This solely means that it tackles other vital things like mobile wallets, SMS messages, and emails along with aiding mobile applications to push.
While all these features, including artificial intelligence optimization and predictive analysis, are attractive to have, these kinds of services essentially come with a cost. The basic plan begins at $99 per month.
Airship mainly focuses on enterprise customers. Therefore, going with this push notification provider will never make you feel as if you have fewer features to use.
Category: Mobile Analytics
Google Analytics

Want to receive instant updates on your website's health opportunities, and mishaps? Try Google Analytics. Google Analytics is jam-packed features that enable mobile developers to develop mobile applications relentlessly.
Mobile developers can use Google Analytics to calculate and improve user engagement and acquisition directly through mobile apps. Google Analytics for mobile apps has an easy-to-use software development kit and reports that were structured keeping app developers in mind.
These reports enable mobile developers to perform the following tasks:
Calculate what actions customers are taking
Customize reports according to their business requirements
Slice and dice data separately to understand the behavior of each user group
Understand where your clients come from, their number, and their characteristics
Measure revenue and in-app payments
Visualize the paths of user navigation
Last, leverage the data of Google Analytics in other Google products
Amplitude

Amplitude offers analytics for modern mobile development teams. Amplitude is an amazing example of self-service analytics that winds up product decisions.
This product examination platform allows mobile developers to monitor traffic through collaborative analytics. This platform uses interactive reports to understand how users interact with products and offers the understanding to speed up work on a real-time basis. Businesses grow by deploying Amplitude and using its retention and conversion metrics.
Amplitude's behavioral platform helps in building a full-circle view across the journey of the customer. Amplitude's growth engine produces hypothesis information by observing the behavior of customers while also amplifying campaign ideas and winning features.
This robust quantitative mobile analytics tool has a range of worthwhile features, such as retroactive funnels, scalable analytics, real-time application analytics, user segmentation, and retention rate detection.
It creates custom dashboards, offers fast support, and cohort analysis.
Mixpanel

It is a famous mobile analytics tool among software development professionals because it helps to break down a set of data points and understanding the journey of the user on several channels. It is codeless, meaning there is no code required to track app metrics.
Mixpanel has two unique plans called engagement plan and people plan. Both plans have free, monthly, and annual enterprise choices for customers according to the count of data points.
It is time to identify your growth KPIs (key performance indicator) if you have not started doing it yet. Deploy Mixpanel. Start assessing your success metrics properly and experiment with the ways to grow strategies and improve features.
Mixpanel monitors user interactions with mobile applications and offers a mechanism for selected communication with them. This mechanism includes user survey forms and in-app A/B testing forms. Information collected is used to create reports and measure user retention and engagement.
Category: Code Repository
Bitbucket

Bitbucket is about managing Git code and a lot more. It provides development teams with a platform to plan development projects, combine code, examine, and deploy them.
Bitbucket pipelines bring CI/CD to Bitbucket cloud, allowing development teams to create, monitor, and deploy codes within Bitbucket. Bitbucket secures your workflow by letting you know that your code is safe in the cloud with the required two-step verification and IP allow listing.
Also, developers have the authority to limit access to specific users and monitor their actions with marginal checks and branch permission for quality code.
Bitbucket offers free private repositories for small development teams under five and priced repositories with a standard $3 or a premium $6 /user/month plan to scale.
Some of the distinct Bitbucket features include:
Bitbucket customization with applications that embed exactly in the UI of Bitbucket, developed with Bitbucket Connect
Easy integration with systems using Bitbucket webhooks
Efficiency in the application development process by connecting several branches and pulling requests to Jira software issues.
GitLab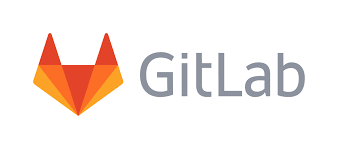 GitLab is a combined, software development and IT operations life cycle management platform for mobile developers to plan, deploy, and check changes in the product within a particular application.
It lets users organize the collaborative workflow and prioritize, monitor, visualize, and coordinate progress using resilient project regulation tools. Regardless of the method the team uses, be it Agile, conversational, or Waterfall, it lets developers streamline the collaborative workflows.
Developers can safely write and regulate code, and manage merging source code into a particular distributed VCS without disturbing the workflow with GitLab.
The Git repositories of GitLab comprise access controls and branching tools for a scalable, single point of truth for a combination of code and projects.
With GitLab, developers can personalize their workflow controls and test code quality automatically.
Also, GitLab verification tools allow developers to pinpoint issues while minimizing feedback cycles with notable features like built-in code review, code quality, review apps, and code testing.
GitHub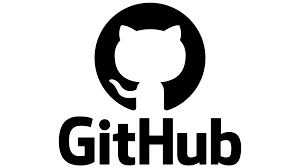 It is a Git repository hosting service with loads of its features. It provides a website-based visual interface, access control, wikis, and many other interactive features, such as fundamental task management tools (bug tracking, task management, feature requests, and continuous integration) for every project.
GitHub offers its fundamental services free of cost. However, its more advanced enterprise and professional services are commercial.
Category: Database
Postgres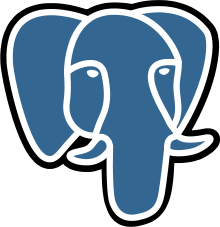 PostgreSQL, the official name for the Postgres project, is an open-source, enterprise-grade, and advanced rational database system. PostgreSQL supports both JSON querying (non-relational) and SQL querying (relational).
This powerful database system uses and prolongs the SQL language integrated with several features that safely scale and store complicated data assignments.
PostgreSQL has a wide range of advanced worthwhile features including a sophisticated locking mechanism, table inheritance, nested transactions, asynchronous replication, foreign key referential integrity, multi-version concurrency control, and user-defined types.
The PostGIS extension of the PostgreSQL efficiently reinforces geospatial databases for GIS (geographic information system. PostgreSQL supports a range of programming languages, including Python, C#, Ruby, Perl, Tcl, Java, C/C+, JavaScript, Go.
MySQL

It is an industry-leading SQL database regulation system. Developed by Oracle, this client or server system software comprises a multiprocessing SQL server that essentially leverages several client libraries and programs, different back-ends, an array of APIs, and administrative tools.
The MySQL Cluster is an allocated database combining high availability with linear scalability. It provides real-time in-memory access to mobile app developers and helps them meet next-generation database challenges with uncompromising uptime, agility, and scalability.
Over 2000 OEM (original equipment manufacturer) and ISVs (independent software vendor) rely on the fully managed MySQL database service as their application's embedded database to make their products more competitive, lower their expenditure on goods sold, and bring them to market faster.
MySQL Enterprise version comprises the most trusted and comprehensive set of management tools, advanced features, and technical support that allows mobile app developers to achieve superior levels of MySQL security, reliability, and scalability.
Redis

Redis is an open-source store of data structure efficiently used as a cache, database, and message broker.
Redis provides a range of data structures, including hashes, sets, bitmaps, string, lists, sorted sets, HyperLogLog, streams, and geospatial indexes. This data structure store has LRU eviction, in-built replication, a set of on-disk resolution, Lua scripting, and transactions. It also supports mechanized segregation with Redis Cluster and high availability with Redis Sentinel.
Mobile app developers can execute atomic operations with Redis, operations that include appending to string, increasing the value, and computing set intersection, differences, and union.
Redis integrates with an in-memory data set and allows developers to achieve top performance. You can persist your data depending on the case you use, either by attaching every command to the disk-based log or systematically disposing off the dataset to disk.
In case you require an in-memory, networked, feature-rich cache, you get the authority to disable the persistence.
Category: Machine Learning
Google ML Kit
Contrasting to the original ML SDK that required seamless integration with Firebase, the new Google ML kit SDK works in standalone mode.
Google machine learning software development kit will completely focus on the on-device ML, which solely means your mobile app will work offline with no network latency.
The new Google's machine learning kit will keep the data hidden from the user, which is a vital requirement to create confidential-preserving apps.
Google ML kit SD is keeping its original set of features that covers natural and vision language processing. Natural language processing features include on-device translation, language identification, and smart reply.
Vision language processing features include bar code scanning, image labeling, face detection, text recognition, and object tracking and detection.
New mobile app developers are getting recommendations from Google to use the all-new ML kit SDK and to migrate to the new existing cloud-based versions.
However, if only developers want to stick to the old version, they must deploy Firebase Machine Learning and experience the advanced capabilities of the older version that include AutoML Vision Edge and custom mode deployment.
AWS Amplify

AWS Amplify helps mobile developers add machine learning capabilities to mobile applications. With AWS Amplify, mobile and web app developers can conveniently get their hands-on machine learning through pre-trained AI services and use them with no prior expertise in machine learning.
The Prediction category is a current addition to Amplify framework category. It works amazingly for web applications. Developers can put the Prediction category to use, add a few lines of code, and configure artificial intelligence/machine learning use cases for building web and mobile applications smoothly.
The AWS open-source Amplify Framework comprises developer services and a development framework that makes building applications super easy on AWS. It provides a set of CLI, user interface components, libraries, to create a backend-as-a-service, and integrate with mobile apps.
AWS Amplify supports a basic package of AWS services arranged into groups, including authentication and authorization, analytics, storage, chatbots, APIs, push notifications, and AR/VR.
Scikit Learn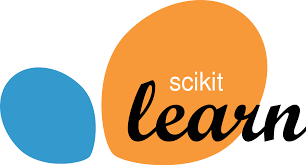 It's a Python-base machine learning tool, and provides features like:
Conclusion
Making wise decisions while selecting mobile development tools is of significant importance. For selecting the best tools for developing exemplary mobile and web applications, there are certainly plenty of options.
So, before you venture out to look for the best mobile development tools, take down your requirements, and correlate them with the tool's features.
FAQ
What is mobile development?
Software development for mobile devices Smart Phones and Tablets.
Why go for mobile development?
– Larger user base
– Mobile payments
– Cross-platform reach
What are the best mobile development tools?
– Back4app
– Firebase
– Heroku
– Digital Ocean App Platform
– Backendless
– React Native
– Flutter
– Xamarin
– Ionic
– Cordova
– One Signal
– AirShip
– Pusher
– Google Analytics
– Amplitude
– MixPanel
– Bitbucket
– GitHub
– GitLab
– Postgres
– MySQL
– Redis
– Google ML Kit
– AWS Amplify
– Scikit Learn