The Clone App Power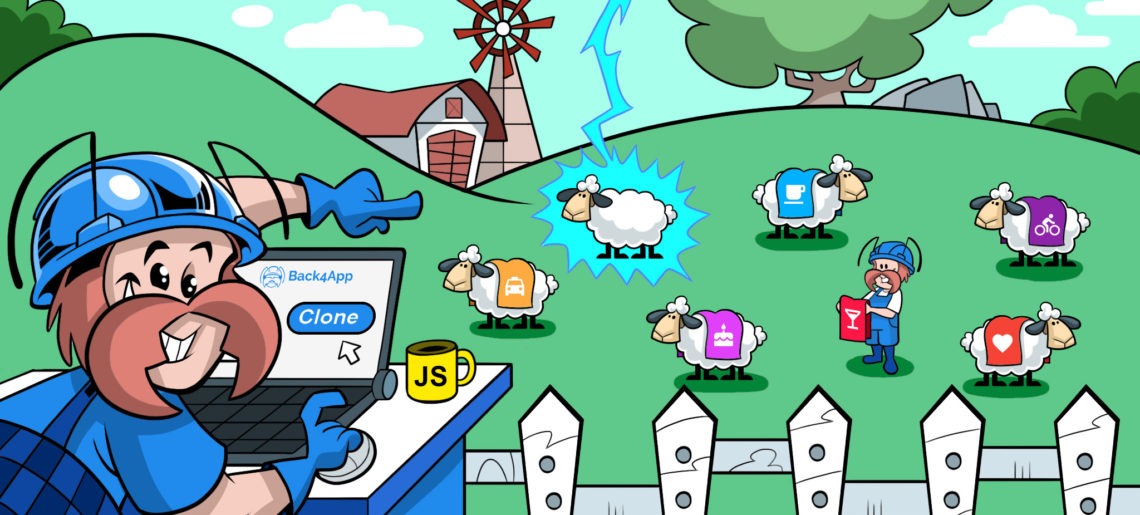 When you key in 'How to Clone Apps' on the internet, a bucket of resources, blog posts, whitepapers, articles, and video tutorials can be discovered on SERPs.
As a developer, at some time, you might have worked in a team that utilizes a shared database for development, User Acceptance Testing (UAT) or deployment. If so, you must also be familiar with many overlaps between projects, contentions for resources, erratic environment stages, and high-level of dependency on other team members to get the end product deployed.
With all the different development and functionality considerations, deciding how to make a clone or also known as a 'thin copy of an existing app' involves various factors. Database software, operating system, version, and other development elements play an essential role. It suggests you need to create your production clone environment to be as exact a replica of your original development environment as possible. One mistake, even the small one, can cause lots of aggravations which might turn the process to be a complete disaster. Rather than wasting hours duplicating the environment, developers and businesses need to focus their efforts on speeding up development, accurately testing functions, and fixing issues, and all of these is possible with Back4App's "Clone Button."
What exactly is Back4App's Clone Button?
Each cloned app is fully functional and works just like the original application, but takes only a few seconds to get created and provisioned, using about "MB" of storage per clone.
Instead of spending hours to restore datasets from the copy of the latest backup, the clone button designed by Back4App produces a complete and real-time version or imitation of the large production environment just with a single click.
Key Benefits of Using Clone Button
1-Customization Ease
With quality and scalable cloned scripts, developers can make apposite modifications to app models in accordance with their clients' requirements. The app clone is copied and added directly to the target location 'My Apps' and also can be edited immediately so as to upgrade the environment. The changes made in the clone app only apply to the new cloned database pages and don't impact the source code in any way. Multiple clone copies can be used to accelerate app development as DevOps teams can work on each replica in isolation.
2-Improved Testing: Error-Free, Version Upgrades
Database cloning has proved to be an excellent measure to test new applications rollouts, version upgrades, and even bug patches while using up virtually no additional space. You can create multiple copies of the database and distribute those isolated samples to your several testing team representations in order to conduct tests as well as process errors simultaneously, which undeniably save you a great deal of work and time. Let's discuss a simple example:
Creating a realistic clone of the source project and performing parallel testing procedures will allow you to discover and troubleshoot data compatibility issues and bugs earlier in the pipeline, without disrupting your production system in any way. Once the testing is done, you can test the cloned cluster against your real production environment to substantiate the performance and functionality before applying it to the live server. If your aim is to upgrade the app, this tested cloned cluster can also function as your beta version and be deployed on your server. To summarize, the cloning procedure is useful to:
Quickly switch from one version of your app to another;
Perform critical operations on the datasets to fix faults;
Improve app development and testing cycles; and
Achieve high performance, optimal quality, and data security.
3-Instant & Fast: No Need to Move Data Multiple Times
While there are a few methods to create a clone of the production environment such as Export/Import and backup & restore, they have certain limitations and drawbacks to duplicate data from a collection to the target destination. In a standard export method, you need a great tool, such as Delphix and Actifio, to initiate the process of exporting data out of your collection that includes:
Choosing: a Data Source page, database, nodes, host server name, and an appropriate authentication mode to build and transfer packages
Configuring: a destination page, path, version, etc. to create a source connection
Specifying: the name of the database, hostname, service name, collection, field or fields, etc.
Selecting: specific or all source tables and classes and then completing the export process
Importing requires selecting a data source, configuring a destination page and server name, choosing a dataset or datasets, and then saving and running the packages.
The step-by-step procedure could not be any convoluted, but Back4App also made this intricate process trouble-free by allowing developers to select and export needed JSON files directly from the dashboard with a single click. While this method is in effect, you'd still be requiring to move all the business data twice. First, exporting JSON files to the mailbox and then transferring them into your Parse Classes. It's the same with the backup/restore technique that's why they are no quick fixes.
The clone button successfully overcomes these obstacles and can move a large amount of data stored in the database without any difficulty.
Point to Note: Exporting and importing specific classes sole duplicate your data, not the server settings, configs, and app settings. Cloning, conversely, creates a copy of all the elements that your original app has, with the existing user accounts and proper security rules in place.
To better understand how to clone your app at Back4App please click here.
Create your free App now at Back4App and start to clone your apps.
Which factors are involved in making a clone?
With all different functionality and development considerations, when it comes to developing a clone, then it involves various factors. Some of these factors are given below:

-Operating system 
-Versions 
-Database software 
-Other development elements
Clone button can help you save your hours of time required to restore databases from the latest backup copy. This clone button has been designed to produce a real-time and complete imitation or version of a larger production environment with one click only.
The Clone button is effective to use for multiple reasons. Some of the most common reasons include error free version upgrades, easier customization, instant and fast performance, and more.