Top 10 Cloud Providers in China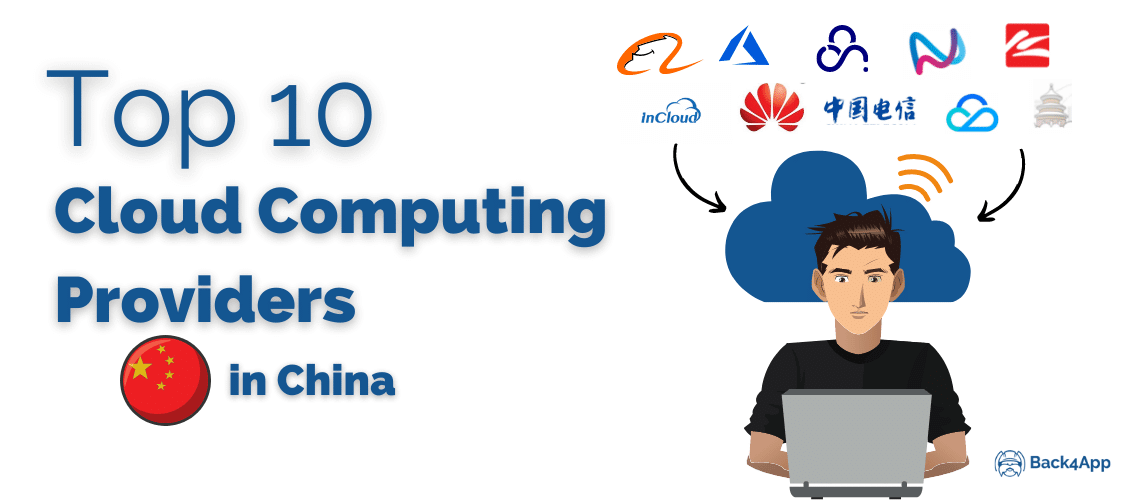 China is one of the world's largest economies, with thousands of businesses across multiple industry sectors. Many businesses in the country rely on cloud services for meeting their application development, deployment, and management expectations.
While there are many renowned cloud computing and storage service providers in the world today, the Chinese market has different options. Several China-based companies and the Chinese branches of leading global cloud service providers also offer cutting-edge solutions.
Take a look at the ten most popular cloud service companies currently operating in China. It can help you make the right choice for your business.
What is IaaS – Infrastructure as a Service?
Infrastructure as a service or IaaS refers to a method for delivering services comprising of high-level APIs for dereferencing low-level network infrastructure aspects such as scaling, data partitioning, physical resources, backup, security, and location.
In an IaaS setup, virtual machines are run as guests by hypervisors like Oracle VirtualBox, KVM, Xen, Hyper-V, and Oracle VM. Hypervisor pools in a cloud system offer support for numerous virtual machines and the ability to scale up services depending on customers' different requirements.
Infrastructure as a service setup works with cloud technology like Apache CloudStack, OpenNebula, and OpenStack. It is useful for virtual machine creation and selecting the physical host that will be used to start the machines. IaaS also facilitates VM migration across hosts, storage allocation, VM attachments, usage information tracking, and more.
Linux containers are hypervisor alternatives that use isolated single Linux kernel partitions running on physical hardware to run. Namespaces and cgroups are Linux technologies needed for the isolation and management of containers. IaaS containerization provides better performance compared to virtualization, without the need for hypervisor overheads.
What is Cloud Computing?
Cloud computing focuses on delivering services to users through the Internet. It provides various resources and tools such as data storage applications, databases, servers, software, and networking.
Cloud storage facilitates saving files on a remote database instead of storing the files on local storage or hard drive. Users are able to access data on a remote database along with software programs from their electronic devices.
Businesses and developers prefer cloud computing due to a set of advantages like productivity increases, cost savings, enhanced efficiency, speed, security, and performance.
The term cloud computing is used to signify information being accessed remotely from a crowd. Cloud computing service companies enable users to perform application and file storage across remote servers. This data is then made available through the Internet to users. A user can gain access to these data and resources from anywhere and easily carry out remote work.
Cloud computing handles all the effort needed for handling and processing data remotely on devices they carry from one place to another. Using such a setup also helps businesses shift large volumes of data away from their infrastructure to secure data centers.
The cloud lets users gain access to their business-critical data and applications from any device connected to the Internet, regardless of where they are at a given point in time.
Users can opt for using either private and public cloud setups for fulfilling their computing requirements. Using a public cloud lets users gain access to services over the Internet by paying the fee.
Conversely, private cloud services are accessible to only a group of people. Hosting services can be provided as a network service to users. The mix of private and public clouds is known as a hybrid cloud.

Why go for cloud computing?
Here are the advantages of using a cloud computing service.
Cloud computing infrastructure provides a high level of scalability to users for handling surges in workload. Users can select from private, public, and hybrid cloud storage systems based on their storage and security requirements.
Cloud infrastructure options enable companies to make a decision regarding the control they offer to users. They have the option of IaaS, PaaS, and SaaS to rely upon based on their requirements.
Cloud computing users have the option of relying on pre-configured tools and features for creating custom solutions. Flexibility also extends to security options such as API keys, encryption, and private cloud.
Cloud computing users can gain access to data and apps from any device connected to the Internet. Cloud development projects let users reduce the time to market for their applications.
The stability and security provided by the cloud and network backups reduce the chance of data unavailability due to hardware failures.
Costs are saved due to cloud setups using remote resources and businesses not having to spend on purchasing equipment. Cost efficiency rises because users get the chance of paying only for the resources they use.
Cloud computing companies perform all steps such as infrastructure management, letting businesses lay focus on developing applications, and handling data.
Service providers offer frequent updates, so developers and business owners have access to the newest technology and cloud computing features. Relying on such a setup also helps users collaborate effortlessly with partners and associates around the world.
Relying on a cloud computing setup helps businesses get ahead of their competitors as they get freedom from performing infrastructure management.
Top 10 Cloud Computing Providers in China
These are the top ten cloud providers in China.
1. Alibaba Cloud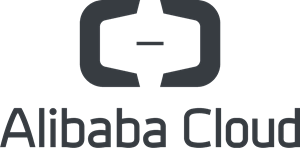 Alibaba Cloud, which is also known as Aliyun, is a leading cloud computing and backend service for China. The world-famous Alibaba Group provides it for the advanced computing needs of organizations in China.
It offers various robust features that can be used along with the company's different resources and e-commerce offerings. Alibaba Cloud users get the option of feature-rich cloud servers at affordable rates. This cloud company's main features are Elastic Computer, Relational Databases, Content Delivery Network, Data Storage, and Big-Data Processing.
Alibaba Cloud also offers disk and memory-based storage for the needs of businesses. Users can get access to functionality such as agile reading and writing, and data persistence is also preserved. Alibaba Cloud makes backup and recovery convenient for users by offering multiple recovery options, for instance, recovery. As a result, the chance of data loss and errors are reduced sharply.
2. Tencent Cloud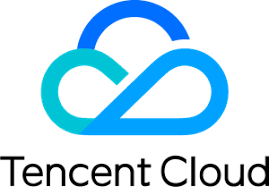 Tencent Cloud is a reliable and high-performance cloud computing service from Chinese technology company Tencent, a prominent name in Asia. It offers a wide variety of services for its expansive user base through services such as WeChat. Tencent Cloud makes application development easier and users can easily incorporate console configuration changes. Developers rely on Tencent Cloud for its reasonably priced services, with pay-per-use plans helping to save costs. Global data centers ensure fast and reliable cloud computing services for the provider's customers.
3. China Telecom Cloud

Cloud Server from China Telecom Cloud gives users a virtual service for fulfilling their application requirements. Users can rely on the service to avail resources on rent, fast deployment, and easy expansion.
Using Cloud Server lets users reduce IT resource usage and reduces the need for paying high infrastructure costs. They get access to a wide array of computing resources and services to make the best use of the company's computing power.
Elastic computing is a feature that helps to call upon local resources and to facilitate easy storage and computing. China Telecom Cloud offers virtualization to let users make fast and effortless deployments. The cloud computing features are supplemented by security features that ensure adequate data protection.
Disaster recovery is also convenient with this provider, and users are able to reduce their management, and IT costs.
4. AWS China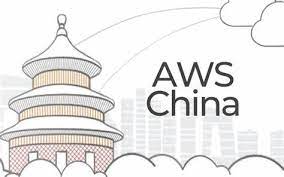 Amazon Web Services or AWS has a Chinese wing named AWS China. Amazon Web Services China (Beijing) Region is operated by Sinnet, while NWCD is in charge of the Amazon Web Services China (Ningxia) Region.
Users get a platform full of technologies similar to those available in other AWS Regions. Developers are able to perform fast and easy cloud application developments in China using the same operating standards, protocols, and APIs used by worldwide AWS customers.
Data stored in Amazon Web Services China (Ningxia) and Amazon Web Services China (Beijing) Region are in the same locations unless the customer changes locations.
5. Huawei Cloud

Huawei Cloud Stack is another cloud computing provider for enterprise and government users, with them being able to access on-premises and cloud options for seamless experiences.
Huawei Cloud Stack has several editions that are useful for meeting a wide variety of demands, including big data analytics, legacy application movement, artificial intelligence-based training, and more.
It offers various features for facilitating comprehensive cloud computing functionality. Huawei Cloud Stack is a full-stack hybrid cloud that comes with features such as the FusionSphere OpenStack platform, FusionSphere Virtualization layer, and various cloud service layer tools.
It features the ManageOne management layer and FusionBridge for public cloud and hybrid cloud. Huawei Cloud's cloud data center gives customers access to unified management, service awareness, unified services, and more.
6. Kingsoft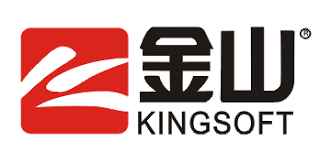 Kingsoft Cloud is a part of the Kingston Group and one of the leading cloud computing providers in China and also globally. Established in 2012, the company has become one of the top 3 companies in China.
It currently has various branch offices across the country and in North America. The range of products offered to users includes Cloud Physical Host, Cloud Server, Object Storage, Relational Database, CDN, Cloud DNS, Virtual Private Servers, and more.
Users also get access to various cloud solutions for fulfilling the needs of most industries.
7. Baidu Cloud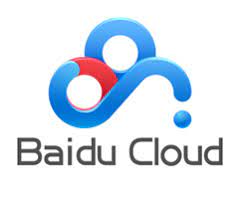 Baidu Cloud is a leading Chinese cloud service from the Baidu Incorporation. It comes with a wide variety of features such as client software, third-party integrations, cloud storage service, file management, and more.
The Baidu Cloud service lets users perform automatic file syncing across Internet terminals following the creation of a client terminal. Since its launch in 2012, the provider is now one of China's most popular cloud computing options.
Also known as Baidu Wangpan, the company provides 6 GB of storage space for free. It supports a 4 GB file size for free and 20 GB for paid.
8. Inspur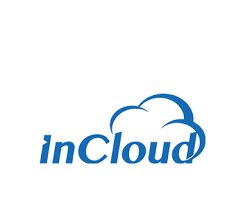 Inspur Cloud is a Chinese company providing cloud computing and data center solutions to users around the world. It comes with features such as artificial intelligence, servers, HPC solutions, storage systems, along tax cloud and financial terminals.
Inspur Cloud also provides various outsourcing services for users and provides solutions for enterprises, government organizations, and industrial clients. Headquartered in China's Jinan, the company started its operations back in 2010.
9. Azure China

Azure China is the Chinese branch of Azure from Amazon. It offers a set of services and features for meeting Chinese businesses' needs across different sectors and was made possible through local involvement.
21Vianet operates Azure in China and provides users access to Microsoft licensed technologies. The Service Availability and Operational Models of Azure China are slightly different from that of the international Azure service.
The services take advantage of Azure technology provided by Microsoft's global cloud service and different customer service levels. The service provider offers solutions to customers through contracts and agreements with 21Vianet, as it is the official partner of Microsoft Azure in China.
10. JD Cloud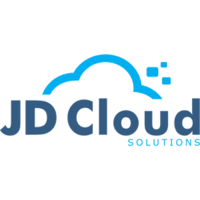 JD Cloud is the cloud computing and integrated cloud service of JD.com. It features many widely-used technologies and various cloud computing offerings such as PaaS, SaaS, and IaaS full-stack services.
It provides a wide range of services ranging from cloud computing and IDC to integrated services across multiple industries. JD Cloud covers all scenarios such as private, public, hybrid, and proprietary clouds.
Users get access to various computing services through JD Cloud, including consultation, infrastructure creation, and more.
Conclusion
The cloud service providers listed above are the best ones in China and offer all the features and functionality needed by businesses.
They can meet and exceed companies' requirements across industries and help them serve customers better. Explore the features and functionality of each to make the right decision.

FAQ
What is Cloud Computing?
Cloud computing focuses on delivering services to users through the Internet. It provides various resources and tools such as data storage applications, databases, servers, software, and networking. 
Why go for Cloud Computing?
– Peak efficiency
– Efficiency
– Low cost
What are the best cloud computing companies in China?
– Alibaba Cloud
– Tencent Cloud
– Baidu Cloud
– AWS China
– China Telecom Cloud
– Huawei Cloud
– Baidu Cloud
– Kingsoft
– Inspur
– JD Cloud