Top 5 Cloud Providers in Africa
Nowadays, businesses are intended more on digital transformation, leading them to find the best cloud providers in the area. However, if you are running your business in Africa, don't wander around anymore. 
It is because here we have brought some of the best cloud providers in Africa that you must know. 
Top 5 Cloud Providers in Africa
Here we have enlisted the best cloud providers in Africa that you must know:
1.    Azure

It is one of the best cloud computing providers in Africa, which you can use for building solutions, testing, and deploying them without any hassle. It is a hybrid cloud platform that utilizes virtualization to differentiate the coupling between CPU and OS with the help of a hypervisor.
2.    AWS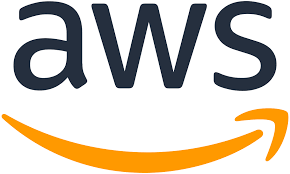 Aws is one of the top-notch cloud computing providers providing an extensive range of computing services to manage your business needs more effectively. Most amazingly, the services being offered by AWS are flexible, scalable, and affordable. So, you can easily consider it as the best solution for your business.
3.    Africa Data Centres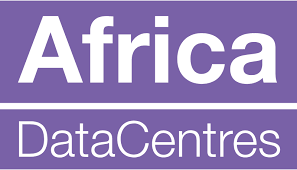 If you want to get the best cloud computing solutions to enhance the efficiency and productivity of your business in Africa, then Africa Data Centres is here for you. This cloud provider empowers all types of businesses and enterprises in Africa with its out-of-the-box cloud computing services.
Most importantly, this cloud provider is designed, created, and is operated to the highest possible standards demanded by the leading organizations for their cloud services at present. All the facilities of Africa Data Centres are purpose-built and here to bring innovative cloud computing solutions for the consumers on the go.
4.    Cloudafrica.net

Cloud Africa is another high-performance cloud provider in Africa. It comes up with high-quality services, with each instance running on high-end SSDs. Even more, it offers ensured security as per global standards of security. At the same time, the service provider has made things super easy for you with its comprehensive documentation availability.
Overall, this is one of the best performing platforms. These locally hosted cloud providers are there to serve you with the top cloud computing solutions along with advanced sharing server sharing and top-notch customer support services for added benefits.
5.    Hostafrica.co.za

Host Africa has ranked as one of the most trusted cloud providers in South Africa. It provides amazing and cost-effective cloud services to host websites, domains, dedicated servers, and VPS. You can easily choose a preferable cloud hosting solution for your business as per its needs here. Even more, the world-class 24/7 support service will let you deal with anything here quickly.
Overall, it is a well-established hosting company whose servers are based in Africa and various other regions globally. Even more, the cloud hosting plans of Host Africa are meant to offer you enhanced speed and transparent pricing plans for ensured satisfaction.
Conclusion
So, these are some of the best cloud providers in Africa which can let you manage your business IT operations more effectively. Make sure to choose the one that fits your business needs with ease for more effectiveness.