Top 5 Cloud Providers in Russia
With the current situation of the world, the trends of online shopping have increased. Well, this is the best opportunity for any physical business to start their online or e-commerce store. However, for this, there is a need for reliable back-end services acquired from the cloud service provided.
As this is the most important part of any online business, it is very important to select one carefully. So, if you are in Russia and looking for the best cloud services providers here, we will discuss the top 5 options available for you.
Top 5 Cloud Providers in Russia
When you select the right cloud service provider for your online business, it means that you will be enjoying certain benefits along with the best experience from that provider. So, while you are in Russia looking for the best cloud service providers for you, you can consider these 5 and the best ones.
1.    Yandex Cloud

It is one of the first and the most reliable cloud providers that you can select in Russia. The best thing about Yandex cloud is that it comes with managed services making things easier at your end. The security here is great, and the best part is that there are features like Virtual machines, networking, and data storage, making things even better at your end.
2.    Croc Cloud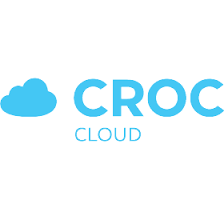 Whether you are looking for IaaS, PaaS, or SaaS, this is the platform that can provide you with all of these, making your online business setting up very quick and simple. What makes it the best choice in Russia is that it has its personal data centers, which ensure the best performance. Croc Cloud also comes with reliability in its services because of operating since 1992.
3.    Selectel Cloud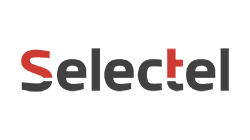 Selectel cloud is a local Russian cloud services provider, which means that the performance and reliability of its cloud services will be great. An amazing thing about its services is that it provides features like VMware, networking services, and cloud services for the online businesses who are looking for the features and ease at the same time.
4.    Cloud4Y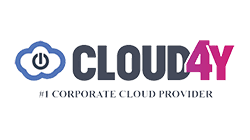 Cloud4Y is a cloud services platform based in Russia that provides its cloud services for everyone. Again, being located in Russia makes it provide the best performance for the locals. However, to make the performance even better, the services are managed by VMware-certified professional engineers.
5.    Linx Datacenter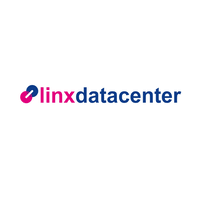 The last option that you can go for the cloud services in Russia is Linx data center. This platform comes with reliability because of its more than 20 years of services in the field. However, its data centers spread across the region are what makes it perform very well in Russia. Things like security and low operational cost make it an attractive option for online businesses.
Conclusion
Although you can start your online business with the help of hosting, server management, and having a team of developers working for you. This is not the best option because it comes with a lot of complexities. Additionally, the costs increase.
On the other hand, selecting the cloud service provider with considerable services is the best option. So, if you are looking for a credible cloud service provider in Russia, you can go or the options we shared here.