Top 5 Cloud Providers in Switzerland
When you are looking to take your physical business to the inline works, it is better to go for the cloud services. Cloud services come with several benefits like being cheap, convenient, and better in terms of performance compared to the servers and hosting management.
In most scenarios, the cloud services are even better when it comes to some specific location. However, in that case, you need to select the cloud service provider carefully. So, if you are in Switzerland and want some cloud service provider, then here, we will discuss the best 5 options for you.
Top 5 Cloud Providers you should know in Switzerland
Selecting the right cloud service not only means that you will be getting better performance, but it tells a lot about the experience at your end and the end-user end as well. So, while you are looking for the best cloud service provider in Switzerland, the following are the best options that you can go for.
1.    Azure

One of the main highlights about Azure is that this is a cloud platform provided by Microsoft. It is the fact that makes it perform extremely well in Switzerland. Additionally, there are no compromises on security and reliability, making it one of the best choices for the Switzerland region.
On top of all that, scalability is the feature that brings most of the value to the customers. It is making it the best choice.
2.    CloudSigma

When it comes to selecting cloud service providers, CloudSigma is a name that you cannot ignore. Especially when you are looking for quality services in Switzerland, this is one of the biggest names.
It is all because of the quality services that are provided here.
CloudSigma pays great attention to the performance and for this, they not only have the SSD storage for their hosting services, but the quality management makes their services even better.
3.    Google Cloud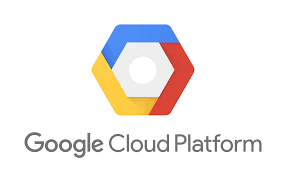 Who does not know about Google? Like all the other products that Google offers, Google cloud is one of them, and it brings the same amazing user experience because of the quality of its services. Its features like data analytics and cheaper prices make it amazing for most customers looking for affordable cloud services.
4.    Exoscale

It is a European cloud service providing a platform that focuses on providing the best performance to the countries like Switzerland. While it can help you deploy your SSD instance in 30 seconds short time, many features are making it a very reliable and secure platform.
5.    Cloudscale.Ch

If you are looking for the best local cloud services provider, this is the best pick. It is because this platform provides highly well-performing servers exclusively in Switzerland. Additionally, things like local data centers and security layers make it the best of the best.
Final Remarks
Finding the right cloud service provider is very important for a business operating in Switzerland. However, with the platforms mentioned below, this will not be a problem anymore for you.