Top 5 Datacenter Providers in France
As technology is constantly evolving, more and more data centers are being built all across the world. A data center is typically a physical infrastructure that stores, manages, and processes an organization's most valuable data. As companies have large sets of data, they need to make sure that it remains safe. 
Datacenter helps a company reduce cost and meet compliance. Moreover, data centers also provide numerous data center solutions. All of these solutions make sure that your data remains intact.
However, there are not many good data center providers to choose from, especially in France. Today, we are going to talk about the top 5 data center providers in France.
Top 5 datacenter providers in France
The top 5 data center providers in France are specified below.
1.    AWS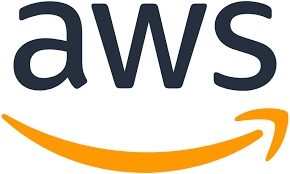 Amazon Web Services (AWS) have power equipment with a backup facility and HVAC systems. Both of these and more make the infrastructure of the AWS datacenter highly reliable. It means that your data remains safe and intact.
Moreover, all of the networking equipment is regularly updated by the experts of AWS having vast knowledge in the domain. Your company's data is stored on media storage. AWS destroys all of the media devices when they are no longer needed. It means that your data is not accessible by any other person except you.
2.    Google Cloud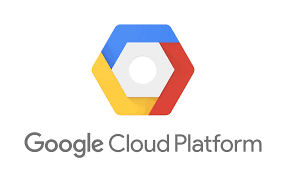 Google Cloud datacenter in France provides disaster recovery solutions. It means that that your data is shifted to another data center in case of any natural disaster. In addition to this, your organization's data is not stored on a single server. Instead, it is stored on numerous servers.
Numerous copies of the data are also made to access data when one of the systems fails.
All of these add an advanced layer of security, which safeguards your data.
Google Cloud's France datacenter is effective and uses less power. It also integrates innovative ideas through which it can produce fewer carbon emissions.
3.    Azure

Azure is one of the best data center providers in France. We say it is best because it provides high-grade cloud infrastructure with multiple layers of security.
Azure also has failure prediction technology integrated into its systems. It helps the Azure team to secure your data in case of any failure.
Moreover, the experts are available 24/7 that maintain your firm's data in the best possible way.
The data center is also highly energy-efficient that provides you greater cost control and premium data center solutions.
4.    Scaleway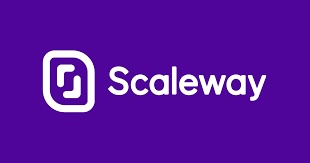 Scaleway is one of the top-notch data center providers in France. Scaleway offers great flexibility and business support for your project. The servers are connected through a fast internet connection. It guarantees 99% of server uptime.
Scaleway offers many solutions at the most affordable rates, which is beneficial for your company. Moreover, the structure of the data center itself is highly resilient that consumes low power, unlike other datacenters.
There are hundreds of experts that are available 24/7 that thoroughly check your data to keep it safe. Moreover, the data center of Scaleway also has 24/7 customer support. It provides great business agility and multi-cloud connectivity.
5.    OVH

The infrastructure of the datacenters of OVH is of high quality that provides both solidity and great performance. OVH has a dynamic 20Tbps fiber-optic network capacity. It means the datacenters of OVH can process and store large sets of data without any inconvenience.
Moreover, all the hardware parts are merely designed by the company itself. It means it is the cost-effective data center provider in France. The data center of France has a secure environment with some of the best tools and technologies that protect your data. 
Conclusion
The above-specified are the top 5 data providers in France. You can use them to get good results.