Firebase Alternatives in China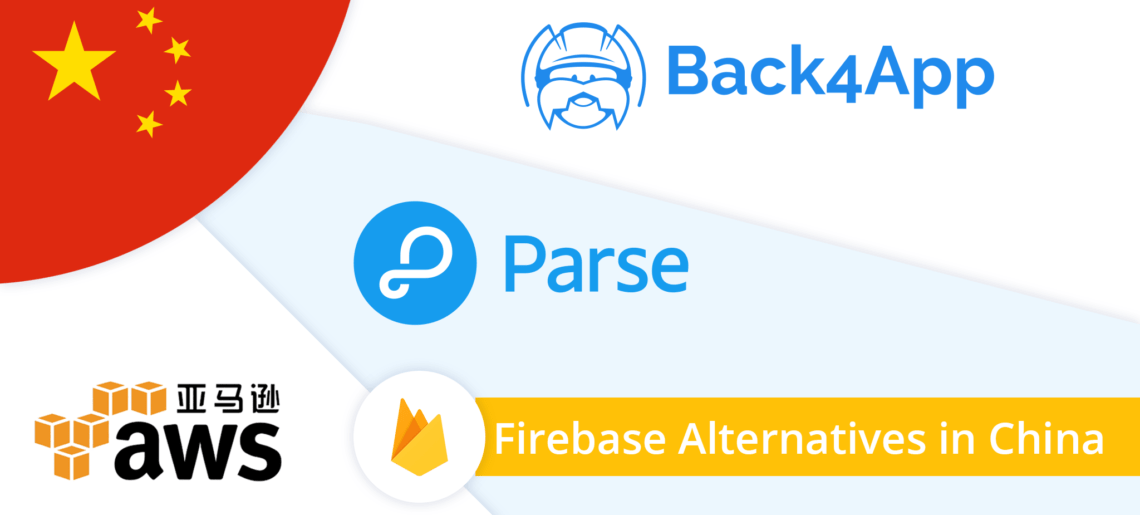 Firebase has brought amazing innovation via its real-time backend as a service solution in the field of application development. Developers have leveraged firebase to develop real-time mobile and web applications, over the years. Most amazingly, with Firebase backend as a service solution, developers don't have to mess with writing codes from initial or managing complex protocols.
Some of the most amazing features are including push notifications, real-time database, auto scaling, reliable APIs and the list can go long. Firebase comes with an easier to use and user-friendly interface which is attracting more and more people towards it. Besides having a user-friendly interface, robust iOS and android support and availability of free tier are some of the most prominent benefits of firebase application development platform.
Unfortunately, Firebase does not work in China. So, here are some alternatives if you want your app to access the Chinese market.
Best 3 alternatives to Firebase that work in China
Although firebase is offering an excellent platform for developers to develop their applications, but some of its inevitable shortfalls can cause destabilize the tasks of development. However, if you are looking for a BaaS services similar to Firebase that can be accessed from China then here, we have some of the most amazing options for you to consider.
Back4app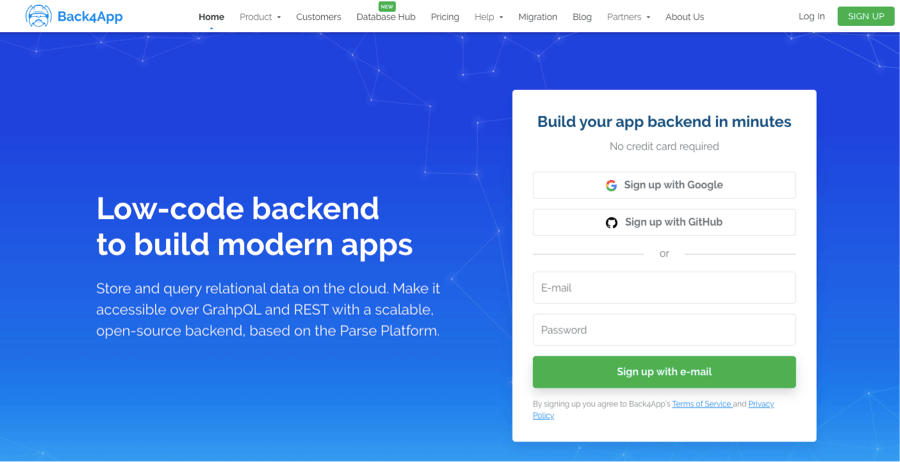 Back4app is an easiest Backend as a Service solution which is meant to help developers in easier development and management of applications. It can let you enjoy an easier and quicker way to develop and host your application. This open-source solutions comes up with numerous features, a complete toolset and essential integrations that are essential to make your application development process easier and more convenient in a more effective way.
Back4app offers 3 types of plans:
Servers in Mainland China (ICP and Chinese Business License required)
Servers in Hong Kong
Custom Plans
Want to know more about our China plans. Please click here for details.
Features:
Real-time database
Private cloud options
Logs viewer
Data model
Automated backup
GraphQL API
Two-factor authentication
Transfer App
clone app
Data management dashboard
Multitenant dashboard
REST API
Parse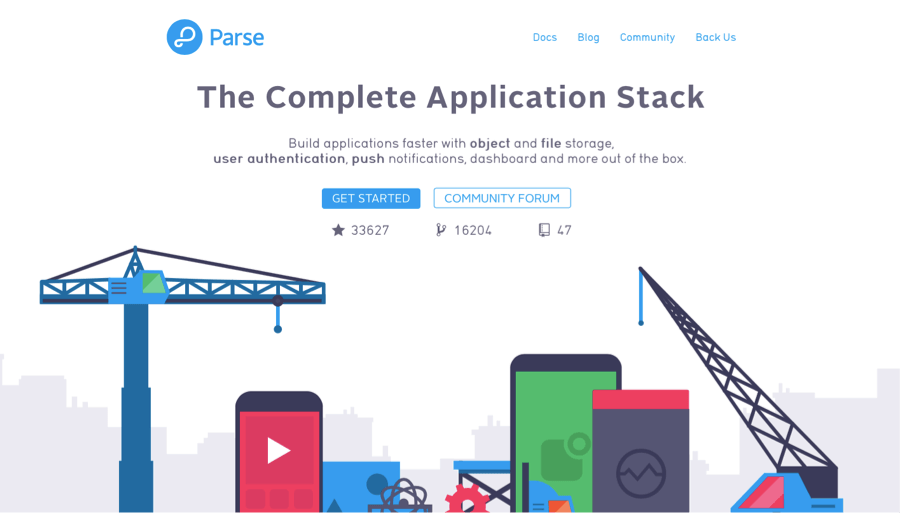 Parse is one of the best backend as a service solutions in the market. Self-hosting Parse framework in a Chinese server is another solution to address this market. A huge community of developers is backing this platform and providing highly innovative solutions over time. All the services which are being offered by Parse are meant to provide ease to developers and bring improvements in functionality of your applications. It can offer a complete toolset to help developers in accelerating their development processes in the best possible way. Parse is an easier to use platform whose services can be extended as per your application needs with ease.
Features:
User session management
Push notification
File storage
SSL hosting
Email and password authentication
Social media integration
Advanced security features
AWS China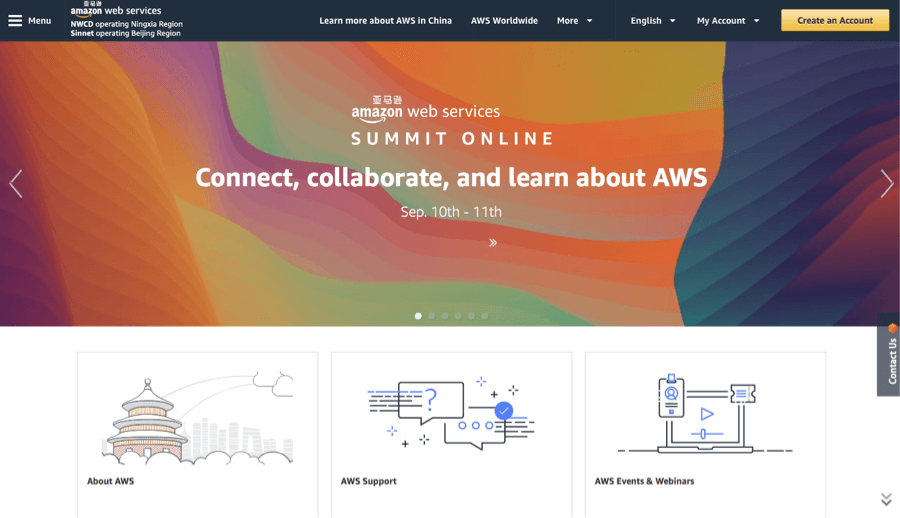 AWS offers China hosting option and is helping customers of every size and any technical ability to utilize its services successfully. This can be an effective alternative to Firebase application development platform as it can help you to develop feature-rich serverless applications with ease. Most amazingly, a growing team of customer support, and solution architects is backing AWS solution. So that you can experience the best services in a more effective way.
Features:
EC2 Instances
S3
EBS
User-management tool
Storage
Security
Third-party application integration
Database
Final Thought
Choosing a right option is highly essential. Because it will help you to handle entire development tasks as well as computing tasks such as business logic and calculations with ease. Even more, considering an effective application development platform will help you to enhance performance of application and add value to various other aspects of application development and management. So, be wise while choosing the best option for your next application development project.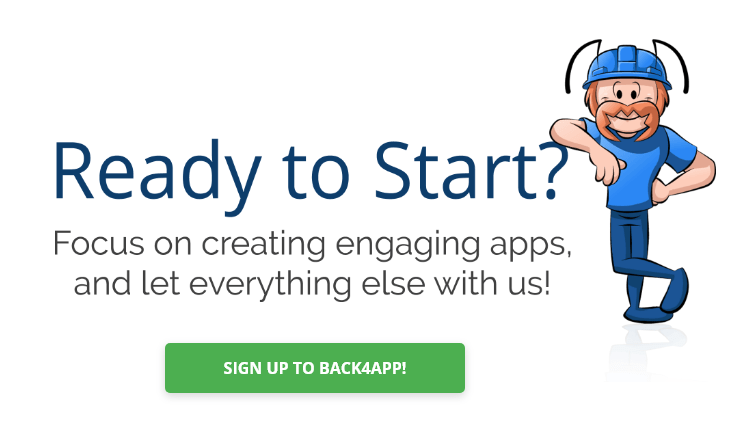 Does Firebase work in China?
Firebase is blocked and can't be accessed in China along with other Google services, because China has blocked the URIs with *.google.com and *.googleapis.com.
What are some Firebase alternatives that work in China?
– Back4app
– Parse
– AWS China