Top 10 Alternatives to Google Cloud
Businesses and individuals both consider Google Cloud as one of the best computing and cloud storage solutions. Undoubtedly, because of great developer tools, accurate data analytics, APIs, and protected infrastructure, Google Cloud's global revenues enhanced rapidly. According to Statista, the revenues of Google Cloud crossed $13 billion in 2020, which were $8 billion in 2019.
Although Google Cloud is known because of meaningful growth in cloud business but competitors like Alibaba Cloud, AWS, Azure, and IBM Cloud are also offering reliable services. Moreover, there are several businesses and startups that want to use cloud storage services other than GCP.
That's why, in this article, we are going to discuss the top Google Cloud alternatives. This article would share the core features and pricing model of GCP with its readers as well.
What is Google Cloud?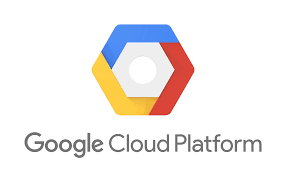 Google Cloud is a collection of cloud computing resources and services that Google launched in 2008. These services are operated on a similar framework that Google's own products like Gmail, Google Search and YouTube use. With cloud hosting and management tools, GCP also facilitates its users with storages, analytics, security, IoT and machine learning services.
Moreover, GCP supports three types of computing environments. The first one is serverless computing, and the second is infrastructure as a service. The third is the platform as a service. Leading companies that trust cloud computing services of GCP are PayPal, Twitter, Etsy, Blue Apron and King.
Google Cloud Core Features
The core features of Google Cloud are the following:
Storage
Among the newbies, storage is the basic reason for using Google Cloud. In this regard, Google Cloud Platform offers three main products, which we are discussing below:
Cloud Storage: It is the most reliable and recommended service of Google Cloud. It offers limitless storage to businesses of all sizes. Easy data transfer, global accessibility of data because of international storage location and 99.99% reliability make Cloud Storage an ideal option. Big customers of Cloud Storage of GCP are Twitter, King and Zulily.
Cloud SQL: Under the storage products, GCP also offers a MySQL database to manage data with great control. It doesn't only connect you with the database within a few minutes, but the Database Migration Service (DMS) also allows convenient data migration. Moreover, without any extra charge, it backs up to 60,000 IOPS.
Cloud Datastore: On the contrary, if you want a NoSQL database, then Google Cloud wouldn't disappoint you. Multiple access approaches, a fully managed & rich dashboard and ACID transactions are also some exciting features of using Cloud Datastore. By the way, if you want an advanced version of Cloud Datastore, then you can also consider using Firestore.
Computing & Hosting
Google Cloud offers several computing products that are known because of their features. Likewise, if we talk about Compute Engine, then it is used to operate tasks at hand on large virtual machines. With the help of Compute Engine, you can use Google's infrastructure and network for your selected virtual computers. It is an infrastructure as a service (IaaS) and provides a balance of loads, easy provisioning and compliance etc.
Similarly, App Engine which also comes under the category of computing can improve productivity by offering built-in development services. It is the best PaaS product for coders to quickly start their web or app development work by using SDKs.
On the contrary, if we talk about Google Cloud hosting then, it provides different services. It is easy to host WordPress blogs, LAMP sites and web applications on Compute Engine infrastructure. Similarly, you can use Cloud Run for dynamic and Firebase hosting for static websites.
Big Data
To get speedy answers to complex inquiries, developers need to interrogate the cloud's big data. In this regard, Google Cloud offers BigQuery. It is easy to get real-time and anticipating data with BigQuery. The key features of GCP BigQuery are Connected Sheets, BI Engine, BigQuery ML and GIS.
Many big companies are using BigQuery to acquire data improvements. For example, United Parcel Service (UPS) is practicing BigQuery to accomplish package amount estimation. Toyota has also improved site conversions by using BigQuery ML alongside Google Analytics 360 and Display & Video 360.
AI & Machine Learning
Google Cloud also facilitates data scientists and engineers to build with AI. GCP offers AI infrastructure, building blocks and Cloud AutoML for the deployment of such AI-oriented projects.
Google Cloud Pricing Model
Google Cloud uses a transparent approach for its pricing model. It offers around 20+ free products and grants $300 in terms of free credit in the account of newbies. Indeed, here you only need to pay for what you consume. In this regard, you can visit the 'Price List' page of Google Cloud and can find the cost of each product manually.
In the same token, you can also consider the 'Google Cloud Pricing Calculator' to estimate the charges of GCP for any of your particular project. Moreover, you can also use the 'Request a quote' option and contact the sales team to find a quote for your business.
Top 10 Alternatives to Google Cloud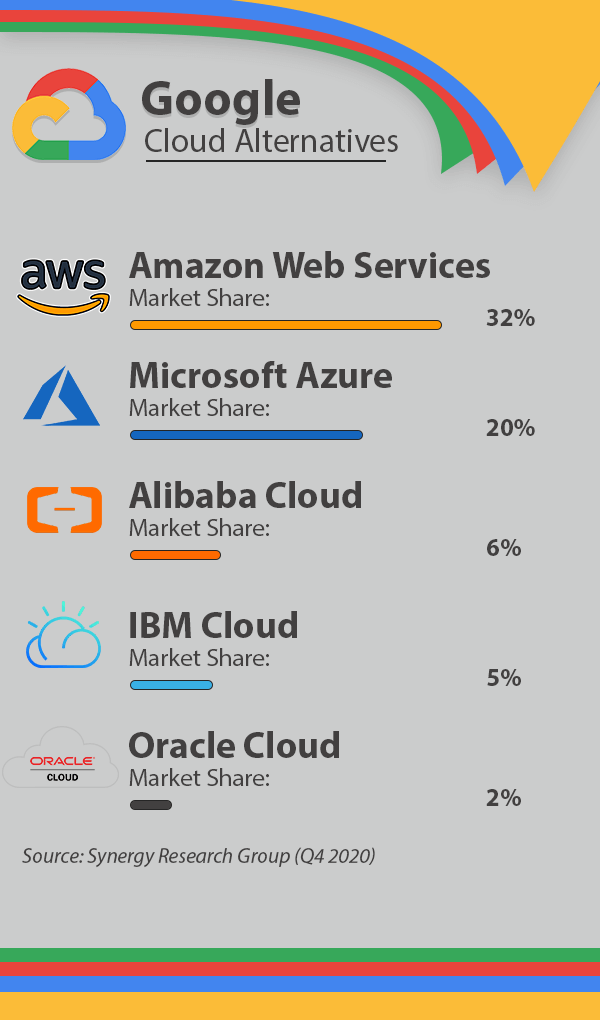 Here are the major Google Cloud alternatives with their core features and pricing models:
1. Azure

Microsoft introduced cloud computing service for building, deploying and managing applications through Microsoft-managed data centres in 2010. It is one of the most popular GCP alternatives which owns a big market share. More than 200 products and services are designed to bring new cloud computing solutions.
A recent report of Synergy Research Group says that Azure owns a 20% share of the Cloud Market in the fourth quarter of 2020. The major customers of Azure are Adobe, ASOS, Accenture and Reuters.
Core Features
The core features of Microsoft Azure are as follows:
Backup and Disaster Recovery — Azure can help you in making backup copies of your files and folders. Azure Recovery Service Vault keeps the backup data of the customers. In case of any data loss, data can be recovered easily from the backup kept by Azure.
Data Security — Security is one of the most important factors for every business. However, Microsoft Azure provides multiple levels of security to customers. Customers can customize security according to their requirements.
Analytics — The admin can see all users' insights within an organization. Admin can monitor all users' sign-ins, administrative changes, email logs, etc.
Azure Advisor — The Azure Advisor feature is very helpful to utilize the resources. It analyzes the environment for cost optimization & performance.
Pricing
The cost of the Azure cloud service depends on the resources that you want to gain for your enterprise. You can use the Azure price calculator to calculate the estimated price for the services that you need.
2. AWS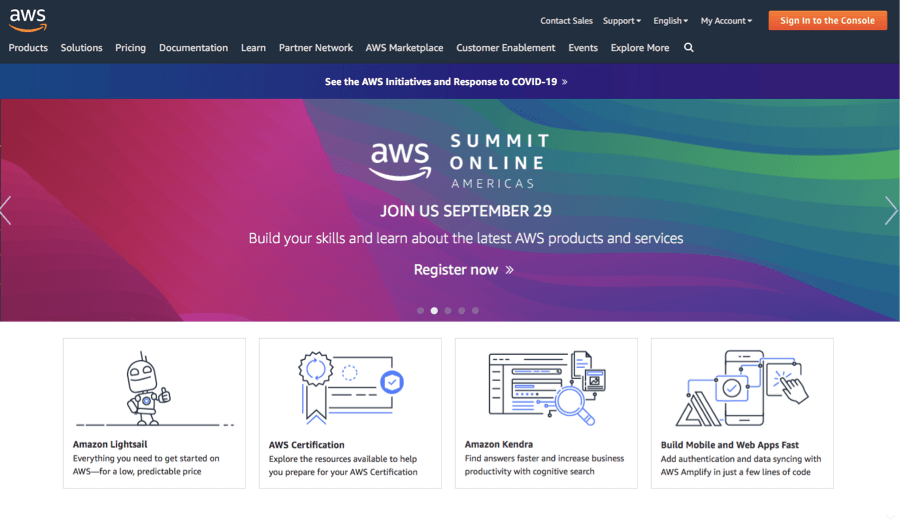 Amazon offers on-demand cloud computing platforms and APIs to individuals & organizations under the umbrella of Amazon Web Services. Amazon Web Services is a great Google Cloud alternative that provides its services on a metered pay-as-you-go basis. AWS offers a great set of cloud-based products, which includes computing, IoT, security, etc.
Moreover, Amazon AWS is the biggest shareholder in Cloud Market. Yes, it owns around 32–34% of the Cloud market share, according to a recent Synergy Research Group report. Dow Jones, Airbnb, Autodesk and Baidu are the major companies that are using AWS cloud services.
Core Features
See core features of this GCP alternative here:
Identity and Access Management — At an enterprise level, there are multiple users that perform different operations. The identity & access management feature of AWS allows defining user roles and permissions. It helps the organizations to give particular access to special users.
AWS Advisor — This feature works like an advisor. It inspects the AWS environment and helps you utilize the maximum resources, save money & optimize the performance of your application.
Scalability — The scalability of AWS is very helpful for most of the customers. The customers can acquire the resources according to their needs. They would only have to pay for the services & the resources that they are consuming.
Physical Security — Amazon has the experience of managing data centres for years. The AWS data centres are physically secured to eliminate unauthorized access to the servers.
Pricing
The price of AWS cloud services depends on their usage. You do not need to make long-term contracts & pay for them. Luckily, there are no hidden fees, complex licensing requirements, and termination cost when you work with AWS.
3. Alibaba Cloud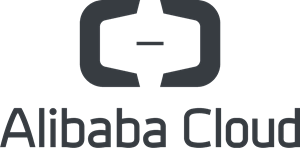 Alibaba Cloud is a Chinese cloud computing company which is also known as Aliyun. This cloud computing alternative to GCP owns 6% of the market share for Q4 of 2020. The scalable and flexible technology of Alibaba Cloud is a great choice for businesses, especially for the eCommerce sector. Alibaba Cloud's cloud-based system provides the same ecosystem, which Alibaba is using so businesses can reach a new level of creativity and success.
Core Features
Alibaba Cloud provides numerous features for the customers. Here are some core features of Alibaba Cloud.
Elastic Compute Service — Alibaba Cloud Elastic Compute Services provides fast memory & powerful CPUs to power your applications. It reduces latency and accomplishes fast results.
Cloud Security — Amazon Cloud provides security and protection from various attacks. It provides the features of Anti-DDoS, Web App Firewall, Cloud Firewall and much more.
Identity Management — Different users can be managed using the IDaaS service of Alibaba Cloud. It authorizes & manages access to cloud resources.
Networking Services — Alibaba cloud networking service provides a highly stable and high-speed network with flexible cloud connections. Alibaba cloud ensures secure and reliable communication.
Database Backup — This cloud platform provides backup and recovery service to the customers. It can be helpful to recover data in case of any disaster or data loss.
Pricing
Alibaba Cloud's pricing depends on the resources that you want to gain. You can use the Alibaba Cloud price calculator to get the estimated price of the services you want to acquire.
4. Digital Ocean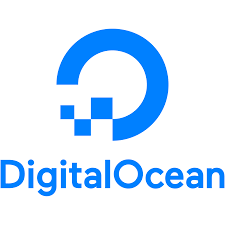 Digital Ocean is one of the most famous cloud services providers all over the world. It is one of the top Google cloud alternatives which offers a huge range of cloud products and services with a low-price quote. If we compare the cloud instance cost, it is 26% cheaper than Azure and 28% less expensive than AWS.
For sure, Developers can deploy and scale their applications on the cloud by using Digital Ocean cloud services. Digital Ocean provides simple solutions for complex problems.
Core Features
The core features of this cloud-based platform are enlisted below.
Easy to learn — Most of the cloud-based platforms are very complex & you need to find courses to understand the system. However, Digital Ocean provides an easy-to-learn and simple platform for the developers to deploy and manage applications on the cloud.
Compute — You can build and release applications on the cloud using scalable compute products by Digital Ocean. It provides flexible server configurations for any application.
Storage — You can store and access any size of data by using the cloud storage of Digital Ocean.
Secure Networking — Digital Ocean provides the services to secure and control the traffic. It also balances the load & filters the traffic to your applications.
Pricing
The prices are different for different cloud-based services and products here. However, the price starts from $5 per month for 1GB CPU, 25GB SSD Disk & 1000GB Data transfer. You can get the predicted price for required services from Digital Ocean's official site.
5. Linode

Linode is an American private cloud hosting company that provides cloud hosting solutions and virtual private servers. This is one of the GCP alternatives for small, medium & large businesses. It allows you to deploy and manage applications on cloud-based platforms with a wide range of features.
Core Features
The core features of the Linode cloud platform are enlisted below with a description.
Storage — Linode provides reliable storage services to customers. You can get scalable block & object storage for your data. Object storage can be used to store data across a cluster of servers.
Backup & Recovery — You can get Backup & recovery services of Linode for the data. In case of data loss, you can recover your data in seconds.
Developer Tools — There are numerous developer tools for the customers, including CLI, Linode API, Cloud manager & much more.
Pricing
There are multiple plans available for shared & dedicated CPU plans. Shared plans start from $5/month & dedicated CPU plans start from $30/month. Similarly, a high memory plan for 24GB starts from $60/month, and the GPU package begins from $1000/month.
6. Vultr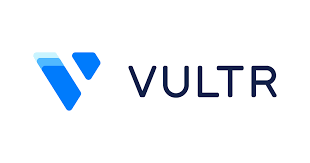 Vultr is another one of the best Google Cloud alternatives, which was launched in 2014. It provides cloud computing services with a powerful control panel & APIs. Vultr presents more than 40,000,000 cloud servers for cloud-based computing services for customers. Vultr provides multiple features & products for better cloud computing services.
Companies like DNSFilter, Omosuite and Hund are using Vultr according to StackShare.
Core Features
The core features of the Vultr cloud-based platform are as follows.
Powerful Control Panel — The powerful control panel helps you to manage your infrastructure properly. You can securely manage and share access to your cloud-based system by using the powerful features of the Vultr control panel.
Native DDoS Mitigation — This feature adds an extra layer of protection and provides security against attacks.
High-Performance IP Network — The Vultr team optimizes the routing and peering agreements in all regions to improve performance. This tool also reduces the latency rate.
Easy to Use — It is known because of its easy interface. The customer can learn the whole system quickly. Better UI improves user experience as well.
Pricing
The pricing of Vultr Cloud services depends on the server type that you need. It also varies against the resources that you want to buy to run your application. The price for Dedicate Cloud starts from $60/month. It is $1/month for Block Storage and $2.50/month for Cloud Compute.
7. Oracle Cloud

Oracle introduced the next-generation cloud infrastructure to provide cloud-based computing services. To run cloud-native applications & enterprise's IT workload, Oracle provides Oracle Cloud Infrastructure as IaaS. Autonomous services and integrated security make it a great alternative to Google Cloud Platform.
Core Features
Let's have a look at the main features of this cloud-based computing platform.
Reduced Cost & High Performance — Are you looking for higher performance at lower rates? If yes, Oracle Cloud is the best option that provides easier cloud migration for existing apps and better price-performance for native workloads.
Security — Oracle Cloud doesn't compromise on security. There are multiple security features, including Cloud Guard, Key Management, Database Security, etc.
Analytics — Built-in machine learning & AI is being used in Oracle cloud to track and analyze the data of your organization. It helps you to make better & quick decisions.
Pricing
Like other cloud computing platforms, the price of Oracle Cloud depends on the resources that you want to acquire. You can use the Oracle Cloud Price estimator to calculate the prices for the resources that you require.
8. IBM Cloud

IBM is always among the top names in the field of computer sciences. Among the GCP alternatives, IBM cloud is one of the best cloud computing service providers. IBM Cloud is a full-stack cloud platform containing more than 170 products and services covering AI, IoT, Blockchain, etc.
Core Features
See the main characteristics of IBM Cloud here:
Storage — IBM Cloud provides the object, block and file storage for the customers.
DevOps — For consistent delivery and monitoring, IBM cloud provides the DevOps feature, including Eclipse IDE.
Flexibility & Scalability — According to the requirements, users can scale the services and customize the cloud applications.
Collaboration — The teams that are spread all over the world can collaborate easily through IBM cloud services. It helps the teams to manage their work & merge it easily & effectively.
Pricing
The flexible purchase model of IBM Cloud permits you to pay for the resources and services you utilize. You can also reserve instances for 1 or 3 years.
9. VMWare Cloud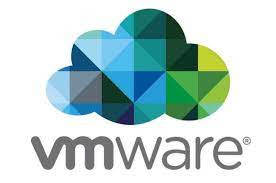 VMWare is another one of the most popular cloud service providers. It is also considered a great option amongst the list of Google Cloud alternatives. You can build, deploy and manage your applications on a cloud-based platform using VMWare cloud services.
Moreover, by using the VMWare Cloud service, you can access any solutions by AWS, Azure, and other 170+ VMWare cloud verified partners.
Core Features
There is a long list of VMWare Cloud features, but we are sharing the major ones here:
VMWare HCX — This is the VMWare Cloud's service that helps you in migration and workload balancing across data centres and clouds.
vRealize Cloud Management — This is the best management solution for a multi-cloud environment. This feature helps to improve the automation, operations and network visibility for security across multiple clouds.
Third-Party Solutions — VMWare Marketplace helps to discover and deploy validated third-party solutions to the cloud. It also assists in overcoming the challenges of hybrid cloud adoption.
Pricing
The pricing of VMWare is flexible and depends on the resources that you consume. The customers can also get a 1-year or 3-year subscription with the option to pay monthly.
10. CloudSigma

CloudSigma is last but not least, Google Cloud alternative in our list. CloudSigma provides beneficial features for cloud computing. You can create a cloud server in less than 30 seconds by using the CloudSigma services. This cloud computing platform offers you a 7-days free trial or a demo account for one hour. A demo account or 7-days trials can be very helpful for anyone to test their services. It attracts potential customers & builds their confidence.
Core Features
Here are the major characteristics of CloudSigma:
SSD & Magnetic Storage — SSD & Magnetic Storage in cloud servers improves the efficiency & you can access data in seconds. It is beneficial in reducing the latency rate & increasing performance.
Free Resources — Every customer who spends more than $10 per month gets 1GB RAM, 50GB SSD and 5TB data transfer for free by using CloudSigma.
ISO Security Certified Cloud — The services and security of CloudSigma are ISO certified. It ensures that there would be no compromise over security.
Pricing
The pricing of CloudSigma also depends on the resources that you acquire. You can estimate the prices by calculating the price of each resource that you want to buy. However, you can get a 7 days free trial by CloudSigma to test their services.
Conclusion
Although Google Cloud owns a good share of the Cloud Market with quality services. However, our provided Google Cloud alternatives would also assist you if you are looking for any cloud computing service other than Google.
FAQ
What is Google Cloud?
Google Cloud is a collection of cloud computing resources and services that Google launched in 2008.
What are the core features of Google Cloud?
– Storage
– Computing
– Machine Learning
– Big Data
– Block Storage
What are the best alternatives to Google Cloud?
– Azure
– AWS
– Alibaba Cloud
– Digital Ocean
– Linode
– Vurtr
– Oracle Cloud
– IBM Cloud
– CloudSigma
– VMWare