Hood.ie: Top 5 Alternatives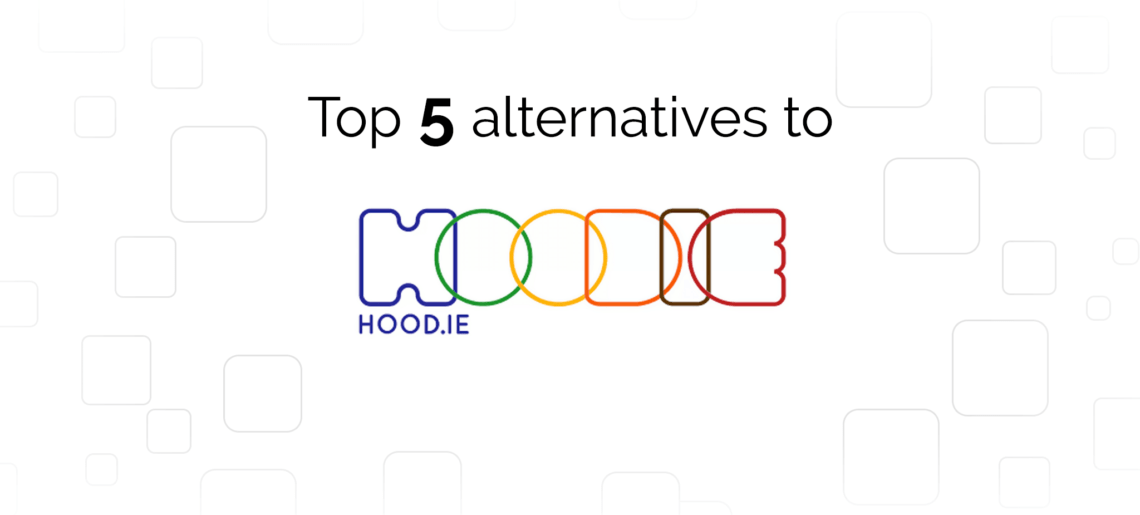 Hood.ie is an open-source backend that allows developers to quickly implement features without even needing to code. It is the first-ever offline Javascript backend and is mainly used by mobile application & game developers to make a backend that works without needing to waste dozens of hours into difficult backend coding. There are some alternatives to Hood.ie that might be better than itself in certain scenarios. We have listed five of them:
Here are Hood.ie's Top 5 Competitors
Back4App
Back4App is extremely popular as a backend and has a lot of features that are not available in the normal mobile backend as a service providers. Back4App is built with Parse as a base, so an application made from Back4App should work amazingly well with most social media handles too. Back4App is not only powerful but also a great alternative to many other backends, not only Hood.ie. Here are some of the features of Back4App:
Features & Benefits
Backup and Recovery
24/7 Monitoring and Alerting
Expert Support
Affordable, and free model available
Automated Scaling of Applications based on Parse server
App Migration
Web-Based Management Tools
Reliable as a backend
Make applications quickly
Meteor
Meteor is able to work efficiently with many applications & frameworks without having to spend many resources. Meteor can build applications for almost all platforms: web, Android, iOS, or desktop. Even big companies like Mazda, Qualcomm, IKEA, and PGA use Meteor for their websites.
Here are some features of Meteor that you should know about:
Features & Benefits
Big development ecosystem
An easy front-end solution to many application demands
Can make custom packages
Reload an application live
Save dozens of lines of code
A full-stack solution to everything
Kuzzle
Kuzzle is one of the more advanced backends that launched recently. Kuzzle is focused more on the Internet of Things (IoT) and has features that work entirely with both mobile and IoT devices.
Kuzzle is open-source and has a lot of features not available in other backend developers.
Here are some of the most amazing features of Kuzzle, which makes it one of the best Hood.ie alternatives:
Features & Benefits
Realt-time development
Storage support
Advanced search support
Open-source
Self-hostable
Reliable & Fast
Multiple packages
Firebase
Firebase is one of the best Hood.ie competitors, because it is both reliable, and powerful while being affordable. Firebase is backed directly by Google and is updated on a very regular basis, so it has a lot of features that many other backends can even get close to.
Here are some features of Firebase:
Features & Benefits
Analytics through Google
In-app messaging
A/B Testing – for phones with the new partition system.
Cloud messaging
Prediction & offline work environment
Potential AdSense support/Easier to implement
Cheap, and reliable.
Parse
Parse is the best option for any developer out there. There are so many alternatives to Parse that are based on Parse itself. Parse is very reliable, and little should be said about this beast.
Some of the many features of Parse are:
Features & Benefits
Data modeling
Real-time notifications
Push notifications
File system handling
Social media login & integration
Conclusion
These are the best alternatives to Hood.ie in our opinion. You should not be looking for other Hood.ie alternatives because these 5 should be more than enough.
What is Hood.ie?
Hood.ie is an open-source backend that allows developers to quickly implement features without even needing to code. It is the first-ever offline Javascript backend and is mainly used by mobile application & game developers to make a backend that works without needing to waste dozens of hours into difficult backend coding. 
What are the alternatives to Hood.ie?
– Back4app
– Meteor
– Kuzzle
– Firebase
– Parse