Top 5 IaaS providers in Hong Kong
If you are in Hong Kong, then selecting the right IaaS provider is very important. It is the part of the world connected to the whole world because of the business opportunities.
It is only because of the online presence of businesses. So, here we will discuss how you can have the best online presence for your business by selecting the right IaaS provider.    
IaaS Overview
As the name suggests, this is a service that provides the whole infrastructure to the users. An infrastructure includes hosting services, networking, storage, and several other things, and you get everything here.
Top 5 IaaS providers in Hong Kong
If you are looking for the best IaaS providers in Hong Kong, you will get many options. However, the best 5 that perform well in Hong Kong are mentioned below.
1.    Alibaba Cloud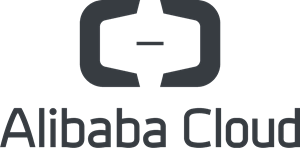 Nothing can beat the performance and reliability that you get from a local service provider. Factors like performance, reliability, and security increase when the data centers are close to your location. Alibaba Cloud is a local cloud services provider that operates in China, and it has remarkable service quality for IaaS.
One of the best things is that you can customize and control its services with a command-line tool, but you can also manage things using the web page if you are not an expert in using it.
2.    Google Cloud

One of the biggest names globally when it comes to cloud and networking services is Google. It also performs exceptionally well in Hong Kong, and getting the IaaS services from Google can be the first step in the right direction when starting your business's digital presence.
The best thing about Google's IaaS is that you get the virtual machines working for you which can handle all of your software workloads. In this way, you will never get any performance lag or reliability issues.
3.    AWS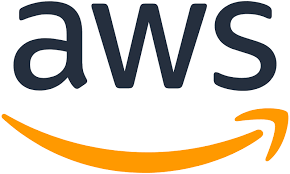 AWS is a cloud services platform powered by Amazon that brings some of the best quality services worldwide. So, when you get its services, you will manage everything on a single platform. It is because all of the features are provided by one single platform.
4.    Azure

Selecting Azure for the IaaS means that you are not compromising even a bit on security and reliability. Additionally, the virtual machine you get will be enough to support your needs. However, the best feature here is the scalability feature and usage-based payment, making it a very cost-effective solution.
5.    Asia Cloud

Asia Cloud is the IaaS provider that you can select if you are looking for the best IaaS providers in Hong Kong. The main thing that ensures performance is the location of data centers. Other than that, everything is top-notch quality.
Conclusion
You will never want to lose any customer if your system performs badly. So, the best thing to do is to select the right IaaS provider. Here we were discussing the best IaaS providers that you can go for in Hong Kong.