Top 5 IaaS Providers in Switzerland
This article will discuss the best five IaaS providers with data centers in Switzerland.
Top 5 IaaS Providers in Switzerland
Well, here we have enlisted the top 5 IaaS providers in Switzerland to make things easier for you in this regard.
So, here we go:
1. Cloud Sigma

It's a genuine Swiss company, and it was founded in 2009. It has around 50 employees and has data centers in approximately 15 locations worldwide.
It has several certifications like ISO 27001, ISO 27017, and ISO 27018. The customer base includes European Space Agency, Bertschi, and Weather Prediction & Meteorological Services.
Even more, enhanced flexibility, high-performance, strong support, and wide resource range are somewhat making Cloud Sigma one of the most amazing IaaS providers in Switzerland.
2.    Cloudscale.ch

It's a trustworthy Swiss company that is super easy to use, flexible, and provides high levels of privacy.
It offers cloud servers with exclusive server locations in Switzerland. Even more, the simple UI of Cloudscale.ch lets its users create cloud servers within no time.
3.    Exoscale

It is another leading IaaS provider you must know. The services of Exoscale are covering the complete cloud infrastructure spectrum. It can offer you anything from S3 compatible object storage to fast-deploying virtual machines.
So, any developer or business looking for automation support, complete self-service capabilities, or the best way to offload large processing tasks, in any case, Exoscale is here to provide a well-suited and flexible matching service.
4.    Azure

Azure is a public cloud of Microsoft. It is providing essential infrastructure to its users. So, they can build, deploy and manage their applications without any additional hassle of managing their infrastructure.
Most importantly, this IaaS solution can be used on multiple operating systems, including windows.
The ease of use and availability of administrative tools make Microsoft Azure one of Switzerland's most sought-after and preferable IaaS providers.
5.    Google Cloud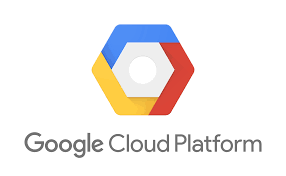 Google Cloud is another scalable, flexible, and high-performance virtual machine that can help you run your large-scale workloads in the best possible way.
Additional features of Google Cloud include high-performance infrastructure, fast and effective networking, low costs, Google infrastructure backup, and more.
These features of Google Cloud are letting it make its place in the top IaaS providers offering their services in Switzerland.
Conclusion
So, these are some of the best IaaS providers that you must consider in Switzerland to experience flexible, scalable, and manageable services.
These are always here to provide top-notch and customize solutions as per their users' needs. So, go ahead with any of the IaaS mentioned above providers. You reap all of the amazing benefits with ease.
FAQ
What is IaaS?
IaaS stands for Infrastructure as a Service. IaaS cloud providers deliver services like computing power (CPU + Memory), Networking, Storage, etc. Using an IaaS, there is no need to have upfront costs in acquiring servers; it offers high reliability and flexible capacity.
Why hosting an application in Switzerland?
– High levels of privacy
– Political stability
– Security
What are the best IaaS providers in Switzerland?
– CloudSigma
– Cloudscale
– Exoscale
– Azure
– Google Cloud