IaaS Service Providers in India
Previously, we used to keep our important data stored on computers' hard drives. However, nowadays, cloud computing services have changed that tradition. The concept of cloud computing is all about providing services such as servers, databases, networking, etc. through the internet.
However, if you are curious to know more about IaaS and cloud computing, make sure to look at the details given below in this regard.
So, here we go:
What is Cloud Computing?
Cloud computing is delivering services such as storage, servers, software, networking, analytics, databases, intelligence, and others over the internet.
The most common reasons why cloud computing services are more preferable to physical services are including:
Economies of scale
Enhanced flexibility
Faster innovation
Boosted productivity
Increased security and more.
Due to all these reasons, we are seeing technology moving to the cloud with every passing day. Remember that cloud computing isn't a trend but an amazing shift from conventional software models to the internet, which has gained momentum.
If we look ahead to the next cloud computing decade, it promises us to provide new collaboration methods via mobile devices.
What is an IaaS?
IaaS also stands for Infrastructure as a Service. It is a type of cloud computing which is providing virtualized computing resources through the internet. With infrastructure as a service, you will rent an IT infrastructure such as virtual machines and servers, networks, storage, and operating system for a cloud provider based on a pay-as-you-go pricing structure.
IaaS is the most basic cloud computing category.
Top 10 IaaS Providers in India
Here we have enlisted the top options for you to consider as the best IaaS providers in India for an easier selection.
So, here we go:
1. Domain Racer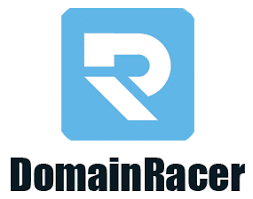 Domain racer is an affordable reseller hosting provider which comes up with unlimited storage. Users of Domain Racer can get reseller hosting with ensured high-performance. Even more, it comes up with an easy-to-use cPanel to let you manage your web hosting clients conveniently. It also offers 99% uptime and highly suitable for businesses that are growing faster.
2. Cloudoye

It is a leading cloud hosting service in India that offers feature-rich and high-performing cloud infrastructure to meet the requirements of any business with ease. Most amazingly, it is offering customizable hosting solutions, which makes it easier to manage infrastructure without disturbing your budget.
Overall, this provider is more focused on providing robust cloud services to its users.
3. Go4Hosting

It is also a cost-efficient hosting provider which offers its amazing services for business of any size. This hosting provider has 13 different worldwide versions with partners and data centers all around the world. It offers a guaranteed uptime of 99.95%, along with top-notch customer service and SSD storage.
4. AWS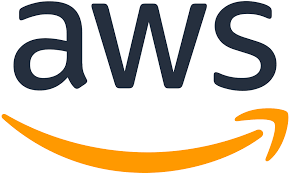 AWS is an IaaS from Amazon. It is the most feature-rich and widely used IaaS for businesses. AWS also offers amazing PaaS and SaaS services for its huge client base. It also uses an array of features that are making use of artificial intelligence, machine learning, and advanced analytics.
However, users can also enjoy the benefits of peak security, reliability, and scalability.
5. Google Cloud

It is the market-leading cloud computing provider in India, which is backed by the tech giant Google. It offers an extensive collection of cloud services run on the same infrastructure as other popular Google products, including Gmail, search, YouTube, and more.
Users can even access management components and modular cloud offerings such as cloud computing, data storage, machine learning, and data analytics.
6. Azure

It is an IaaS provider by Microsoft. It is providing an extensive range of services and products.
It also comes up with BCDR integration to ensure a reliable backup and recovery feature.
Azure is also featuring data resiliency to facilitate data protection with multiple high-security data centers.
Even more, Azure resources are available for the users around the clock.
7. Digital Ocean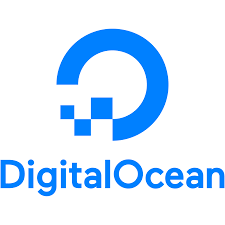 It is a cloud computing solution that offers various robust IaaS features with an agile server setup. It is commonly used for affordable and application hosting. Even more, it is well-known for its flexibility and reliability that can enhance app deployment outcomes significantly. It also offers Linux virtual machine running atop its virtual systems.
8. HostGator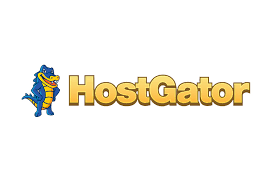 HostGator is another popular web hosting provider providing an amazing range of hosting solutions for websites and blogs. Mainly, it offers the service of buying domain names online.
Business owners who want to put their hands on reliable domain names and web hosting services can choose it as their go-to option with ease.
9. Bluehost

It is one of the largest cloud providers in India, which also offers specialized hosting services for WordPress websites. Most amazingly, Bluehost offers an amazing range of services at a highly competitive price range.
Even more, users of Bluehost can also get benefit from its various hosting services ranging from shared hosting to managed WordPress hosting, dedicated VPS, and more.
The managed WordPress services can keep you from greasing your elbows into technical aspects like security optimization, performance, WordPress plugin updates, and many more.
Overall, Bluehost offers a comprehensive set of services for both businesses and individuals at a highly affordable price range.
10. Linode

This amazing hosting provider offers VPS (Virtual Private Server) based hosting solutions for Linux servers. Users can access a wide array of services, including networking, computing resources, and storage, with a robust marketplace. It is a great choice for businesses that want to benefit from cloud computing to satisfy their needs.
Conclusion
So, when choosing the best IaaS provider in India, then the choice can be pretty hard. It is because there are tons of cloud providers working in India and offering their services. However, when it is about to choose the most reliable and flexible IaaS services, then the list of the providers can narrow down.
However, to make things easier in this regard, you can consider the IaaS mentioned above providers in India with ease.
FAQ
What is cloud computing?
Cloud computing is delivering services such as storage, servers, software, networking, analytics, databases, intelligence, and others over the internet.
What is IaaS?
IaaS stands for Infrastructure as a Service.
What are the best IaaS providers in India?
– Domain Racer
– Cloudoye
– Go4Hosting
– AWS
– Google Cloud
– Azure
– Linode
– Bluehost
– Hostgator