Top 10 Log Management Services
A log is an automatically generated document. This document is a time-stamped document which keeps record of all the events for a particular system. In every system some flaws need to be monitored and log management tools are used for this purpose.
There are different kinds of requirements for log management software. These are related to monitoring, documenting, and analyzing system events. The most crucial parts of this management are related to security. These tools deal with the logs which are automatically generated by different software or apps. It is very important because it improves security and performance.
These are the top 10 log management services:
Graylog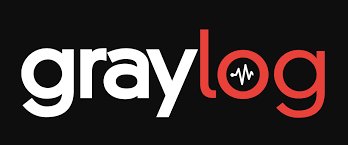 Graylog is a well-known log management tool because of its services. It provides a user interface just like some other log management tools. Almost all of the provided features are the same other than reading from Syslog files. Here you cannot read directly read from the Syslog files. It is inconvenient because you have to send your messages to Graylog.
It is a free and open-source package developed on java. The setup process is very easy, and you can identify different events in runtime which enables you to perform real-time actions.
Pricing
Free for under 5 GB per day.
For the enterprise package, you can get the price by contacting Graylog.
Sumologic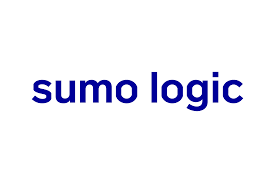 This log management tool uses machine learning techniques for real-time analyzing of data. This is a single platform that can be used for all logs. The setup process is very easy and despite being simple, it can predict future events using its machine learning algorithms.
This tool can quickly tell the cause behind any specific flaw or failure event in your system. It has support to work on metrics of high-resolution. Another good thing is that it can be set up to constantly keep monitoring and protecting your system. Its numerous features make no additional tool required to do the job.
Pricing
The cheapest package starts at $2.50 per 1 GB.
The most expensive package starts at $4.50 per 1 GB.
DataDog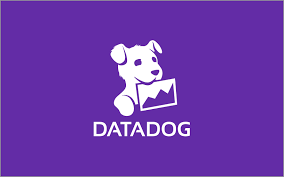 It is a SaaS-based tool that provides different tools for monitoring servers and databases. It works for cloud-based applications. Although it is not completely open-source, some open source technologies are still used. This single tool provides more than 350 software integrations which has made it famous.
Pricing
Its log management services start at $0.10 which rises to $1.27 per month.
Papertrail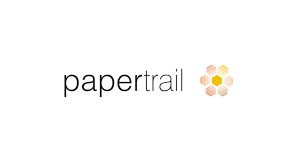 This tool is famous for its less time consumption and flexibility properties as it supports real-time functionality from various platforms like command line or browser and it can also read data from text log and Syslog files. It provides integration with email and slack, but it can't visualize data itself. Additionally, free trial comes with only 100 MB for a month.
Pricing
Free trial is available and cheapest package starts at $7 per month
The most expensive package costs $230 per month.
Bugfender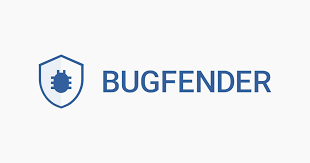 This tool is solely purposed for mobile applications and this is the reason for its getting recognition in the market because most people don't need high-end packages. This tool suits their needs and budget.
It tracks errors in mobile apps so you can eradicate them. It is optimized for different kinds of devices and data is stored from customers` devices which helps in error detection. For easy access, data is instantly stored in cloud storage.
Pricing
Although the free version is available, the cheapest package starts at 49 euros per month.
The most expensive package goes all the way up to 499 euros per month.
Humio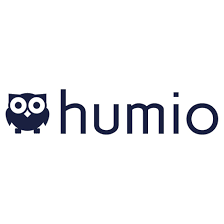 This log management tool is very famous in the industry because of three major factors. The first one is that its packages are very cheap as compared to its rivals. The second thing is that it uses technologies that make the process of data analysis very fast.
The third good thing is that in this field it is the only tool that allows its users to get all the data analysis results in real-time and with very fast speed.
Pricing
They have lifetime free services.
The price for their paid services can be calculated after contacting them. They start at $70 per month.
Logentries

This log management tool is helpful for developers who want to get different forms of data. It can collect data present in all from sand then give it to the developers. It also has the support for alerts on different kinds of errors
This tool is backed with some of the most modern security technology which ensures to protect your data.
Pricing
Their standard package starts at $48 per month.
For the enterprise package, you need to contact them to decide the services and price.
Loggly

This tool is one of the most well known in its field because of its versatility in working on different kinds of systems. It can give you logs data from almost every traditional and modern system of standards. As it is cloud-based, this makes the data fetching, processing, and analyzing very fast.
The user interface is very user friendly and they have some modern search algorithms implemented for the best results. There is no need to tell about the standard which is coming next as the algorithm will automatically understand it.
Pricing
They have a free package.
The cheapest package starts at $79 per month.
The most expensive package starts at $279 per month.
All are billed annually.
Logz

This tool is a cloud-based SaaS platform which has some machine learning and predictive algorithms implemented. This helps to discover and predict errors fast so that you may remove them.
The setup process is very short and fast, secure data protection system standards are used. Prediction feature enables it to give data logs even before the project reaches production which is very helpful for the removal of early errors and bugs.
Pricing
They have free package available.
Their paid package starts at $33 per month.
Sematext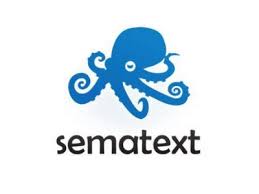 This log management took is capable of working on all kinds of systems and the best part is that you can manage all logs in one place. Here you can analyze and visualize data based on different factors that will help in easier eradication of errors.
As this is an open-source tool and it has almost all features, no other tool is required and all present at one place makes work a lot faster.
Pricing
They have free package available.
The most expensive package costs $60 per month.
Conclusion
If you are the person who is looking for a tool to start working, this would have given a good idea about the services, prices, and features of every tool. Now you can easily decide which one suits your needs in the best manner.
What is log management?
Log management includes an approach to working with massive volumes of machine-generated messages. It encompasses log collections, aggregation, analyses, and more. 
What are the best log management tools?
– Graylog
– Sumologic
– DataDog
– Papertrail
– Bugfender
– Humio
– Logentries
– Loggly
– Logz
– Sematext